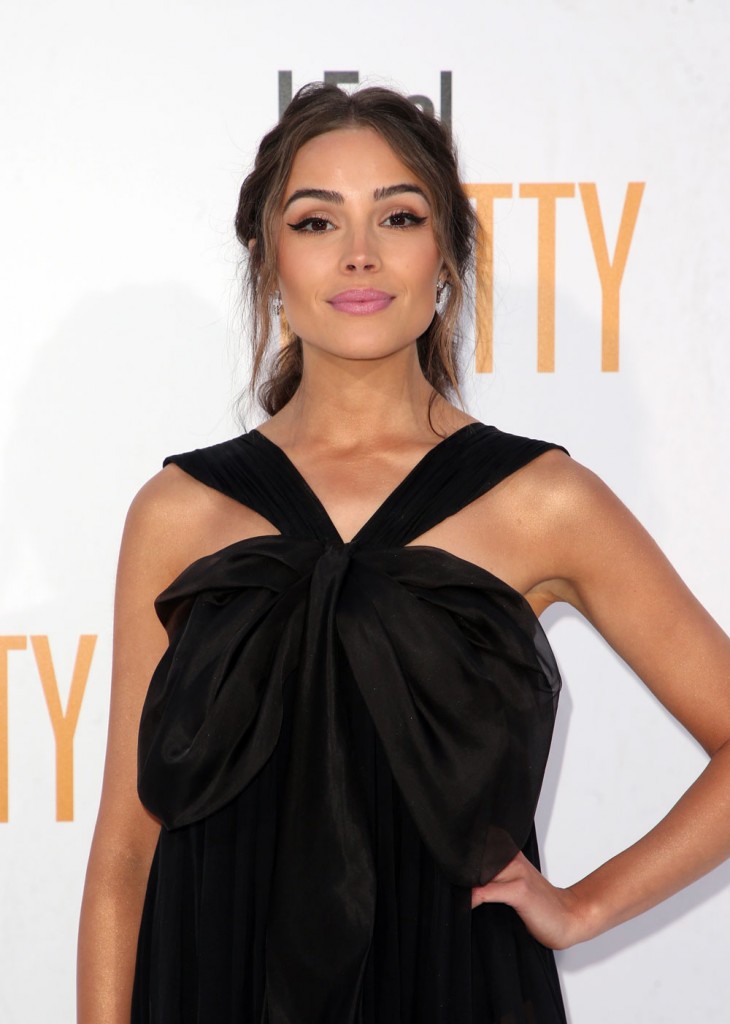 Olivia Culpo has an interview with US Weekly to promote her new fragrance endorsement with Dolce & Gabbana (ugh). Culpo is a former Miss Universe and is known more for her red carpet appearances than her work, which includes guest commentating on E! and a small (I'm assuming) role in Amy Schumer's newish movie, I Feel Pretty. I've definitely heard of her, she hustles well. I don't give a whit about perfume and am glad that the trend of too-heavy fragrance seems to have died out lately. Too much scent can be an assault on the senses. I wanted to talk about her comments on makeup and hair as those are two of my favorite topics and it's not something you get to chat about daily.
Stylish: Tell Us about the makeup you like to do when you want to have fun with your beauty look?
OC: Oh, I know what I would do. Dewy skin, highlight on fleek, bubblegum pink lip with lip gloss — a sheer bubblegum pink, so it's not too intense. Add a little bit of a cat eye to just open the eyes and no mascara.

Stylish: No mascara?!
OC: No mascara. You open and define the eye with the slight cat eye, but adding mascara would be too much. This way, you look cool — not like you're trying very hard.

Stylish: How do you stay fresh in the summer?
OC: I really like to have a hydrating mist with me at all times during the summer. It's the easiest way to stay cool and looking fresh — Evian's mist is great for every day! It doesn't need to be fancy!

Stylish: Tell Us about hair — are you going to continue with wearing your hair down a lot and keep it straight and super blunt or will you be changing it up?
OC: Here's the thing about summer: you're either at the beach or you could be hiking somewhere, or you are on a boat and in all of those scenarios, you're going to want to have your hair back. You don't want your hair blowing around everywhere. So I find myself wearing my hair back a lot during the summer. Maybe if it was a more relaxed day or if I knew I didn't have to be ready to be photographed at all moments, I would wear my hair down.

Stylish: Beauty pragmatism!
OC: Yes! Whenever I'm on vacation with my friends or if we're going to the beach, if they ask me what they should do with their hair, I always tell my girlfriends to wear their hair back. And they always thank me because it's so annoying to try and enjoy what's going on around you if you constantly have to mess with your hair!
Culpo must run in some rarefied circles if she's on boats a lot over the summer. I guess I just don't live near a body of water. (Or have rich friend I'll be honest.) Still, that's good advice to just wear your hair back and not fuss with it too much if you have an active day planned. As for mascara, I am blonde and pale and I look so underdone without mascara. Every day I wear at least eye makeup and sunscreen. I think the no-mascara look works best for women with dark hair, like Culpo. (Kaiser has coloring like that too and it makes me jealous.) If I'm headed to dinner or an event I'll add on foundation, contouring, blush and highlighter along with doing my eyes. Otherwise it's easier to leave my face bare so my pores don't get clogged when I sweat. If I'm in a hurry I can just use a washcloth to clean my face without having to redo my eye makeup.
As for a hydrating mist, is that something I should be using? I just googled it and they have little refillable bottles for that.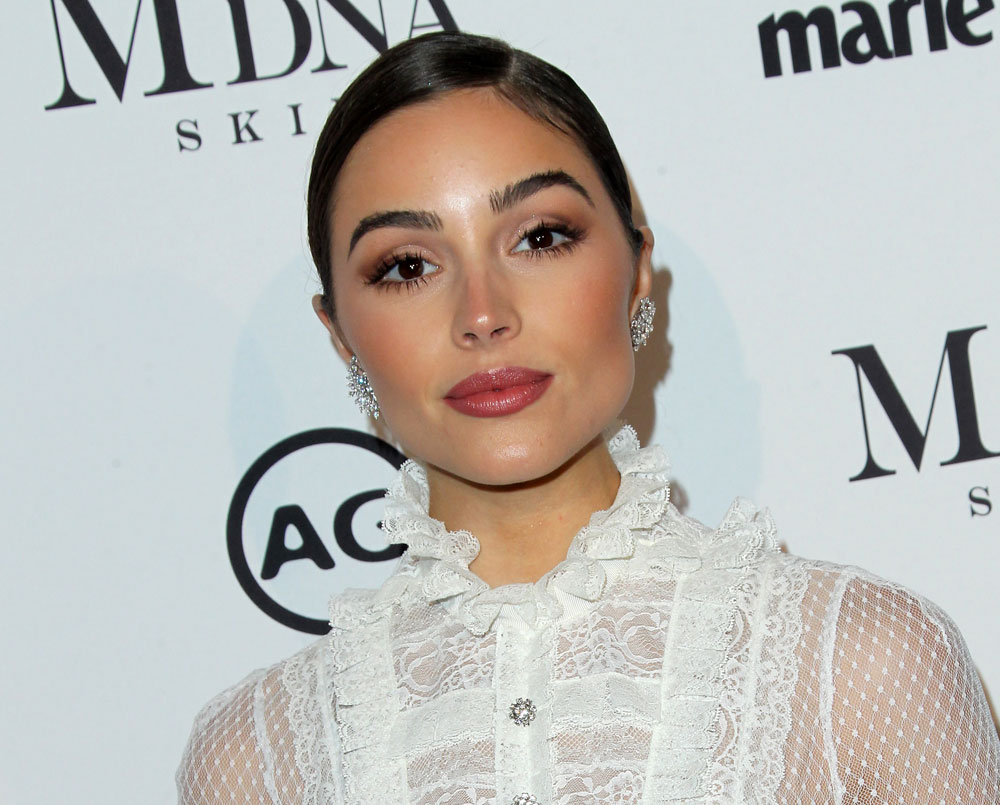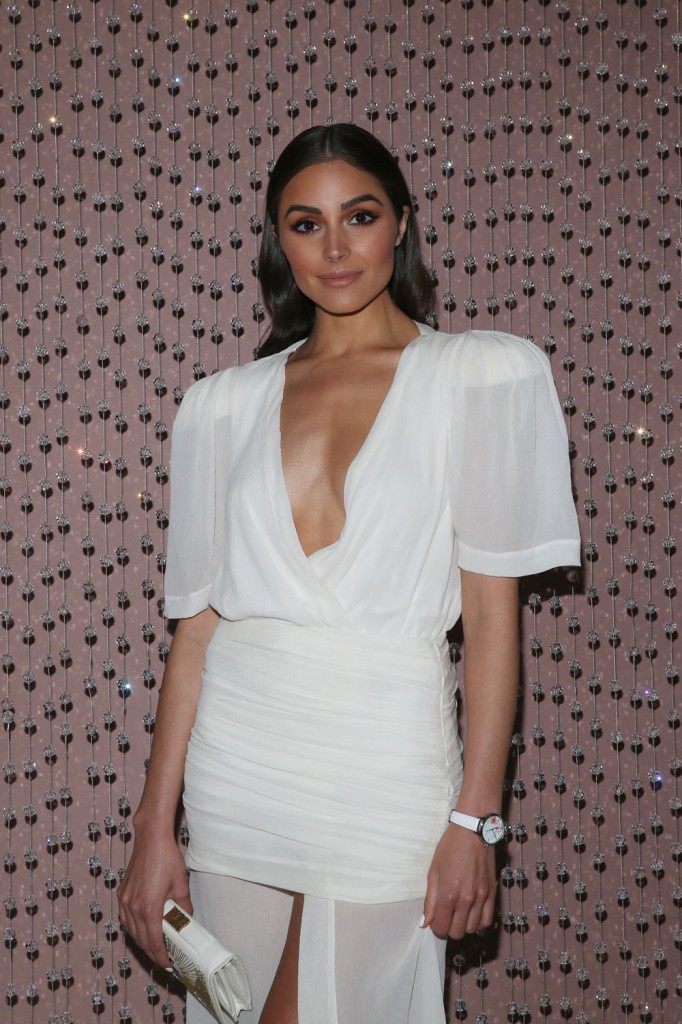 Photos credit: Instagram and WENN