I've noticed a lot of photos lately where Jada Pinkett Smith is wearing a turban – and I'm all for it. She's not the only one who has rocked a head wrap lately – I see you, Tracee Ellis Ross. I just thought, hey, if a turban works for Nick Cannon, I'm fine with Jada's look. Besides, it seems like a low maintenance style, which I am totally here for.
Apparently, I'm not the only one who has noticed Jada's recent affinity for head wraps. On the latest episode of her new Facebook Watch series, Red Table Talk, the 46-year-old actress, who has been sporting a shorter haircut for the past few months, discussed the topic, and it's more than just a fashion choice. Jada, who has already been brutally honest about other topics on the new show, prefaced the discussion by telling the audience, "It's not easy to talk about, but I am going to talk about it" and then went on to detail her "issues with hair loss."
"It was terrifying when it first started. I was in the shower one day and had just handfuls of hair in my hands and I was just like, 'Oh my god, am I going bald?'

"It was one of those times in my life where I was literally shaking in fear. That's why I cut my hair, and why I continue to cut it," she added.

"My hair has been a big part of me. Taking care of my hair has been a beautiful ritual and having the choice to have hair or not. And then one day to be like, 'Oh my god, I might not have that choice anymore.'"
[From Red Table Talk via People]
Jada went on to say that despite getting "every kind of test there is to have," the reason for the hair loss remains a mystery. It's been suggested that Jada is suffering with stress or alopecia. She admits that when she first started losing hair, she was "terrified," but put the situation into a "spiritual perspective," musing that comparing her situation to people with cancer and sick children "really did settle me."
Not only is Jada rocking a short haircut, she also loves the hair wraps, noting that, "When my hair is wrapped I feel like a queen. I love having a wrapped head." I personally think Jada looks quite regal with the wraps (she's always been a gorgeous woman), but I hope she can track down the source of her hair loss.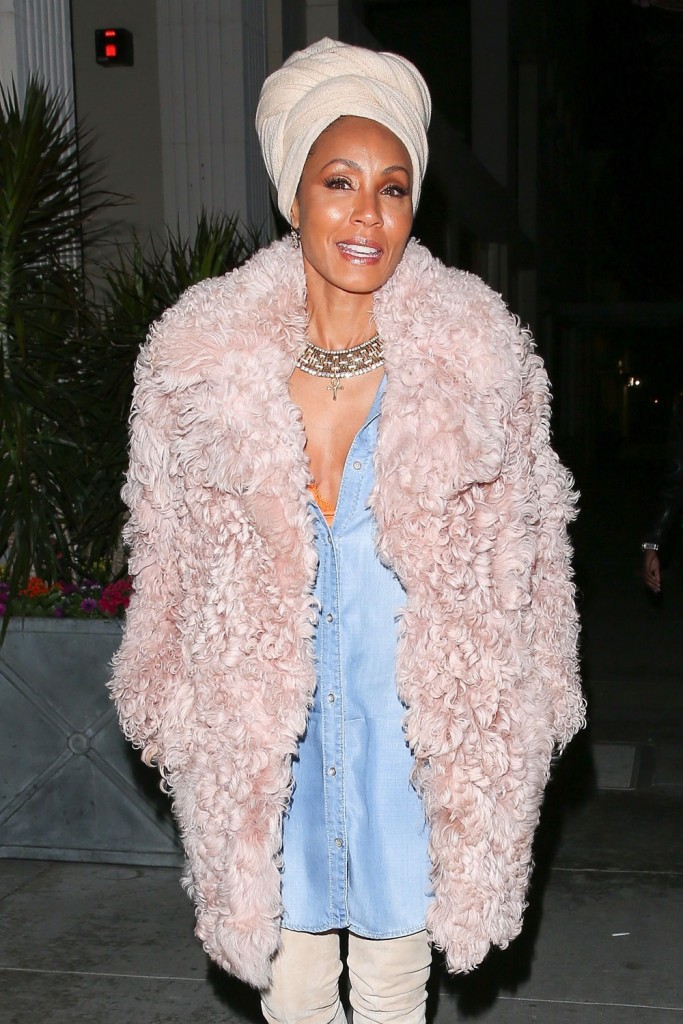 Photos: WENN.com, Getty Images, Backgrid, Instagram