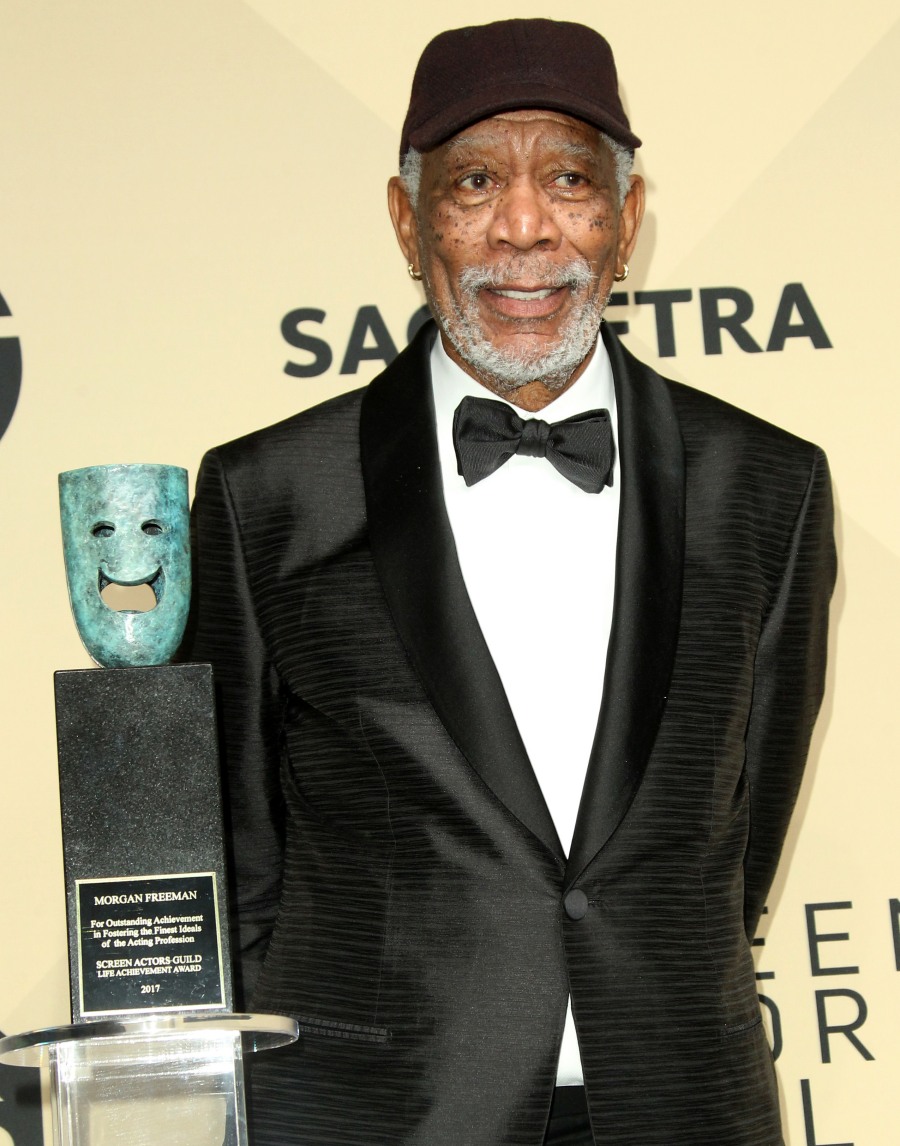 Well, I can't say that this comes as a surprise. Morgan Freeman has been accused of being a serial sexual harasser and assailant in a CNN exclusive. My view of Morgan changed dramatically in 2009, when the National Enquirer began a years-long series about Morgan's allegedly consensual relationship with his step-granddaughter E'Dena Hines. E'Dena passed away (she was murdered in 2015), but the stories remained in my mind. Now it seems that Morgan was a serial sexual harasser. You can read CNN's exclusive here.
A young production assistant thought she had landed the job of her dreams when, in the summer of 2015, she started work on "Going In Style," a bank heist comedy starring Morgan Freeman, Michael Caine and Alan Arkin. But the job quickly devolved into several months of harassment, she told CNN. She alleges that Freeman subjected her to unwanted touching and comments about her figure and clothing on a near-daily basis. Freeman would rest his hand on her lower back or rub her lower back, she said.

In one incident, she said, Freeman "kept trying to lift up my skirt and asking if I was wearing underwear." He never successfully lifted her skirt, she said — he would touch it and try to lift it, she would move away, and then he'd try again. Eventually, she said, "Alan [Arkin] made a comment telling him to stop. Morgan got freaked out and didn't know what to say."

In all, 16 people spoke to CNN about Freeman as part of this investigation, eight of whom said they were victims of what some called harassment and others called inappropriate behavior by Freeman. Eight said they witnessed Freeman's alleged conduct. These 16 people together described a pattern of inappropriate behavior by Freeman on set, while promoting his movies and at his production company Revelations Entertainment.

Of those 16, seven people described an environment at Revelations Entertainment that included allegations of harassment or inappropriate behavior by Freeman there, with one incident allegedly witnessed by Lori McCreary, Freeman's co-founder in the enterprise, and another in which she was the target of demeaning comments by Freeman in a public setting. One of those seven people alleged that McCreary made a discriminatory remark regarding a female candidate for a job at the Producers Guild of America, where McCreary is co-president.
As I said, I believe it. CNN reports that Freeman's behavior was not limited to one movie set or one year or one victim, obviously. His behavior ranged from harassing comments to inappropriate touching to general abusive behavior. When women said that time's up on all of these a–holes, this is what we were talking about. Of course it's sad that such a respected and beloved film icon is being revealed to be such a douchebag. But again, at this point, is anyone really surprised?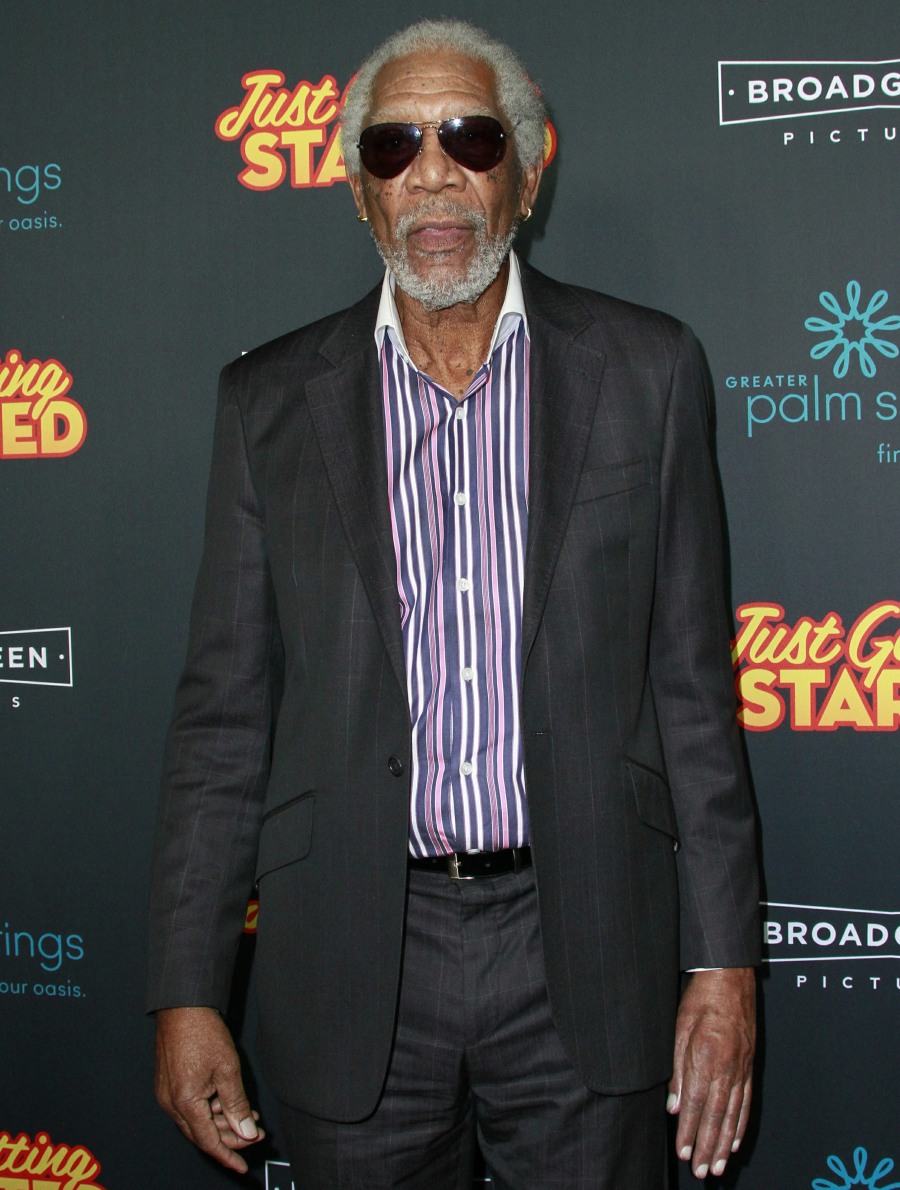 Photos courtesy of WENN.