Embed from Getty Images
Amy Poehler and Nick Offerman are having a mini-Parks and Recreation reunion, co-hosting a new reality competition show, Making It, on NBC. The pair stopped by The Ellen DeGeneres Show to talk about their new project. Since it was Nick's first time on Ellen, he was subjected to the traditional shirtless photo (I don't know if that's really an Ellen tradition, I liked Amy's idea of a "spank wagon" myself.)
Ellen brought up the fact that Nick's wife, Megan Mullally was enjoying success on the Will and Grace revival and asked if a return to Pawnee could be possible. Amy said a reunion could happen "anytime" and Nick jokingly added, "We just had a fitting earlier." He went on to say, "We said that if Beyoncé would play the mayor, we'll bring the show back. This is Beyoncé Knowles, the singer, the entertainer." Amy piped up and asserted, "I'll speak for everybody and say we would all do it. I think we'd all do it someday, it'd be amazing." Nick added his two cents by stating, "Amy's the boss of the show so…."
Making It debuts on NBC on July 31. It's a crafting competition series, where woodworkers and other "makers" engage in some friendly competition to earn "dope" patches and win some "walking around money," $100,000 to be exact. I could do some good walking around with that amount of dough. Nick is a talented woodworker and Amy told Ellen he made her some Parks and Rec-inspired pieces, including a cutting board shaped like the fictional city of Pawnee and an oar made from some of the doors from the show's set. When asked if she was crafty, Amy told Ellen "You always need someone to hold things, like, 'Hold on. I'm almost done, hold this.' and I'm really good at that kind of stuff." So, that's a no.
Amy and Nick also joined Ellen for a round of "Wood You Rather" based on Nick's special skill. He proudly asserted, "I can identify many species of wood by their smell." True to his word, Nick correctly identified all five wood samples, as well as a shot of tequila, which Nick referred to as "Mexican hard wood." Both he and Amy received Ellen patches for their efforts.
I love Nick and Amy together, they've got a great rapport. NBC had a ht with the Will and Grace revival and I would love to see the Parks and Rec gang get back together. The only thing I wouldn't love would be if they took Retta away from Good Girls. I love that show (and I'm not just saying that because I was an extra onan episode this past season). I'm also looking forward to Making It. I love competitions where people with talents I will never possess show off what they can do. I, like Amy, am also quite skilled in holding stuff and that's about it.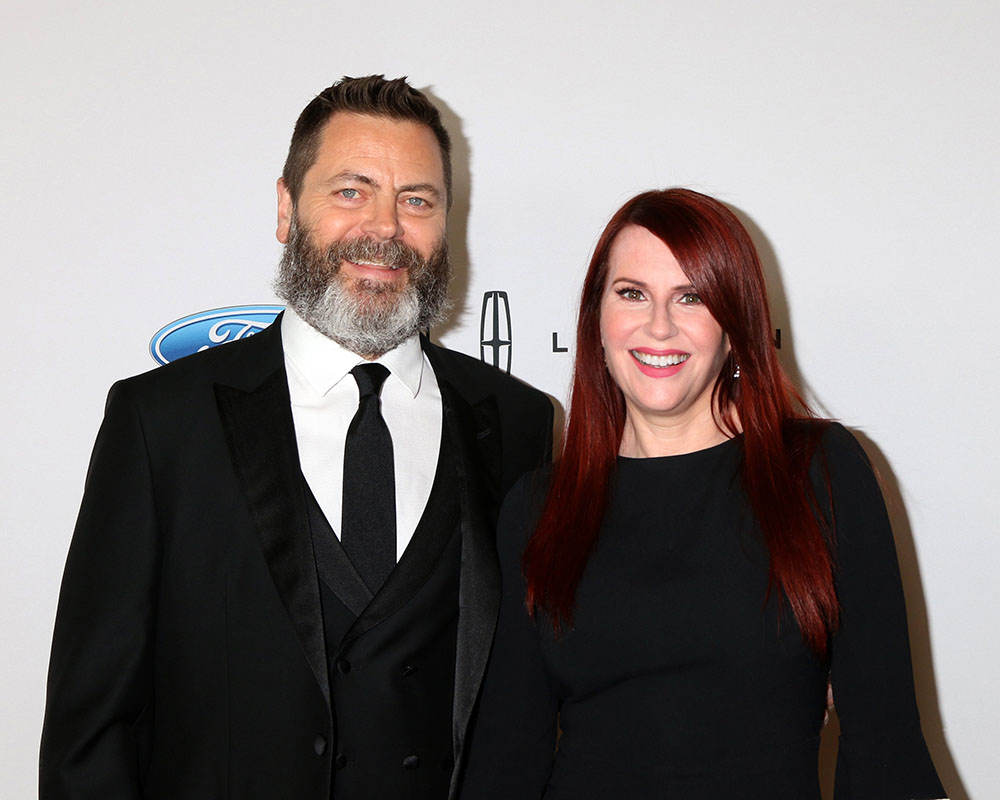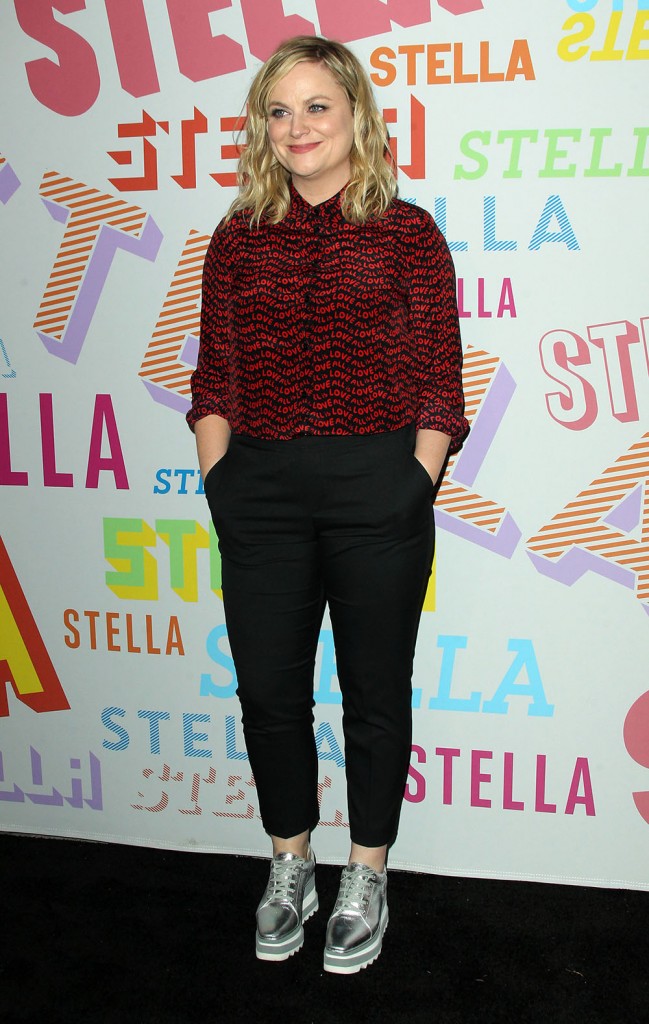 Photos: Getty Images, WENN.com