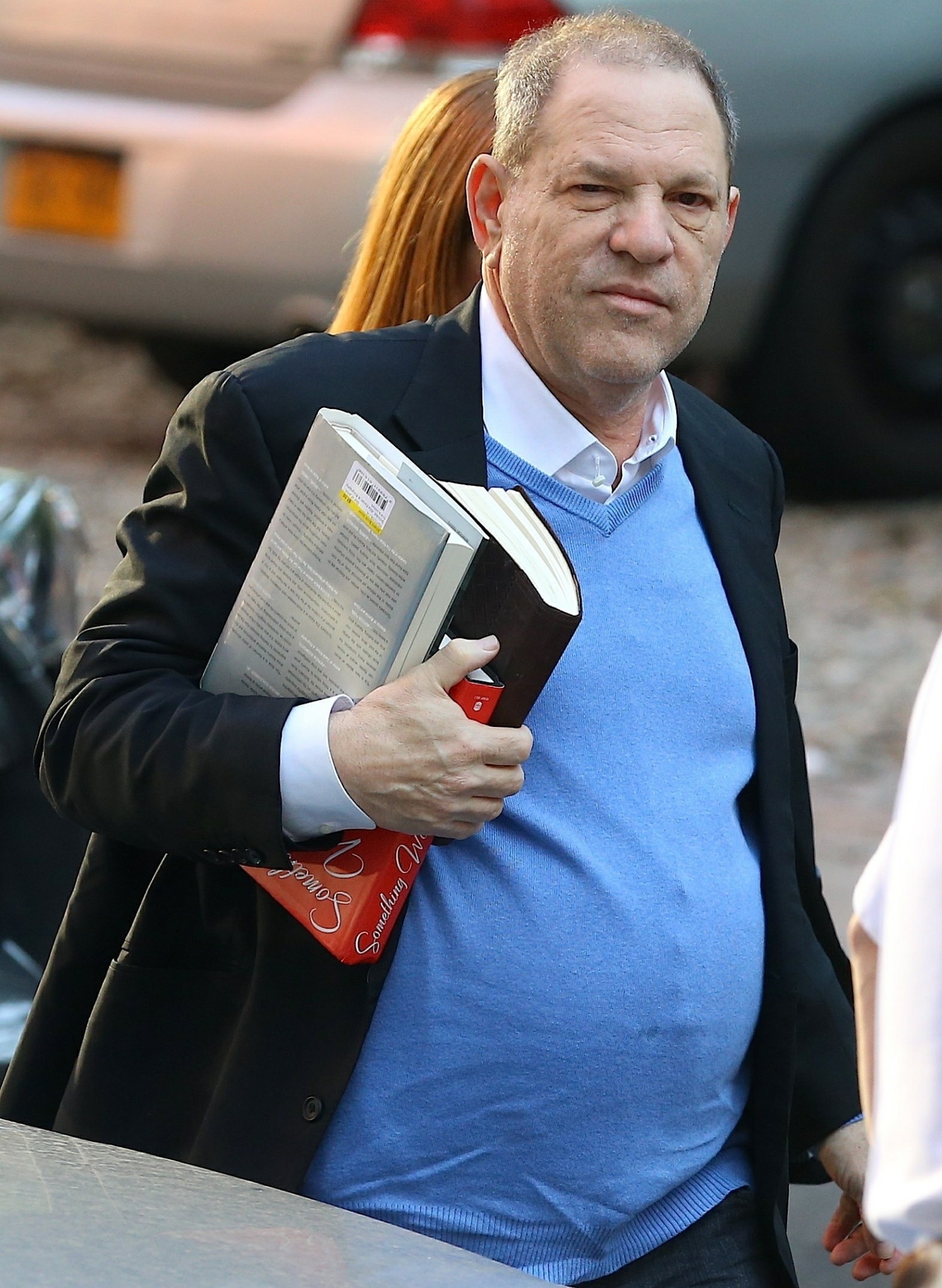 Harvey Weinstein turned himself into a Tribeca police station at approximately 7:30 am this morning. These are the photos of Weinstein walking into the police station – he seems to have lost weight. He also seems to have brought a few books, just in case he had to wait, I guess, and he wanted to kill some time. Here's the perp walk, as cops led a handcuffed Weinstein to his arraignment after he was processed at the police station:
Harvey Weinstein perp walk, heading to court pic.twitter.com/luluWrvdMk

— Otillia (@o_tilli_a) May 25, 2018
Here's the Associated Press's alert:
BREAKING: Harvey Weinstein emerges from police station smiling, in handcuffs, taken to court to face rape and sex assault charges.

— The Associated Press (@AP) May 25, 2018
So what were the charges, formally? He was arrested on "rape, criminal sex act, sex abuse and sexual misconduct charges for encounters with two women. Weinstein is due to be arraigned later today," according to the AP. The rape charge, according to the AP, stems from a victim who came forward to the NYPD but has not told her story publicly. The NYPD has also thanked all of the victims for coming forward and telling their stories.
CNN reports that prosecutors expect the judge to set a bond of $2 million, which… Weinstein will be able to pay, let's be real. His business is rightly in shambles and Weinstein has lost a lot of money, but he'll still be able to pay his bond out of pocket. It's also believed that Weinstein will be ordered to surrender his passport at the arraignment. Good.
Update: Weinstein's bond was set at $10 million (or $1 million cash). Weinstein will relinquish his passport and wear a GPS monitoring device, and he can only travel within New York and Connecticut. Weinstein's attorney made one statement: "Mr. Weinstein has always maintained that he has never engaged in non-consensual sexual behavior with anyone. Nothing about today's proceedings changes Mr. Weinstein's position. He has entered a plea of not guilty and fully expects to be exonerated."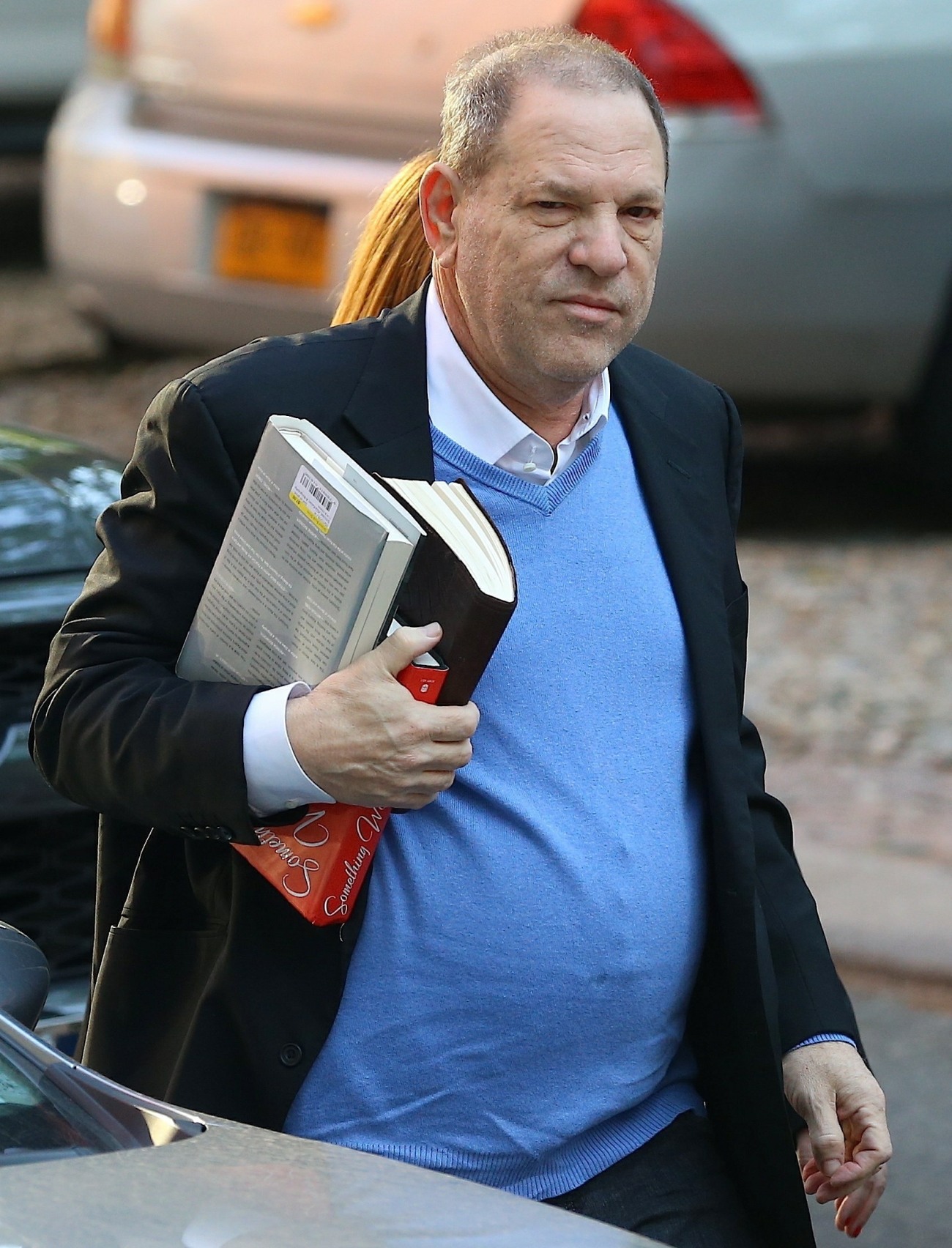 Photos courtesy of Backgrid.