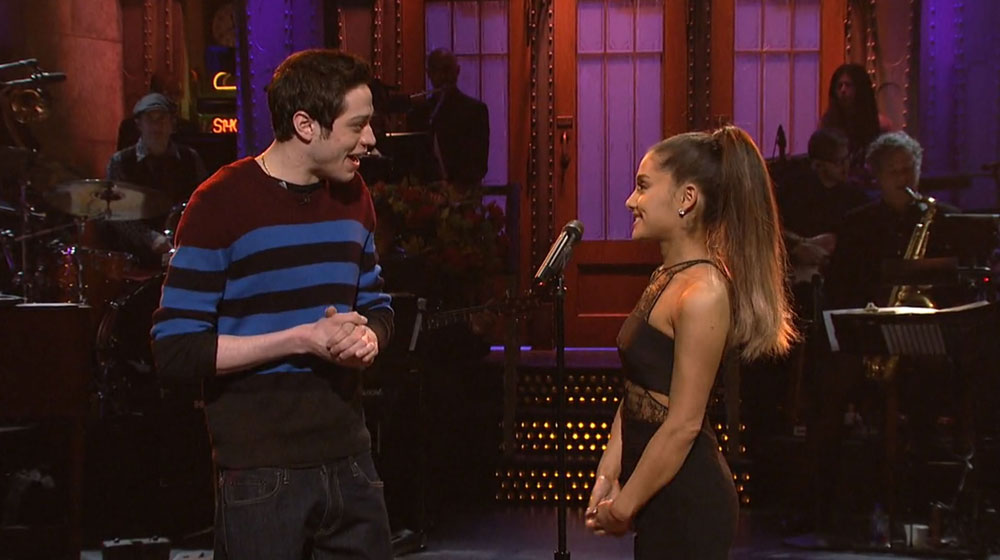 In our story about Pete Davidson and Ariana's Grande's new relationship, several of you mentioned how open Pete has been about his sobriety and mental health struggles. He wasn't on my radar prior to that and that was the first I'd heard about it. Yesterday we reported on Ariana's very classy, to-the-point response to a Twitter user who blamed her for her ex Mac Miller's DUI and issues post split. She wrote, in part, that the tweet unfairly claimed "someone should stay in a toxic relationship… I am not a babysitter or a mother and no woman should feel that they need to be." (For his part the Twitter user apologized very kindly, did not attempt to minimize his remarks and seemed to take Ariana's complaint seriously. Ariana thanked him and it was a great example of people listening and trying to understand each other online.)
Well someone, maybe multiple people, seemingly went after Pete with allegations similar to the ones Ariana faced about Mac – that his relationship was toxic – despite only knowing that he's been diagnosed with borderline personality disorder. Pete went to rehab for pot use in the fall of 2016 and has been open about the fact that he was diagnosed with BPD and that he also has depression. It's unclear exactly what he's responding to but he wrote in an Instagram story that it's not true that people with mental illnesses can't have healthy relationships.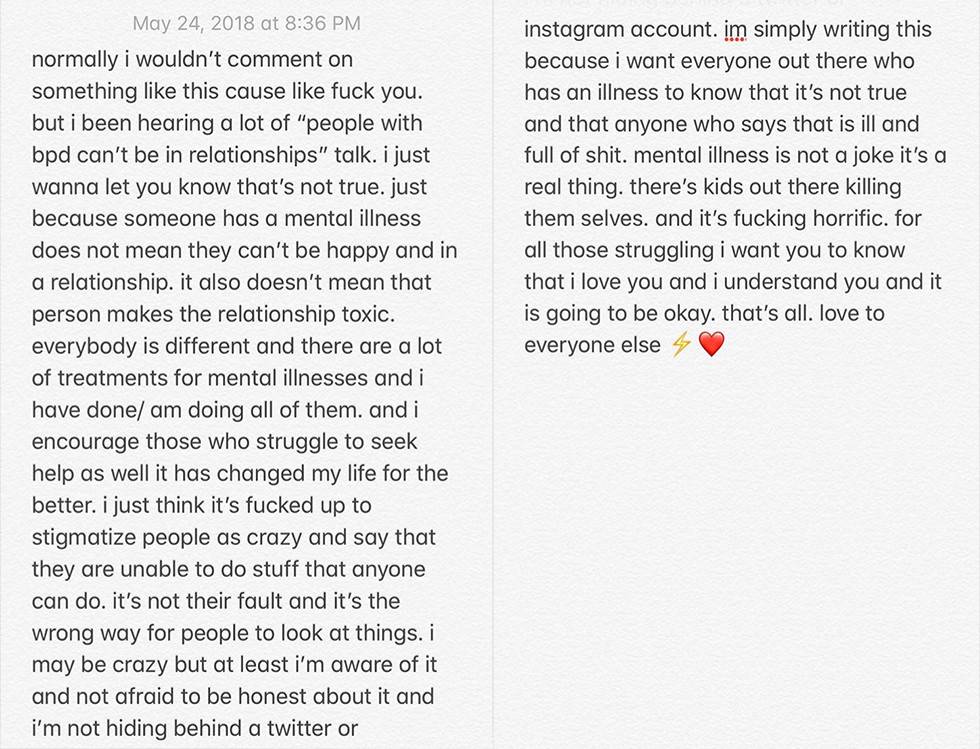 Ok so now I'm a fan of his. This reads like someone defending not only themselves, but a relationship that's important to them. It's heartfelt and comes across like he's done a lot of work on himself.
In terms of Pete and Ariana's relationship, Elle has a cute breakdown of all the ways that Ariana and Pete have interacted on Instagram. Yesterday Pete posted a photo of himself in a black cap and hoodie and Ariana liked it and commented with a little blushing smiley face. Pete also commented with a bee, heart and smiley with heart eyes on a photo that Ariana posted of a little half moon tattoo she has under her ear. (Photos of that are in the gallery.) Ariana has also been liking Pete's IG posts for a few months. This makes me so happy for them for some reason.
As for Mac Miller, Hollywood Life has some long quotes from a source who claims that Mac was hurt and upset to read Ariana's comments about him:
"Mac is hurt and offended that Ariana chose to trash him online. He has been struggling with a lot of personal issues before, during and after their breakup, and her strong words about him don't feel good at all. He had been sad over their split – then he messed up with his DUI – and now this. He feels like she is just being nasty and kicking him when he is at his lowest. He hoped that she would be more classy, private or at least more respectful about his challenges after all the love he has given her. [Mac] is devastated because he was totally blindsided by the diss and expected more class from her after their split"
If these quotes are legitimate, and they're so exhaustive they seem like it, then he clearly hasn't taken responsibility for his DUI. That's not just "messing up," that's putting people's lives at risk. Instead of owning up to that, he's playing the victim because Ariana was open about how hard it was to be with him when he wasn't sober. That wasn't nasty, she was just speaking her truth.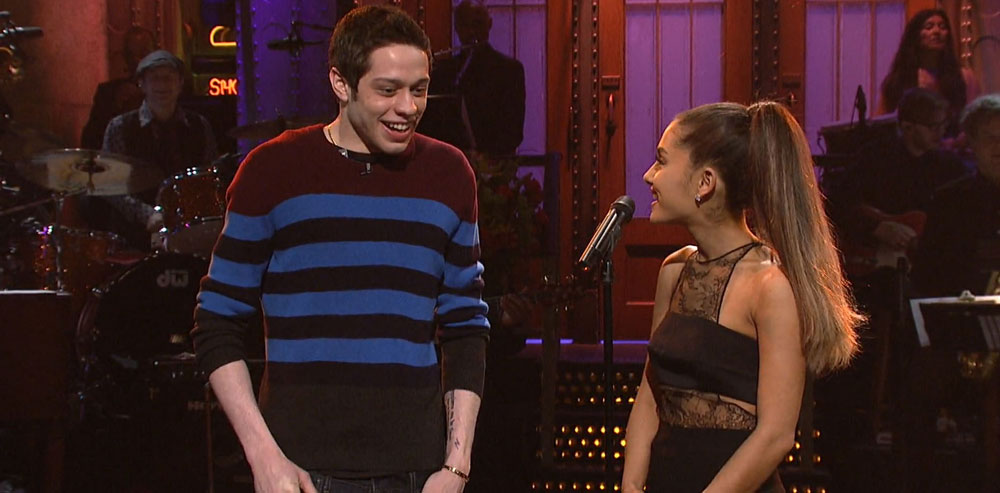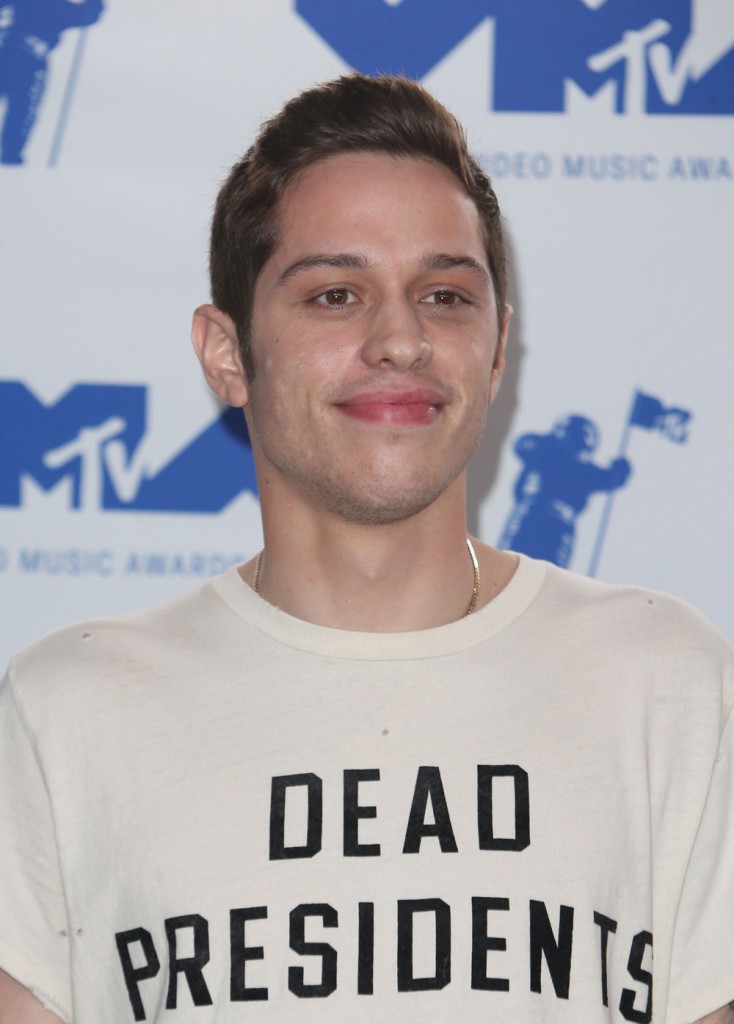 Photos of Pete with Ariana Grande are screenshots from her 2016 SNL monologue. Instagram screenshots via Elle. Other photos credit: WENN and Getty