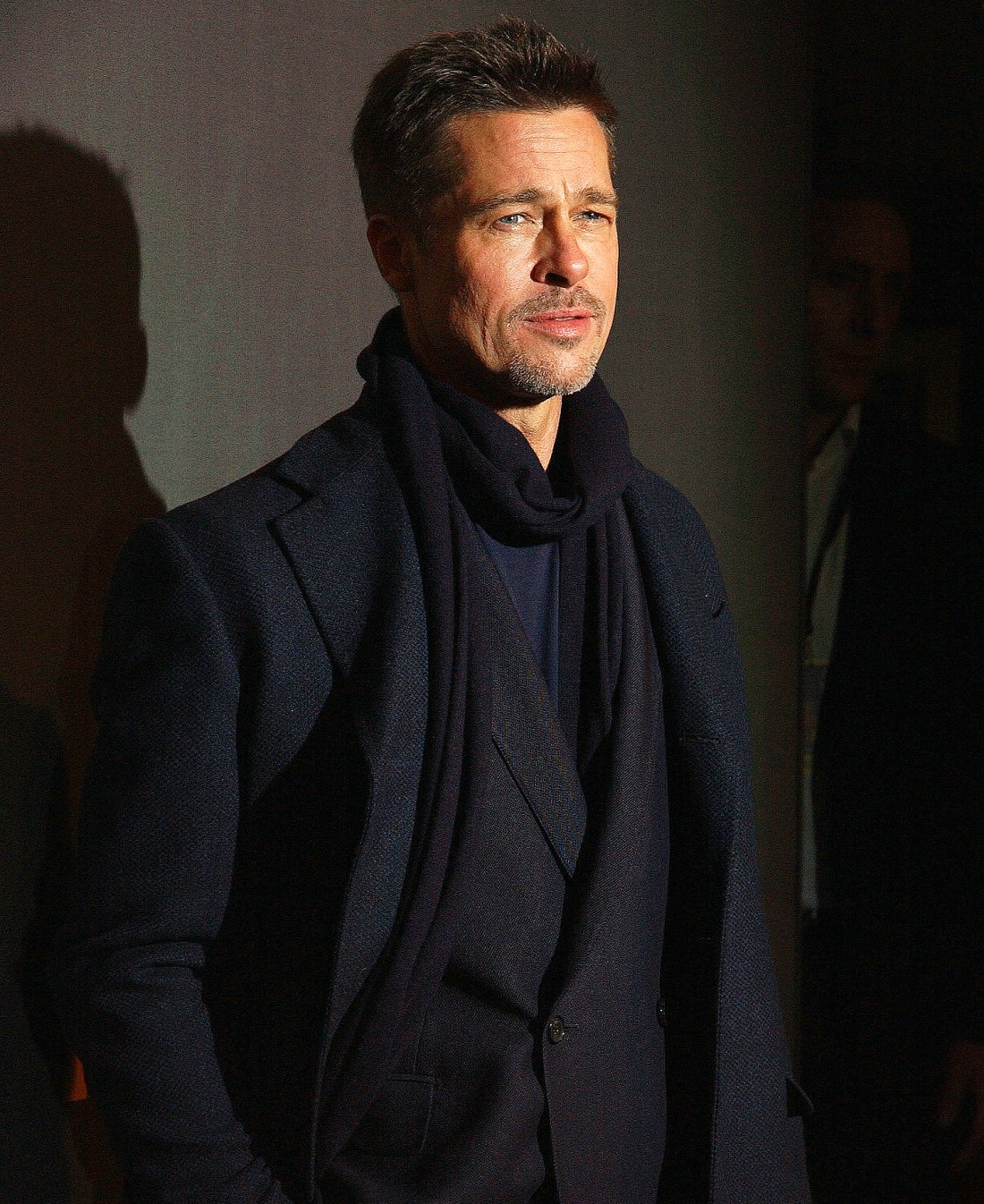 I have zero clue why Brad Pitt and Angelina Jolie's custody drama is "coming to a head" this week in particular. By all accounts, they've been fighting about custody for a year and a half. Remember this story from December 2016? Eighteen months ago, Angelina's lawyer got a temporary custodial agreement in place and Brad's lawyers went apesh-t because parts of the agreement went public and people learned that he was being drug tested by the court, and that Angelina – that devilish witch! – simply wanted the child psychologists to temporarily determine what the kids were up for, as far seeing Brad. By all accounts, Angelina still has primary custody and Brad only has limited visitation, and neither parent can "force" any of the kids to visit Brad, per the child psychologist's advice.
After that December 2016 meltdown by Brad's team, the custodial situation was sealed and has remained sealed. From what I've seen, Angelina's team hasn't leaked a thing about custody in particular (they've leaked about other stuff, but not custody), while Brad's team has been doing the most to repair his image as a caring father who only got drunk and "put his hands" on Maddox ONCE. Which brings us to this week, for some reason. Angelina is already in England filming Maleficent 2. The kids are with her. Everyone has known that she's going to be filming Maleficent in England this year. It's her first acting gig in years, and the first big job she's taken since she left Brad. But for some reason, Brad's team is doing the most to let us know that he's going to be in LA all summer, working on Quentin Tarantino's Manson-murder movie, and that he won't "let" Angelina take the kids to England (she's already there, with the kids) and she's "furious" about it. Now E! News is here to carry water for Brad once again:
It's been almost two years since Angelina Jolie filed for divorce from Brad Pitt. However, the drama surrounding their custody agreement continues. A source tells E! News the celebrity parents are "at odds over custody" of their six children—Maddox, Pax, Zahara, Shiloh, Knox and Vivienne. This dispute is reportedly "why the divorce is not final" and has "dragged on for months."

"The latest issue is that Angelina wants to film in Europe for months and take all six kids with her for the duration of the shoot," the insider tells E! News. "Brad is opposed to that and is blocking it from happening. Brad will be filming in L.A. for the summer and wants to see the kids on his regular custody schedule."

The source tells E! News Jolie is "furious" with the situation. However, it looks like Pitt isn't pleased with it, either.

"He's not OK with his kids being away for months," the insider continues. "He feels that Los Angeles is their home base and this is where it is best for them to be."

However, this doesn't mean that Jolie can't travel with her kids at all. The actress already took Shiloh and Zahara to Jordan in January to visit a refugee camp. She also brought all of her children to Paris that same month. The insider tells E! News Jolie recently travelled to England, as well.

"Angelina has been in London and is free to travel for shorter periods of time," the source says. "Brad isn't opposed to that. But she can't leave with the kids for several months."
Why is this issue being raised – IN THE PRESS – when Brad has known about Angelina's schedule for months? It was no secret – the trade papers announced all of the Maleficent 2 scheduling last year, and she's already in England. From where I sit, it doesn't look like Brad actually has a say in Angelina's schedule whatsoever. From where I sit, it doesn't seem like the two older boys have any interest in having a relationship with Brad anymore. And if Brad wants to see the four younger children, then maybe he shouldn't have scheduled a project in LA for the exact same time. I'm sure that Angelina isn't stopping Brad from visiting the kids in England. Why all this drama again? Ugh.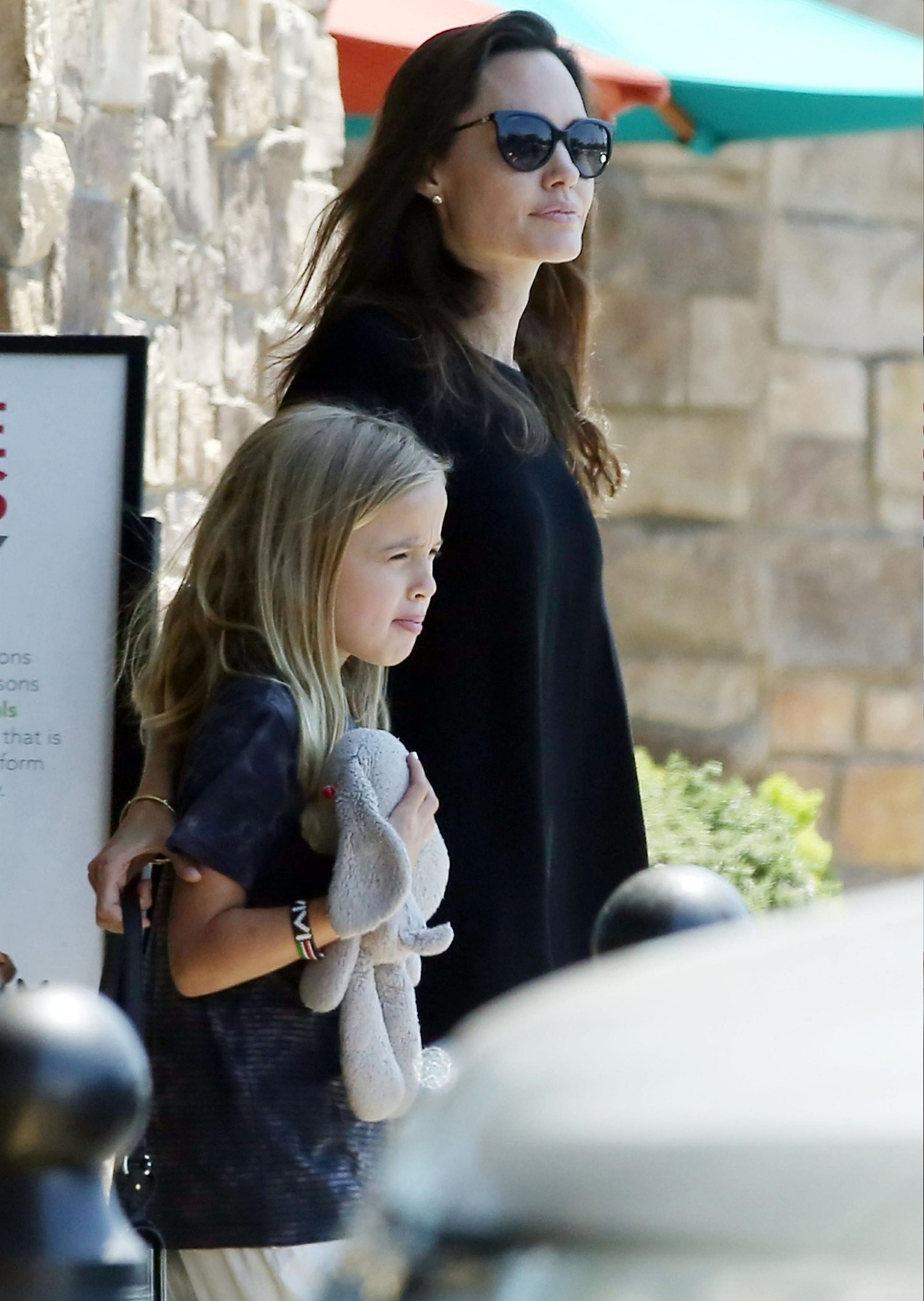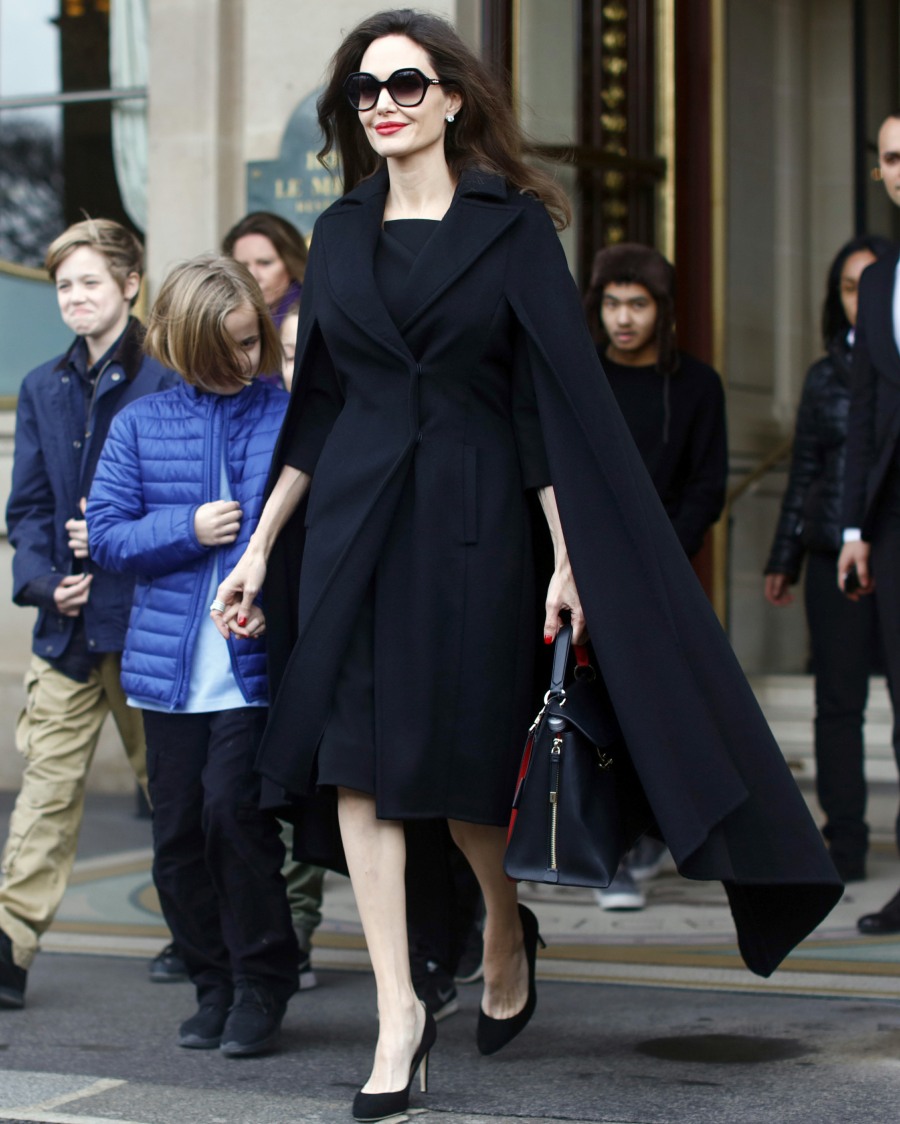 Photos courtesy of WENN, Backgrid & Pacific Coast News.