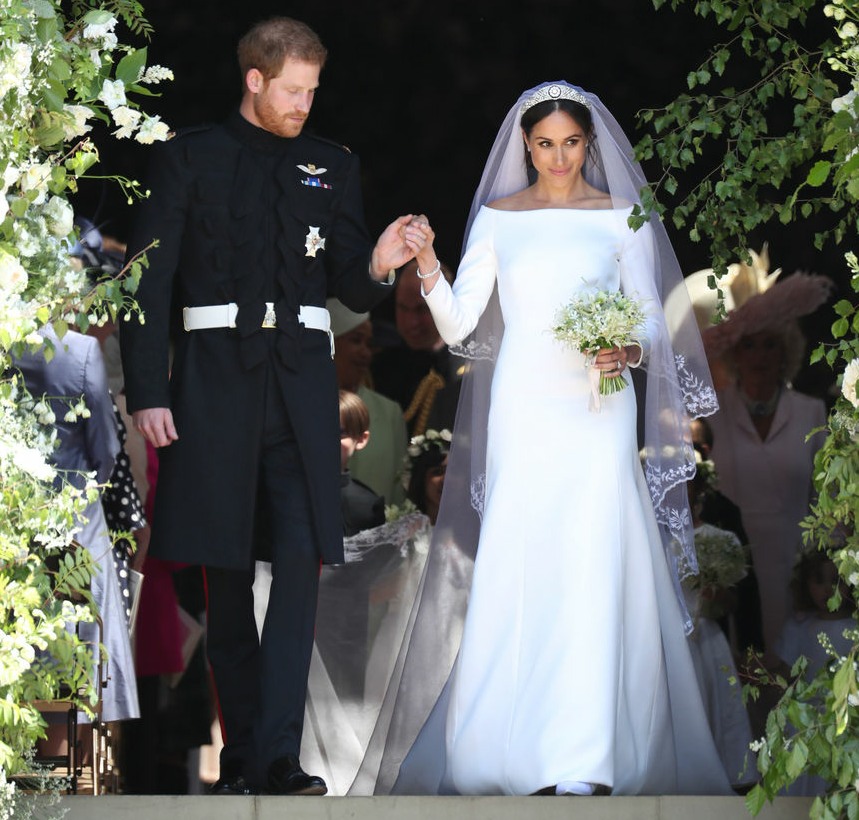 Emilia Wickstead was actually on my shortlist of guesses for who would design Meghan Markle's wedding gown. I ended up finalizing my two big guesses as "Erdem or Burberry." I was wrong – British designer Clare Waight Keller for Givenchy designed Meghan's wedding gown. Some people took issue with the design, because the wedding industrial complex has brainwashed people into thinking every wedding gown has to have a corset and be cut close to the body. There was an elegant simplicity to Meghan's gown, especially given that she had a conservative framework within which she had to work: the gown needed sleeves, it needed to look traditional/conservative, she could not show too much skin whatsoever, and more. I thought she nailed it. Emilia Wickstead disagreed… sort of. Mostly Emilia Wickstead thinks that Meghan and Givenchy "copied" her design:
They say imitation is the sincerest form of flattery. Designer Emilia Wickstead — a favourite of the Duchess of Cambridge — claims the Duchess of Sussex's wedding dress is identical to her own £7,000 gown. Created by Givenchy's Clare Waight Keller, Meghan Markle's £200,000 dress was kept under wraps for months until the big day.

'Her dress is identical to one of our dresses,' says Wickstead. 'Apparently a lot of commentators were saying, "It's an Emilia Wickstead dress."'

The designer went on to have a bit of a dig at Meghan's look. She says: 'If you choose a simple design the fit should be perfect. Her wedding dress was quite loose.'

And she didn't approve of the bride's relaxed hair style: 'I was like, "Hold the wisps [of her hair] back — it's a Royal Wedding for God's sake."'
Someone is pretty salty, eh? You can see the side-by-side at the Daily Mail or in the tweet below. Personally, I think the two gowns are very different. The Wickstead gown is off-the-shoulder, with a nipped waist and a fuller skirt. Meg's Givenchy was more of a sheath bodice which only displayed her collarbone and not her shoulders. Royal-watchers are already digging up old interviews with Wickstead where she cites old Givenchy designs – like the Givenchy designs for Audrey Hepburn – as some of her inspirations. Those were some of Meghan's inspirations too, but I guess Wickstead was inspired by Givenchy FIRST and how dare this biracial American wear something that kinda sorta looks like her (cheaper) design if you squint your eyes? So, yeah. Emilia Wickstead is kind of an a–hole, huh?
The necklines of the dress aren't actually exactly the same. (Frankly the #EmiliaWickstead dress looks like a copy of several Dior dresses this spring.) Also the digs at the fit & Meghan's hair, which looked great, are unnecessary. Sounds like sour grapes https://t.co/6tSBrjLGAX

— Rachel King (@rachelking) May 25, 2018
Update: here's Wickstead's statement (after this story was out there for days). I don't get what she's saying here? Whatever, salty bitch is salty.
Statement from Emilia Wickstead.#DuchessofSussex #EmiliaWickstead pic.twitter.com/CYxvRFERlQ

— Christin Zi (@PackhamGown) May 27, 2018
Here's Meg wearing Wickstead a month ago – I doubt she'll wear Wickstead ever again, huh?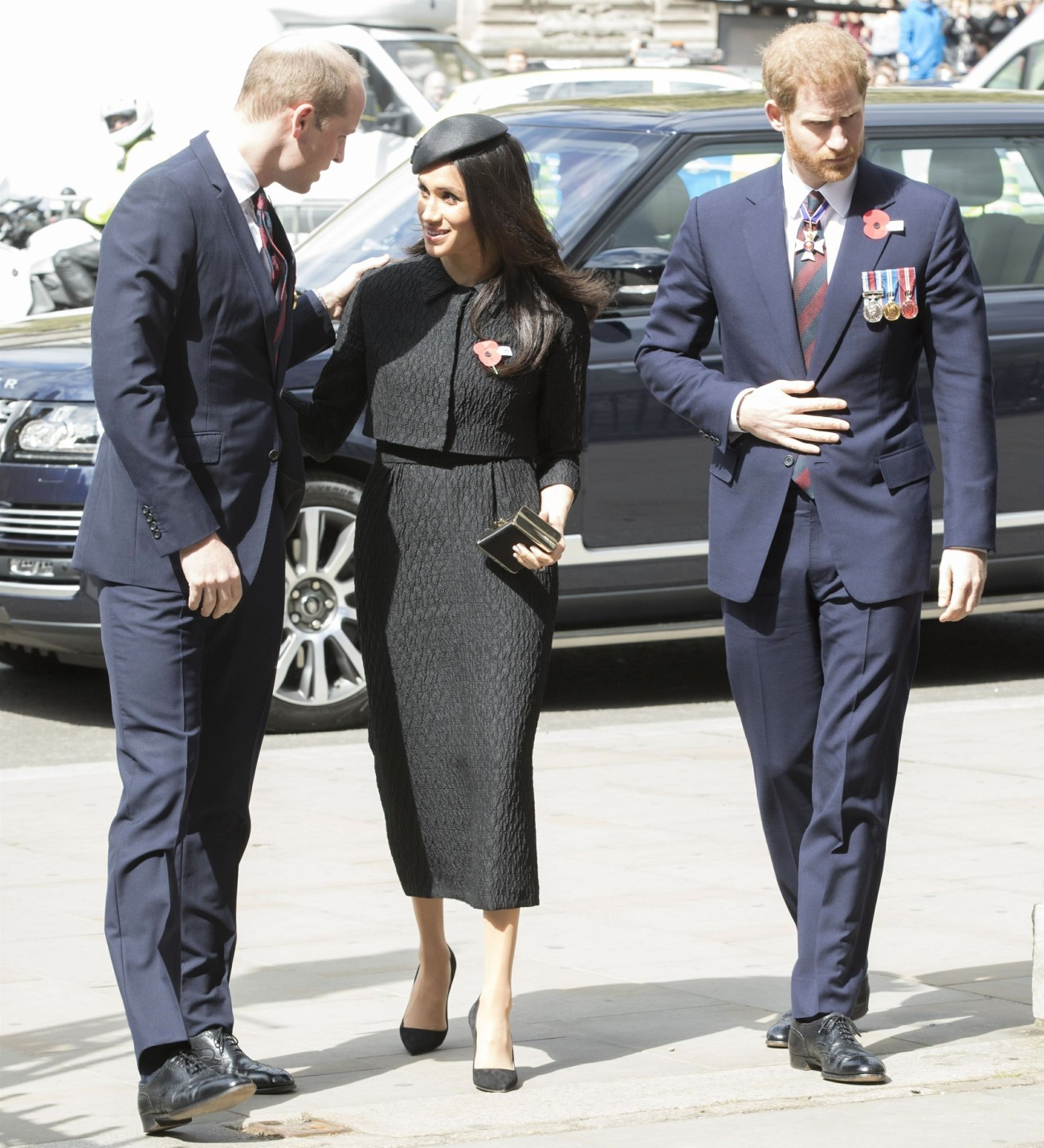 Photos courtesy of Backgrid, Pacific Coast News and WENN.