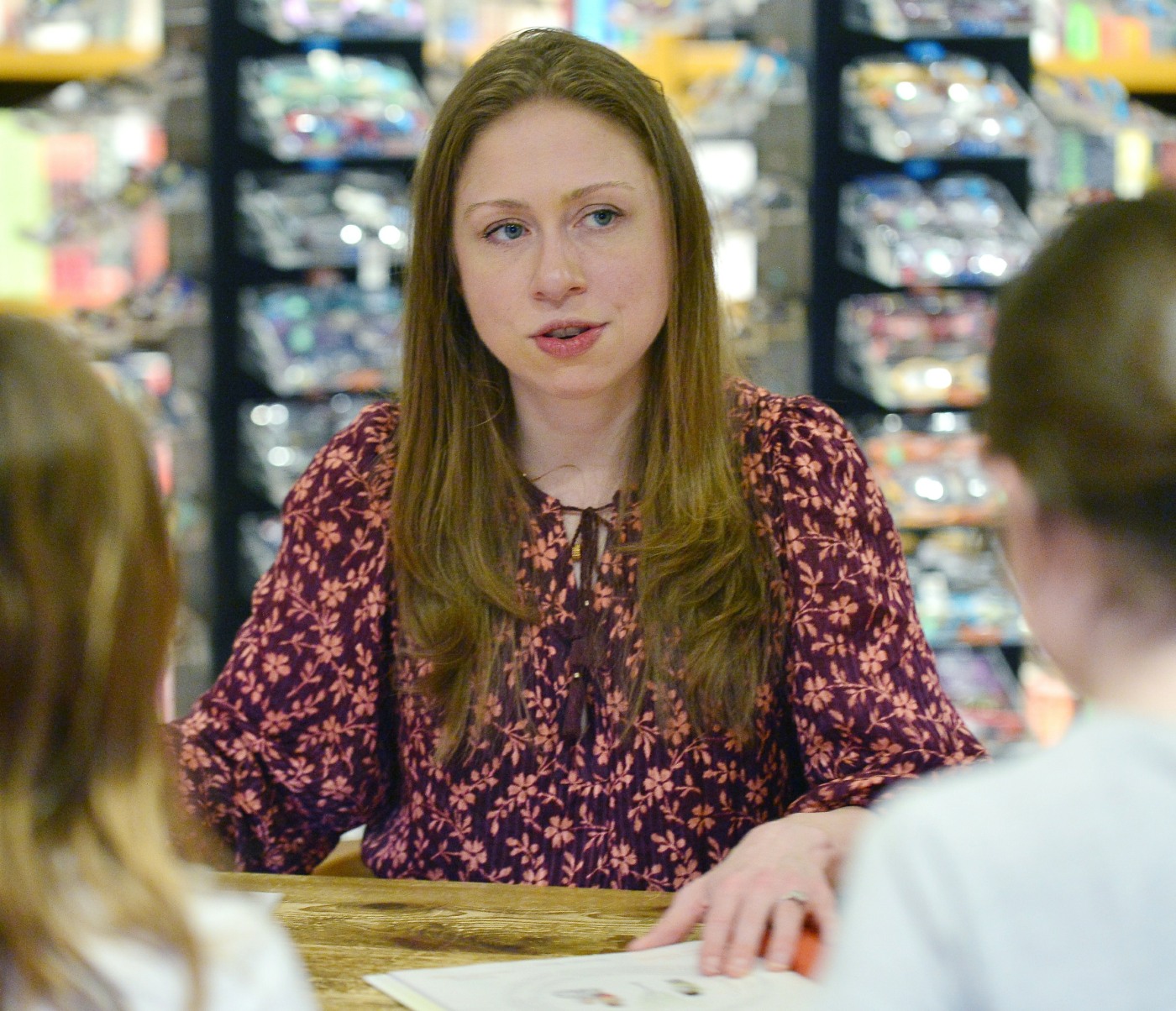 Chelsea Clinton has a new book out: She Persisted Around the World, a follow-up to her bestseller She Persisted: 13 American Women Who Changed the World. Chelsea has had a variety of jobs, and I guess "author" makes as much sense as all of the other careers at this point, especially considering that no matter what she does or doesn't do, people will yell at her or about her no matter what. So of course, people were yelling about Chelsea's interview with The Guardian, where she promoted her book and ended up talking in-depth about how far America has fallen under Donald Trump (seriously, it's bad, please send help). I didn't care for this Guardian piece because the writer wouldn't stop making judgy asides about how Chelsea comes across as wonky and professorial rather than coming across like someone homespun and "from the heart" (ie, a moron). You can read the full Guardian piece here. Some highlights:
Whether she believes in Michelle Obama's idea of "going high" when they go low: "For me, maybe because I've had so much vitriol flung at me for as long as I can literally remember, people saying awful things to me even as a child, I've never found it productive, personally, to engage in that way. To retaliate with crass language or insult someone personally – I just don't think I'm built that way…. I know they're talking about me. I just think that the way they're talking about me, to me, to my face, online, is a reflection on them and not about me. The savagery that is directed at me, sometimes it's because I'm just the person that they happen to see and recognise, and they're angry, and so that anger kind of spills out. Sometimes they're mad at me because of something that my mum or dad did, or something that my mum or dad never did – but they have been fed the narrative that they were trafficking children, or drugs, or some other heinous crime."

She used to ignore the negativity & meanness, but not anymore: "Now I've come to feel differently, because I think that the way that our president and many people around him have not only mainstreamed hate, but mainlined it, is so deeply dangerous." Her eyes fill with dismay as she cites the rising reports of bullying in schools catalogued by the Southern Poverty Law Centre. "Not just the hundreds but now thousands of instances in schools across America, where children are citing the president as they're demeaning a little girl, or they're chanting 'Build a wall' in an attempt to demean and degrade brown children. So the reason, now, I no longer ignore it when people say hateful things to me on the street or on social media is, I think we have to shine a light. I think those of us who have platforms to do that have to say this is wrong and unacceptable, so we don't normalise it but try to detoxify what has been unleashed. Because if we don't, we leave a vacuum. And I think the darkness fills that vacuum."

Whether she thinks British people should protest Trump's visit to England: "Well, I've been to multiple protests since the election. Charlotte's been to at least three, maybe four. Aidan's been to one. If I lived in Britain I would show up to protest, because I don't agree with what he's doing to degrade what it means to be an American."

Whether Ivanka Trump is "complicit." "She's an adult. She can make the choices for herself. I mean, she's 36. We are responsible for our choices. In 2008 I was really proud to support my mum – but I disagreed with her fundamentally on a few things, particularly her then opposition to equal marriage rights for LGBTQ Americans. I never defended that position, because it wasn't what I believed was the right thing to do." With the exception of Barron – "He's 12; let him be 12, please" – she has no sympathy whatsoever for Trump's children. "They're adults who've made the decision to work in this administration."

Whether she would have taken a government position if her mom had been elected: "I think the president should be able to hire whoever he or she thinks are best qualified. I do not believe that many of the people that he has hired have been qualified to do the jobs. Not only do I want an administration that isn't venal, corrupt and focused on making life harder for millions of Americans, I also want a competent administration. So for me, the larger question is the collision of cruelty and incompetence and corruption that we see across the administration."
She goes on and on, in an extremely thoughtful and thought-provoking way, to discuss how her thoughts have changed on deeds-versus-intentions, and how even if she disagreed with policies of Republicans presidents, she always believed that the Bushes' intentions were always to help the country, to help citizens, to help rather than hurt. She says she no longer feels that way about Trump and his supporters, that we do have to judge them by their intentions as well as their deeds. If you read the whole piece, she clearly explains her thoughts – she's a careful, thoughtful person and at no point did she misspeak. She really believes that Trump is "degrading what it means to be an American." And she's right. But the Deplorables still spent all of Sunday screaming into the void about Chelsea anyway.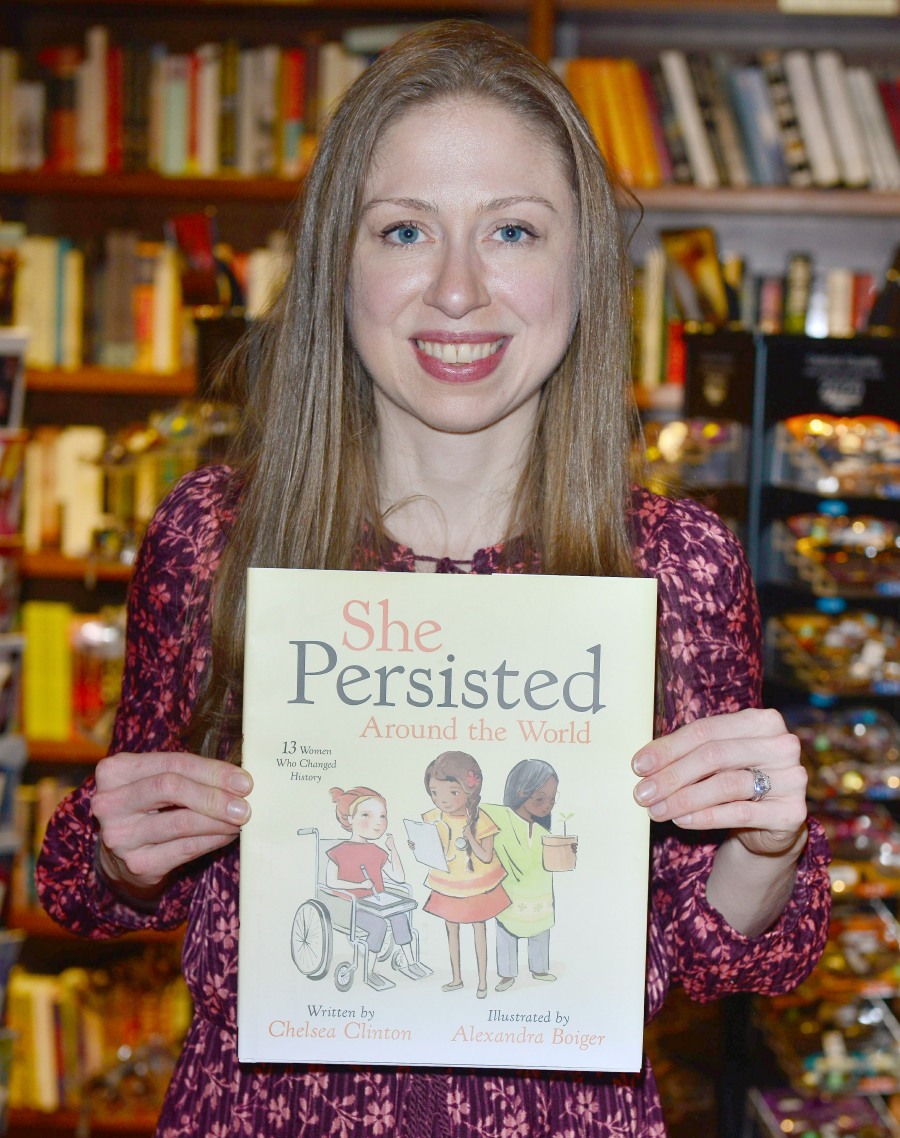 Photos courtesy of WENN.