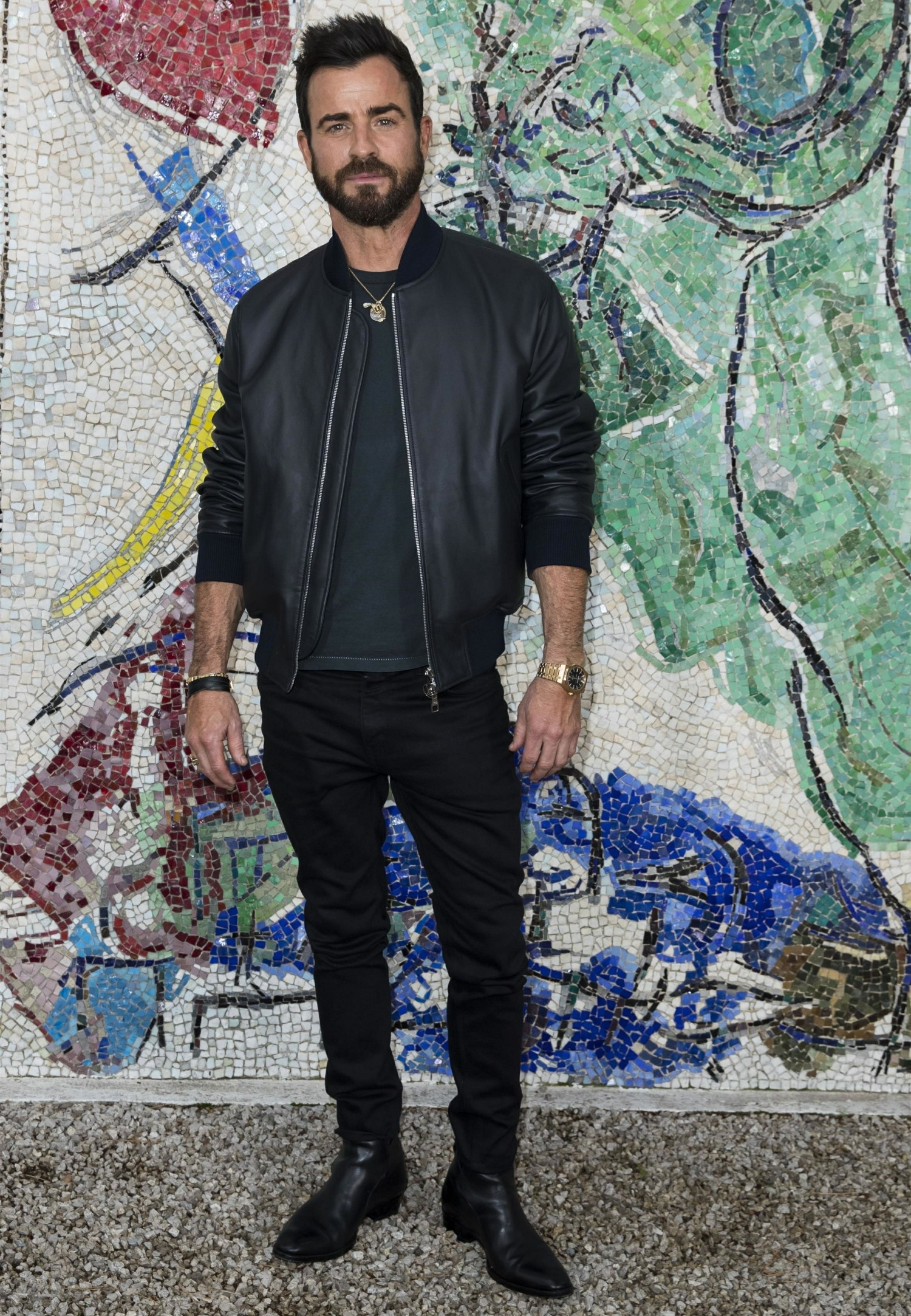 Here are some photos from Monday's Louis Vuitton Cruise Collection show in Saint-Paul-de-Vence, France. Saint-Paul-de-Vence is coastal, on the French Riviera, which meant that a bunch of celebrities got to go on vacation on Louis Vuitton's dime, basically. All of the current LV brand-ambassadors came out, including Justin Theroux and Emma Stone. I still believe there is a good possibility that something is happening between Emma and Justin, but they made a point of not standing together and not posing for photos together solo at this event.
Interestingly enough, Justin did hang out with another lady just before the Louis Vuitton show. That lady is Laura Harrier, a very attractive 28-year-old American actress, known for Spider-man: Homecoming and the upcoming Black KkKlansman. You can see the photos at Page Six:
Justin Theroux accessorizes his abs with bikini-clad gal pals https://t.co/dF9JTmSsQr pic.twitter.com/YD6LaUqLo1

— New York Post (@nypost) May 28, 2018
Laura and Justin don't seem touchy-feely in those photos, and I feel like it's more than likely that Louis Vuitton's PR people convinced so many celebrities to come out for this show by basically guaranteeing a fun vacation for them. Maybe Justin and Laura were staying on the same party yacht or something. Or sh-t, maybe they're dating. Or maybe Laura is his cover story because he's been secretly banging Emma Stone this whole time. I truly do not know. What I do know is that after seven years of wearing JORTS on the beach with Jennifer Aniston, Justin has finally managed to invest in a pair of actual swim trunks. I guess BEACH JORTS are as dead as JustJen's love.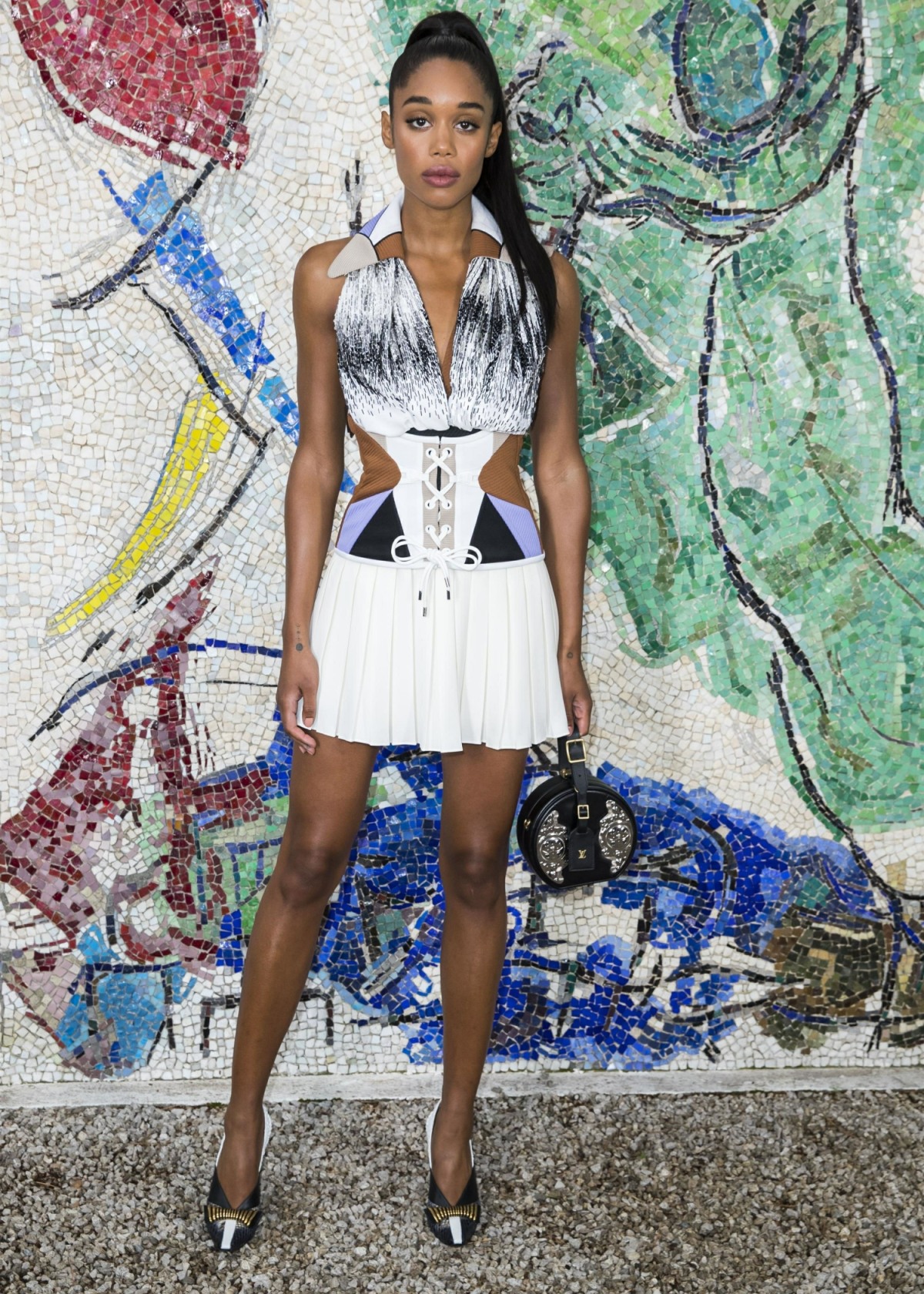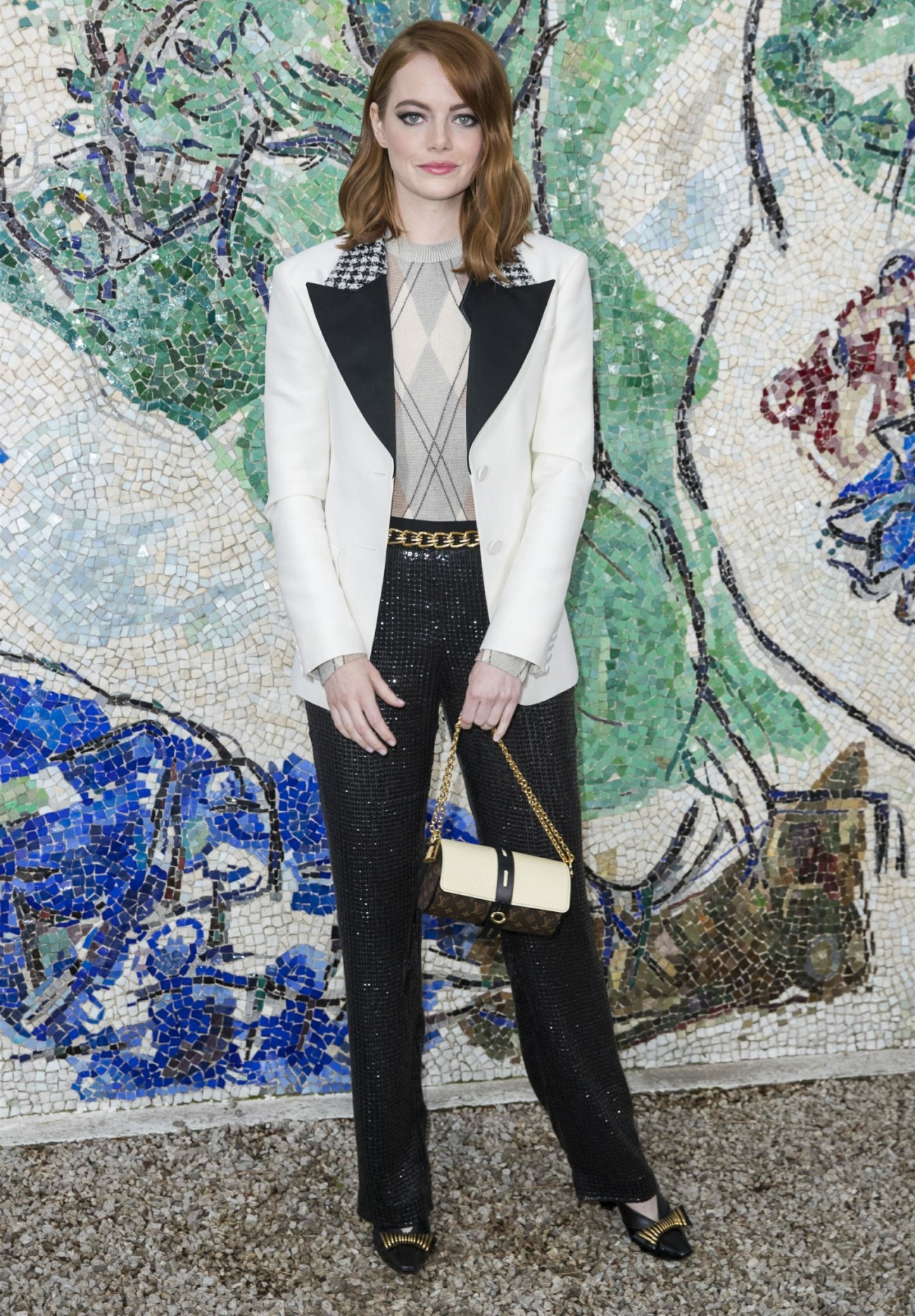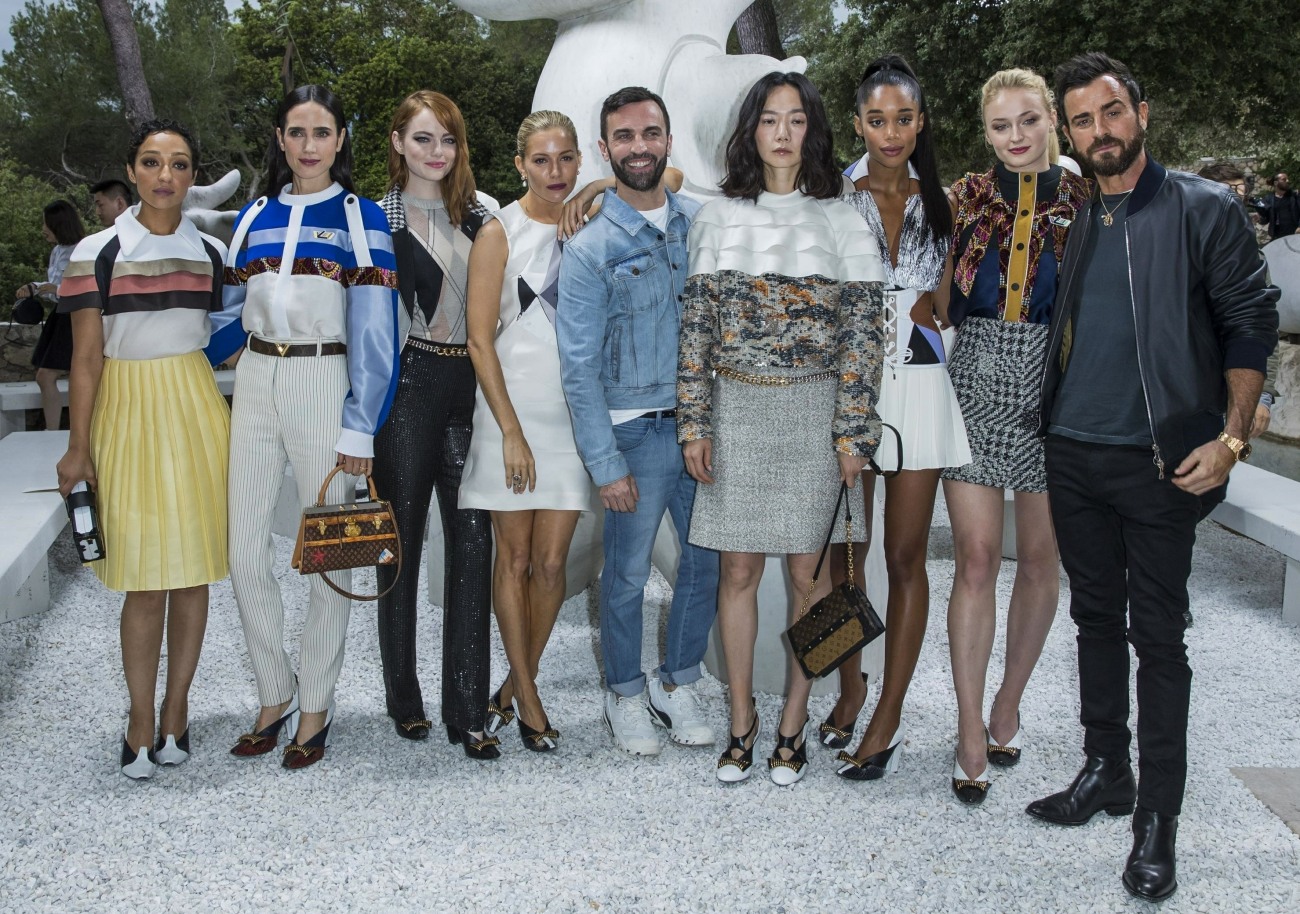 Photos courtesy of Backgrid.