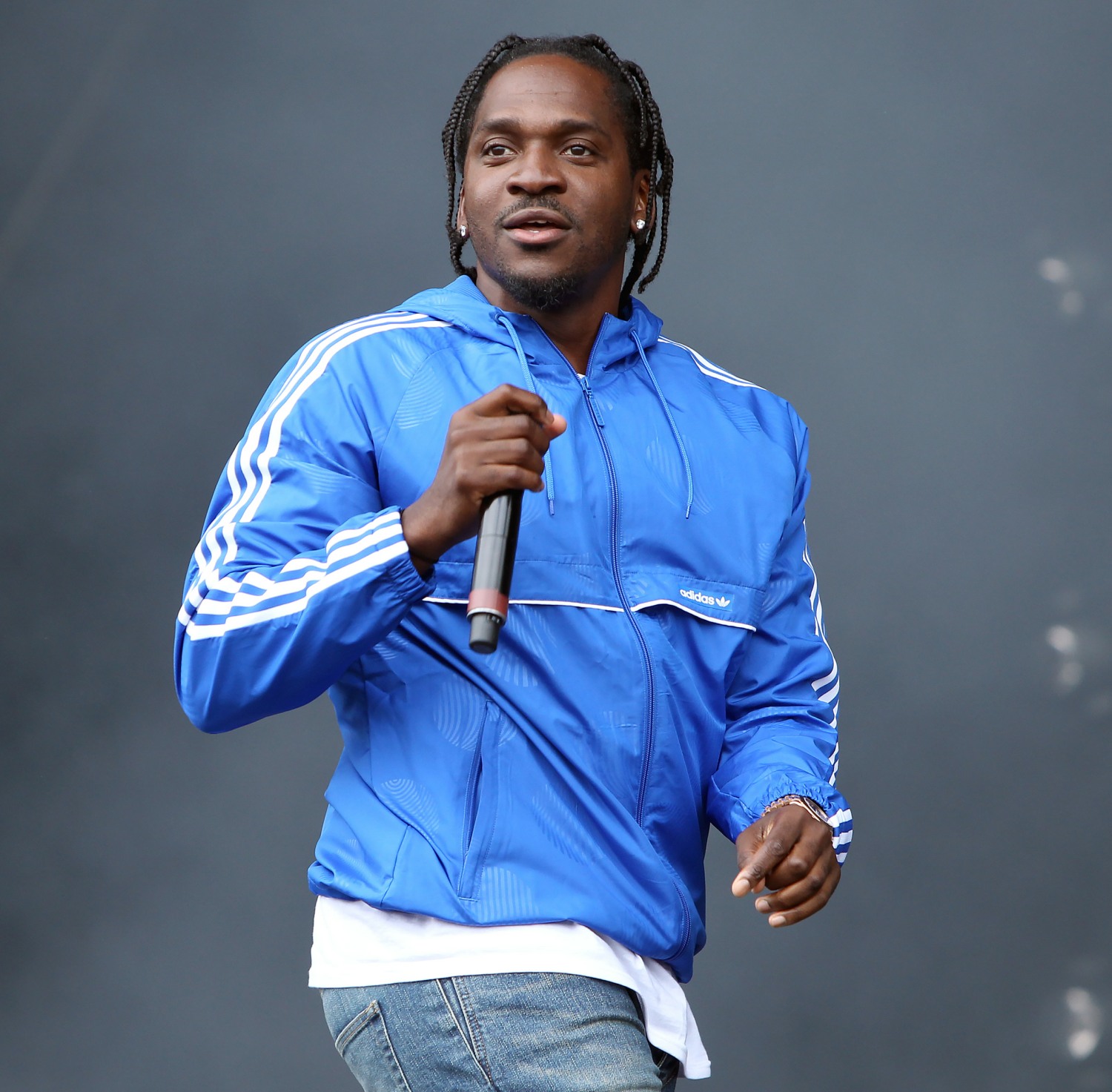 Of all the things to happen this week, I honestly wasn't expecting a massive diss-track beef between Pusha T and Drake. Pusha T (with help from Kanye West) was about to drop a new album (Daytona), and that album involved some disses of Drake on the song called "Infrared". Drake heard "Infrared" several days ago and WITHIN 24 HOURS, he released "Duppy Freestyle," a diss track against Pusha which many called brilliant, savage and amazingly petty. This is Drake's "Duppy Freestyle," NSFW for lyrics:
Drake – Duppy Freestyle(Pusha-T Diss). pic.twitter.com/x0FOBEoFz4

— Siseko (@SKay_SA) May 26, 2018
So Pusha T waited a few days. He went back to the studio. And then he went IN.
Pusha T went straight for Drake's jugular in a newly released diss track … taking shots at Drizzy's childhood, alleging he's got a secret son and releasing a photo of a young Drake with blackface. In the track, titled, "The Story of Adidon" — mixed over the beat for Jay-Z's "The Story of O.J." — Push raps, "You are hiding a child, let that boy come home, deadbeat motherf*****."

Pusha T drops Drake's alleged kid's name, saying, "Adonis is your son and he deserves more than an Adidas press run" and targets the baby mama, who he calls "Sophie" … "Love that baby, respect that girl. Forget she's a porn star, let her be your world."

Push touches on Drake's race too, saying, "Confused always felt you weren't black enough, afraid to grow it because your fro wasn't nap enough."

"The Story of Adidon" was dropped with artwork of a younger Drake with his face painted black … a photo which we're told was untouched.
I'm including the artwork below – did Drake really do minstrel-like blackface? Good God, this stuff is so… shady, petty, crazy and amazing. I'd heard about Drake's secret son too, but I didn't know what to believe. These rap beefs have gotten crazy-personal. Oh, and Pusha says he's just starting to peel back the layers, as in this is just the first layer. OH MY GOD.
This is the artwork and a clip of "The Story of Adidon," NSFW for lyrics.
PUSHA T goin for that bloooooood 🔥🔥🔥🔥 #PushaT #drake #adidon #thestoryofadidon pic.twitter.com/4yhKT19XJk

— Trey (@Maserati_Gotti_) May 30, 2018
Oh, and Drake posted this a few days ago, his attempt at being a gigantic bitch and saying that he's revived Pusha's career. Pusha was like, "yeah, no."
Photos courtesy of WENN, Instagram.