Last Friday, Paris Jackson attended the Dior Couture's spring/summer 2019 Cruise collection show in Chantilly, France. Paris, as we know, is working on a career as both and actress and a model so front row at a Dior show is good branding for her. But a few minutes into the show, Paris left to stand in the rain instead, which wasn't necessary because there was a rainstorm and the tent had an open top so everyone was in the rain. It was reported that Paris "stormed out," of the show but no one knew why. Now Paris is clarifying that not only did she "quietly" leave, her reasons were concerns for the horses performing:
to be clear, i did not "storm out" of the show. i quietly got up and walked out trying my hardest to not cause a scene, because i do not support animals being branded and whipped. not trying to become enemies in the fashion world in any way, but i will always be myself.

— Paris-Michael K. J. (@ParisJackson) May 29, 2018
The performance that took place alongside the runway was an charrería, a Mexican rodeo with women mounted on horseback who guide their horses to dance to traditional Mexican music. The team performing was the Rayenari team out of Phoenix who won the U.S. championship in 2014. Their performance took place alongside the runway and gave context to the Maria Grazia Chiuri's escaramuzas charra inspired cruise line being shown. The women used crops to direct their horses and it was that to which Paris objected.
A source also confirmed to PEOPLE on Tuesday that Paris "quietly" left the event because she had concerns about how the horses were treated during the label's highly produced show, meant to showcase a women's rodeo.

"She was uncomfortable with how the horses were being handled (the whipping sound was loud) so she quietly slipped out," the source said, referring to the female rodeo riders who performed on horses during the show.

"The ladies performing with the horses were riding side-saddle so they had to use a crop to get the horses to go straight and it was pouring rain with no tent. Paris meant no disrespect to the brand. She loved the collection and had a wonderful time in Paris with Dior," the source added.
I don't know who this source is that confirmed Paris left quietly because many, many outlets are reporting it was not a quiet departure. I'm slightly torn on this. Ultimately, if Paris objected to the use of crops then she had every right to excuse herself. But she was sitting front row in a major show and obviously her exit made many ripples. It wasn't the smartest move for an up-and-comer but if she was truly offended, then I applaud her risking her next invitation for what she thought was right.
I wasn't there so I can't comment on how loud the crops were. It was raining in an open venue, maybe things were amplified. The event is being praised not only for the artistry of the performance but its feminist message as well. Again, I wasn't there, but I have seen the Escaramuzas perform and I never felt the animals were at risk and since it was a championship team performing, I imagine every precaution was taken to ensure the safety of the horses. I think Paris objected to what she thought was happening and not what was actually happening, which is unfortunate because it sounds like she missed a truly beautiful production.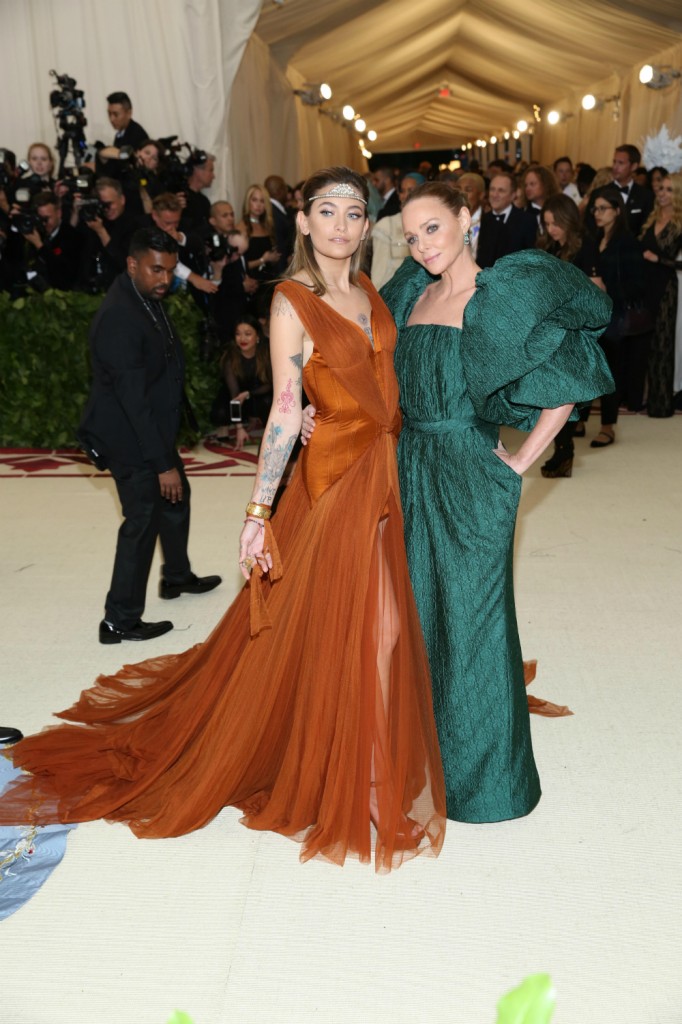 Photo credit: WENN Photos, Getty Images and Twitter