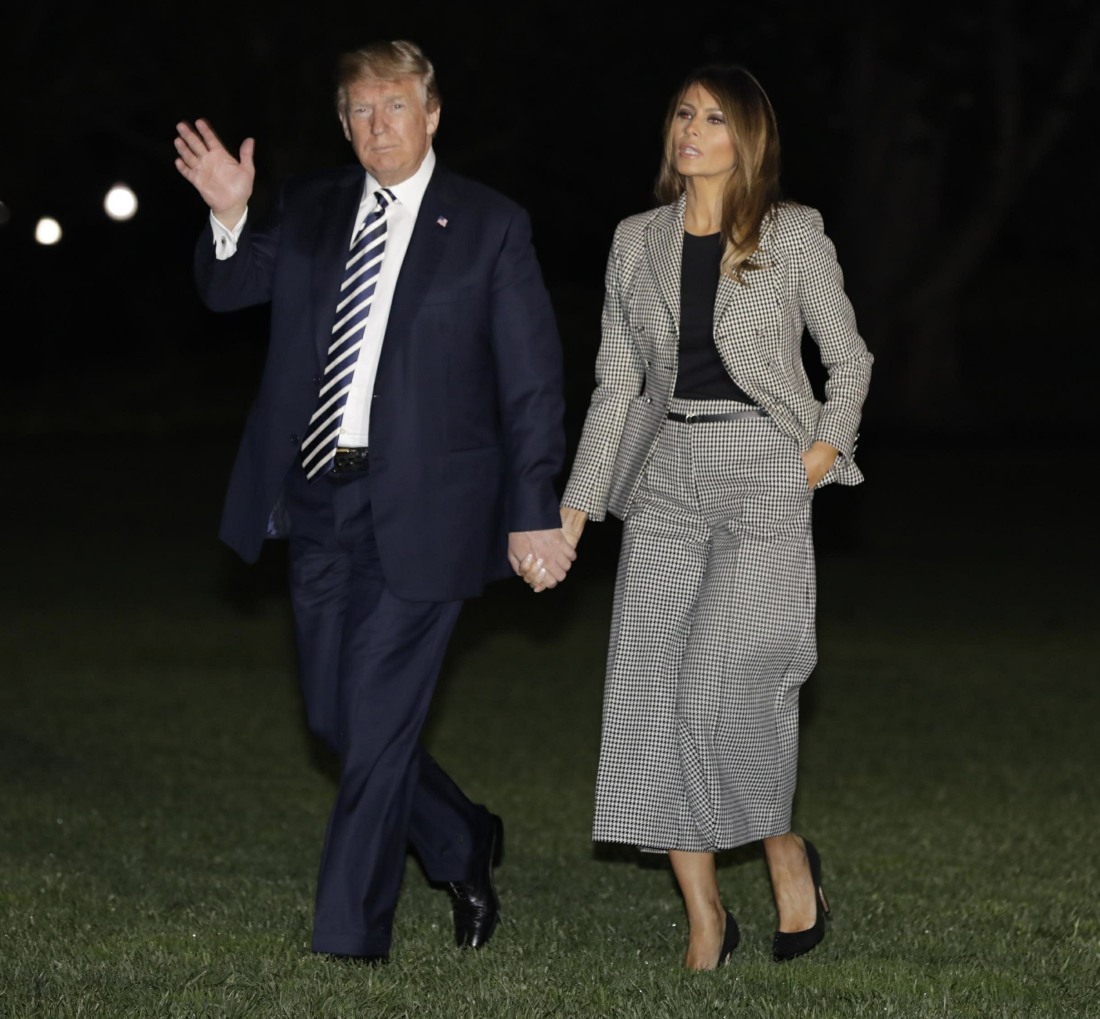 Just sit for a moment and ponder this… what if Michelle Obama had flat-out refused to move to Washington after her husband won the presidency? What if she demanded to stay in Chicago through the end of the school year, which would have cost the taxpayers millions of dollars? Then imagine that when Michelle Obama did arrive at the White House, she barely did anything. She would take months to come up with some vague initiatives, and then she'd totally phone it in. Imagine that Michelle checked into the hospital and her husband didn't visit her for hours, and that she ended up staying there for six days. Then imagine that she could just *disappear* for 20 DAYS. 20 days without being seen in public, without having any events, without even accompanying her husband to a weekend retreat.
It's easy to imagine the Fox News meltdown, right? It's easy to imagine the conspiracies and outrage and comments from various Republicans about the First Lady and her priorities. There would have been some kind of countdown clock. There would be op-eds. But since it was Melania Trump who did all of these things, I guess no one is going to say anything. Melania was last seen in public on May 10th. Wednesday marked the 20th day that NO ONE has seen Melania at all. Some believe she's already left her husband and gone back to New York. Some believe that Bigly had Melania replaced with a fem-bot he calls Melanie. But according to Melania's official Twitter account, there's no reason to be alarmed:
I see the media is working overtime speculating where I am & what I'm doing. Rest assured, I'm here at the @WhiteHouse w my family, feeling great, & working hard on behalf of children & the American people!

— Melania Trump (@FLOTUS) May 30, 2018
"Working hard on behalf of children & the American people!" WHERE? In the closet of Trump Tower, hiding from the Secret Service agents who were sent to collect her and bring her back to the White House? THIS IS INSANE. Of course Mel didn't write that tweet. But obviously, Bigly's staff didn't write it either – the Bigly staff wouldn't have been able to resist using "fake news" instead of "media." This was written and tweeted by Melania's staff, obviously. But why? And where the f–k is she??
These are the last photos we have of poor Mel, from May 10th. She was last seen in houndstooth gauchos, applying antibacterial soap to her right hand to get off the orange stain.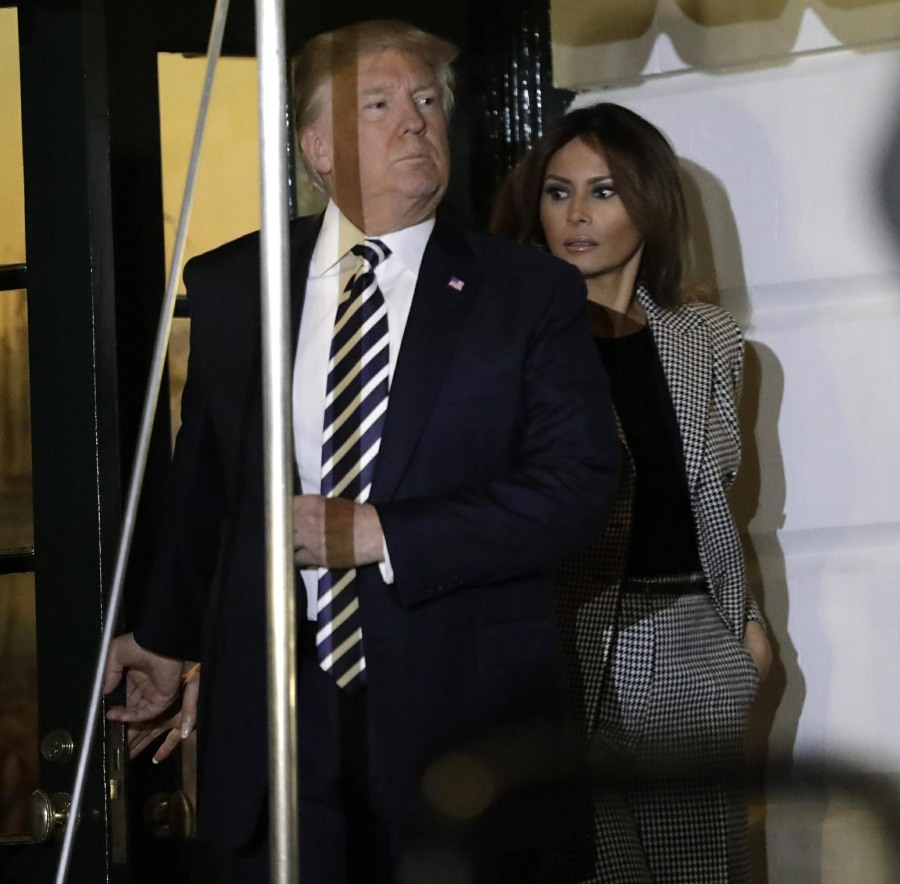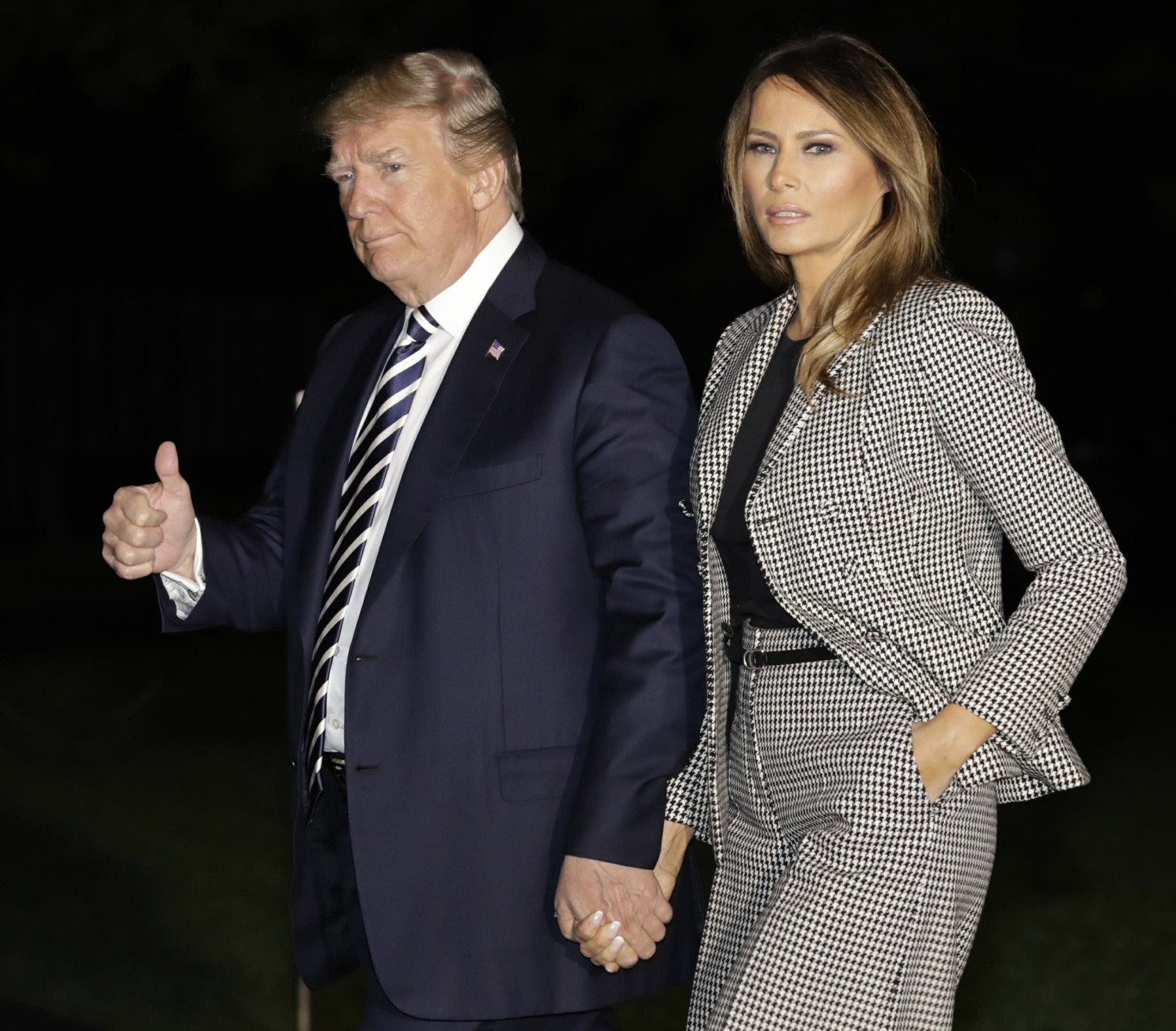 Photos courtesy of Backgrid.