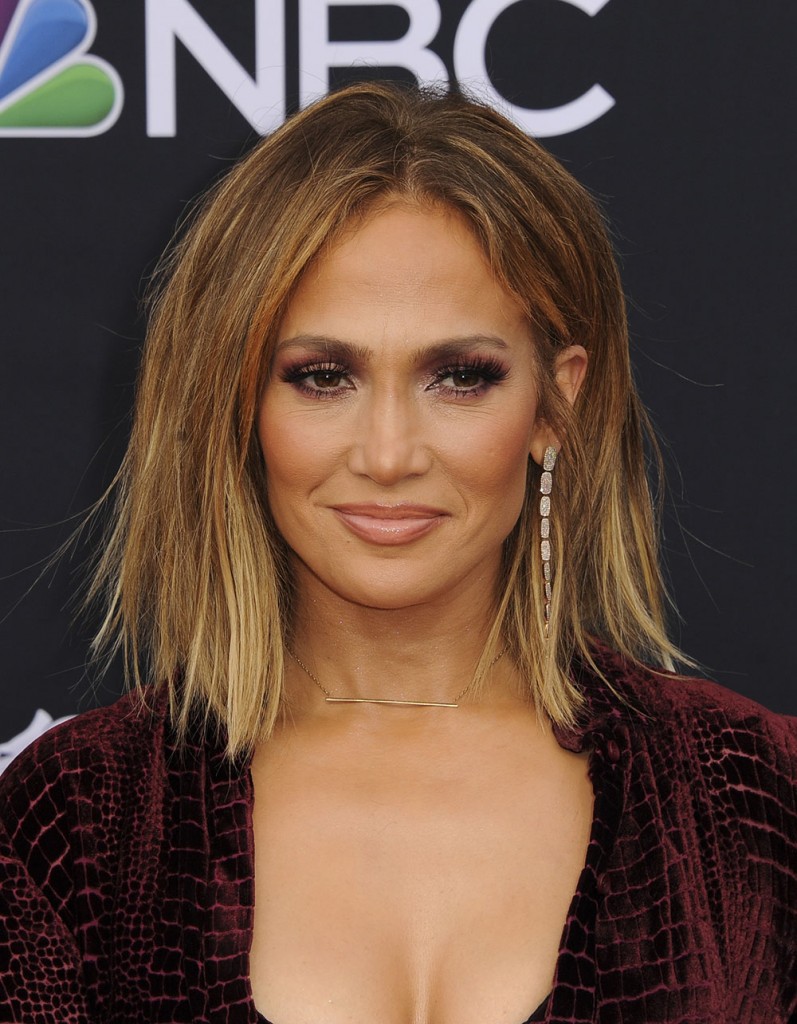 When I get up in the morning, feeling every last joint creak and wondering where these extra ten pounds came from, I don't want to remember that Jennifer Lopez and I are the same age. The actress/singer/businesswoman turns 49 on July 24, and not only does she not seem to age, she also shows no signs of slowing down.
Jennifer is currently a judge on the second season of World of Dance, which debuted on Wednesday (to a 25% drop in ratings). She's also performing in her Las Vegas show, "All I Have," with dates scheduled throughout the summer. In an upcoming interview with emmy magazine, Jennifer says she's okay with the fact that she's still so active. She joked, "Listen, at some point, I'm going to age. They'll say, She looks old! But, right now, I'm holding it together." And doing a very good job of it. Here's more from the interview:
Jennifer's beau, Alex Rodriguez, can't always keep up:
"The other day, Alex was across the lawn, and I brought him something, and then I ran away. And he said, 'You run like you're 25 years old.' I haven't stopped that pace, so I'm still at that pace, I guess. When things start aching more, it'll be different."

She knows when to turn it on:
"I'm good at the showgirl stuff. I'm good at being onstage, doing a photo shoot, the stuff I need to be good at for my job. And I enjoy it. I know how to work it and make it work. But I don't need to be the center of attention. I'd rather not talk to people at a party. I'm not that person."

How she's able to take on her busy days:
"I just take it day by day, because it's so much stuff, and I try not to worry about too much. When I leave here. I'll go home, have a nice dinner, then I'll go to my bedroom, have a nice bath. I'll have a chocolate cookie with milk, I'll watch TV. And then I'm like, okay, tomorrow is full out."
[From emmy magazine via PEOPLE]
She looks great, and I know she works hard for it. She recently told InStyle that working out daily keeps her strong and happy. She also shared her own, free, anti-aging advice with Harper's Bazaar, stressing that "Affirmations are so important." Her affirmation? "I am youthful and timeless." She added, "I tell myself that every day, a few times a day. It sounds like clichéd bulls**t, but it's not: Age is all in your mind. Look at Jane Fonda." She's 100% correct there.
The video for her latest single, "Dinero," featuring DJ Kahled and Cardi B (and apparently brought to you by Jersey Mike's Subs… huh?) dropped last Thursday. It's a tasty little jam, and I'm sure we'll all be dancing to it in Zumba class in a few weeks. Jennifer looks amazing in the video. Fun fact: I wear the same thing when I cook out; and my ostrich walking ensemble is very similar to Jen's in this clip. Just saying.
I know she can be a bit extra at times, but I really like Jennifer. And for any of you who miss her on the small screen drama Shades of Blue, watch Jennifer deliver the most dramatic reading of the Sir Mix-A-Lot classic "Baby Got Back" I've ever seen. Her attitude and sense of humor make me like her and her ageless beauty makes me a bit jealous, but I'm not ashamed to say I'm a fan.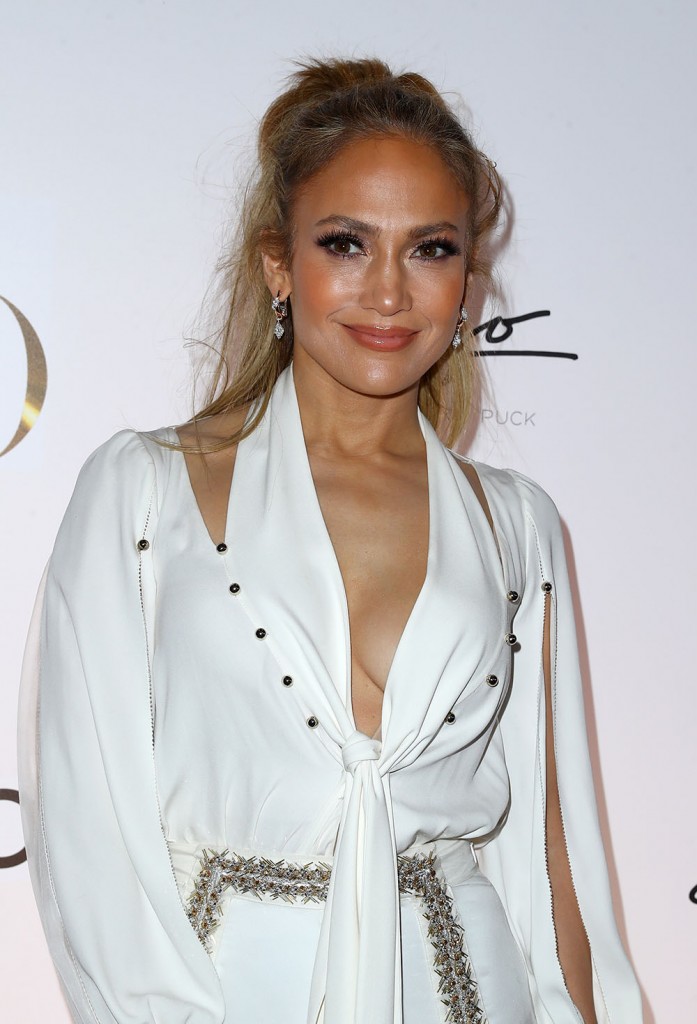 Photos: Getty Images, WENN.com