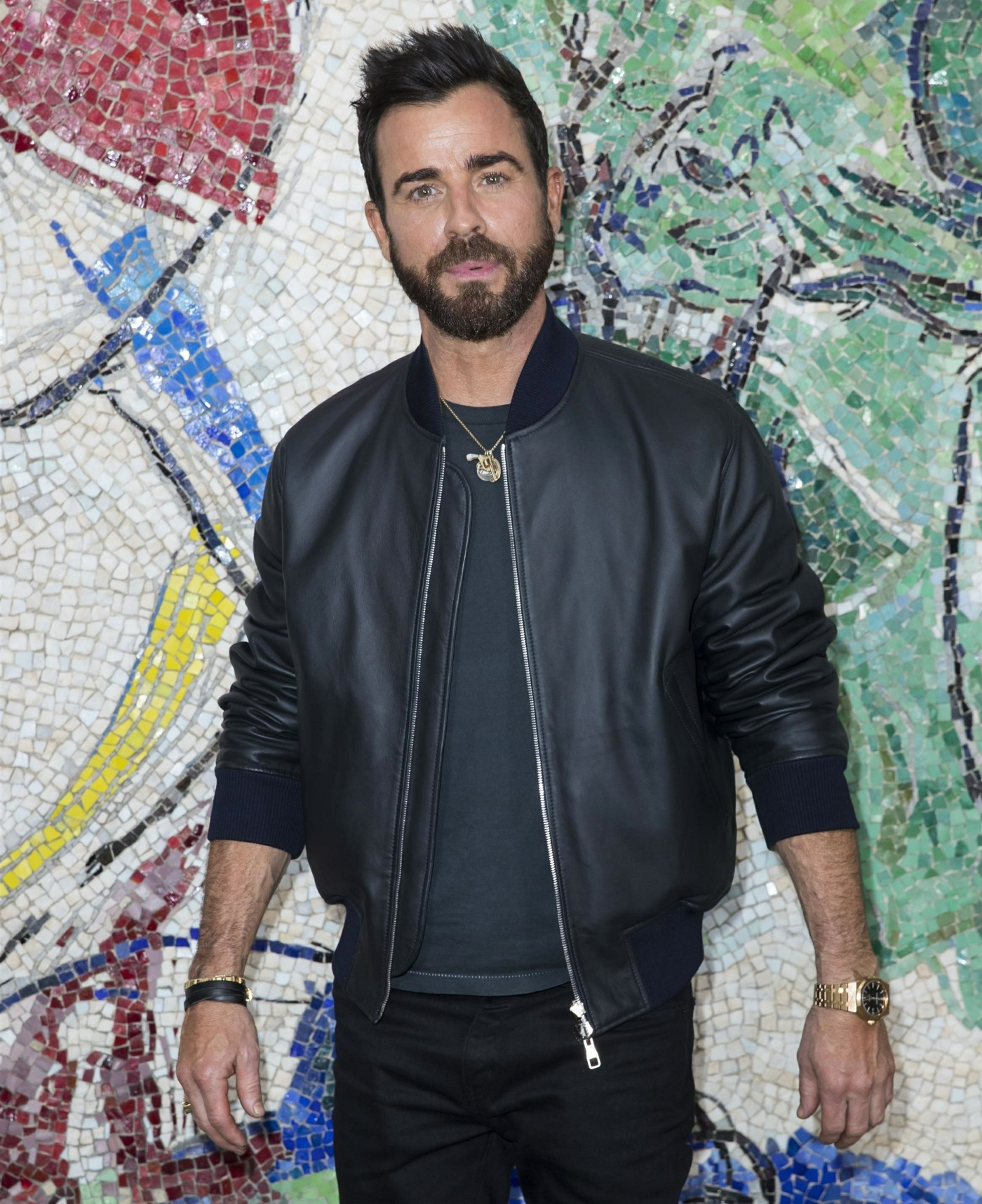 Whatever, y'all. I still believe that Emma Stone and Justin Theroux are together. I still believe that they've been happening for months now, and we are in the midst of a very strange relationship rollout. Emma has always done the more "what you see is what you get" thing for her relationships – when she dated Andrew Garfield (on and off), they would get pap'd together sometimes, but it was usually pretty low-key. They weren't hiding, but they weren't posing either. This Justin-Emma thing feels the same way – they're just being seen at the same events, week after week, going on "group vacations" in the French Riviera and attending Met Gala parties together and working together and calling each other "BFFs." Emma even tried out one line to WWD: "He's like my brother. It's really fun." Sure.
Still, I guess Emma and Justin were worried that those beach-bungalow photos got out too soon, because E! News has a source who insists up and down that Emma and Justin are not happening.
More than three months since Justin Theroux and his ex Jennifer Aniston announced their separation, Theroux is getting into the swing of his new life as a single man. Theroux was recently spotted having some fun in the sun with famous pal Emma Stone. The two stars were photographed on Tuesday together as they hung out in the south of France at Hotel du Cap-Eden Rock with Sienna Miller, Laura Harrier and journalist Derek Blasberg.

According to a source, Stone and Theroux had a big lunch with their friends and hung out together in a cliffside cabana, where they admired the view, took photos and just sat and chatted. "They laughed all afternoon long," the insider described. On Monday, the two separately attended the Louis Vuitton Cruise fashion show and lunch with Louis Vuitton ambassadors and other attendees, a second source told E! News. While the Maniac co-stars have been seen together several times in recent weeks, don't get it twisted—they're simply buds. As the second source noted, "Their friends and colleagues were with them during the day [on Monday] and they are just friends."

But, maybe Stone can introduce Theroux to one of her single gal pals. As the first source told E! News, the actor is "casually dating" and is looking forward to where the summer takes him.

"Justin is hanging out and having the time of his life. He's casually dating, but it's nothing more," the insider explained. "He's in a great place and very happy. He's enjoying being social and meeting people from all walks of life. He is excited about doing new things and traveling. He's looking forward to a great summer of fun and just seeing where it leads. He is letting loose for the first time in several years. He doesn't have anyone else to be responsible for or to report back to and he's taking advantage of that and having fun. Justin seems single and very much moved on from his marriage. He seems to really be enjoying himself.
After I read this, I sat here and thought too long about who spoke to E! News and why. Soon after Justin got with Jennifer Aniston, he switched over to her agency, CAA. From what I can see, he's still with CAA, under their protection, so to speak. I wonder if that's one of the reasons why we haven't seen the "poor Jen, Mean Terrible Uncool Justin left her for a younger woman!" narrative this time around. And I wonder if CAA, Justin and Jennifer are being super-careful about how things get rolled out. Anyway… I still believe Emma and Justin are happening. And it's gross and edgy. ¯\_(ツ)_/¯
Justin was rumored to have been "pursuing" Emma since March: https://t.co/umaVStnA33

— POPSUGAR (@POPSUGAR) May 30, 2018
Photos courtesy of Getty, Backgrid.