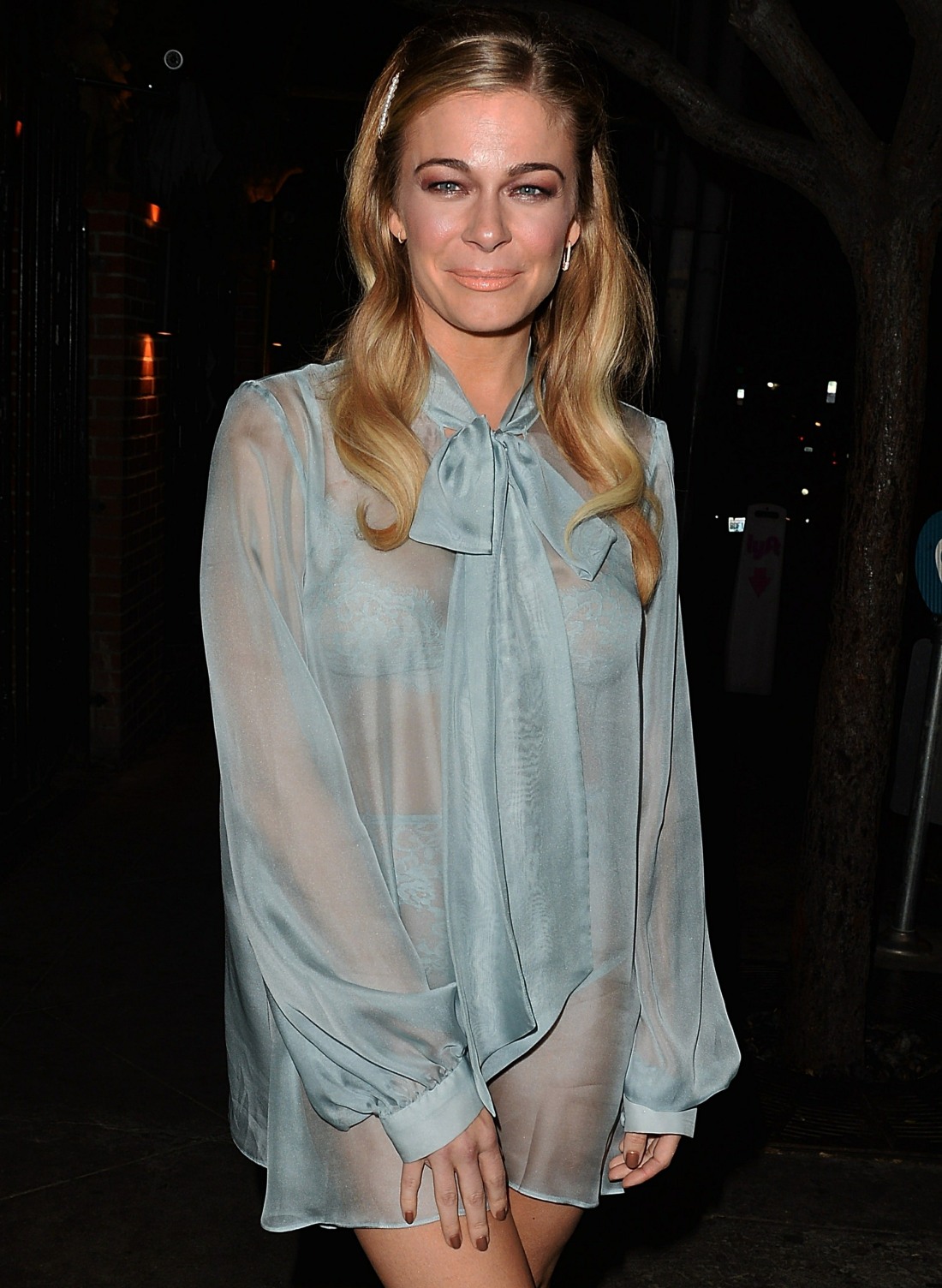 LeAnn Rimes performed at The Abbey in West Hollywood last night, and she happily posed for photos outside the venue, which you can see here. CB actually alerted me to these pics because LeAnn's makeup is such a tragedy. I tend to believe that "stage makeup" usually looks heavy-handed and clownish in candid photos, and maybe LeAnn's makeup looked better on stage. But I don't see how – it's the combination of too-dark eye makeup and nude lips. It makes her look rather ghoulish, right? The makeup makes me understand why she tends to prefer a more natural look normally.
LeAnn also performed in what amounts to a see-through blouse. What is going on with her? She can go silent for months, not stirring up any controversy, and then suddenly she turns up at this venue in a breezy little blouse and no pants and suddenly I'm like "okay, there's something going on with her." This is what she tweeted a few days ago:
Tomorrow kicks off the beginning of some good times through the weekend! Music Surprises, My sweet stepson's bday, Da Beach 🏖 , @RayLaMontagne at the Greek, my man back home to LovE on… #lotstobethankfulfor #goodtimes
Hope you all have some joyous plans too! ❤️

— LeAnn Rimes Cibrian (@leannrimes) May 31, 2018
"…My man back home to LovE on…" Hm. Huh. I had to look it up – Eddie's new gig is a role on the show Take Two, where he plays a private investigator (I've seen the ads for it). Apparently, he's been filming the show in Vancouver… with Rachel Bilson, whom LeAnn has been Single-White-Female-ing for months. My guess is that the "back home to LovE on" means that he comes home to LA on the weekends? Oh, that's interesting. When Eddie is off, on location, I wonder what he's up to in his downtime. Maybe that's why LeAnn seems a tad "extra" in these photos.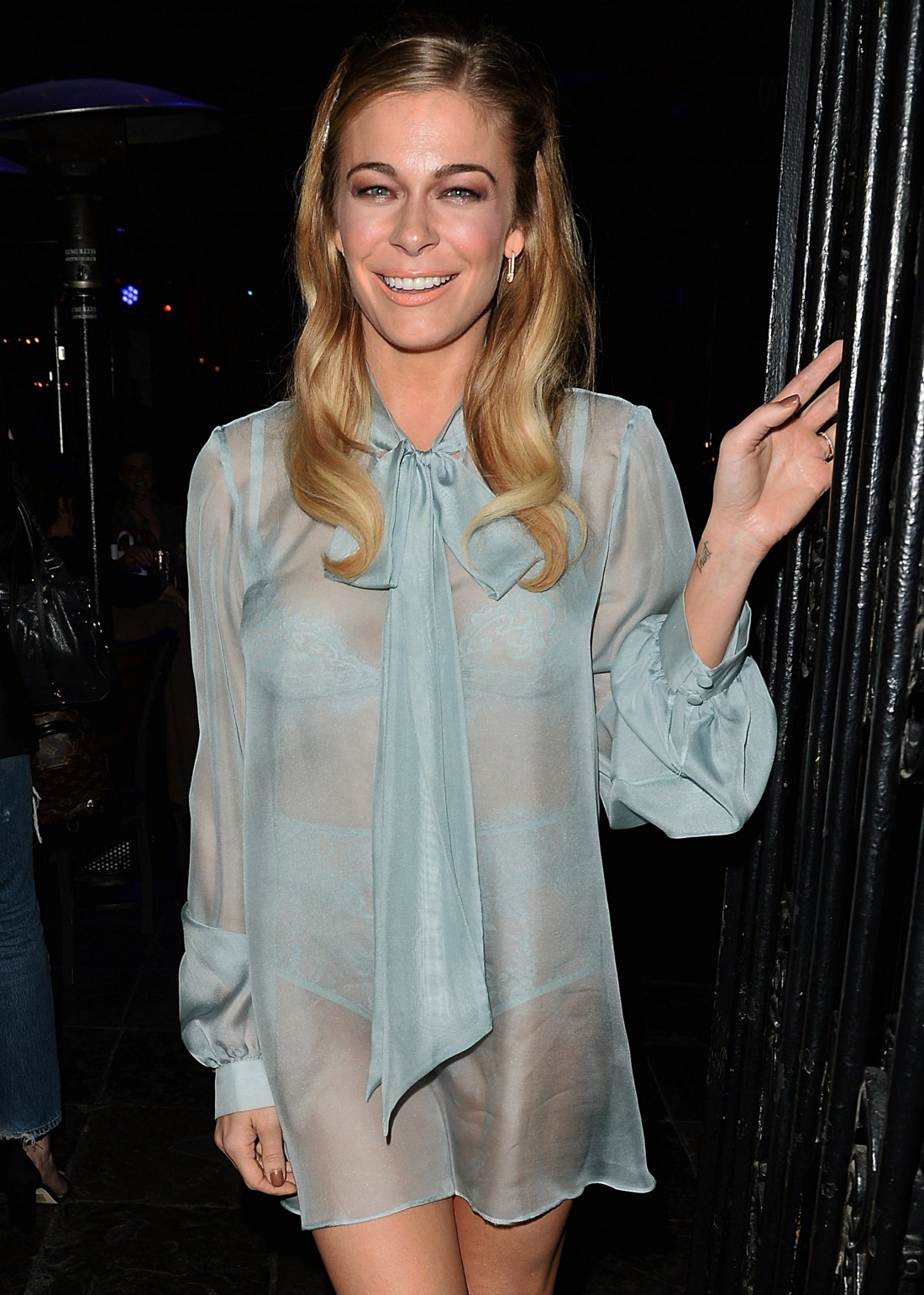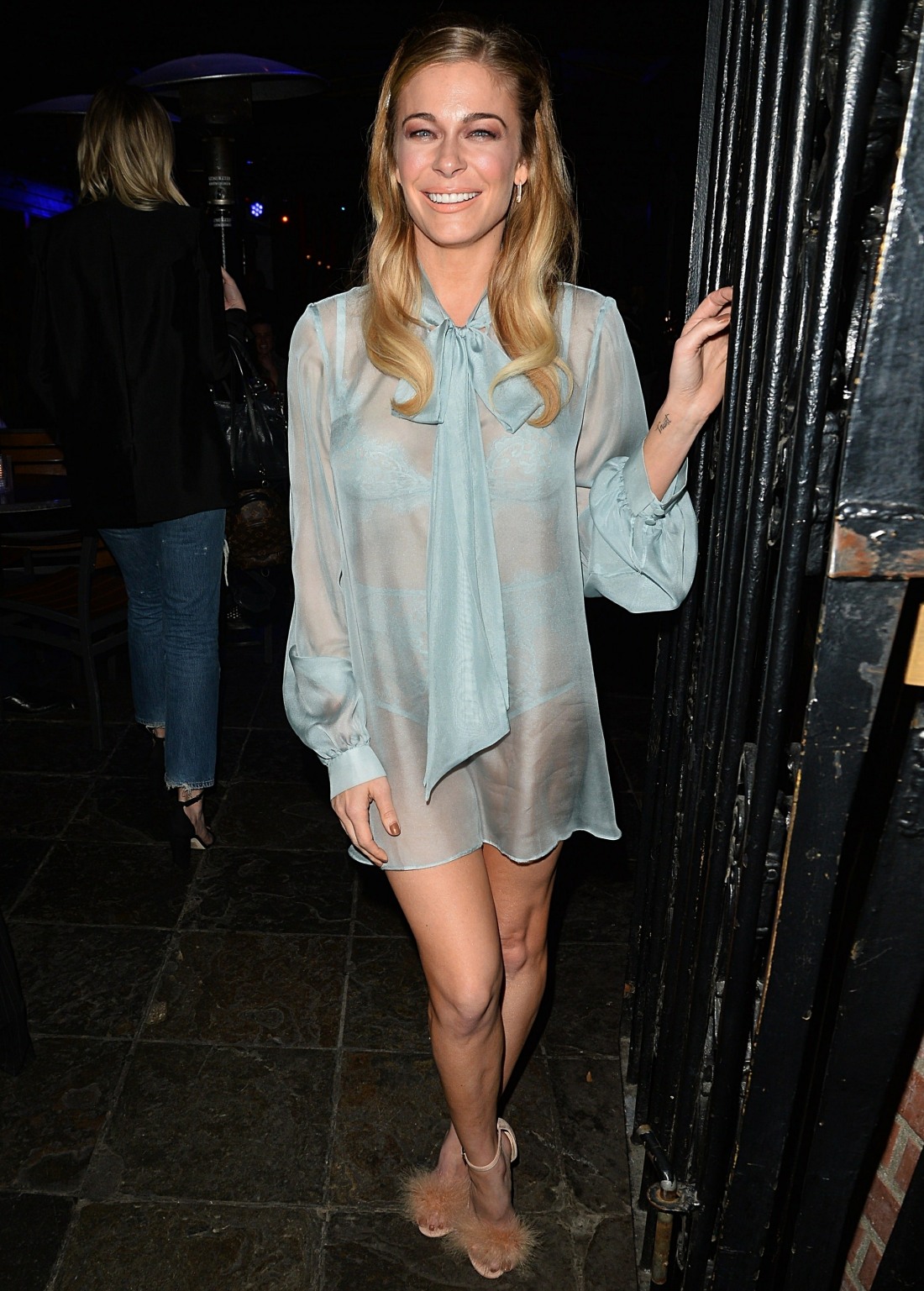 Photos courtesy of Backgrid.