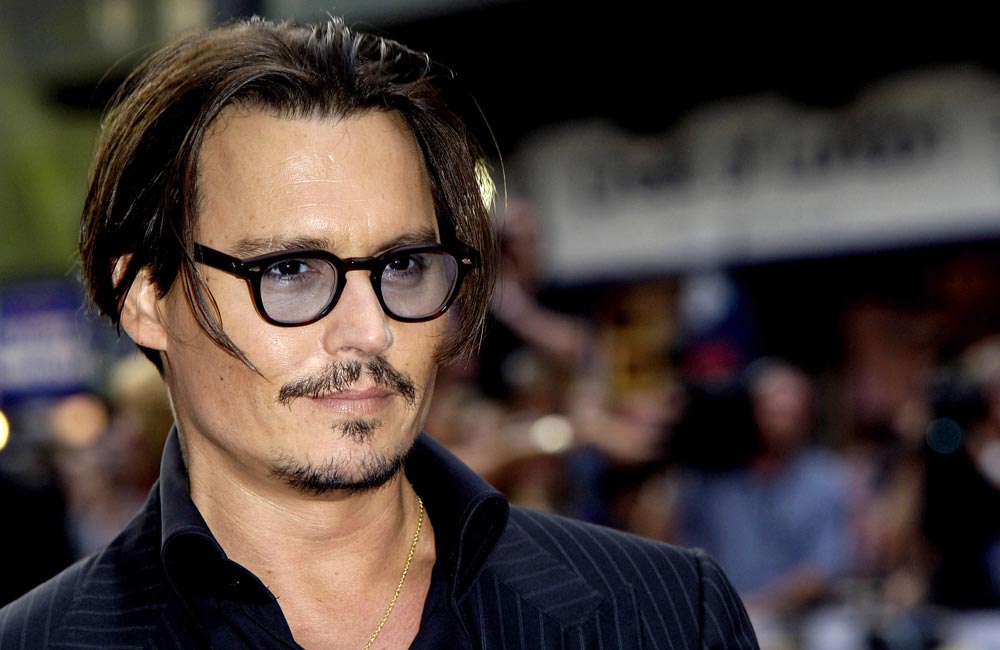 There are days when I really love my job. Today is shaping up considerably thanks to a delectable series of interview clips with Johnny Depp on MTV's Rough Cut. Interviewer Josh Horowitz is an easy-going guy who has the ability to put celebrities at ease and get them to open up. I remember seeing him interview Angelina Jolie last year and being impressed with how down to earth and friendly he was. (This interview was posted last week but I haven't seen it reported much and will take any excuse to talk about Depp.)
Josh opens the interview by joking about Johnny's extremely good looks, saying that he feels like a troll in comparison. He then asks Johnny if he's broken any laws like his character in Public Enemies, John Dillinger. Johnny explains that he hasn't broken any lately because he's a dad and he's "got a 10 year old and a seven year old."
Gave up smoking 2 and a half years ago
Josh asks "Have you given up smoking? I'm worried about your vices."
"The smoking is done… It's been almost two and a half years. It's amazing because I don't even think about it anymore."
Damn you, Johnny, you're just about perfect now.
Would "absolutely" do a cameo in the 21 Jump Street movie
Josh mentions that Jonah Hill is writing the big screen version of 21 Jump Street, the late 80s police drama in which Johnny got his start on television. MTV then plays a clip in which Jonah says he's written an awesome cameo for Johnny Depp and that he's been in touch with his agent. Johnny smiles, says he would "absolutely" do a cameo and that it would be "hilarious." You can tell he doesn't want to agree without reading the script first, though.
"If we find the right thing to do it could be very funny," Depp explains.
On his next projects
Josh shows Johnny a list of projects and asks him what he's working on, and he says he's working next year on the fourth Pirates film, and a Dark Shadows movie with Tim Burton. He's also going to play Tonto in The Lone Ranger but the lead has not been found yet. It looks like we can look forward to seeing Depp on the big screen for quite some time.
I'm so thrilled with the amount of photos and interviews we're seeing of Johnny Depp. There's not always much to say about him beyond the usual – he's gorgeous, he's gracious, he's confident while being genuinely shy, and it's just a dream to look at him. I'm not one to really gush over the celebrities, but Johnny is the remarkable exception.
You can see all the interviews on MTV's site.
Here are photos of Johnny at the London premiere of Public Enemies last night. Thanks to WENN.com and Fame Pictures.