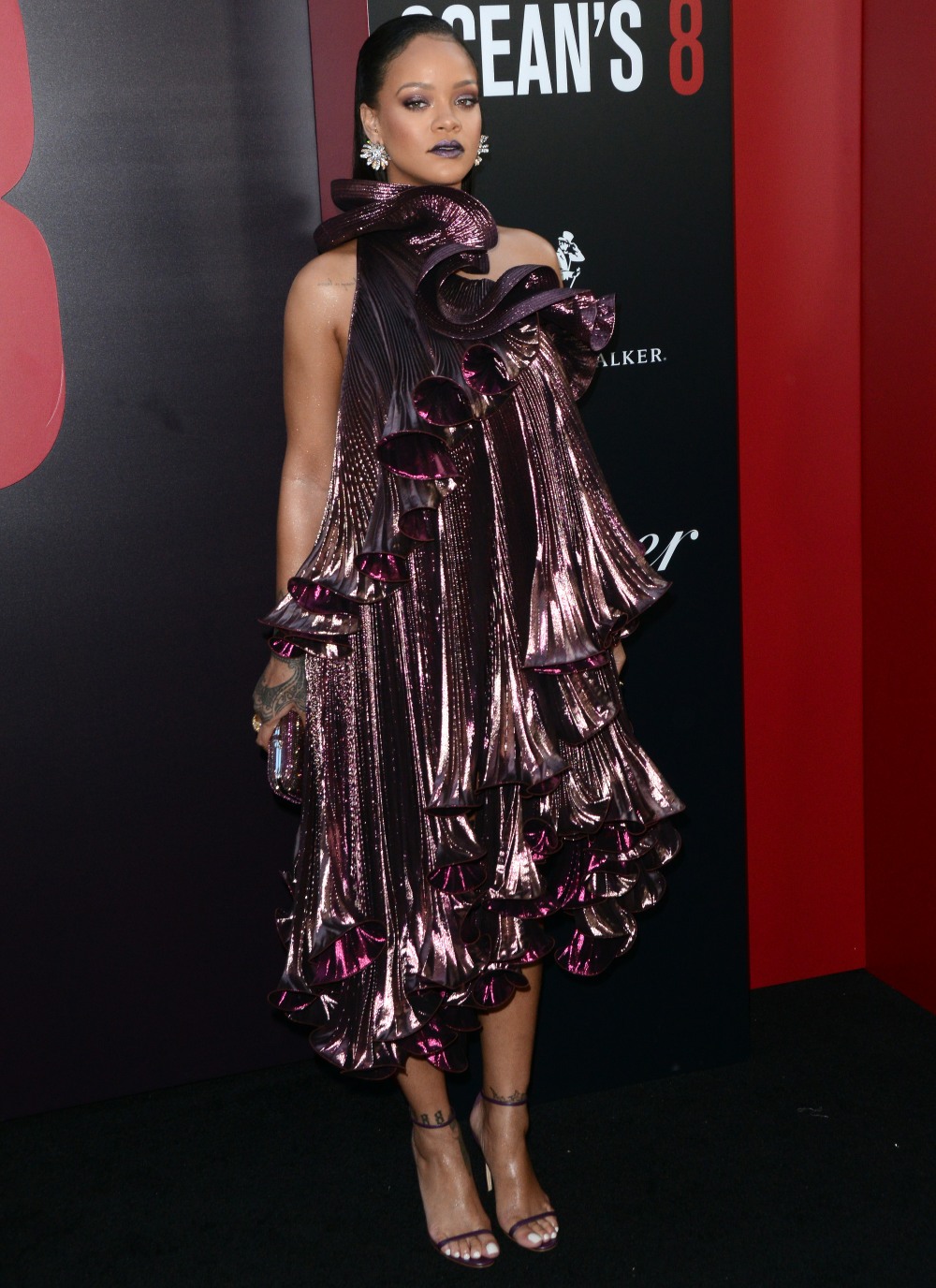 I'm splitting up the fashion photos from last night's New York premiere of Ocean's Eight. This is fashion post #1, starring the one and only Rihanna. The ladies of Ocean's Eight didn't coordinate their looks, which is a good thing and a bad thing. It's a good thing because they all have individual personalities and styles and of course they'll want to wear wildly different things. It's a bad thing because there were some big eye-sore clashes. But not with Rihanna! Rihanna looked amazing in this Givenchy dress. I tend to think that Rihanna prefers to wear looser dresses these days because she's gained some weight (and it looks good on her), but I feel like she hasn't learned that the extra fabric actually makes you look bigger too. Like, I think Rihanna looks gorgeous here, but she also looks like she's hiding a second-trimester baby bump.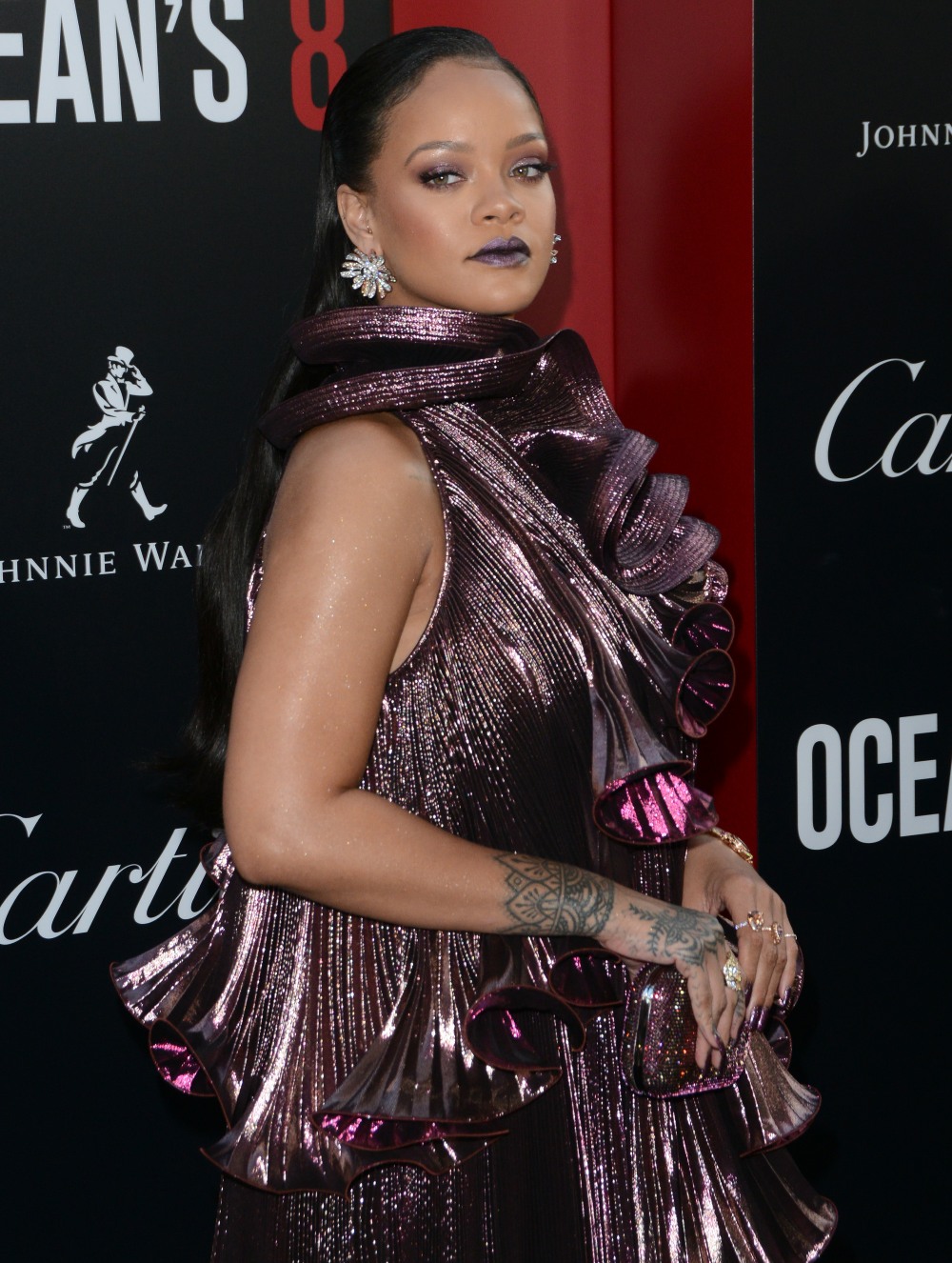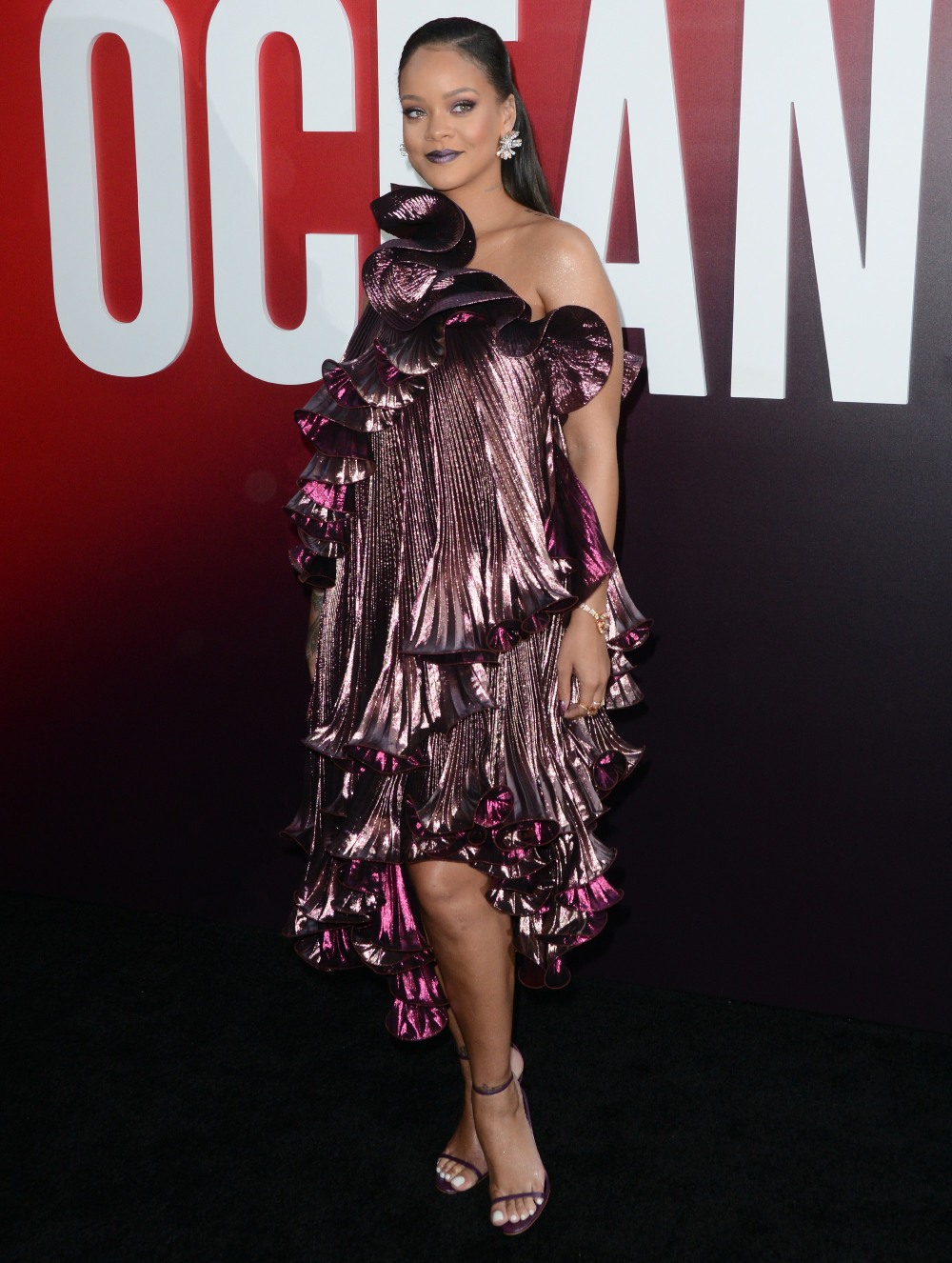 Cate Blanchett in Missoni. From the front view, I was like "OMG LA BLANCHETT IS BACK!" But then I saw the weird stripe down the leg and now I'm not 100% on this. I still think it's an amazing pantsuit, but I just would have preferred it without the stripe.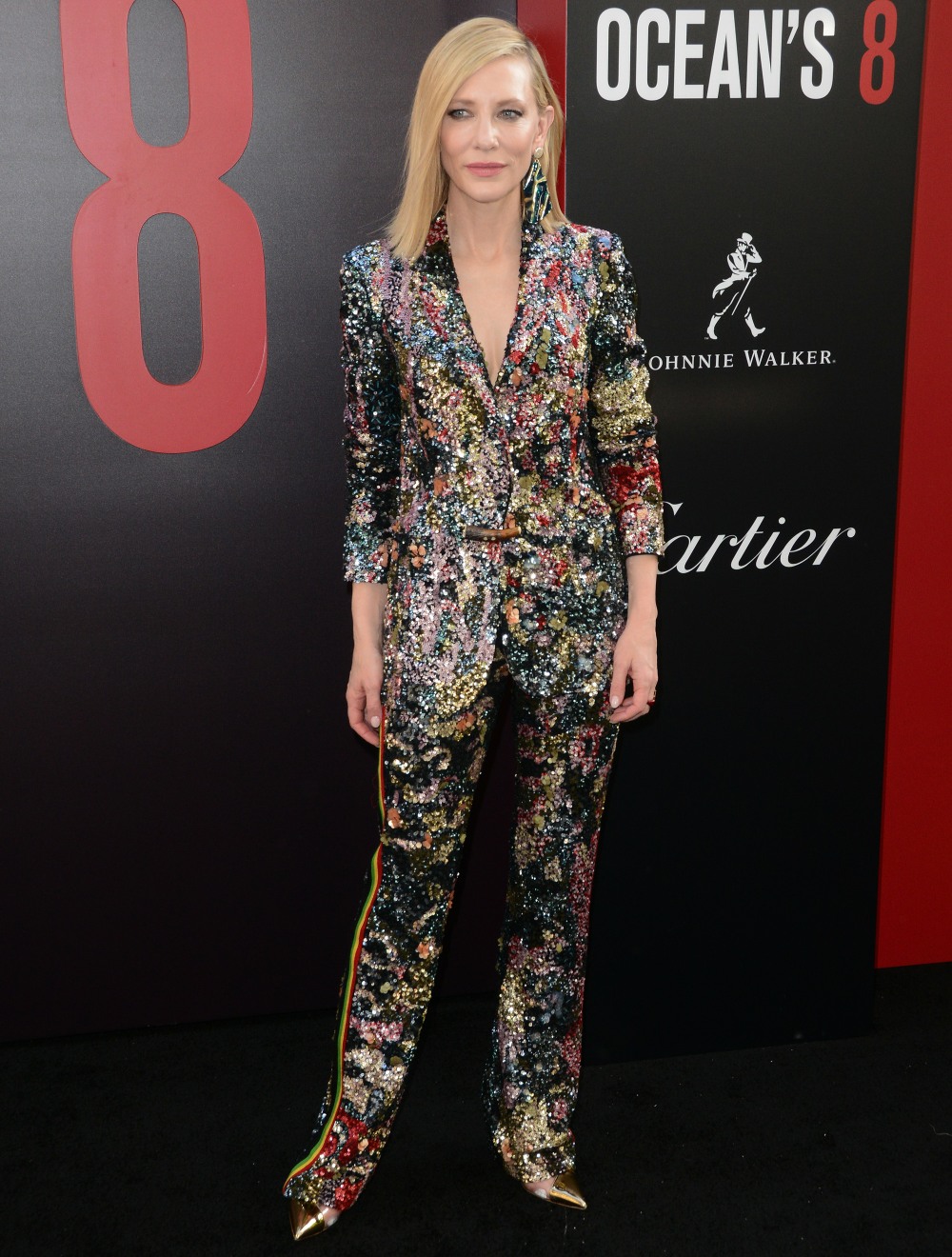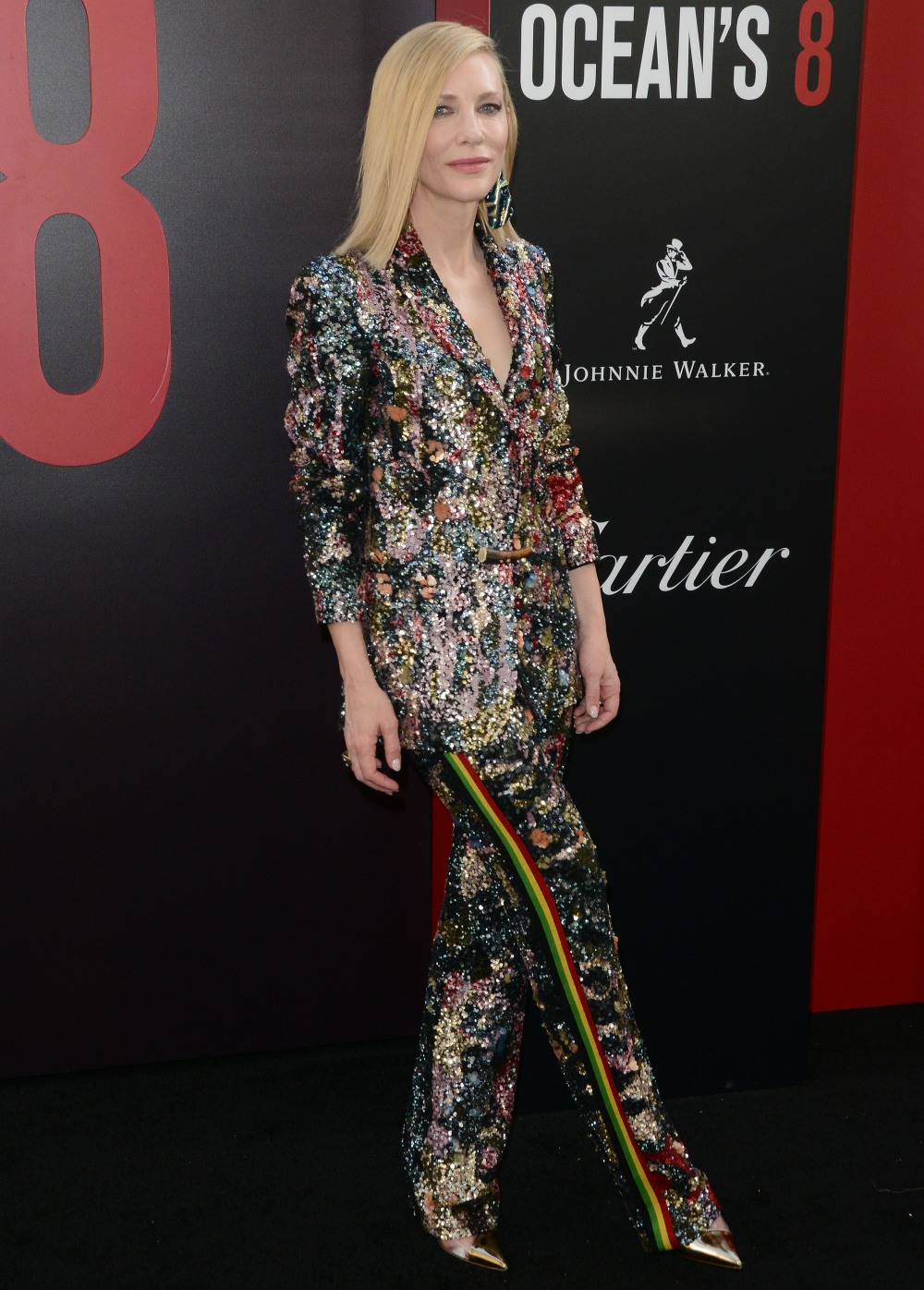 Sandra Bullock in Elie Saab Couture. I mean… I've never really considered Sandy to be a Fashion Girl. I don't think she really cares. And that's what this dress says to me – a sparkly beige nothingburger Elie Saab says "I'm only wearing this because I have to." Even the hair style is nothing special. Bless her. She probably wishes she was in sweatpants.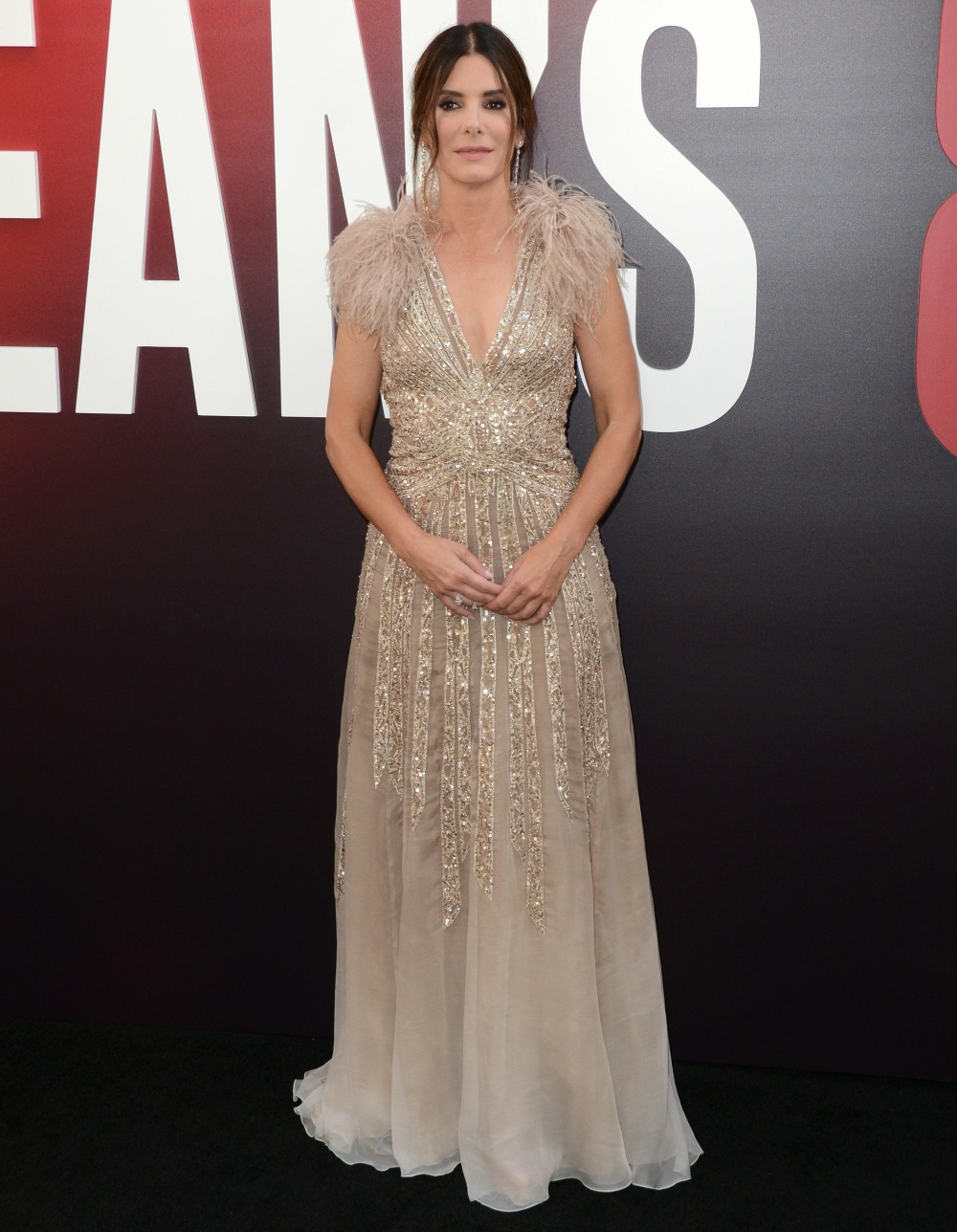 Sarah Paulson in neon Prada. Paulson was who I was talking about with the "clashes." This YIELD-sign feathered mess looked horrible on the carpet, and it looked bad next to everyone else's dresses. I think a lot of Paulson's style normally, but this was a miss.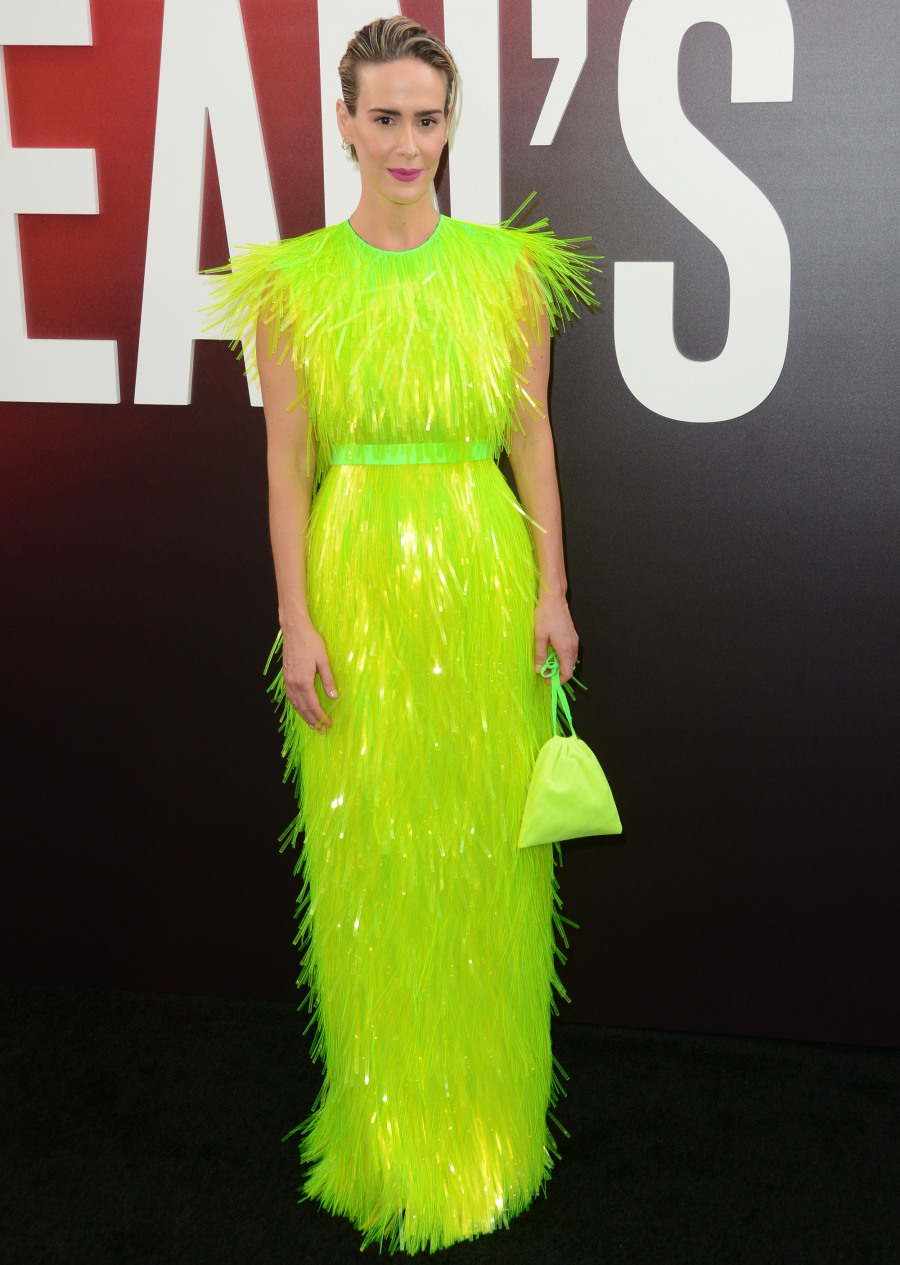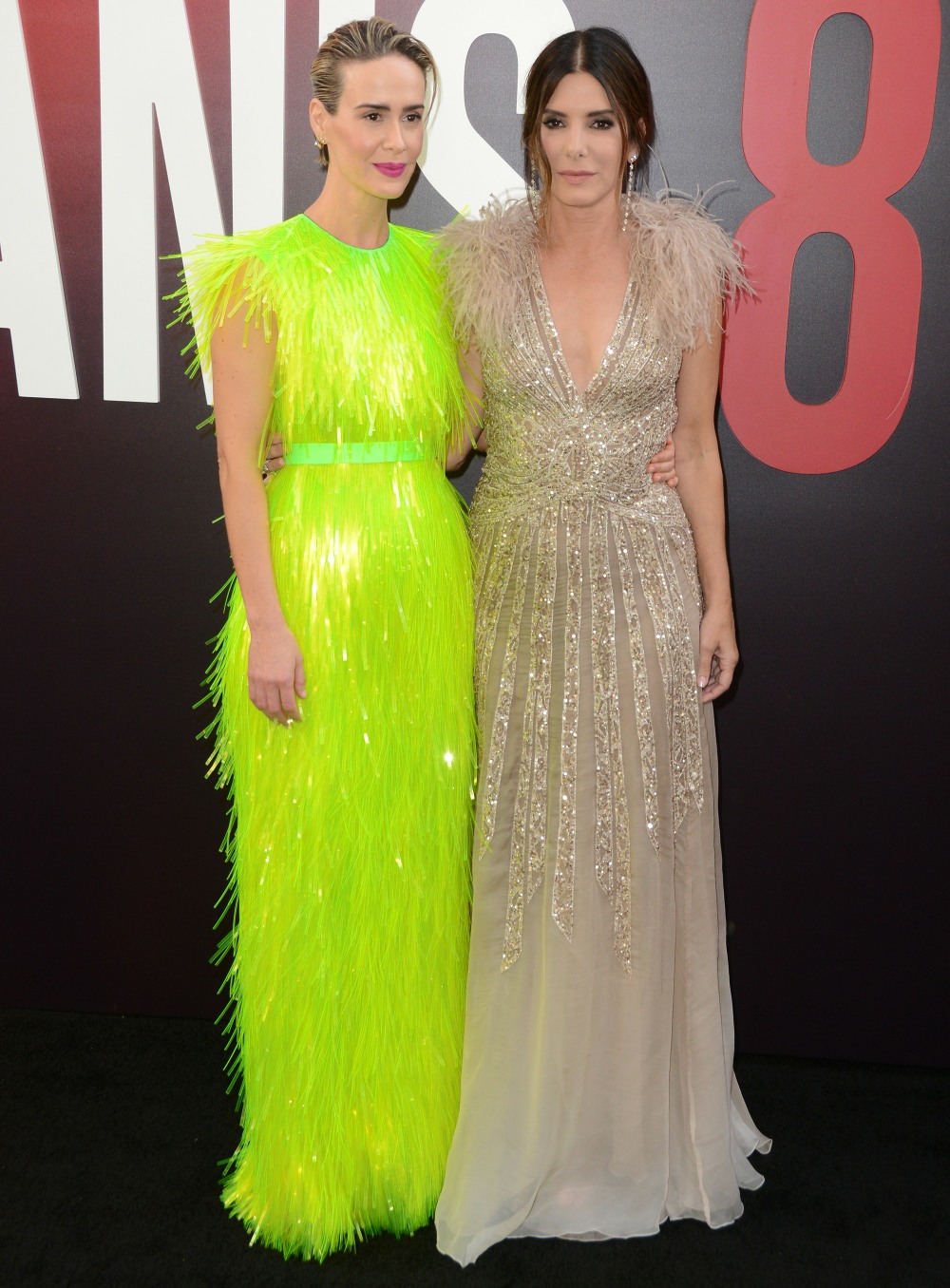 Photos courtesy of WENN.