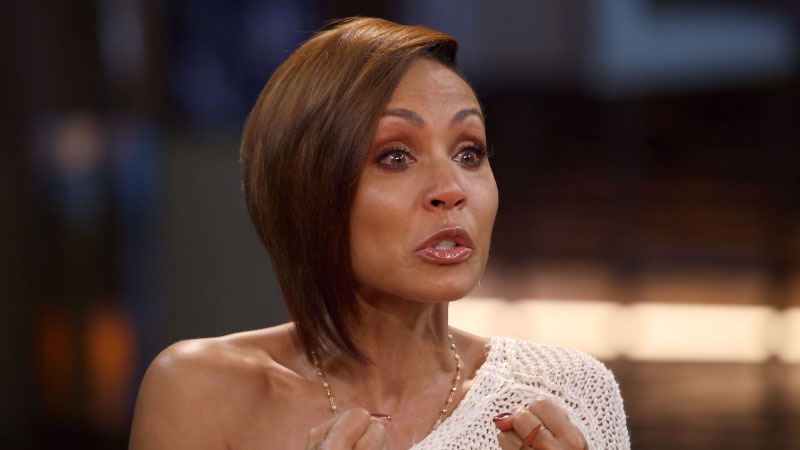 Jada Pinkett Smith has been getting a lot of press for her candid Facebook video series, Red Table Talks. She actually started this project, a kind of a therapy session with friends and family, back in 2011. At that time Jada and her mom, Adrienne Banfield-Jones, sat Jada's daughter Willow, then 11, down and told her that Adrienne was addicted to drugs when Jada was growing up. Willow also said that she didn't want to be famous, called it "so hard" and cried on camera. I wrote at the time that it was unfair to Willow to drop emotional bombshells on her and then air her reaction.
Do you remember, when Will was doing press for that terrible After Earth with Jaden, that he talked about his kids like they were little adults? It sounded like Jada and Will were using Scientology child-rearing methods (they started a private school using Scientology teaching methods too) in that they weren't giving their kids much supervision. That changed a few years later and Will expressed regret at being so lax at parenting.
On the most recent Red Table Talks, Jada, her mom Adrienne, Willow, 17, and Jaden, 19, talked about Willow and Jaden's unconventional childhood and lack of structure (my words). Jada revealed that Jaden wanted to be emancipated at 15. That would have been in 2013, when After Earth came out and Will was saying things like "Our concept is, as young as possible, give them as much control over their lives as possible." In late 2013, Jaden was tweeting meme-ready quotes about school brainwashing children and newborn babies being "The Most Intelligent Beings On Planet Earth." So it's not surprising to hear this. Here's some of what Jada, her mom and Willow and Jaden said and you can watch the video here:
Jada's mom, Adrienne, on Will and Jada's parenting style
We didn't give kids a whole lot of choice. I felt like you guys had too much say over your own lives. She treated you like adults and I just felt like 'he's eight.' He's going to tell me what time he's going to bed? Their idea of parenting was so different.

Willow: It worked, we alive.

Jada: I don't want to make decisions for you. I want to prepare you as much as possible and give you as much control over your life as quickly as I can… Every child need something different.

On Jaden asking to be emancipated at 15
Jada: At 15 years old Jaden, this was probably one of the most heartbreaking moments in my life, you got to a point where you told me straight up. 'You were like mom, I have to leave here to live my life.'

Jaden: Totally

Jada: I remember thinking to myself, as devastated as I was 'I was like he's right, the time is now. He's 15, it's time to leave the house.'

Adrienne: I would have never agreed with that.

Jada: I told Will, when Jaden was smaller, 'We'd be lucky to keep him in the house till he's 16.' Because he was so mature. He was making films. He could really manage his whole life. Being in this lifestyle is a bubble and he wanted out. I knew that the sooner I let him go, the faster he was gonna come back.
It really struck me that they had this false dichotomy between providing boundaries and rules vs. letting kids do whatever the hell they want. Teenagers and tweens especially need guidelines for navigating life. You can let them have structured freedom and make decisions without giving them free reign. I did get a lot of insight into why Jada would think it's ok to give her kids complete control though. Jada talked about having to sell drugs as a teen in order to make money because her mother was a drug addict and couldn't provide for her. She said "The fact that I had to live and die by my own hands prepared me to be out here in LA at 18 by myself and I have it be nothing." Willow seemed especially affected by her mom and grandmother's survival stories. She also expressed regret at the "Whip My Hair" era and said that's why she shaved her head, to rebel against that. Again I was struck by how unfair it seemed to her to air this. Jaden was unfazed and philosophical, so maybe his mom was right that she needed to let him do his own thing at 15 because he would come back anyway.
At the end of the video they talk about Jaden getting signed to represent Louis Vuitton women because he was wearing skirts at 17. Will questioned it but Jada supported him. Jaden explained his decision. "I wore the skirt so I could look fly. So that everyone would say 'he's an innovator.'"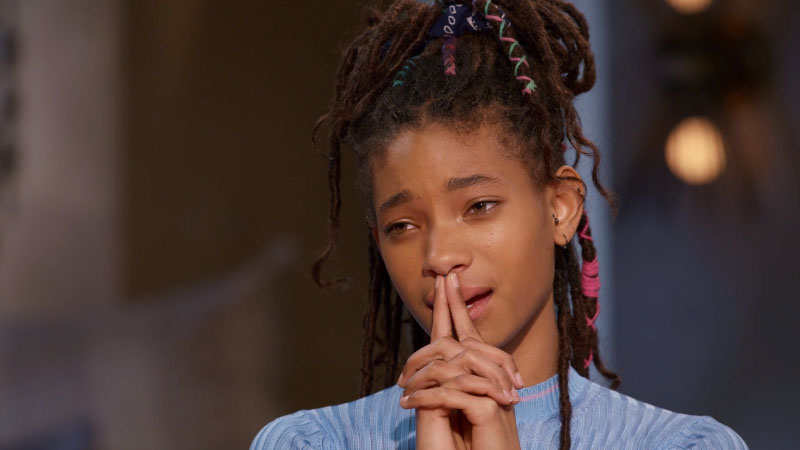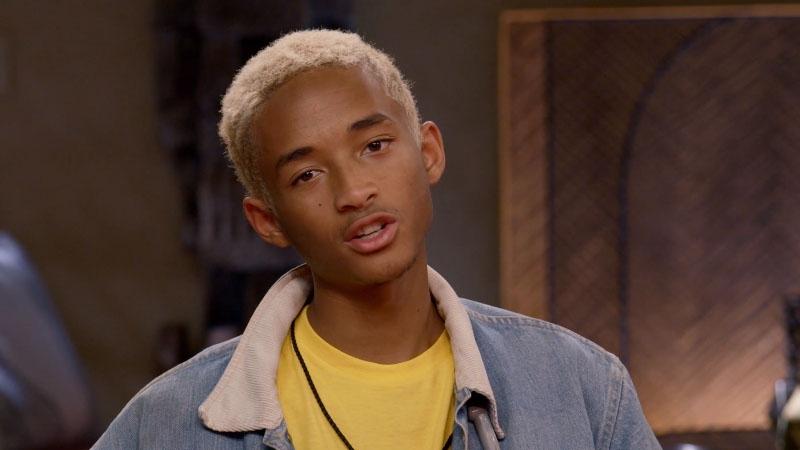 Photos are screenshots from Facebook video and also credit: Getty