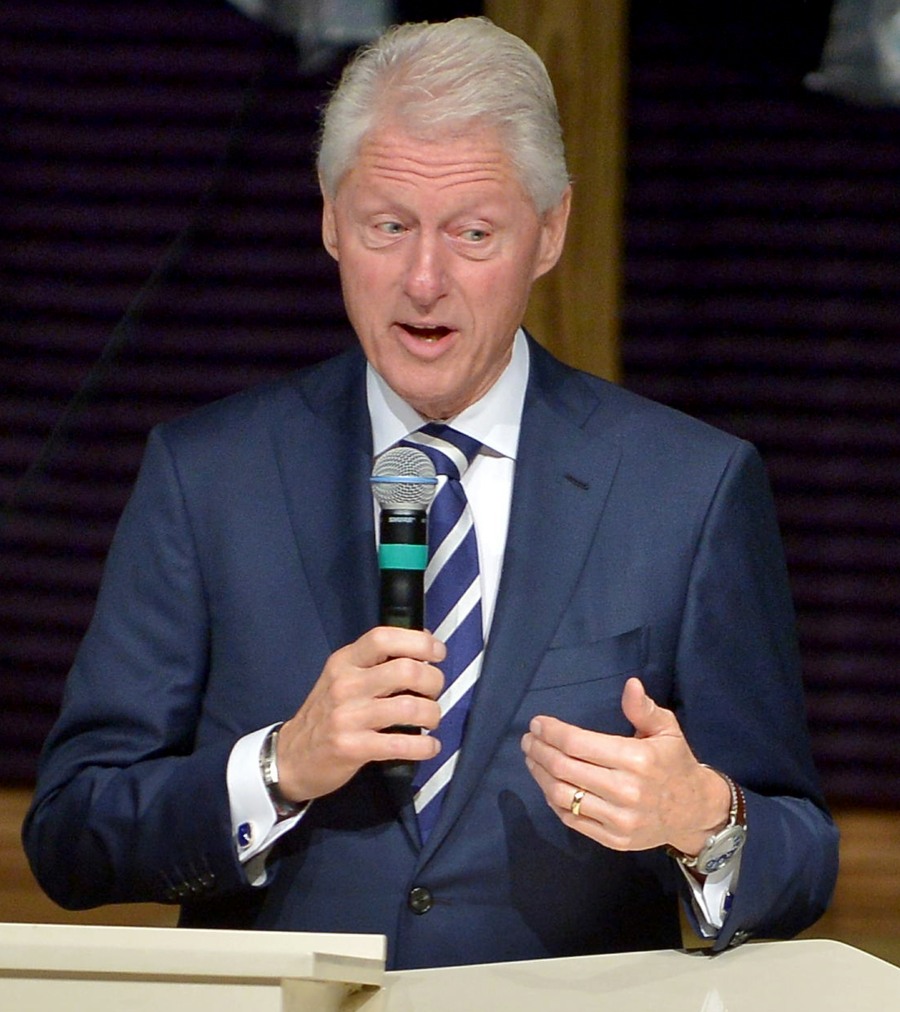 On Monday, the Today Show aired a pretaped interview with Bill Clinton and James Patterson. They were there to promote the fiction book they co-wrote. But the Today interviewer asked former President Clinton a few questions about Monica Lewinsky and the #MeToo movement. I still believe that Clinton was caught off-guard, and he wasn't expecting those questions and he hadn't prepared himself for it at all. He did not come across well – he came across as combative and angry, and he made the conversation all about what he had done for women professionally. So… the book tour continues. Clinton and Patterson were on Colbert's Late Show last night and Colbert gave Bubba a do-over.
Former President Bill Clinton wasn't happy with his controversial appearance on NBC's Today, either. The 71-year-old politician visited The Late Show with Stephen Colbert on Tuesday for the latest stop on his book promo tour with The President Is Missing co-author James Patterson, and admitted that he was mad at himself over comments he made on Today regarding Monica Lewinsky and the #MeToo era.

Clinton claimed that the aired portion of the interview had been edited. "When I saw the interview…they had to distill it and it looked like it said I didn't apologize and had no intention to," Clinton told Colbert. "And I was mad at me!"

"Here is what I want to say: it wasn't my finest hour," he continued. "But the important thing is, that was a very painful thing that happened 20 years ago and I apologized to my family, to Monica Lewinsky and her family, to the American people. I meant it then, I meant it now. I've had to live with the consequences every day since." He added: "I still believe this #MeToo movement is long overdue, necessary, and should be supported."
I'm including the video below. Bill obviously worked it out with Colbert ahead of time so that Colbert would softball him and give him a do-over to say what he should have said in the first place. I still have all the thoughts that I had earlier this week about this mess – you can believe that Monica Lewinsky is NOT a #MeToo story and you can believe that Clinton should have more reflection in this current era. You can also believe that we shouldn't still be relitigating all of this bulls–t when there's a sexual predator sitting in the White House right now.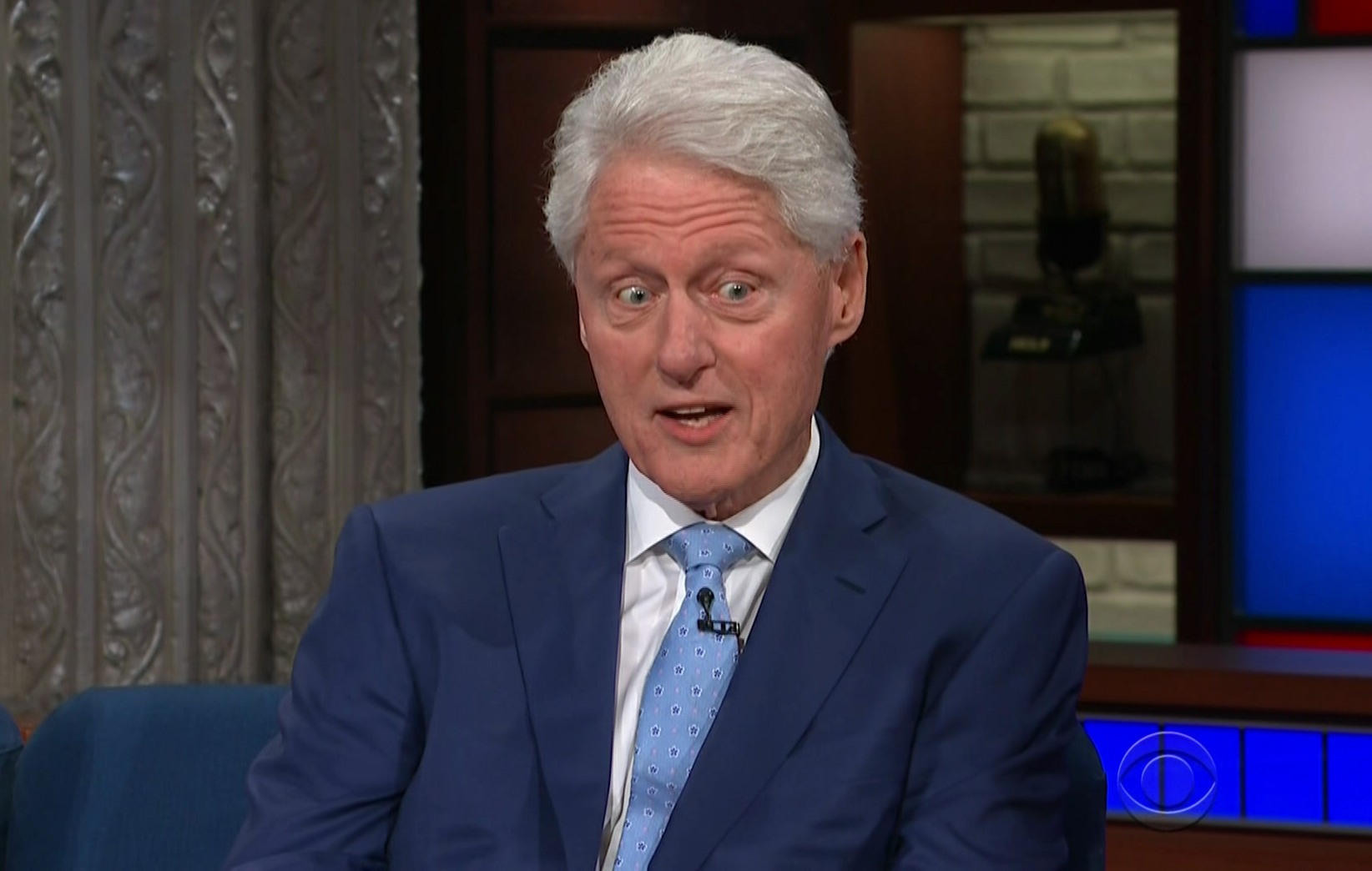 Photos courtesy of CBS, WENN.