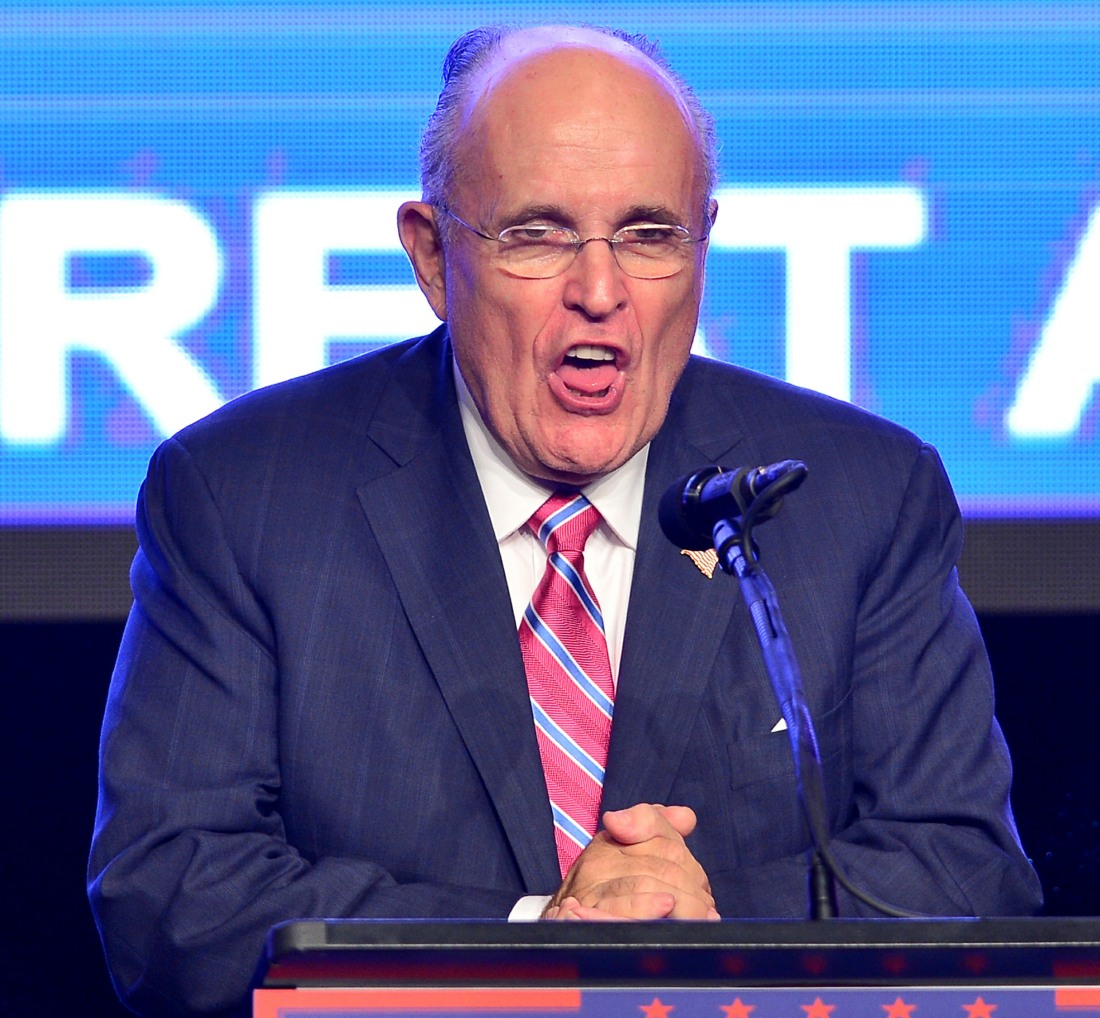 I never expected to be talking about Stormy Daniels in 2018, but here we are. Not only are we talking about Stormy Daniels, we're praising her as a national hero, a brave woman who had the balls to take on Trump mobsters and goons and tell the truth. What we've learned, more and more, is that all of it is interconnected. There is no "oh, the Stormy story is just a side-show" anymore. It's all connected – because of Stormy, Michael Cohen's office and home were raided. Because of Stormy, we know all about Cohen's slush funds and how foreign money was being funnelled to Trump. And a lot more. So obviously, Rudy Giuliani wants to discredit Stormy. If only Rudy knew what the f–k he was doing.
Rudy Giuliani told an audience in Israel that he does not think first lady Melania Trump believes that President Donald Trump had an affair with Stormy Daniels.

"She believes her husband, and she knows it's untrue," Giuliani said at the "Globes" Capital Market conference in Tel Aviv. The former GOP mayor of New York also attacked Daniels, an adult film actress who alleges she had an affair with Trump more than a decade ago, personally and denied that sex workers had credibility.

"Yes I respect porn stars. Don't you respect porn stars? Or do you think that porn stars desecrate women? Do you think that porn stars don't respect women?" Giuliani said. "And therefore sell their bodies. So yes, I respect all human beings. I even have to respect, you know, criminals. But I'm sorry I don't respect a porn star the way I respect a career woman or a woman of substance or a woman who has great respect for herself as a woman and as a person and isn't going to sell her body for sexual exploitation. So Stormy, you want to bring a case, let me cross examine you. Because the business you're in entitles you to no degree of giving your credibility any weight. And secondly, explain to me how she could be damaged. I mean, she has no reputation. If you're going to sell your body for money, you just don't have a reputation. Maybe old-fashioned, I don't know."

Daniels' attorney Michael Avenatti responded to Giuliani on Twitter, calling him a misogynist.

"Mr. Giuliani is a misogynist. His most recent comments regarding my client, who passed a lie detector test and who the American people believe, are disgusting and a disgrace. His client Mr. Trump didn't seem to have any 'moral' issues with her and others back in 2006 and beyond," Avenatti tweeted.
LMAO @ Rudy Giuliani claiming that someone doesn't have credibility. He's been lying his ass off for weeks about sh-t that is easily verifiable. As for this whole "Stormy doesn't have any credibility because she's an adult film actress" respectability-politics sh-t… I think the genius of Stormy is that she's never pretended to be anything else. She's not ashamed of what she did for a living. She's not ashamed of who she is. That's the secret to her success: she knows you think she's already low-class, so what does it matter? She has nothing to lose. She'll see this through to the end. In any case, I would argue that Rudy Giuliani simply doesn't believe that ANY woman has any credibility. Because that's how these men think.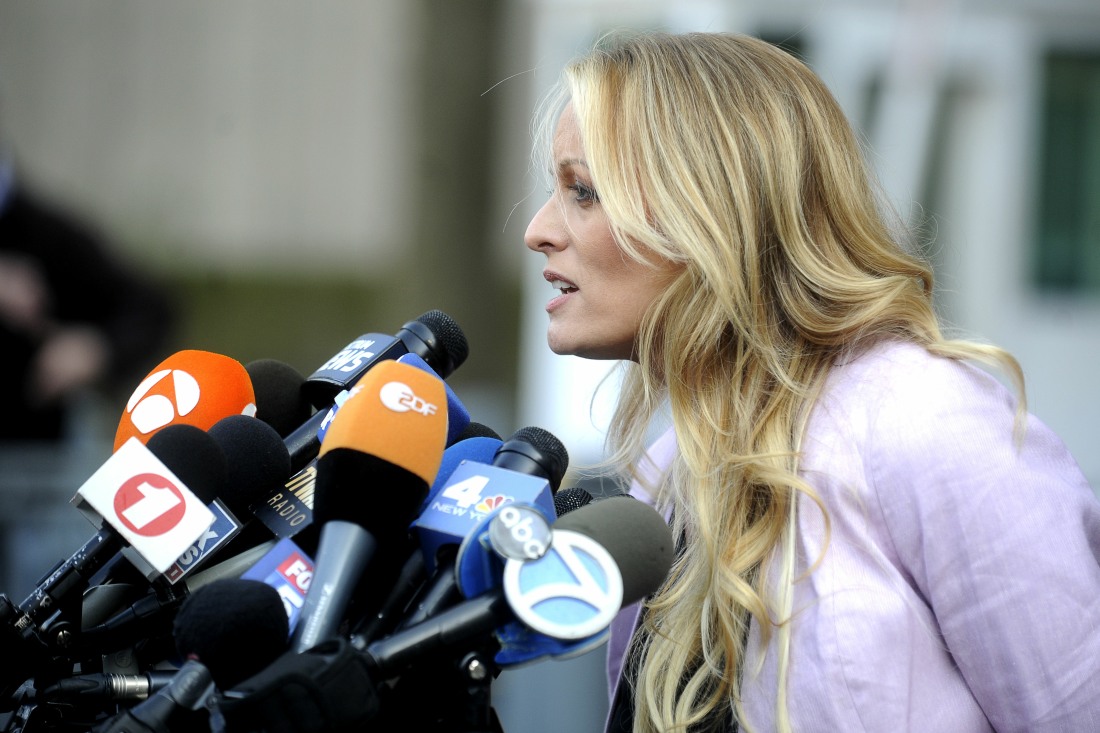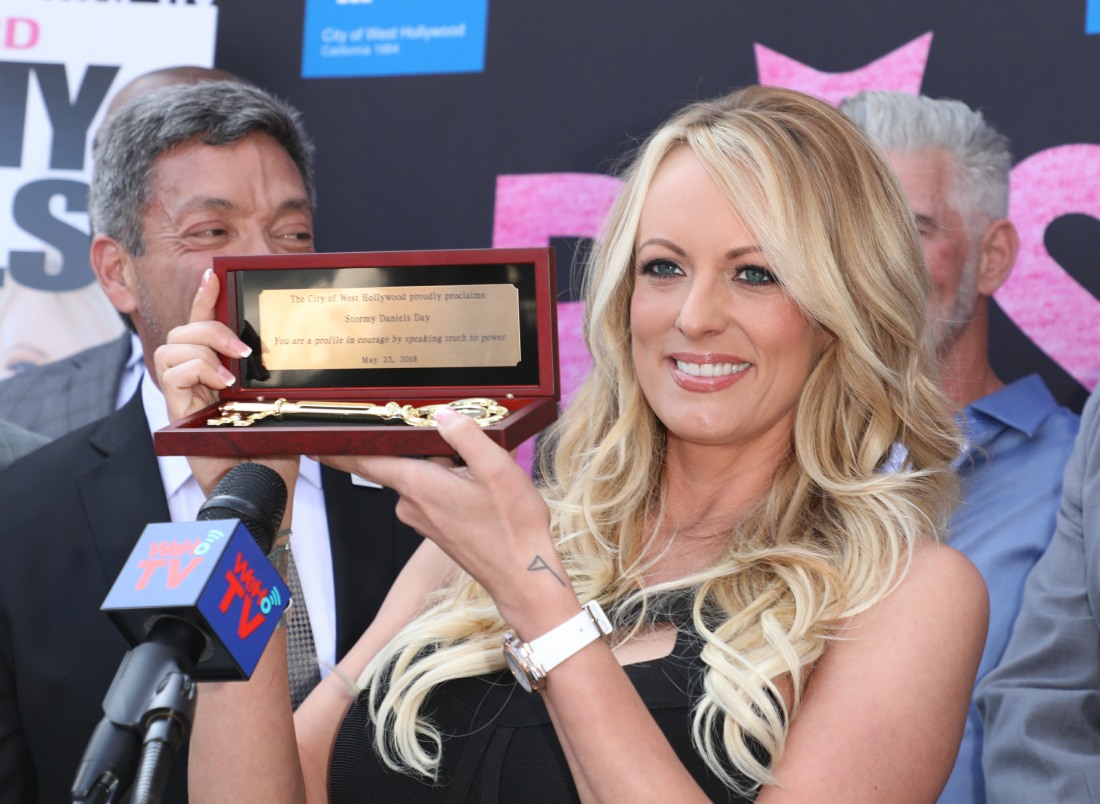 Photos courtesy of WENN.