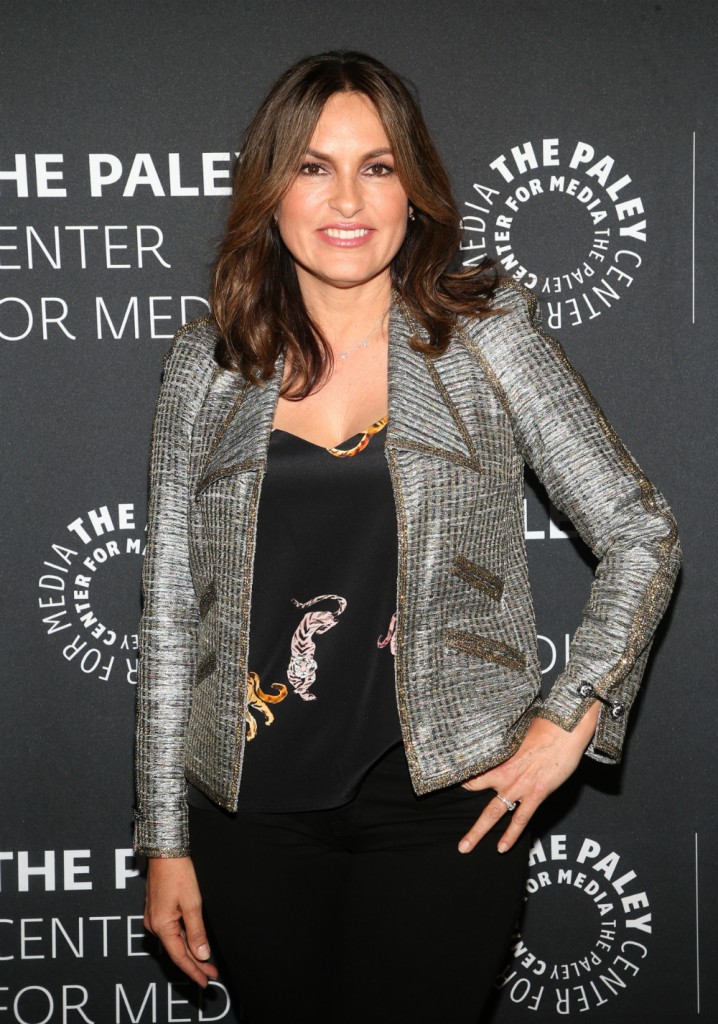 Mariska Hargitay has always impressed me, both with her work ethic and lending her voice to important issues. I hold a special place in my heart for her because of her past. I know she doesn't remember it but even the knowledge that she was in the car when her mother died so tragically seems like it would be hard to shake. But she did and forged her way into becoming a successful actor on a long-running hit series. She's happily married and raising three kids out of the spotlight, August, 11, Amaya, seven, and Andrew, six. She seemingly "has it all." But even Mariska says the balance of happy home and career life is too much sometimes and there are days she beats herself up just like the rest of us.
She's a jack of all trades! Mariska Hargitay got real about the difficulties she faces balancing work and family.

"It's hard. I'm not going to say it's easy, it's hard. I'm learning to [balance]. I try to be super present with where I am," Hargitay, who plays Olivia Benson on the hit series, explained. "When I'm at work, I'm at work. When I'm with my kids, I'm with my kids."

"I have an incredible support system with my husband. He's an actor so he also understands," she gushed. "I try to keep it organic. The kids come to set all the time. I've worked out my schedule a bit that I have a little more flexibility. I have a great time behind me."

Even so, sometimes it can be great burden to bear. "There are days I go home and just cry. There have been days when I didn't see my kids. Those are the days I'm, like, 'Maybe I'm done,'" she recalled. "But now, this is a gift of doing something for 20 years. We're such a well-oiled machine. I go in there and I'm like, Guys, I've got a kids thing. I'm out.' They're like, 'Got it, boom.'"
I'm glad to hear that after 20 years, Law & Order: SVU (dun-dun) allows Mariska the flexibility she needs. I have a job but I work from home and my boss allows me a great deal of leeway (for which I am very grateful). So even though I work, I relate more to a stay-at-home parent. So, I really don't know what it's like to miss my kids and I think other 'always home' parents will understand when I say, I'd kind of like to. And yet, I still go to bed thinking I've failed my kids by not being there. My point is, parents will always feel they've let someone down but the occasional bake sale will get missed and life will go on. We tell our kids to work hard and give their all to school or baseball or whatever they've committed to, shouldn't we lead by example? Mariska sounds like she's figured it out, but I understand that even if that's true, some demons are hard to kill.
Now, let's talk about why Mariska really hates being away from home – her husband Peter Hermann (that's a joke, please don't come for me on that). Oh my stars, I find him so attractive. He plays Charles on Younger and may be the main reason I continue to watch that show. To hear that he not only adores his wife but works to make the balance at home just – *swoon*. And I think he's just as lucky to have Mariska by his side.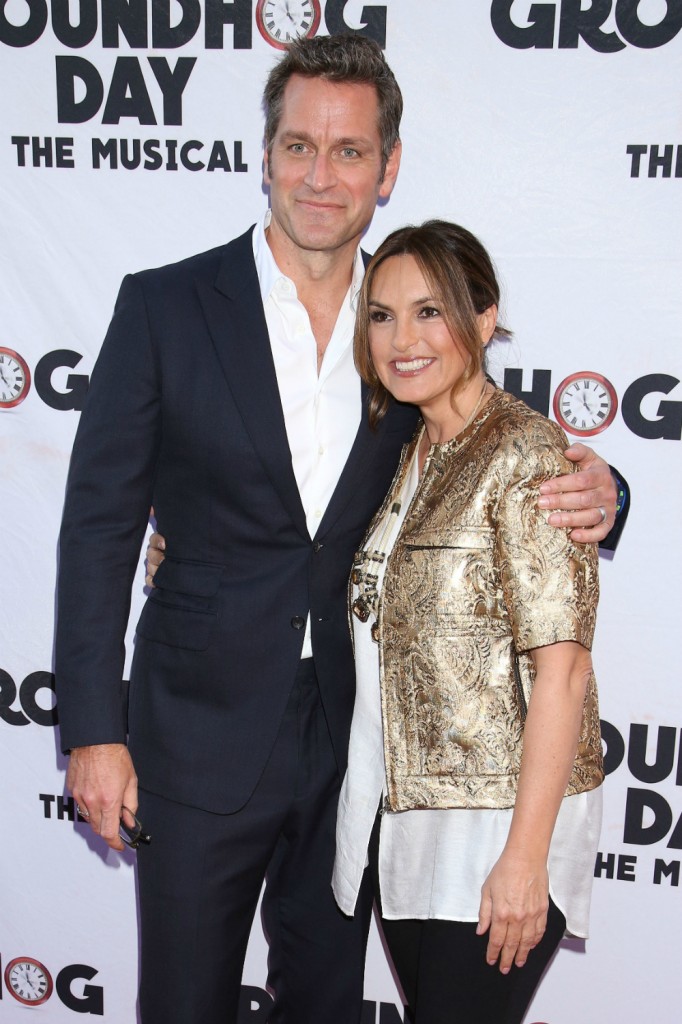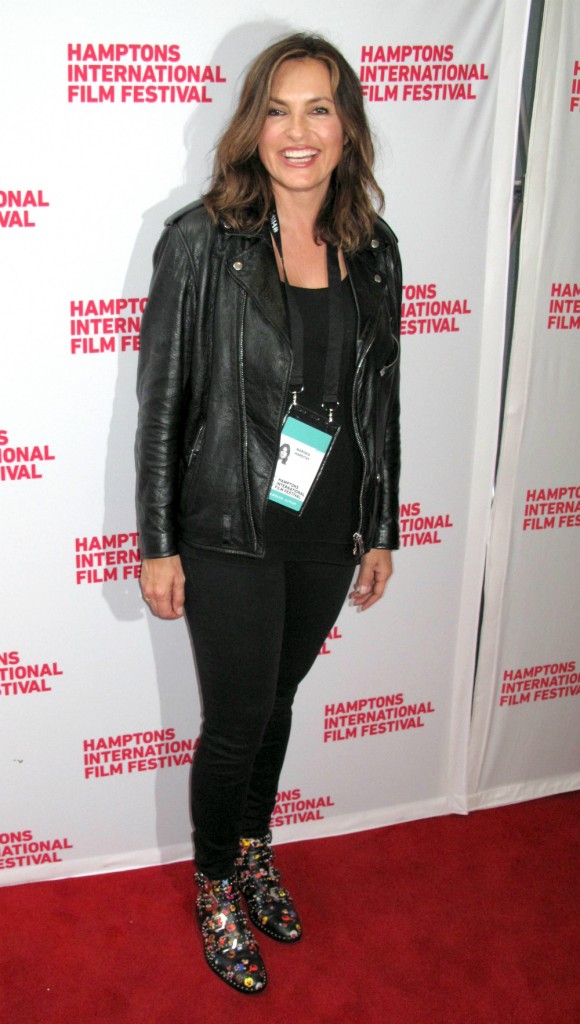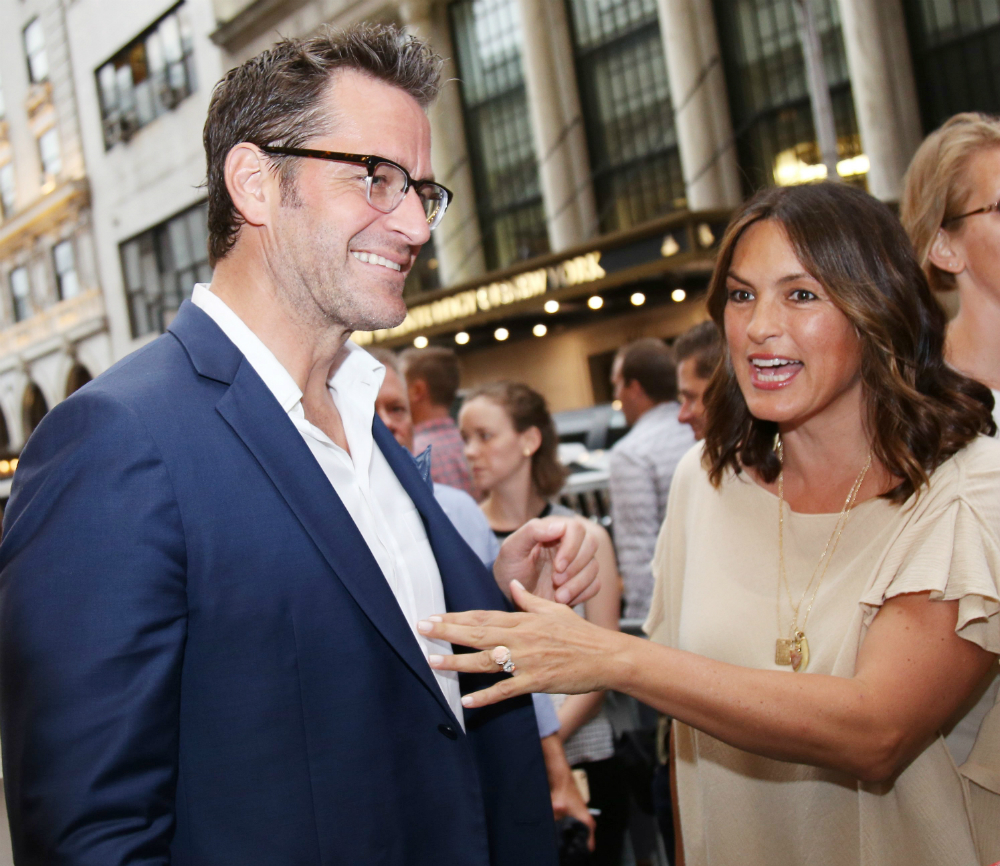 Photo credit: WENN Photos and Getty Images