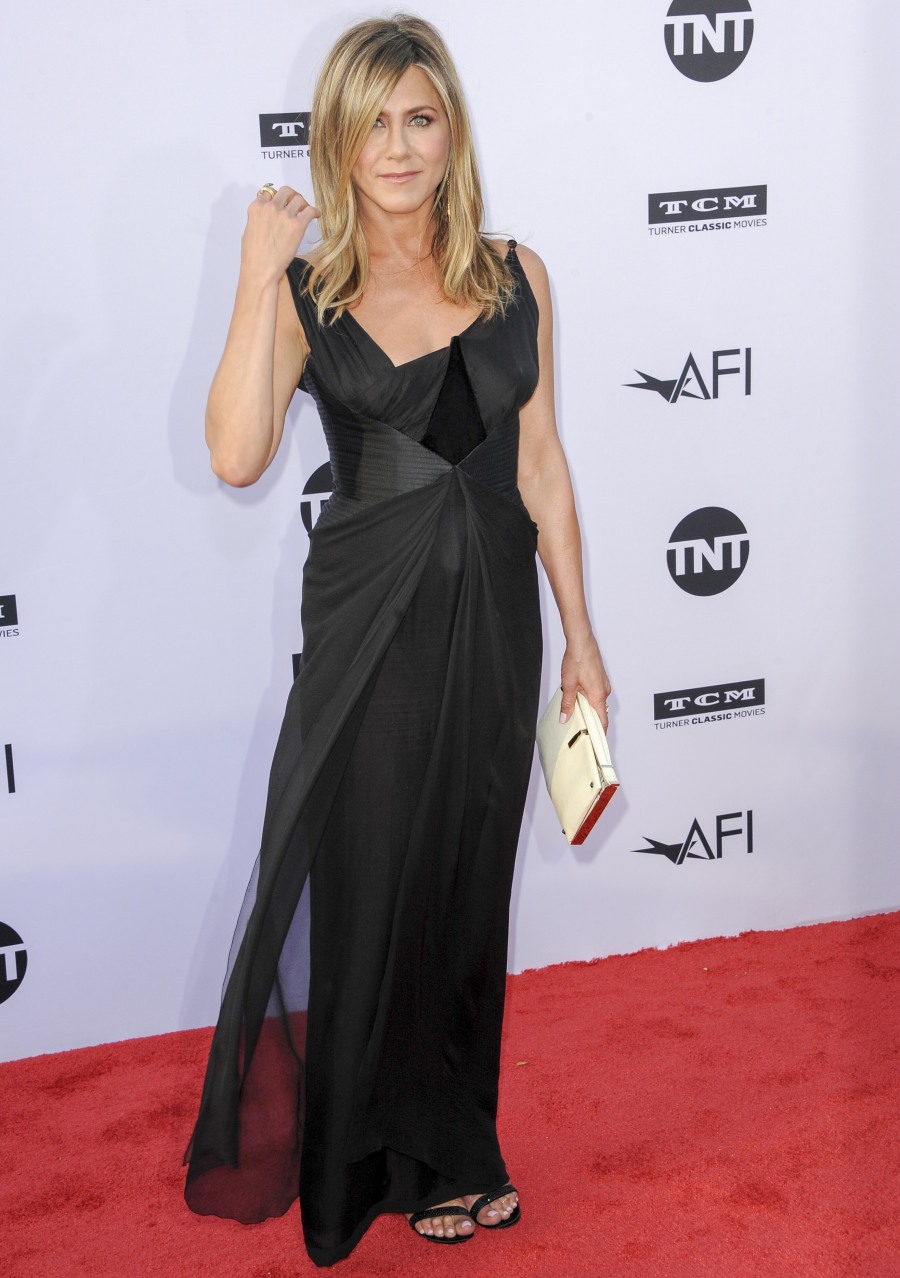 Here are photos of some of the guests/presenters from George Clooney's AFI Lifetime Achievement Awards gala, which was held last night (but hasn't aired on television yet). What's interesting to me is who did NOT turn up to honor Clooney. No Brad Pitt, which is weird because I'm pretty sure Brad is in LA right now (this event was in LA). No Matt Damon, who I think is in Australia right now. No Viola Davis, who worked with George a few times. No Nicole Kidman or Sandra Bullock. Instead we get… Jennifer Aniston, who worked with George once when he guest-starred on Friends! No, they've been friendly for decades, I know. But it's weird to see Aniston there instead of some of the other people.
Jen came with her back-on BFF Courteney Cox. Aniston wore Christian Lacroix, CC wore Roland Mouret. When Jen stepped out last weekend at that Malibu gala, I said I was so happy that she seemed to be going darker with her hair color. Well, not anymore. She looks like she got re-blonded just for this event.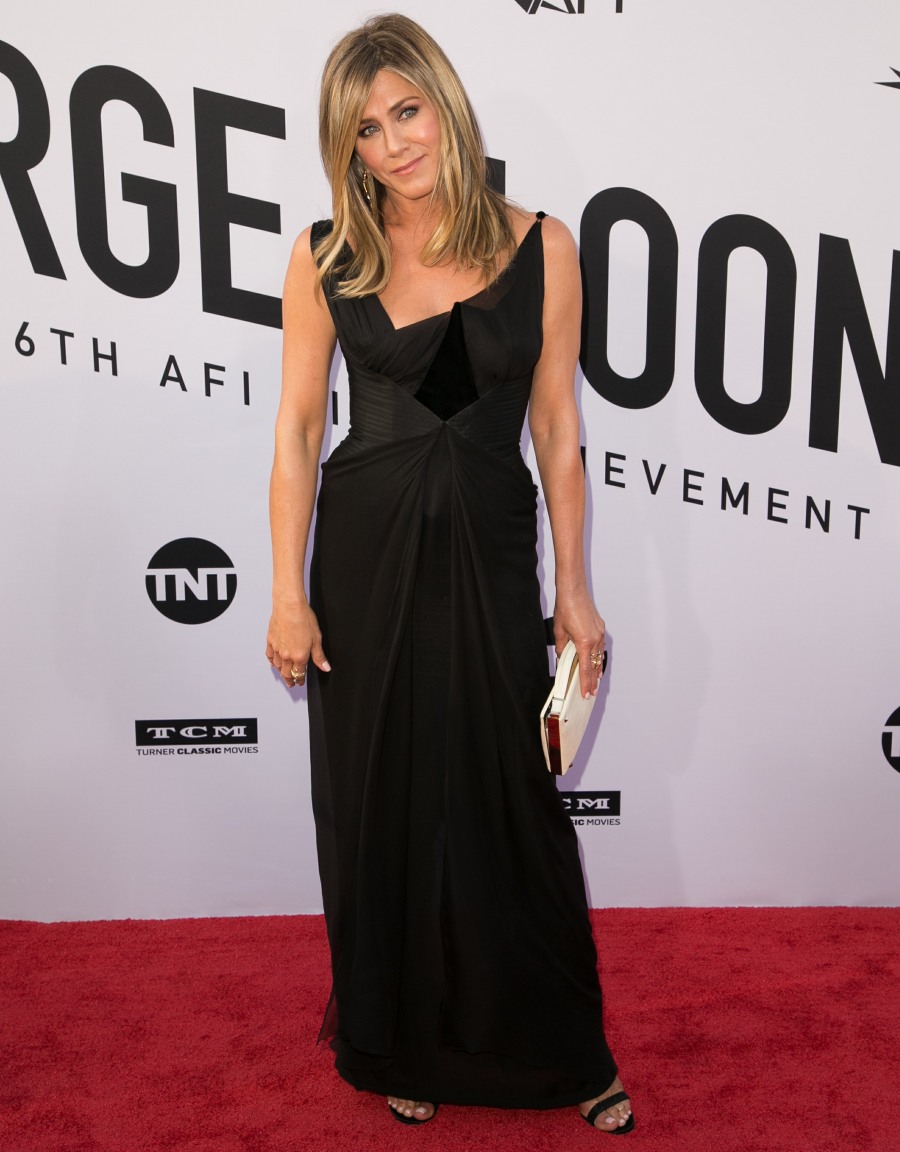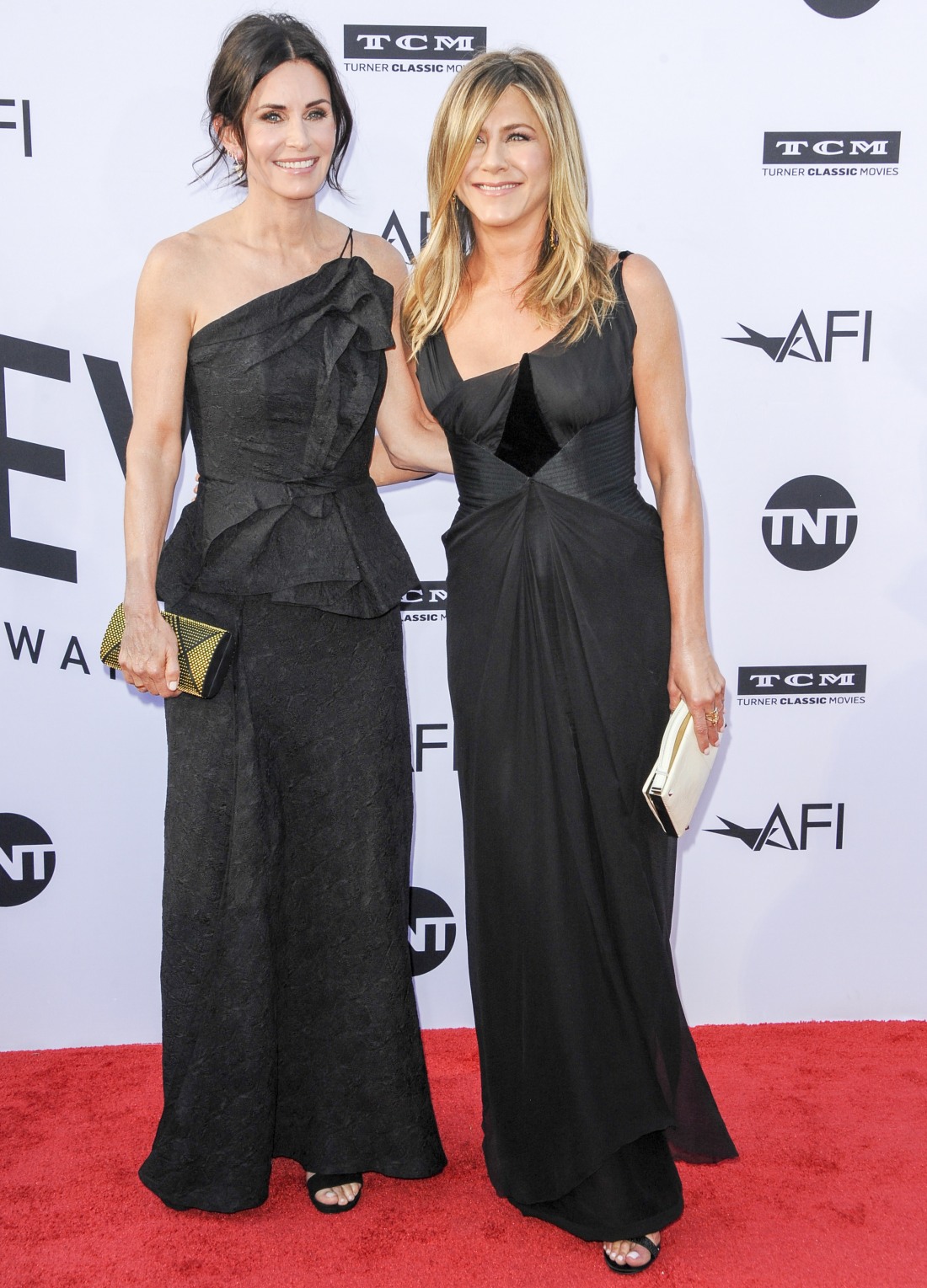 More photos… here's Cate Blanchett in Aouadi Couture. I hate those sheer "sleeves" that make women look like they have awful tattoos.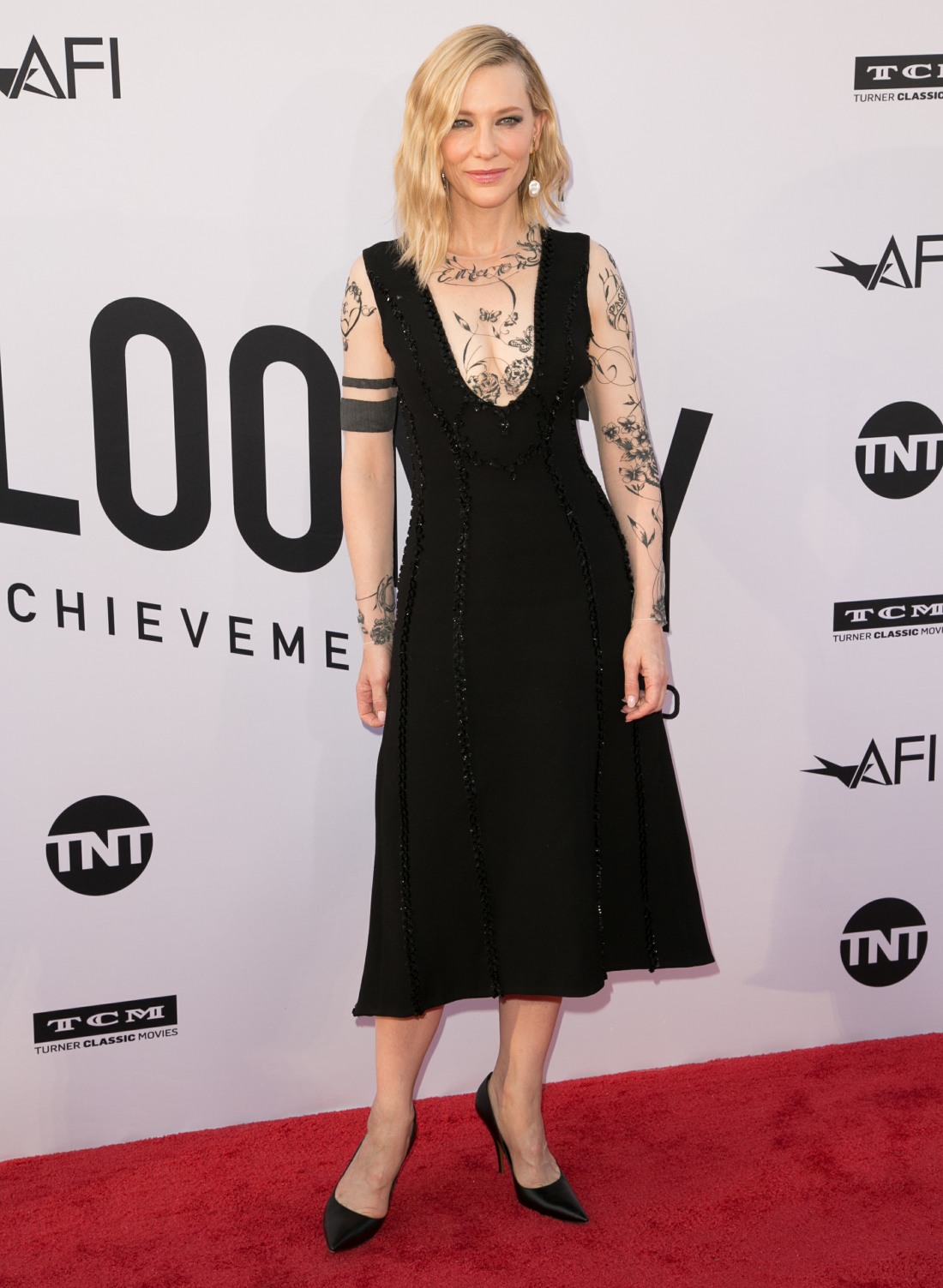 Julianna Margulies in Vionnet. Of course she was there! Her dress is fine, nothing special.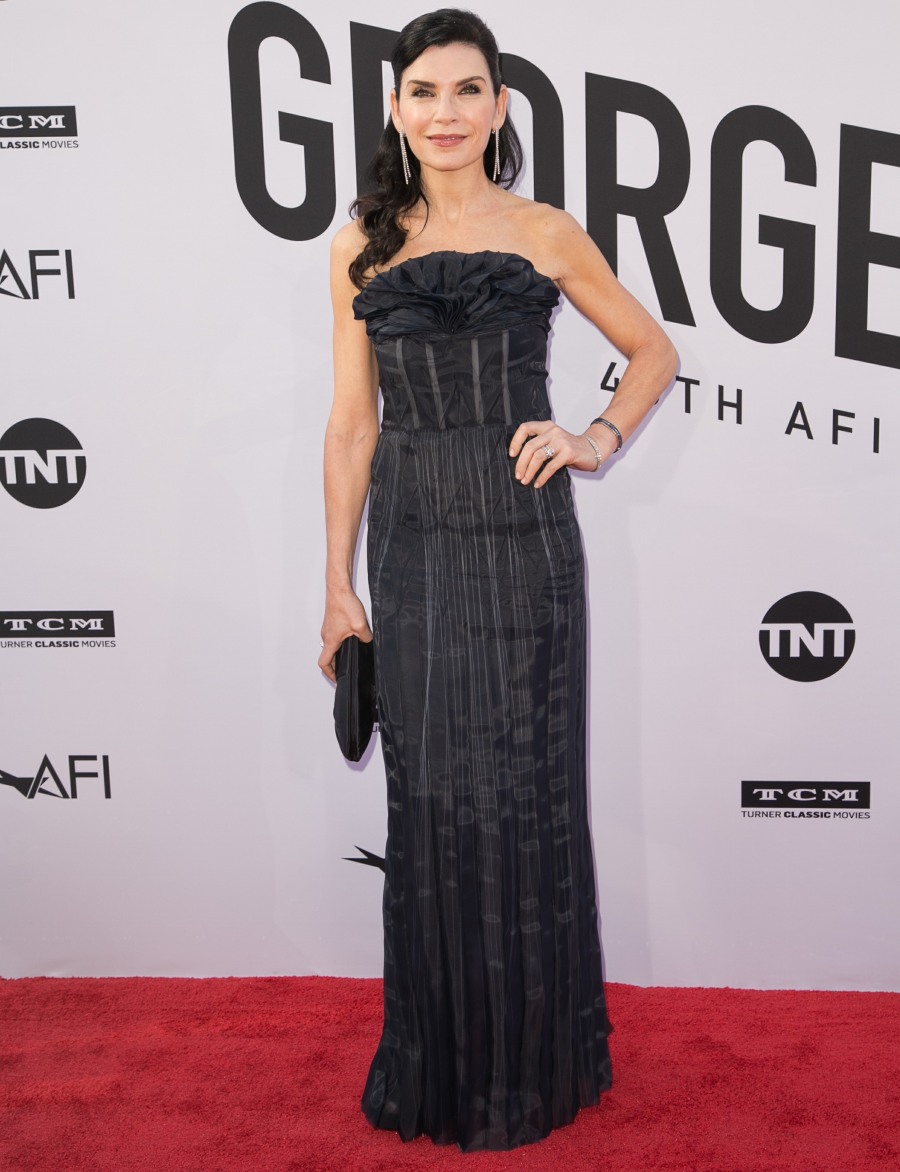 Cindy Crawford and Rande were there. Cindy wore Stella McCartney… *wry chuckle*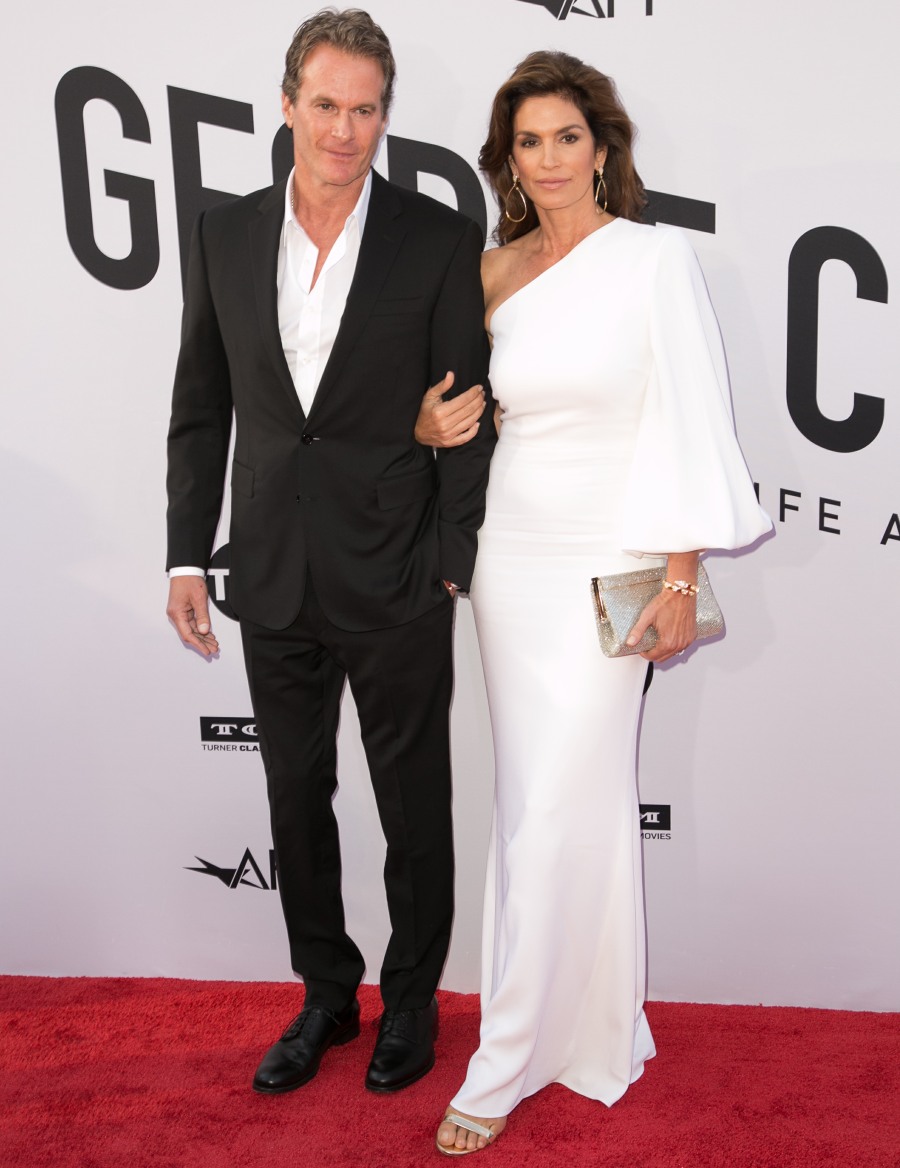 Anna Kendrick wore the worst Ralph & Russo dress I think I've ever seen from that label. This looks like a deconstructed straightjacket.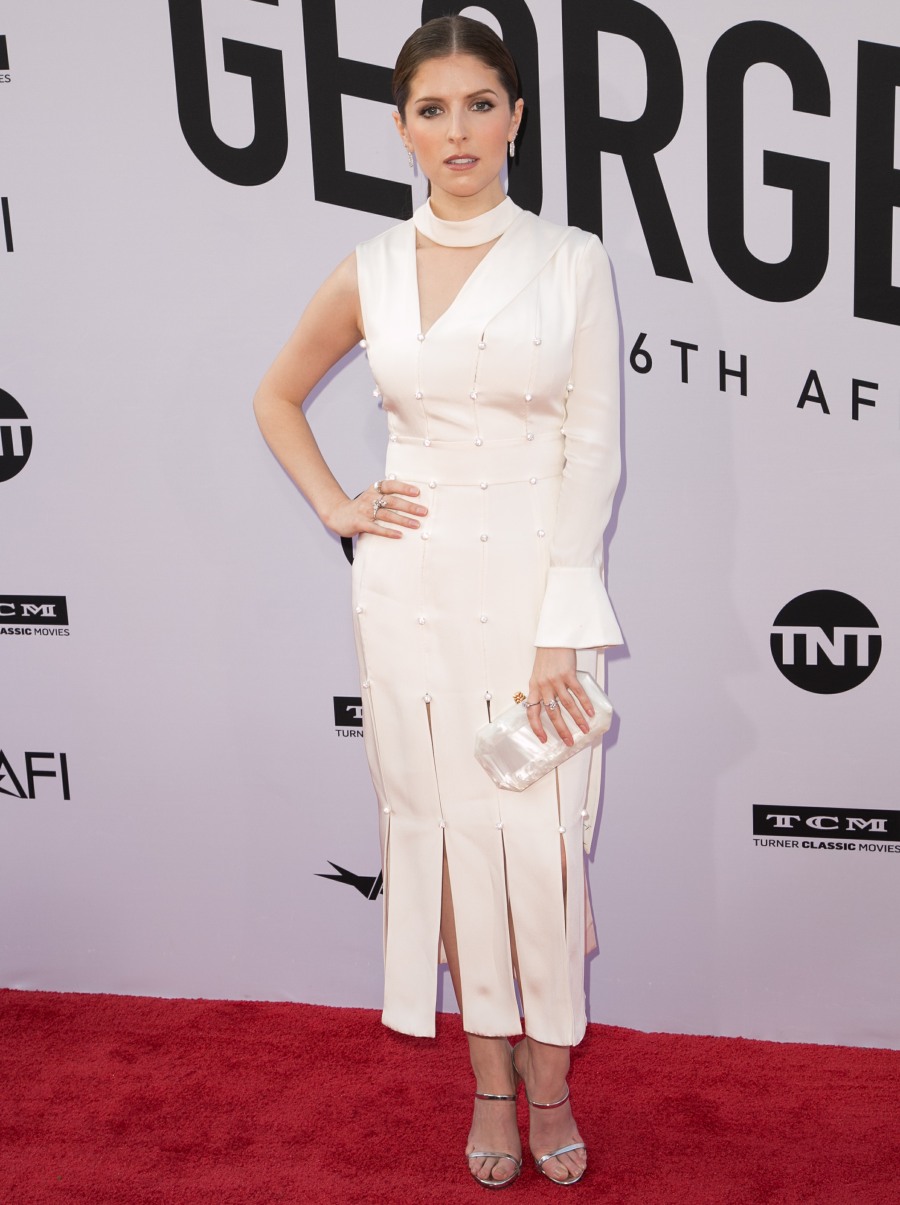 Photos courtesy of WENN.