Embed from Getty Images
Howard Stern has a gift. For whatever reason, he's able to get celebrities to really open up – especially about their love lives. He delivers once again in a recent interview with This is Us star Mandy Moore. Mandy didn't really dish on her love life per se, she did talk about a past beau, who overshared on the radio years ago.
Back in 2006, Howard conducted an infamous interview with former That 70s Show star – and somewhat notorious Hollywood Casanova – Wilmer Valderrama. During that interview, Wilmer, who sounds like he may be a teeny bit tipsy, claimed he slept with Mandy, as well as Lindsay Lohan, Ashlee Simpson and Jennifer Love Hewitt. He told Howard that "The sex with Mandy was good, but it wasn't like warm apple pie." and then played a round of "Sleep With, Marry, or Kill", saying he'd sleep with Mandy, marry Lindsay, and kill Jennifer. After the interview aired, Mandy told ELLE that the interview was "utterly tacky, not even true, and it hurt my feelings because I like him." Even if it was true, it's truly tacky.
Now, when asked by Howard about that interview, she stated that she and Wilmer dated when she was "16 and 17," adding that, "I love him and I still love him, and he's a very good friend and that's why I was so shocked by it because not only was it a fib, but it was so unlike him, it was so uncharacteristic."
She also elaborated on their relationship, recalling,
"I met him at a photo shoot for like, some teen magazine, literally, when I was 15? 15! I was [pretty innocent!] Again, never French kissed a boy. He was like my first real true boyfriend. [But] he did not [take my virginity]."
After hearing the interview, she was hurt and called Wilmer, asking why he said what he said, telling Howard,
"I remember in the moment he tried to explain it away, that sort of he did get caught up, and like he maybe insinuated more than outright said it. And I was like, 'No, you outright said it.'"
She was truly upset that Wilmer lied about "snatching" her virginity and when asked if he ever realized he lied on-air, she said, "I don't know. We don't talk about it now." And, proving she's a better person than I am, Mandy has forgiven and forgotten, revealing,
"I moved past it now. I mean, this was like 2005 or something? We're not that close, but we're friendly. We have some mutual friends so yeah, we'll see each other around every now and then. He came to my house a couple months ago, I had some friends over. I think he was [genuinely bummed about what happened] too. He's a good guy, he really is."
Howard told Mandy that after the interview aired, Wilmer asked that he not air the interview anymore, stating that "He felt real bad about it because I guess you weren't the only one who gave him a call after that interview." Many laughed, noting "I'm sure I wasn't. I think he learned a valuable lesson that day." Parts of the interview still can be heard via YouTube (the part regarding Mandy is not present, but you can still hear the "Sleep, Marry, Kill" segment). Listening to it made me want to take a shower. What a skeevy guy. I'm glad Mandy has moved on from this.
Of course, Howard did get Mandy to do a little dishing on some of her other previous relationships. Here's what she revealed:
On Andy Roddick:
"He broke my heart, so I think we parted ways because of that," Moore recalled. "[The heartbreak] got poured into everything. It got poured into a record that eventually became an album that came out like three or four years after that."

On her two-year relationship with Zach Braff
"You're like, "This is it, I know who I am, I know what I want.' I knew nothing in reality,"

On the demise of her five-year marriage to singer Ryan Adams
"It didn't sour my idea of romance or a marriage or monogamy or any of that. I just choose the wrong person. We couldn't be more different, but that's what was attractive…we should have dated."
As for her fiancé, singer Taylor Goldsmith, Mandy said, "I started to absolutely fall in love with him just by communicating." It seems like as far as love goes, Mandy is due for happiness, and I hope she's found it with Taylor.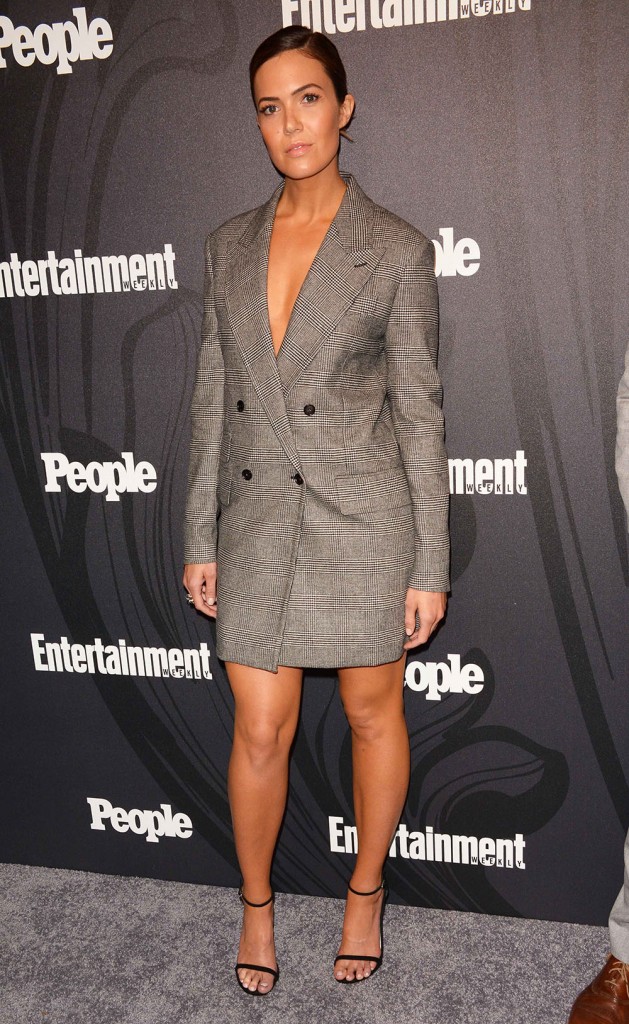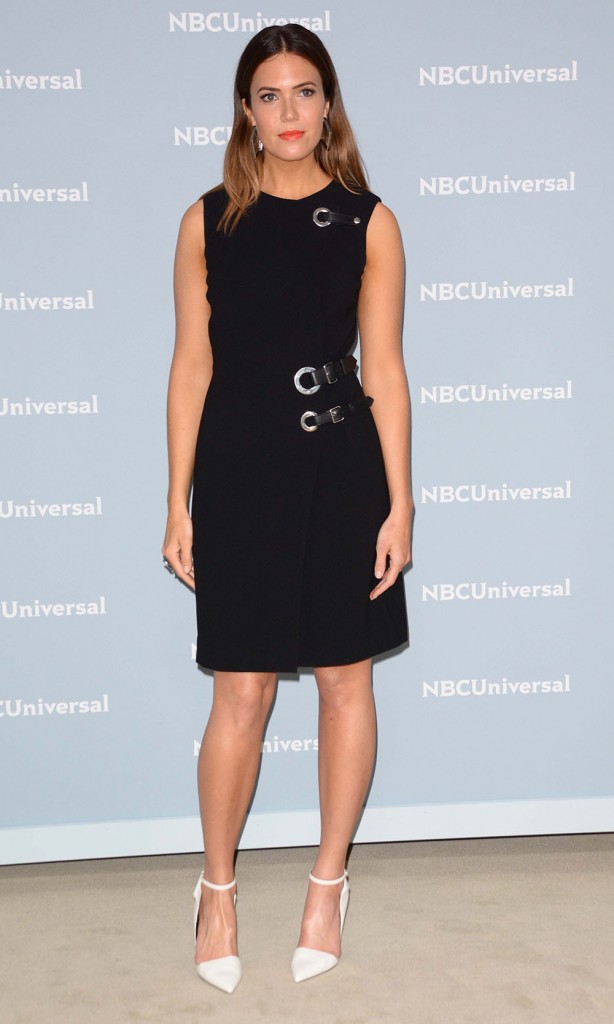 Photos: Getty Images, WENN.com