While her unhinged nutjob husband was starting a war with Canada and cozying up to a North Korean despot, Melania Trump was hanging out in Washington. Melania didn't travel to Canada with her husband for the G7 conference, nor did she travel to Singapore for this increasingly dumb North Korea summit. She ended up making one solo appearance Sunday night, where she went to Ford's Theater to honor Abraham Lincoln. The press was not allowed, press photos were not allowed, and the First Lady's office only confirmed that Melania attended the event once it was all over. The only photos of Melania at this event were posted by Melania's FLOTUS-social media. I'm honestly not 100% convinced that she actually attended this event, despite the "photo evidence" provided by her FLOTUS accounts.
This was only her second public appearance since she had a mysterious surgery in May and then went missing for 25 days. The energy around Melania Trump is so strange, and I guess we'll never really know what happened and why she went missing for 25 days or any of that. Her husband made an offhand comment about how Melania had a "big operation," which seemingly contradicts the cover story that she had a minor kidney procedure. Her husband also claimed that the "big operation" was why she wasn't traveling with him, because her doctors said she couldn't travel/fly for one month. Again… WTF is going on?
The Cut did a long-read about how Melania Trump's disappearing act and the air of mystery around her is "straight out of Hitchcock." They're not wrong – there are absolutely Hitchcockian elements. Although I don't think Melania is any kind of Ingrid Bergman.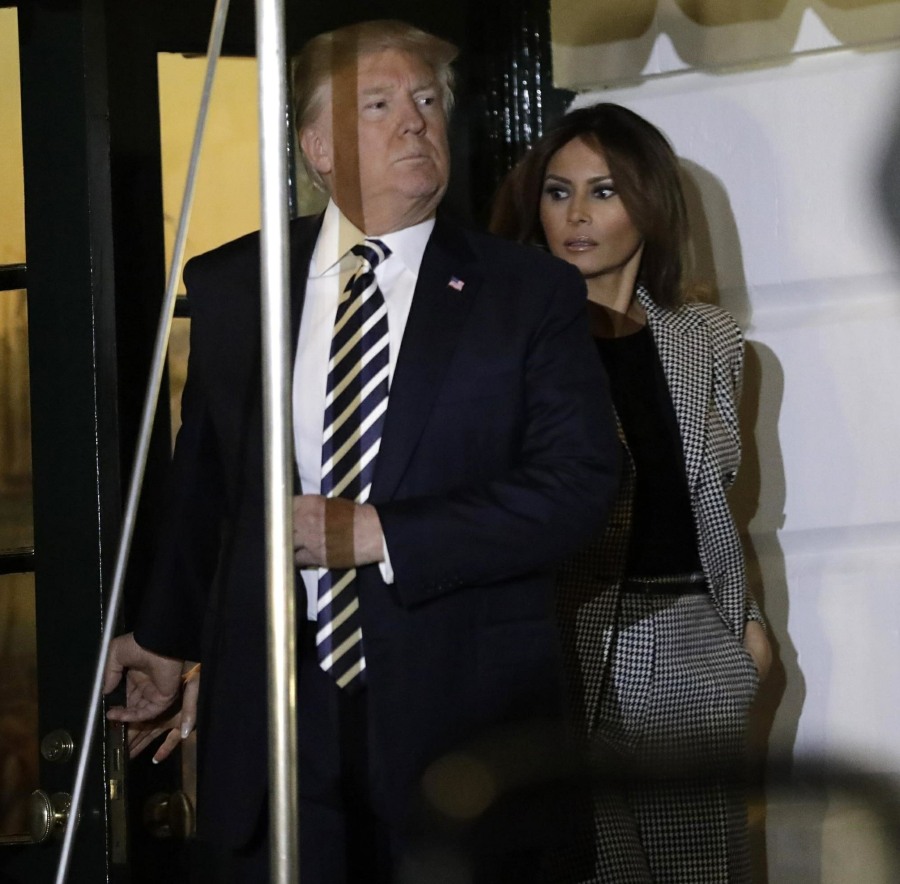 Photos courtesy of Instagram, Backgrid.