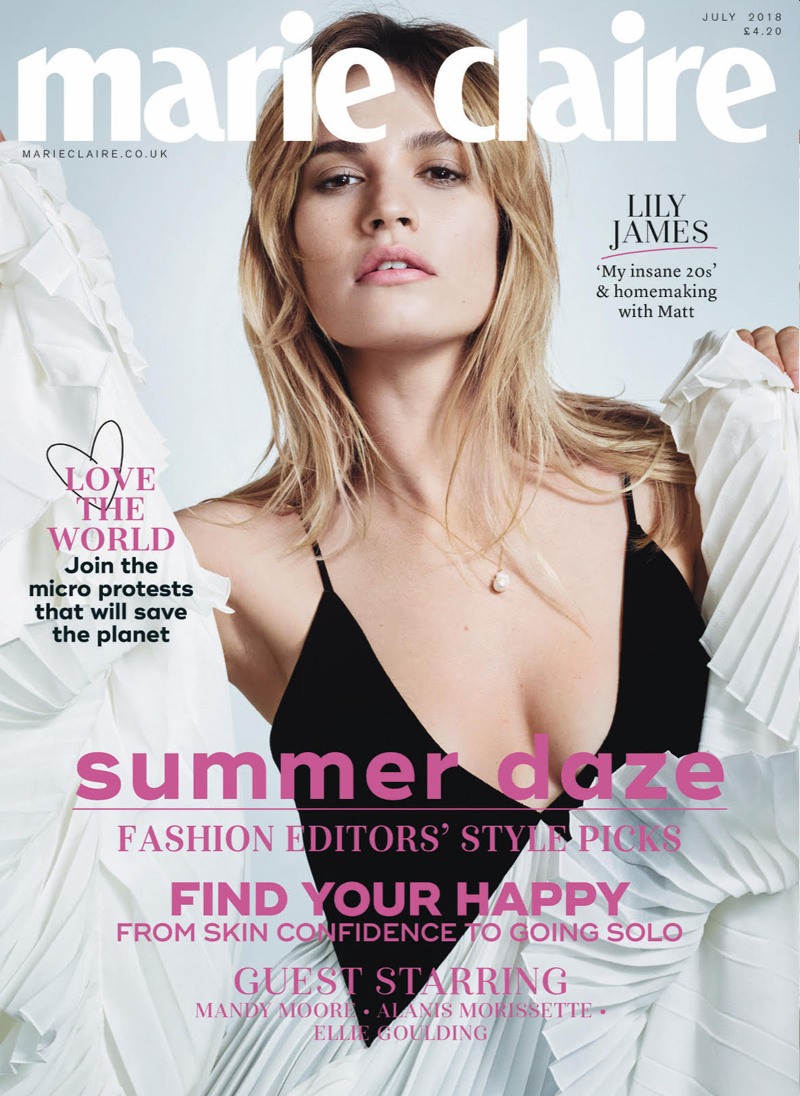 I actually think Lily James is drop-dead gorgeous, so I'm mystified as to why Marie Claire UK made her look like Young Mandy Moore on their July cover? It's weird, right? Anyway, I mostly know Lily James as "the replacement pseudo-daughter on Downton Abbey" and as "Cinderella in that terrible live-action Disney film." Those are the only two roles I associate with her, but Lily James is well-known and well-liked in Britain. She's seems to be something of an It Girl – beautiful, free, fashionable, successful, posh, not particularly political, etc. She's dating Matt Smith – they've been together for years and they manage to be pretty low-key, while still occasionally walking red carpets together and talking about each other in interviews. As I just learned from this Marie Claire interview though, Lily and Matt aren't even living together?
She and Matt have been dating since 2014 and they're talking about buying a house together: "We want to get somewhere. That's going like, 'Can we go furniture shopping?' We bought a rug…and I love getting flowers and making things look nice."

She hopes to travel & take time off from work: "When you're an actor, it's like, 'You've got to keep the momentum up.' And I'm like, 'No!' You have to trust that things won't go away if you stop for a bit. I haven't really stopped, and I don't think that's a feasible way to work. For me, eventually, that's not the lifestyle I want. You never really know where you are. That's not only with regards to my relationship with Matt, but with my friends and family. There's so much you miss. That's why I know I can't keep working at this intensity. I finish a job; Matt starts one."

On the Time's Up movement: "I feel strengthened by it and intrigued to see how things will change. Obviously, this moment has come out of a really awful time, and the reality of what was being covered up and happening is harrowing. But, personally, I feel braver in being honest about how I feel about things."
The way she words that, I don't understand if she and Matt do live together but they're just renting (or she moved in with him or vice versa) and they're only now considering buying an apartment or a home together. It would be strange to date someone for more than four years and, after all that time, you're still kind of wishy-washy about moving in together or buying a place or, you know, getting married. She doesn't seem concerned though, so I'll mind my business. They seem fine about it, so whatever. It's kind of amazing to realize that she's 29 years old and her idea of buying a place with her long-term boyfriend is "oh, I'll buy flowers and make it look nice."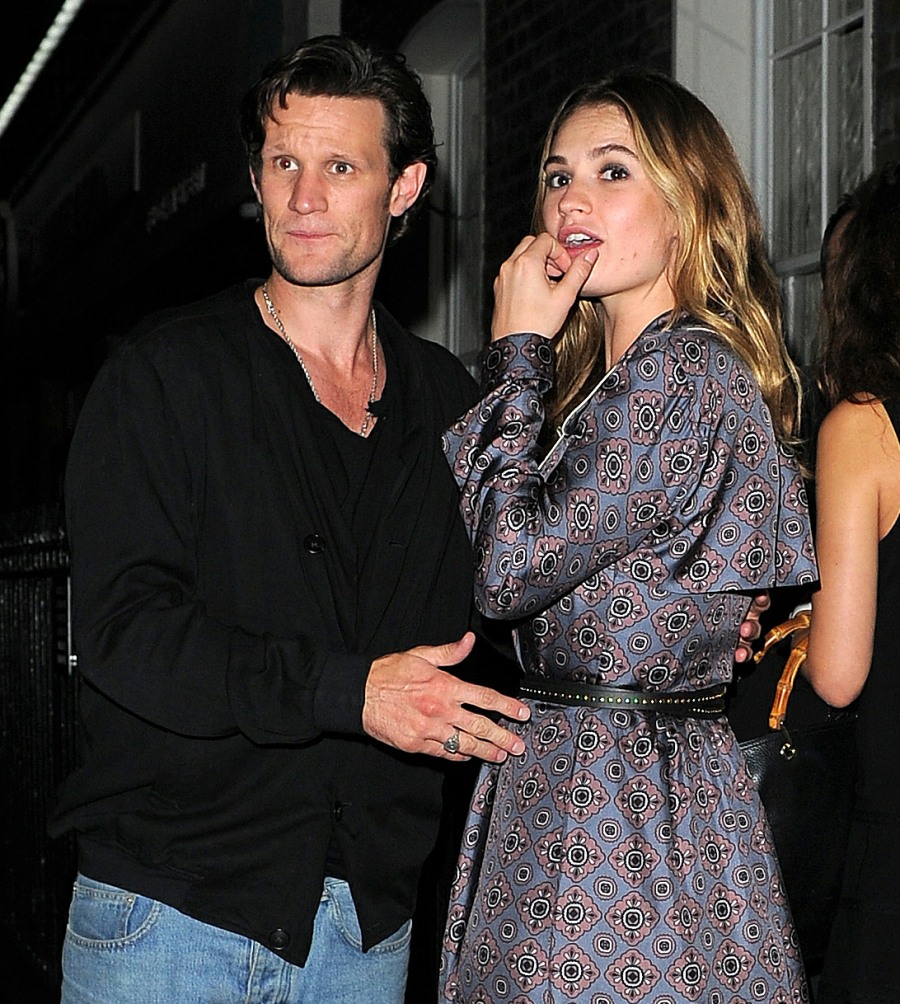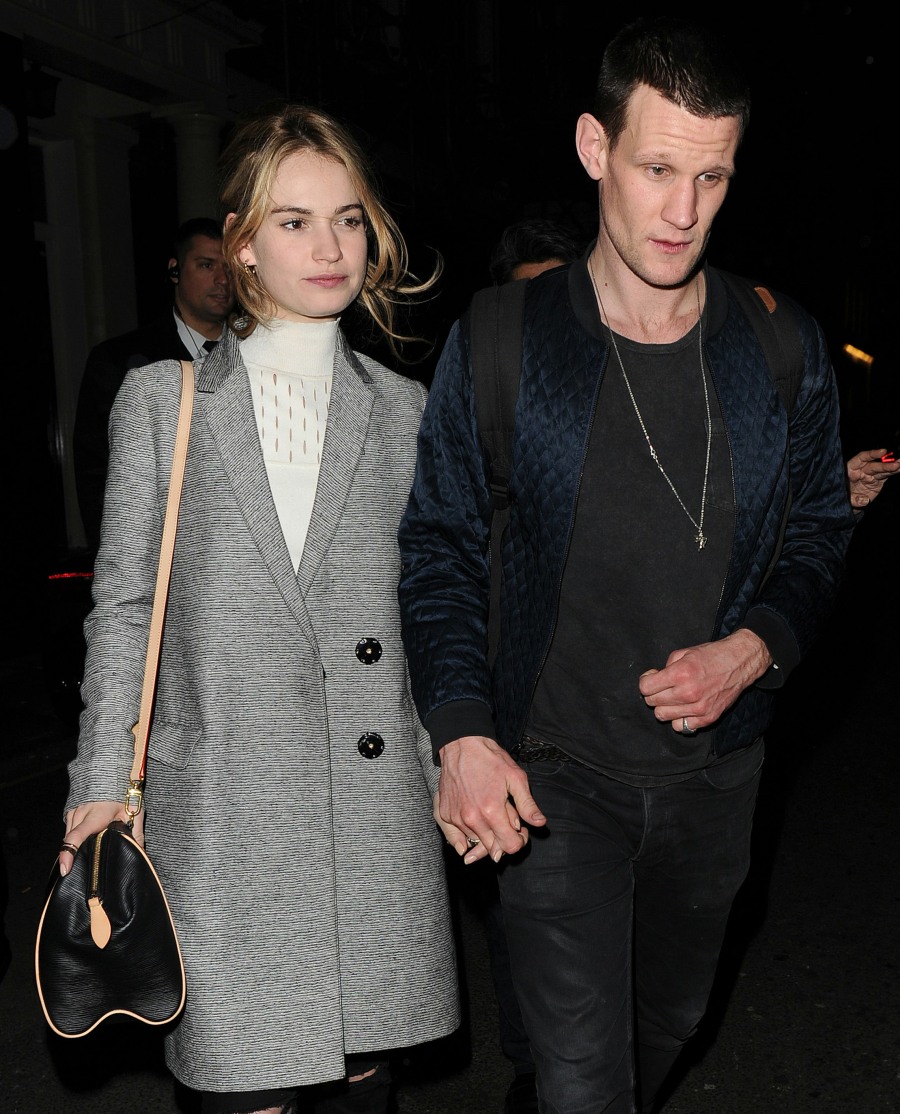 Photos courtesy of WENN, cover courtesy of Marie Claire UK.