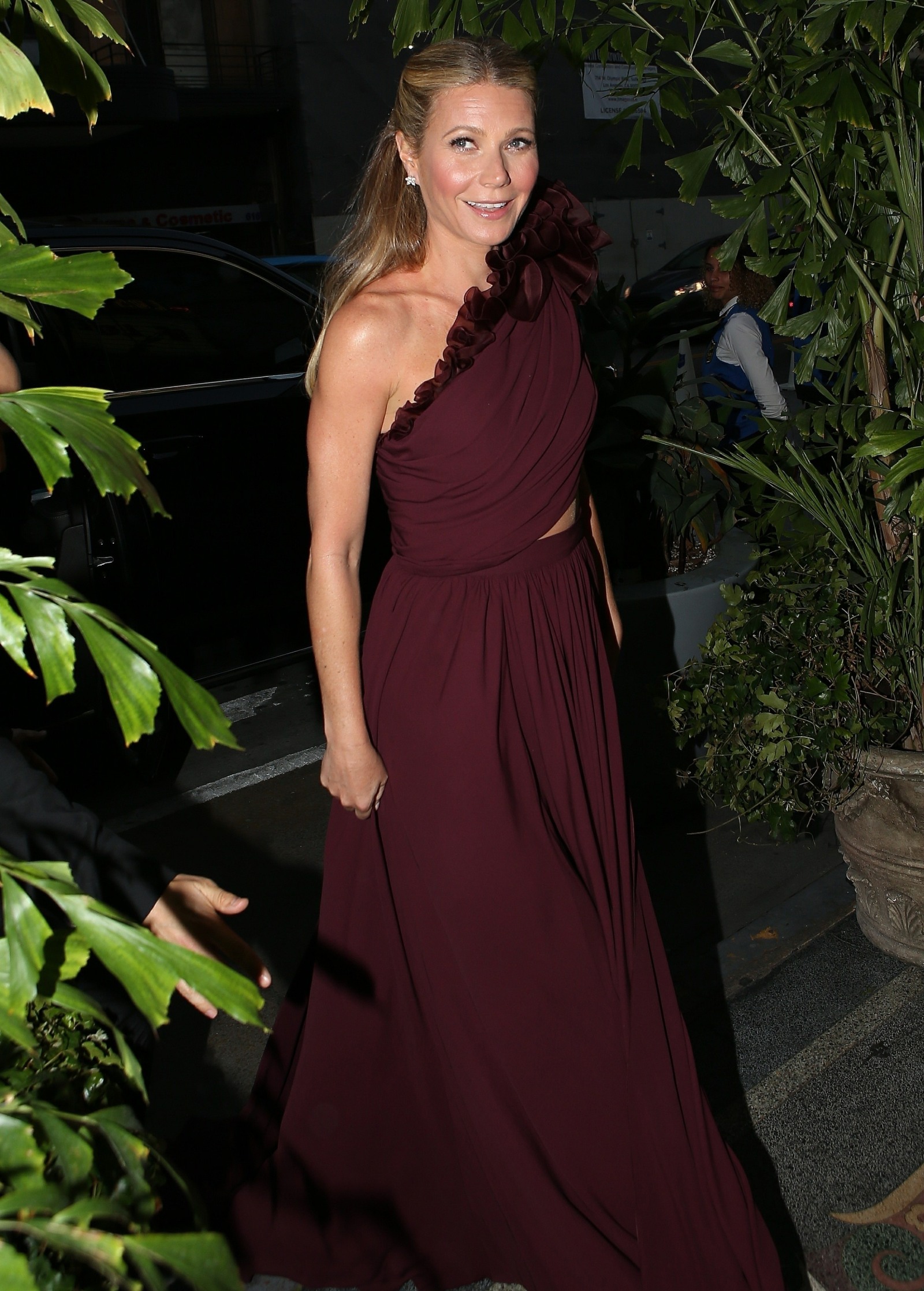 Gwyneth Paltrow and Brad Falchuk are still on, and still engaged. The more I hear about this pairing, the more it makes sense to me, honestly. He's quite content to let Gwyneth be "the star," even though he's a pretty well-connected guy too. He's just not in-your-face about it like Dame Goop, who has to name-drop every time she takes a breath. That being said, I would imagine Gwyneth's celebrity status and great connections have something to do with the fact that no major weekly has even raised the issue of the fact that Brad left his wife for Gwyneth, and that their relationship began while both of them were married to other people. But both Gwyneth and Brad divorced their spouses and now they'll be married by the end of the summer.
The Hamptons is buzzing that the summer will end with a bang — Gwyneth Paltrow's wedding to Hollywood producer Brad Falchuk. We hear that the nuptials will be at Paltrow's Hamptons home. A source says the wedding will be "at the end of the summer, after Labor Day."

Page Six exclusively revealed previous plans for Paltrow's bachelorette party in Mexico, as well as the couple's engagement party hosted by Ryan Murphy for 400 guests that many thought could be a surprise wedding.

Instead, Paltrow will opt for a home ceremony. She recently said of her plans: "I'm very busy so I'm actually not that involved in it."
A late-summer wedding in the Hamptons… well, it's not the most elite thing in the world, but it's not peasant-y either. I would have thought that Gwyneth would be more of a "let's do a destination wedding in Europe!" person. But maybe that's too nouveau riche, too Kardashian. The real elites don't have to be so showy! They just get married in the backyard of their Hamptons estates. Also: I hate myself for wanting to see her wedding gown. I doubt we'll see it though – do you think she will give away photos to the weeklies? Maybe she'll post one or two photos on Instagram, or maybe on Goop. Hm.
Here are some photos of Gwyneth at the Frederique Constant launch party in London on Thursday. I have a sheet set with that exact floral fabric.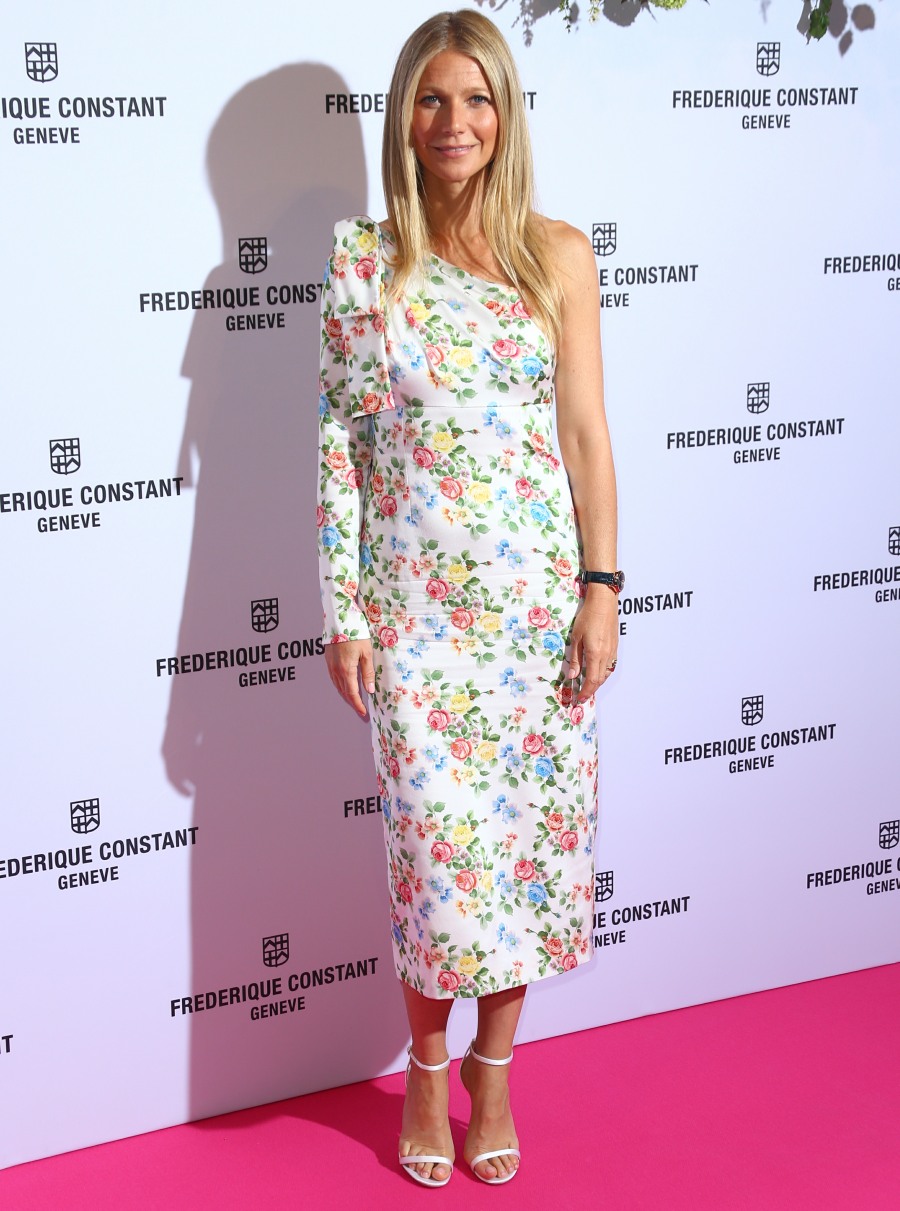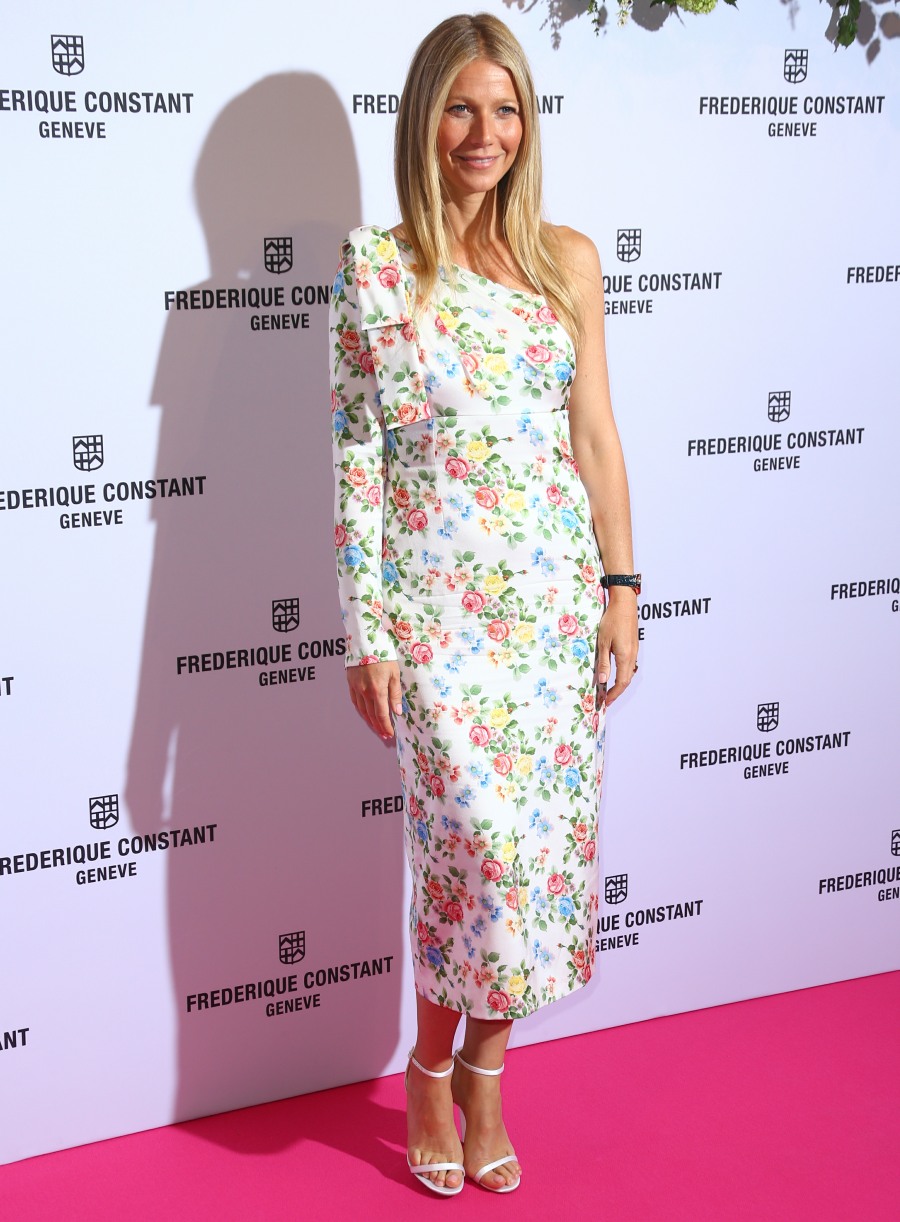 Photos courtesy of Backgrid, WENN.