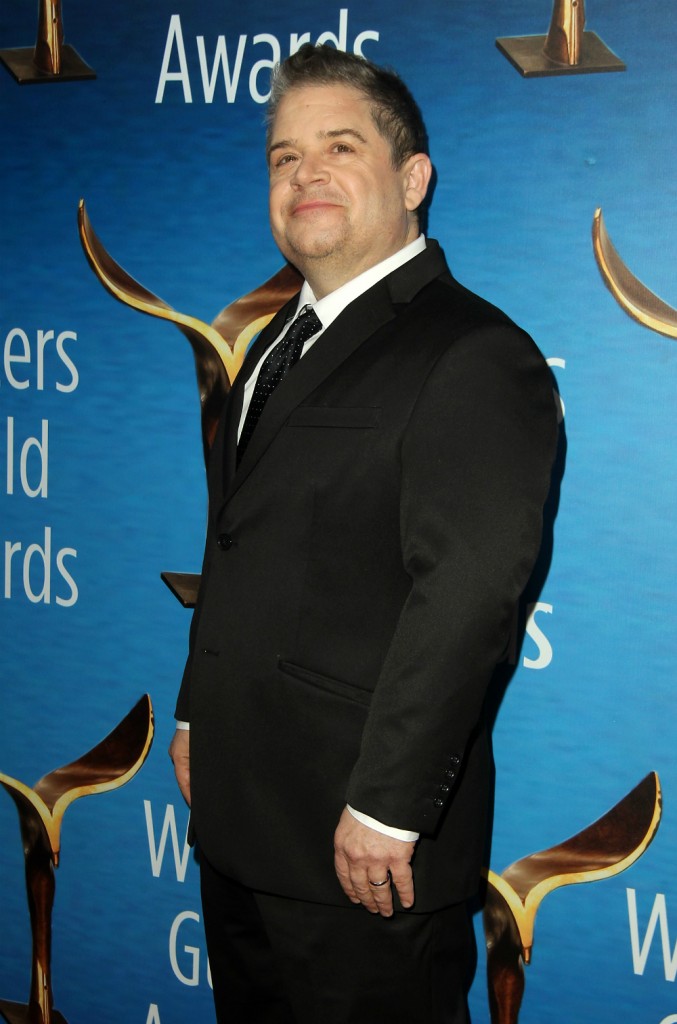 Many of us are still trying to process the many emotions surrounding losing Anthony Bourdain last week. I watched his shows and only read one of his books but I still felt the loss personally. So, I can't even imagine what those who were fortunate to know him must be going through. The nice thing about social media is that when something like this happens, it allows us to reach out to each other. I'm always so grateful when a celebrity shares personal details about someone we lost. Patton Oswalt gave us a lovely moment when he posted a screenshot of an email he'd received from Bourdain. Patton had collected suggestions from family and friends on where to go while on his honeymoon with Meredith Salenger. Patton then sent those suggestions to Bourdain for his thoughts and this was the response he got back:
When @MeredthSalenger and I honeymooned in Paris our friends & family put together lists of places to eat and things to do. Then I sent those lists to Anthony Bourdain for his input. This was his response. I love and miss him: pic.twitter.com/1YFI7zScz0

— Patton Oswalt (@pattonoswalt) June 10, 2018
Bourdain's response reads:
Patton,
I'm a fan and an admirer so gotta tell you this is no way to enjoy Paris.
Fuck them. All of them. They're THERE, everywhere. You will see them from the car window as you go and do important shit like live your life. In Paris!
Try and plan as little as possible.
Le Comptoire is great. Amazing food and perfect atmosphere. Show early and squeeze in to L'Avant Comptoire next door.
Le Dome for shellfish tower
Rue Mouffetard for the market
And sandwiche jambon or fresh croissant anywhere at the right time.
First of all, could you imagine getting Anthony Bourdain to sign off on your honeymoon in Paris? I love this because of how much it represents Bourdain's voice as I knew it. Getting the right food was important enough to tell someone to 'f**k' their friends and their suggestions. It's a great tribute and I hope it brought Patton some peace by posting it. I honeymooned in Paris. I did not have Bourdain sign off on our plans, nor did we have any money left after the wedding, but I can second two of his suggestions: plan as little as possible and that a croissant or sandwiche jambon at the right time is amazing. I had a croissant and coffee after emerging from the Catacombs and it was such a part of that unique moment, it's stayed with me always. I don't think I've ever had a bad sandwiche jambon but it could be that I was on my honeymoon, so every moment was the right time. I'm trying really hard not to get mushy but my chest is tightening thinking we will never get any more of these kinds of suggestions from Bourdain.
I like Patton but understand some people are annoyed by him. In his defense, he may overshare his life with Meredith, but he lets us share everyone in his life, like his late wife Michelle and now Bourdain. Not to mention lending a voice to grief that really hadn't been heard in the celebrity realm. Given that, I'm grateful to him. Plus, he and Paula Pell really are the best part of A.P. Bio.
This is tangential but right after Bourdain's death was announced, Patton retweeted this clips from Jonah Ray Rodrigues from Hidden America (Jonah and Patton worked together on the Mystery Science Theater 3000 reboot). Hidden America is a parody of shows like Bourdain's No Reservations and Parts Unknown. He actually got Bourdain to appear in a segment, but Bourdain's only condition was to parody himself. It's a small piece of wonderful:
I was obsessed with Anthony Bourdain. So I made a show parodying his called Hidden America. I was lucky enough that he agreed to be on the second season. His only request was that he wanted to play a shittier, more bafoonish version of himself. Here's some clips 1/3 pic.twitter.com/yqXsji6d4D

— Jonah Ray Rodrigues (@jonahray) June 8, 2018
2/3 pic.twitter.com/vOjMe15fpD

— Jonah Ray Rodrigues (@jonahray) June 8, 2018
3/3 pic.twitter.com/N1YylE7gZk

— Jonah Ray Rodrigues (@jonahray) June 8, 2018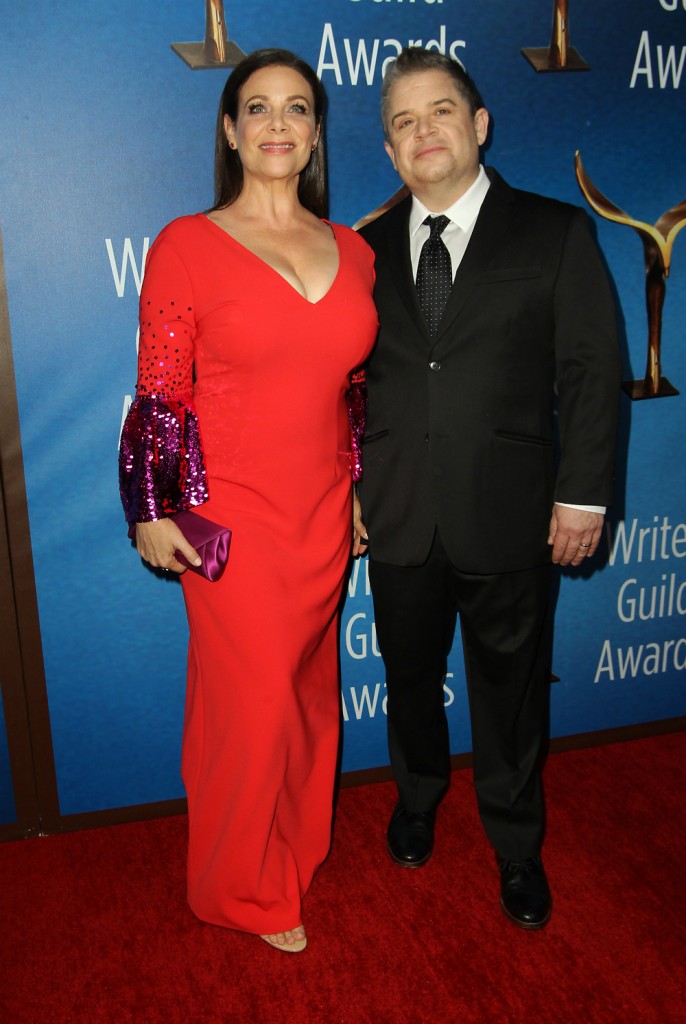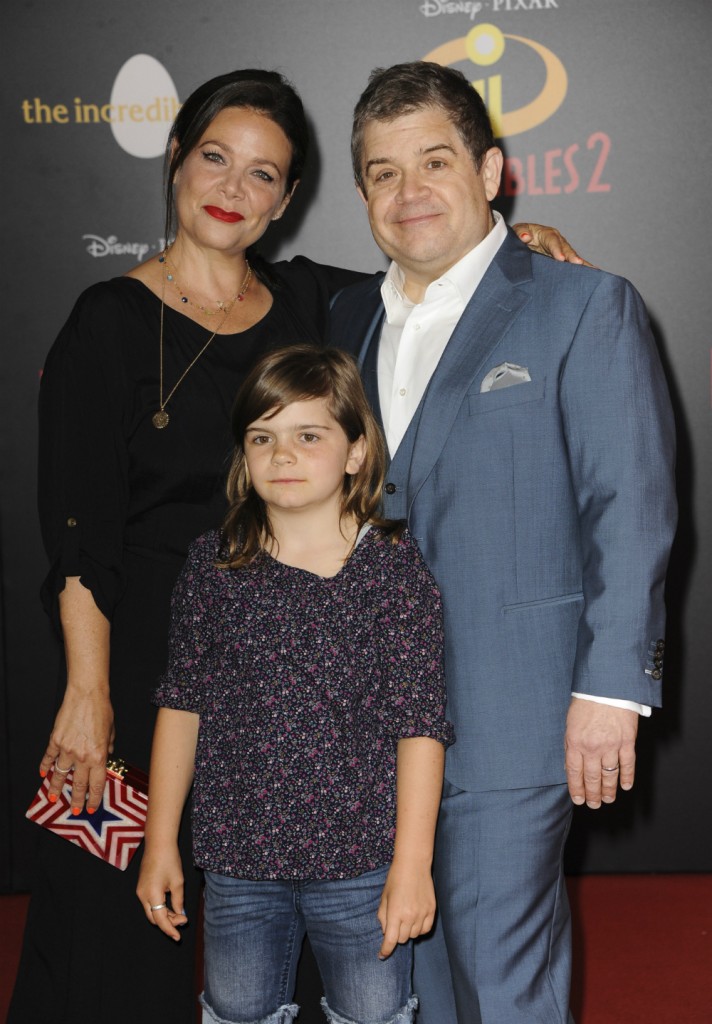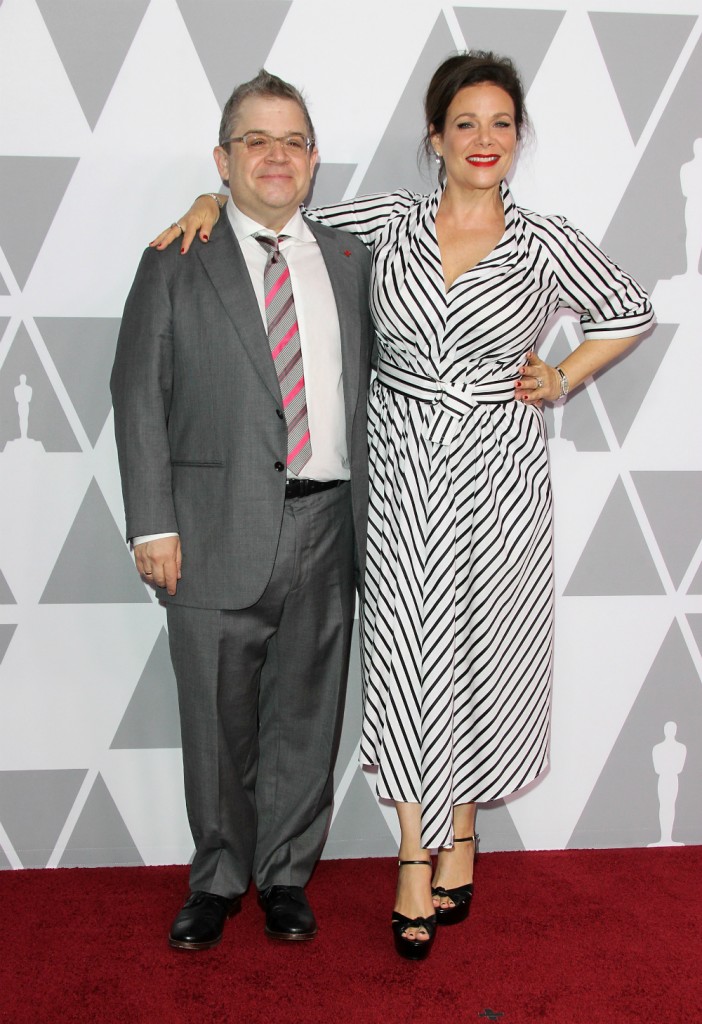 Photo credit: WENN Photos and Twitter