Embed from Getty Images
It only took a couple of months for the engagement rumors to start for singer/dancer/actress Jennifer Lopez and beau Alex Rodriguez. The two, who have been together since early 2017, are still a "thing," but don't intend to walk down the aisle together soon, if Jennifer is to be believed.
On an interview on Good Morning America on Monday, Jennifer talked about her Las Vegas residency (which just had its 100th show), getting older and, of course, her love life. When asked about her song "El Anillo," which translates in English to "The Ring," she quickly said the tune was "written about the two of us, but it's like, not about the two of us." She then joked, "It's not like I'm like,'Hey….Where's my ring?'" and said that she felt like the songwriters composed the tune because "they want that to happen." Jennifer then added:
"We have to take our time. I've made plenty of mistakes in my past. We're mature now. We're grown-ups, and we're going to take our time and we're going to do things at our own pace. Our life right now is incredibly wonderful. Between our kids and our work, we're truly blessed. We don't need anything more right now."
Of course, anyone interviewing Jennifer always has to ask how she stays so young-looking, and GMA went there. Jennifer admitted, "I'm aging. It is happening." She hinted that she may be building on her budding makeup empire to help us achieve her youthful glow, revealing that, "I've been working on a little secret package thing that I'm gonna release in the next year." The "secret package" might contain products "just for your skin and…some other things." Way to be vague, Jennifer.
Jennifer concluded the chat by sharing some love for her fellow working moms, asserting, "Women are multi-taskers and we can do anything if we put our minds to it. I truly believe that." If the multi-tasking she's talking about is inhaling a pint Halo Top ice cream while surfing the internet and heating up a Lean Cuisine in the microwave, I can totally relate.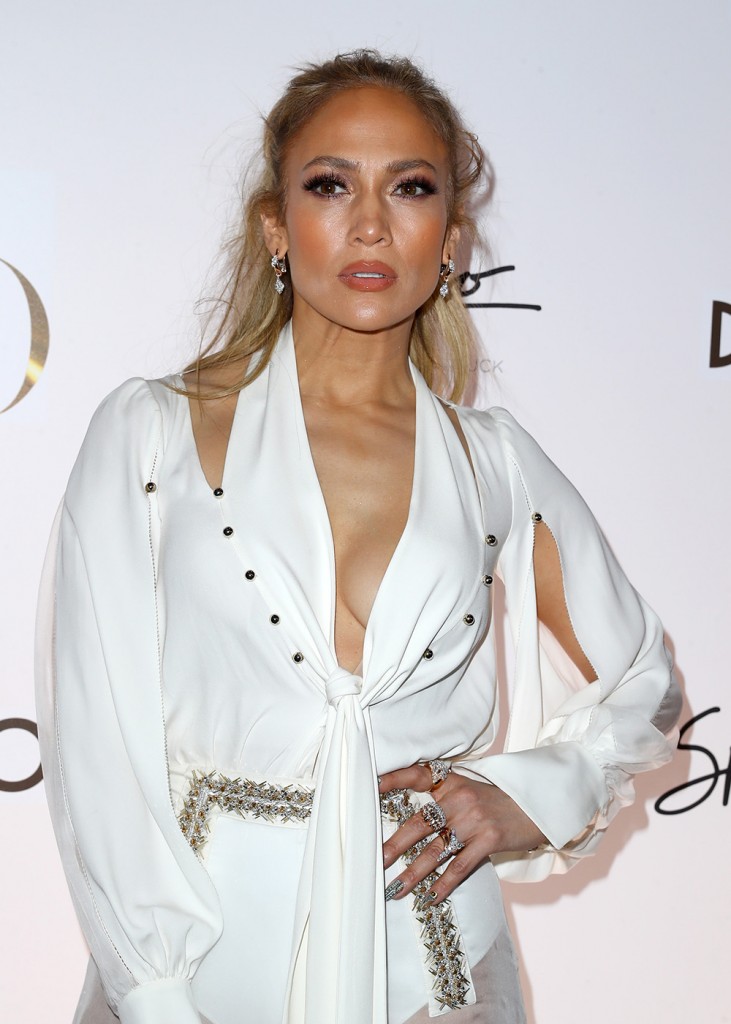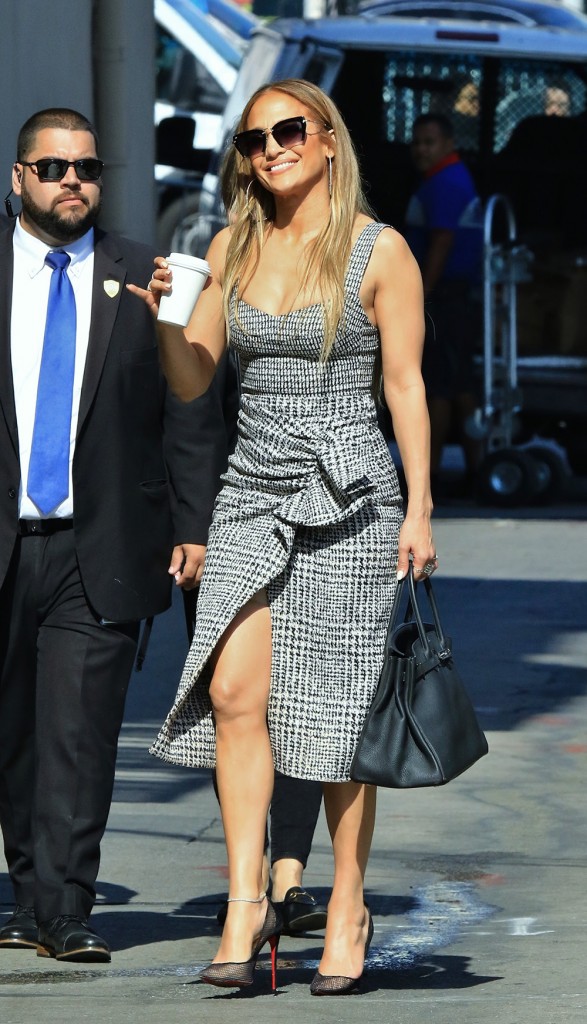 Photos: Getty Images, WENN.com