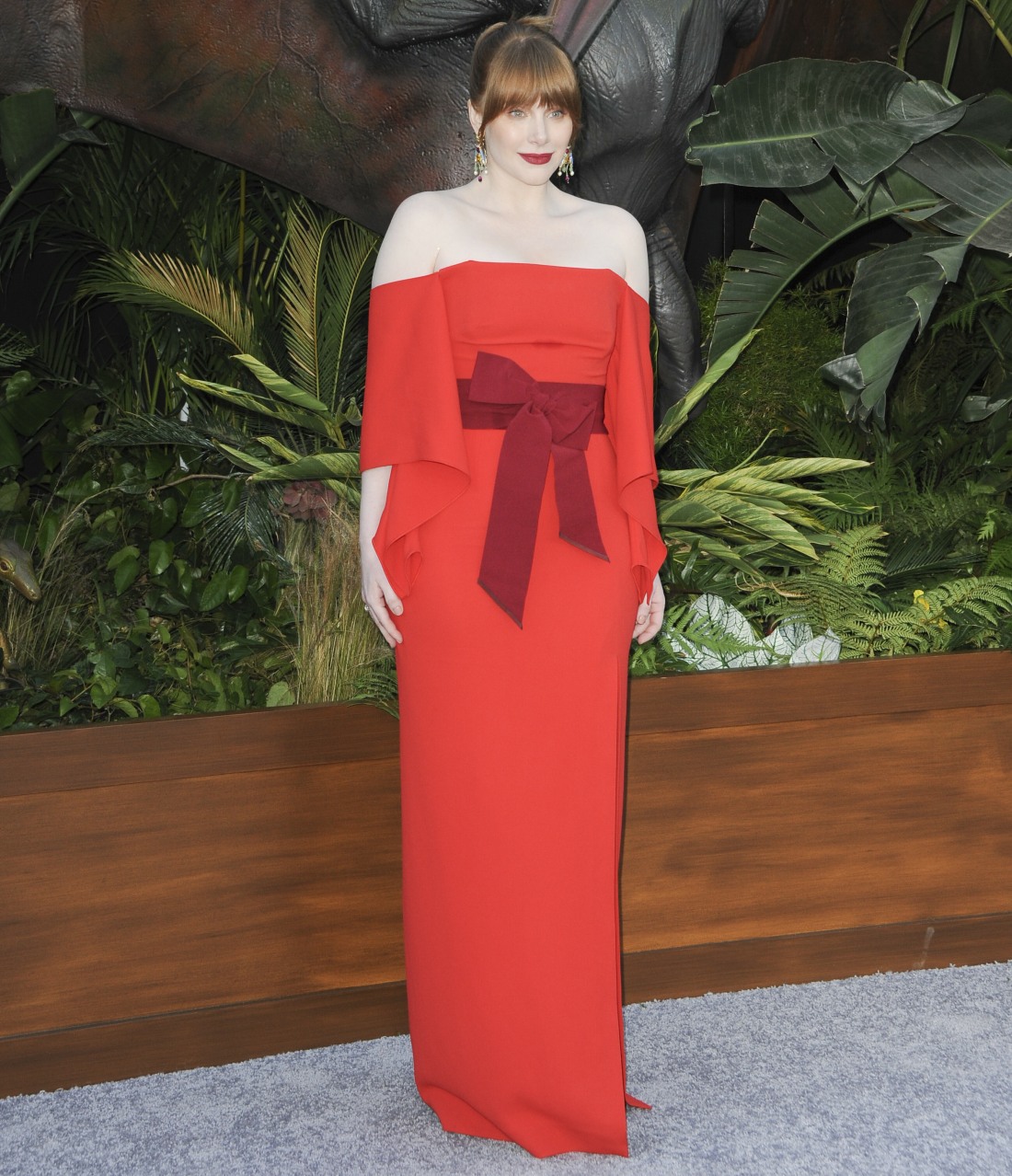 I've mentioned this before, but I've come back around on Bryce Dallas Howard. I used to not really care about her one way or the other, but at some point, I just became a fan. She seems like a real person, she talks about how expensive it is to be an actress, and she turns in some good work. These are photos of Bryce and Chris Pratt at last night's LA premiere of Jurassic World: Fallen Kingdom.
Try to sit there and figure out what I'm going to take issue with. Do you see it? THOSE BANGS. Granted, Bryce usually has bangs. Perhaps she even exists in the zeitgeist with some form of bangs trauma. But good God, I don't remember them ever being this bad. They are too thick, too long, and I'm sorry… it's 2018, no one should do the "bangs tendrils" on the sides. THIS IS A MESS.
Bryce's dress here is Roland Mouret, a designer I generally enjoy. What are the thoughts on a redhead in red? I've defended redheads-in-red before, because I genuinely think Julianne Moore looks amazeballs in red. But is it too much on Bryce? I can't decide. I do like the gown though, and I think the whole look would just look better without those shaggy-dog bangs. Ugh. Chris Pratt looks nice though – his suit is Tom Ford, and I would have thought that the tailors at Tom Ford could do something better with the pant leg, right?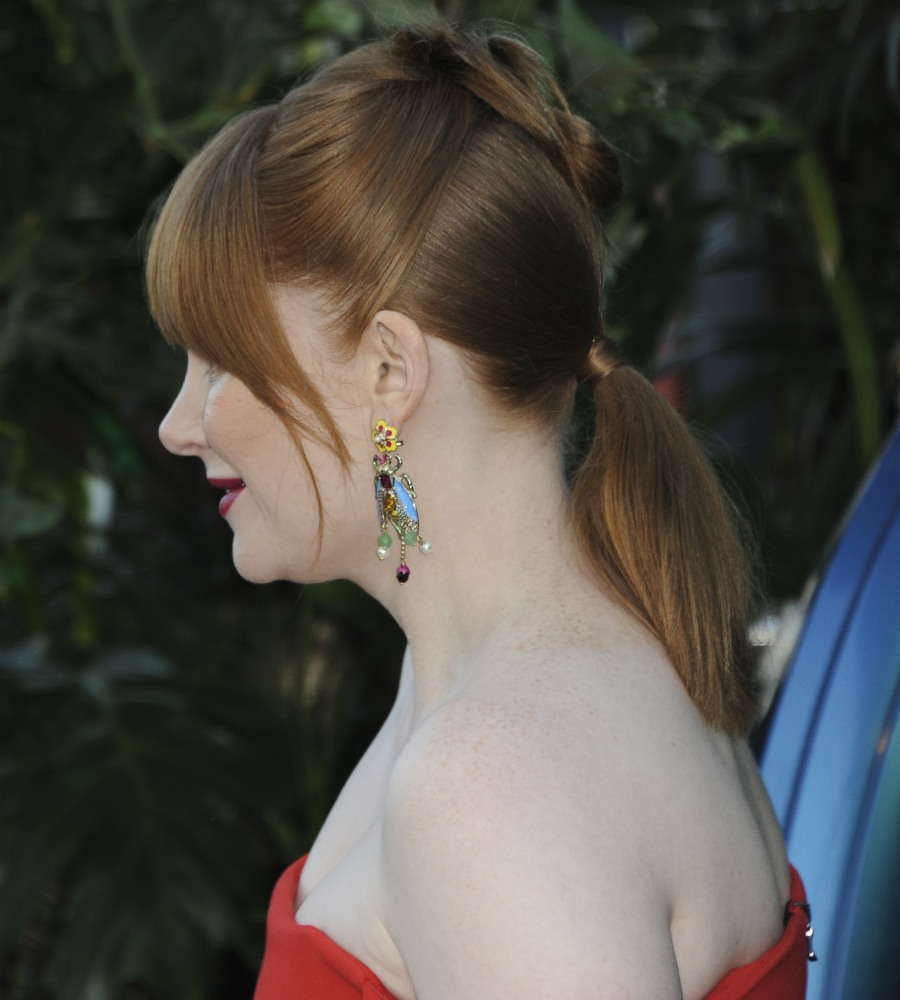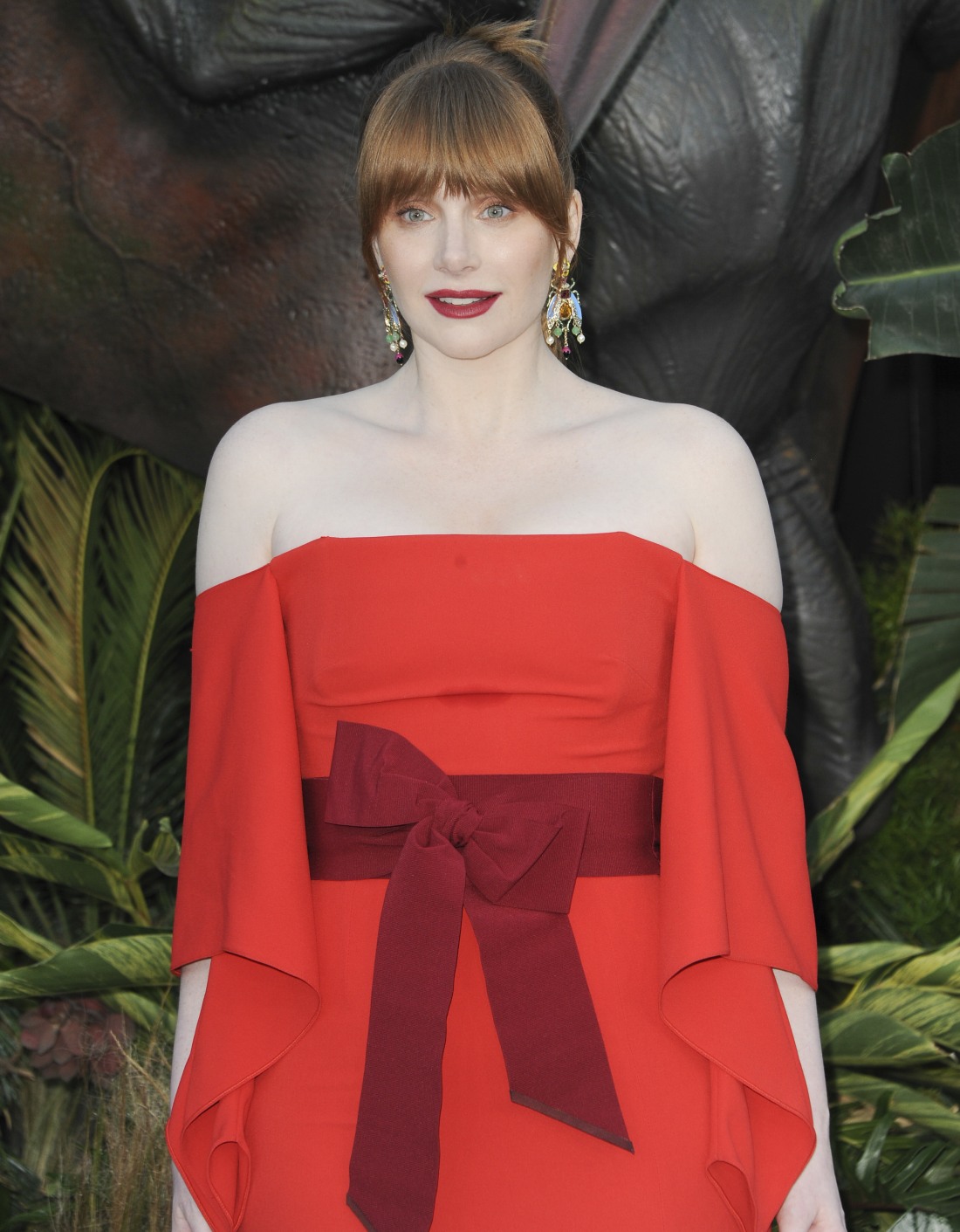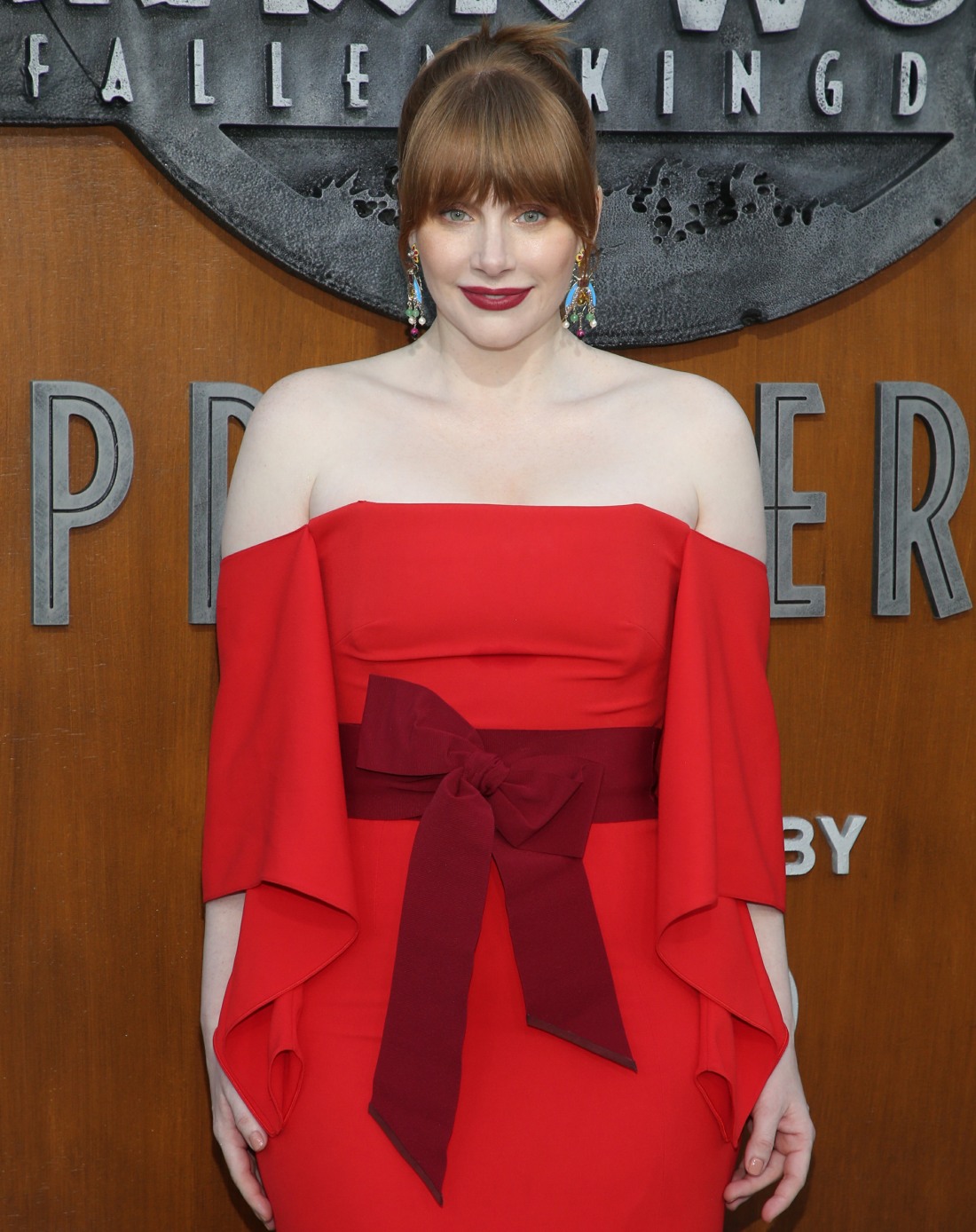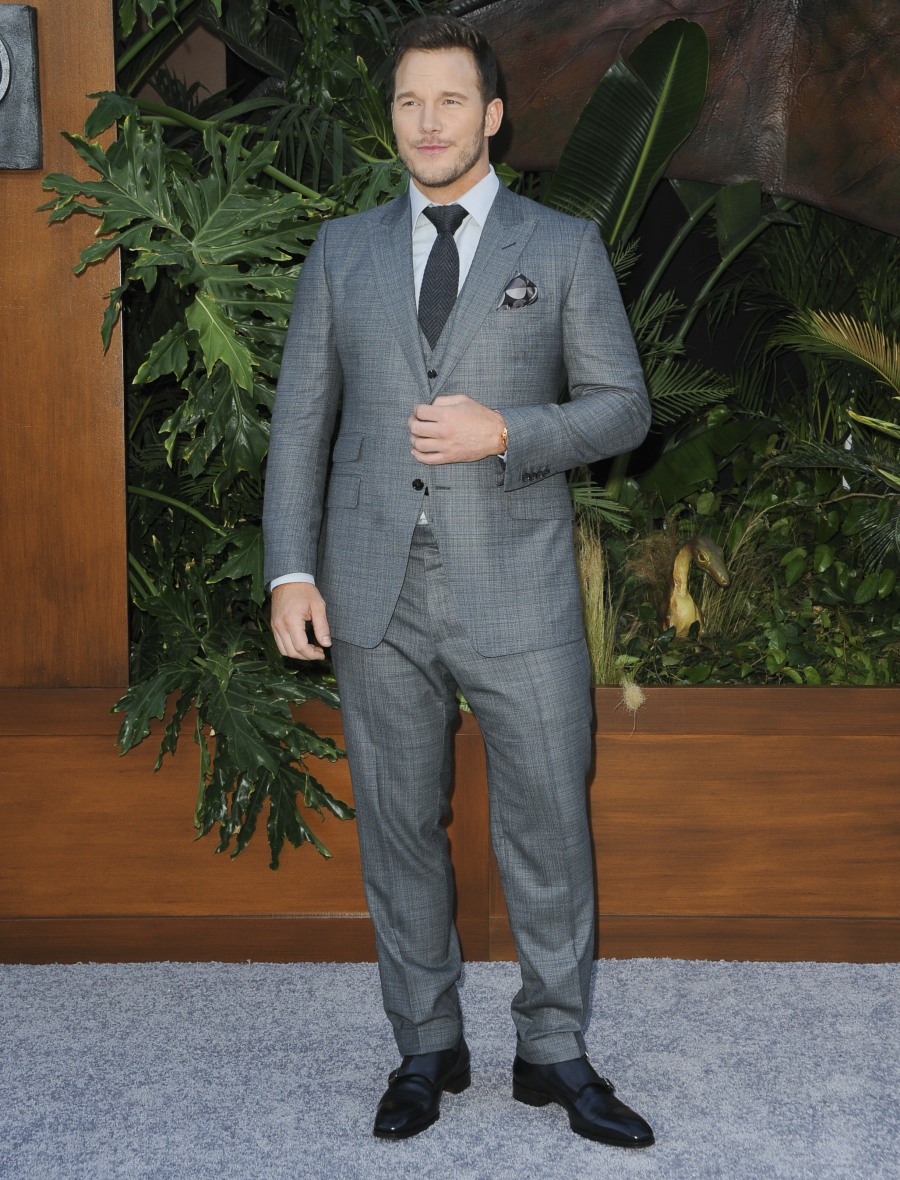 Photos courtesy of WENN.