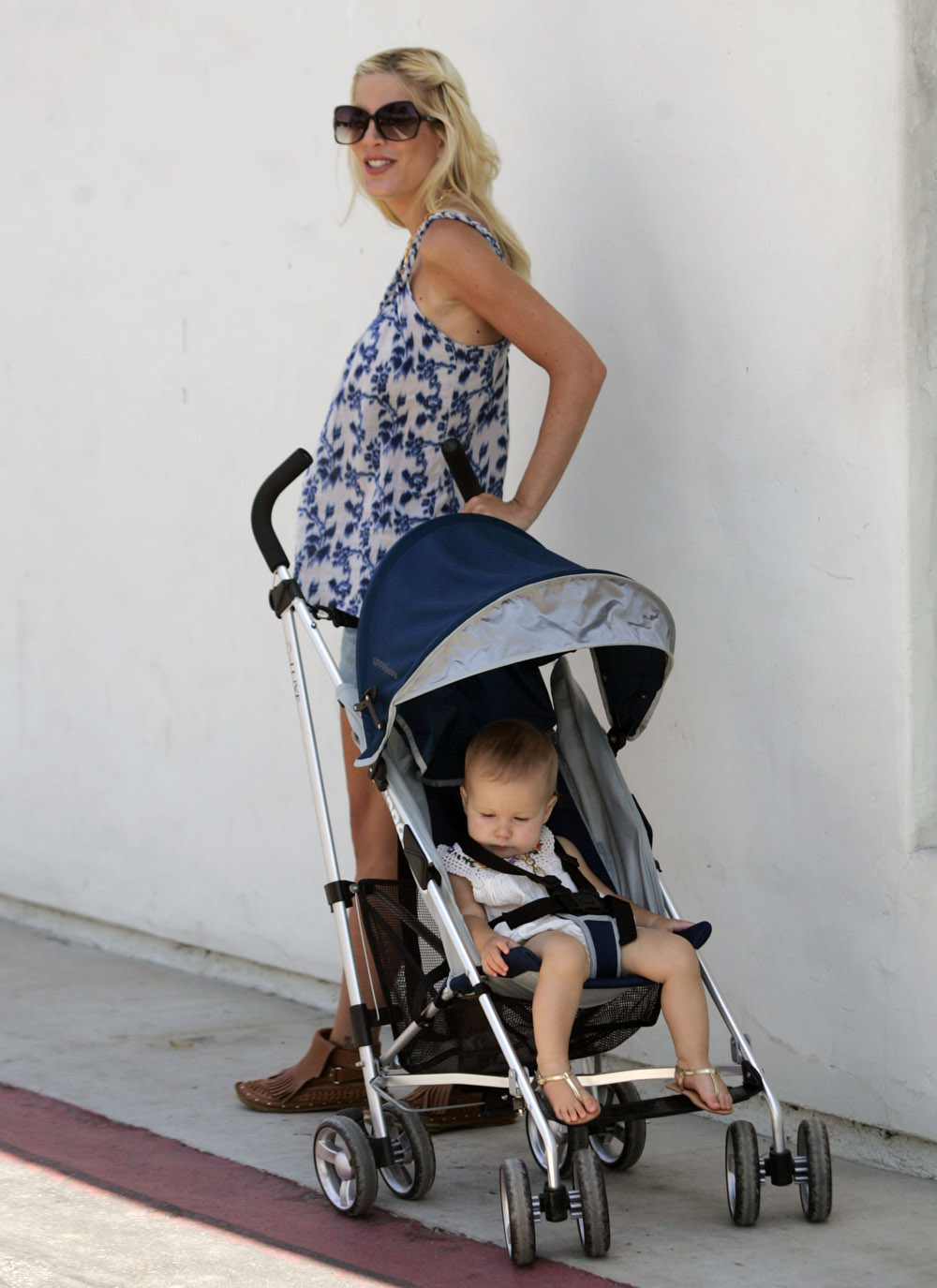 How did Tori Spelling end up with such absolutely gorgeous children? I'm not trying to be rude, honestly. I'm not one of those Tori Spelling haters – I actually enjoy reading about her, and I think she's a lot smarter than people give her credit for. But she's not some great beauty, and her husband/baby-daddy Dean McDermott is attractive but not pretty. So how did Tori and Dean get such beautiful, angelic, gorgeous children? I literally have no idea.
These photos are from Sunday, when Tori and Dean brought their kids Liam and Stella along to an outdoor charity event in Los Angeles. Denise Richards was also in attendance, but it seems Tori and her kids stole the show. Not only is Stella one of the cutest babies, Tori is looking a lot better lately too – she gained some weight back and her arms aren't looking as emaciated. Hopefully the drama with her mom is over, and Tori can get back on a healthier track. Team Tori!
Tori hadn't given many interviews as of late, but she did release a very sweet statement after Farrah Fawcett's death. Tori said, "Farrah was an inspiration to all and had the most amazing spirit. She was one of the kindest, sweetest, and funniest women of I've had the privilege of knowing and I'm proud to have called her a friend. Her smile will be greatly missed. My thoughts are with her family."
Images thanks to Fame Pictures .