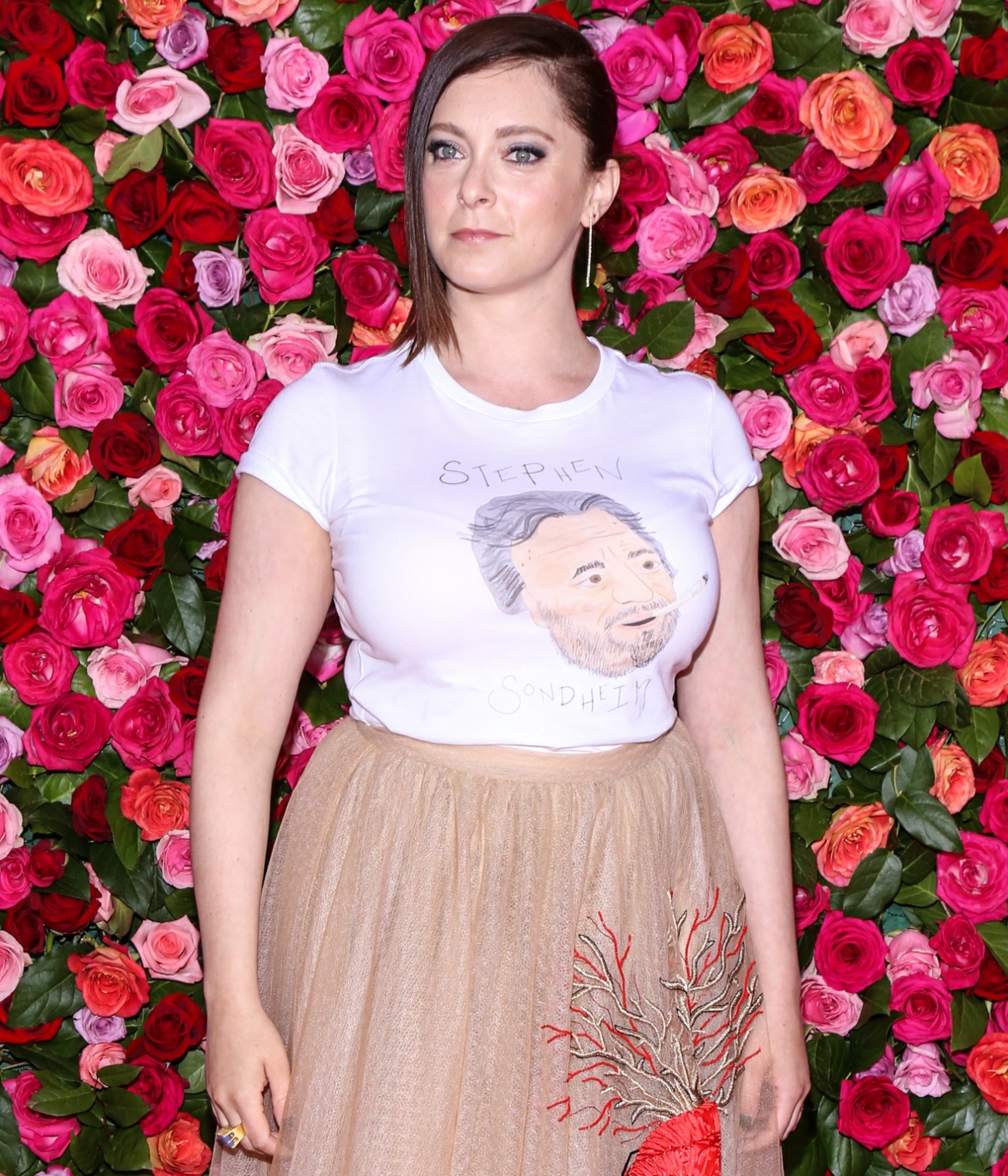 Rachel Bloom is the creator and star of Crazy Ex Girlfriend. I'm not incredibly aware of her, but I know who she is and I know why she's famous (because of the show). I know she's won awards for Crazy Ex Girlfriend, and I can identify her on sight, despite the fact that I've never met her. Neil Patrick Harris cannot say the same. He tweeted out some really rude sh-t as he was live-tweeting the Tony Awards on Sunday night – go here to recap. Bloom was doing backstage interviews on-camera and taking care of some of the transitions, all on live TV. NPH tweeted: "Who is the woman in the top hat backstage at @TheTonyAwards? Gideon remarked that she says 'like' and 'oh my god' a lot. I'm confused…" Bitchy. Shady.
Rachel responded when she could that she and Neil have met "numerous times" and that her husband wrote on How I Met Your Mother for years. Neil responded with "Indeed! Well said. Thanks for the reminder. How was backstage?" Still bitchy. So… GQ decided to check in with Rachel and she had some stuff to say about that uncomfortable moment:
How she felt after the tweet-exchange: She felt "kind of devastated" after reading his comment. Initially, "I was actually going to tweet, 'This makes me sad.' But then I was like, "Ehhhhhhhhhh…I don't want to give him that, necessarily.' Look, I've met him a couple times—very recently, backstage in the dressing room of a Broadway show. And we hung out for a solid 15 minutes with the star of this Broadway show. It was just bizarre to me that it wouldn't ring a bell. And also, that he wouldn't Google it."

Bloom says that NPH is obviously "not a writer": "His version of a Twitter joke is to just kind of…live-comment to Twitter followers with kind of random, unformed thoughts. And fame does that to you—where you think every kind of random, unformed thought is a gem, because you get 10,000 likes from it. He has, like, 27 million Twitter followers. And that makes me scared about fame in general. The yes-men. Even if what you're saying is, I don't know, kind of weird or unoriginal, you're still getting a lot of approval and dopamine surges for saying it. And I really, really hope that I can surround myself with people who will call me out on my s–t, so that—even if I ever were to have 27 million Twitter followers—I would be just kind of…a person first, and a famous person second."

Overall, what she thought of the moment: It was "random," but not "terrible…But I think, if he wants to be gracious: He has 27 million Twitter followers. He could check out an episode of the musical TV show Crazy Ex-Girlfriend—which is, right now, the only musical show on television. And tell his 27 million Twitter followers to check it out. I wouldn't hate that!"
Soon after the GQ interview dropped, NPH tweeted his apology. Note that he didn't apologize Sunday night when he was rude and she called him out. He didn't apologize the next day, or the day after that. He waited to see if it was going to be a bigger deal. He waited to see if she was really upset about it. She was. So that's when he apologized.
Sincere apologies to @Racheldoesstuff for my Tony tweet. I failed to research her before pressing 'send', and what I thought was a funny comment in our living room must have been far from funny to read, backstage, mid show. As a performer and a parent, I should have know better.

— Neil Patrick Harris (@ActuallyNPH) June 13, 2018
"I failed to research her before pressing send" is still f–king bitchy, right? Especially since she made it clear to GQ that she stood with him for 15 minutes recently and had a conversation with him, and that they've met multiple times before that. For the love of God. Way to minimize her even further, NPH. In any case, Bloom accepted his apology. Which is fine, because I loved that she basically called him a fart-sniffing narcissist surrounded by sycophants.
Hi, thank you for this! Apology accepted.

— Rachel Bloom (@Racheldoesstuff) June 13, 2018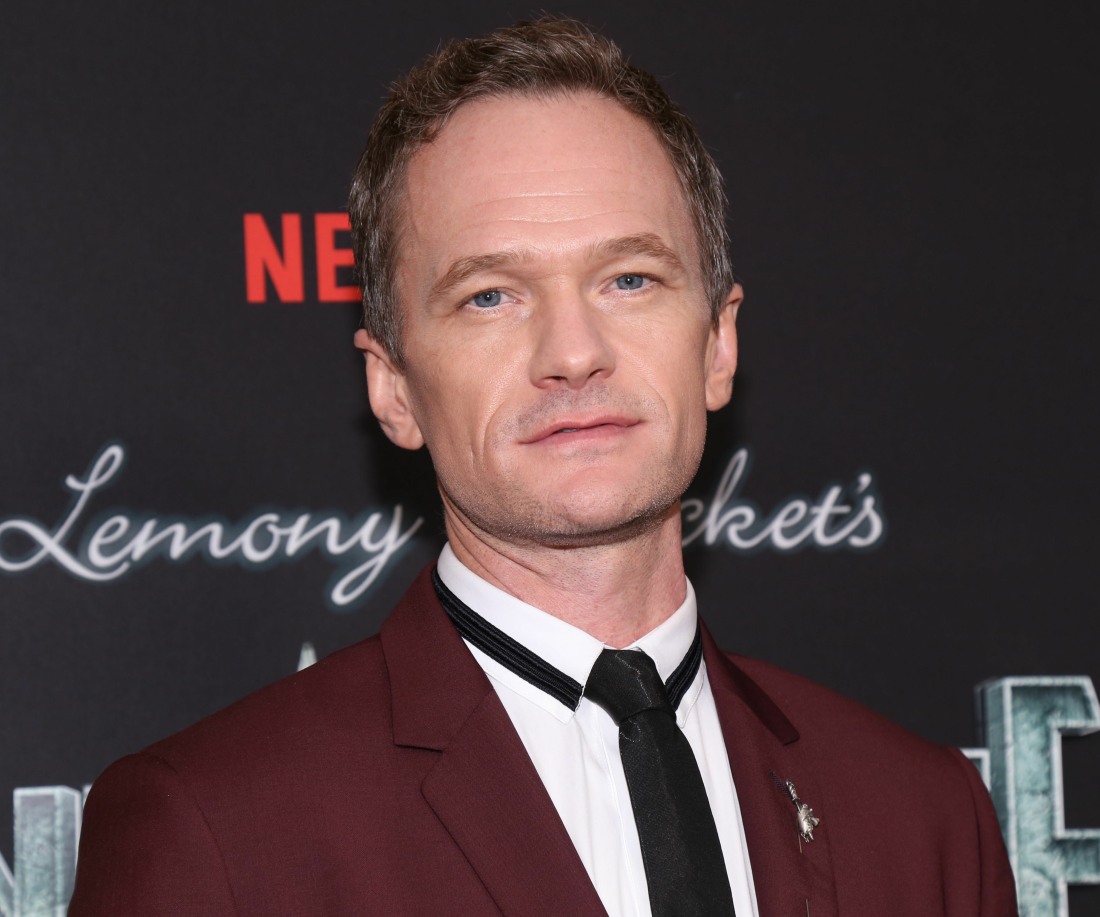 Photos courtesy of WENN.