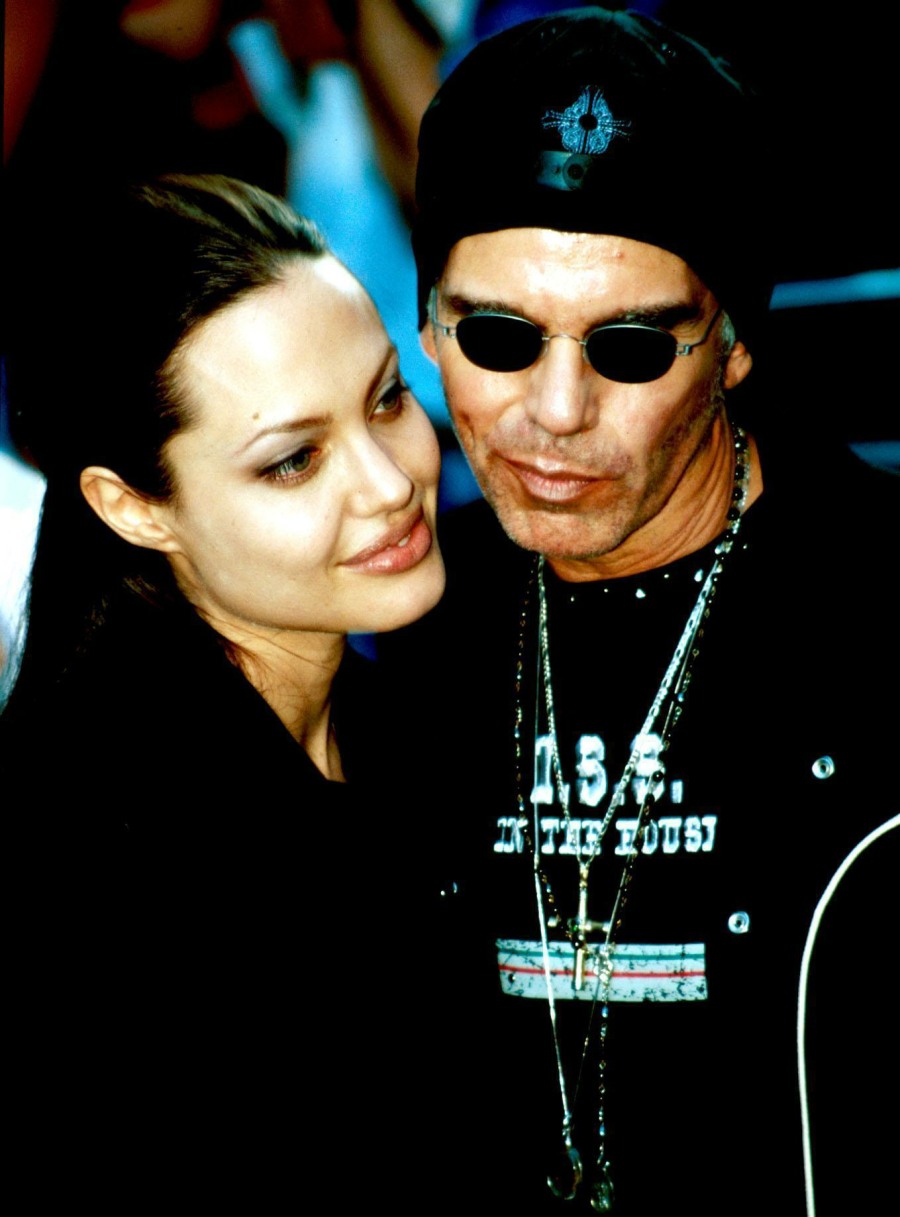 Billy Bob Thornton pops up every few years because he's mentioned his ex-wife Angelina Jolie in an interview. It's a bit painful, because BBT actually is a great actor and writer and he deserves to be discussed on his own, for his work. But that just doesn't happen – he really only makes headlines when he's talking about Angelina. BBT did a podcast interview with the Hollywood Foreign Press Association's In Conversation. He got the question about his 2001-03 marriage to Angelina. Some quotes:
What he thinks about his marriage to Jolie now: "I look at that time as a great time. Angie is still a friend of mine and she's a great person and she's done so much. She makes movies that are important to her whether they succeed or fail, she still does what she believes in and I'll always respect her for that."

The craziness around their marriage: "A lot of the things they said about us at the time were exaggerated. It wasn't as crazy as people wrote about it."

The vial-of-blood necklaces: "The necklaces were a very simple thing, 'Hey let's poke our fingers with a pen and smear a little blood on there and when we're away from each other we'll wear the necklace.' It was that easy. But by the time it came out in the press it sounded like we were wearing a bucket of blood around our necks."

Why they split: "We just had different lifestyles. Hers is a global lifestyle and mine is an agoraphobic lifestyle. So that's really, that's the only reason we're probably not still together, maybe. There was a different path in life we wanted to take."
He's clarified all this before – they never wore "vials of blood" as necklaces. They grew apart pretty organically as Jolie changed and "grew up" and became exposed to the work of the United Nations High Commission on Refugees. She adopted Maddox, and it seemed like BBT wasn't all that interested. In general though, it doesn't seem like they ever hated each other. They just grew apart, and they still check in with each other and like each other. Just my opinion: for Angelina, I think "the one who got away" was always Jonny Lee Miller, her first husband. They were too young when they met, but if she found a guy like JLM right now, I bet she would fall hard for him.
PS… I will NEVER get over her horrid eyebrow situation in these photos.
Photos courtesy of WENN, Getty.