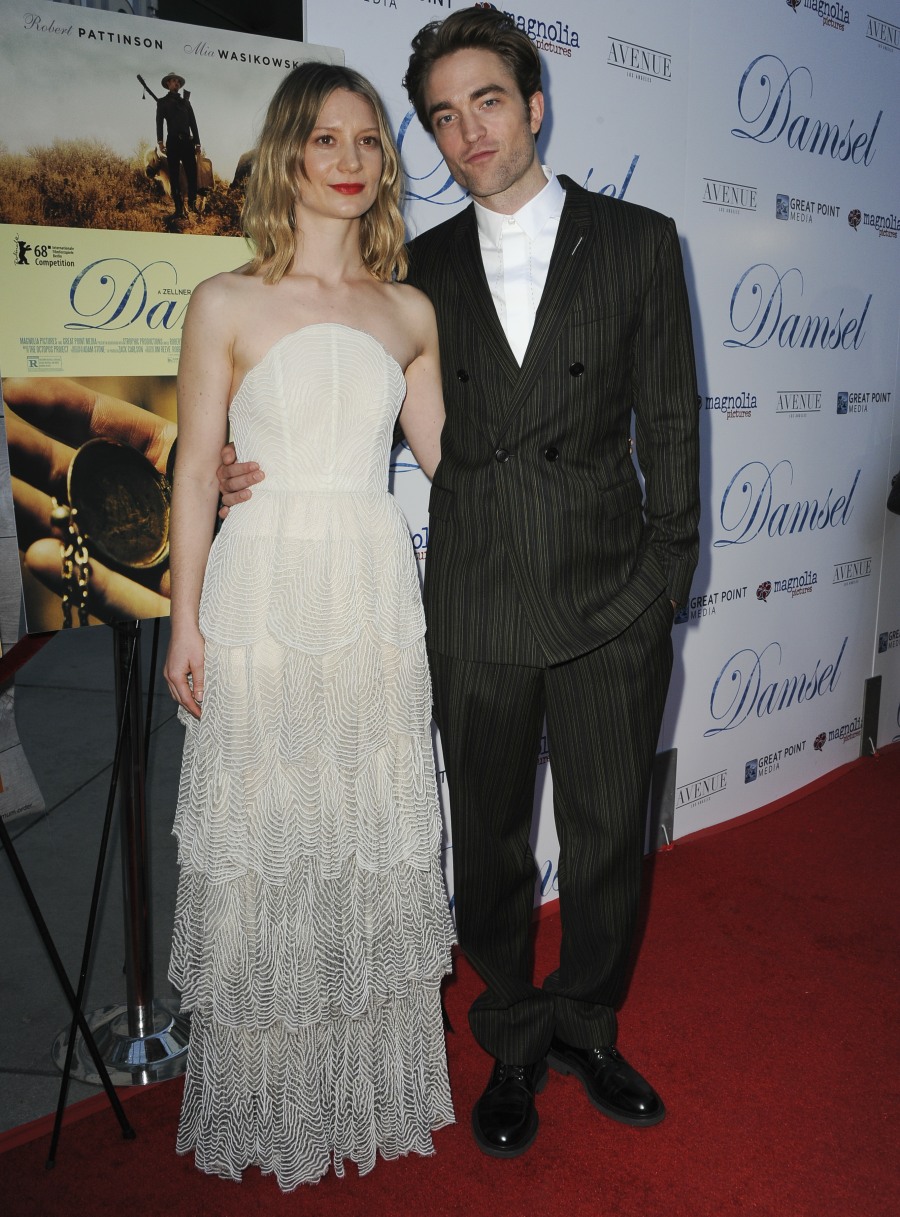 Robert Pattinson has been promoting his new film, Damsel, this week. These photos are from Wednesday night's premiere in LA. Rob happily posed with his costar and friend Mia Wasikowska. I've seen some people suggesting that Rob and Mia need to happen, but I'm really not feeling it. I think they're just friends, and they've been friends for a while. I also think she's probably not his type? He likes a bit of drama with his girlfriends, whether it's FKA Twigs or Kristen Stewart. Mia just seems too low-key for his taste. As for Robsten and how it is truly UNBROKEN, Rob has been asked about Twilight a lot this week and his answers are quite nice, in general. Some assorted quotes:
On his favorite part of Twilight: "The whole thing" was his favorite memory, adding, "That first movie was great. It was really, really fun. It was a massive turning point in my life. I had an entirely different life after. I wasn't entirely sure I was going to be an actor until after that movie so I'll always appreciate it."

On working with amazing leading ladies: "Oh tons! I mean, I've worked with some real power houses. Definitely Mia is one of them, obviously. Kristin Scott Thomas, Uma Thurman… Kristen Stewart, Kristen too! Kristen Stewart as well, yeah. Catherine Hardwicke, too. She's great."
In my opinion, Rob doesn't get enough credit for being an actor who actively looks for projects with women. There are so many actors – of all ages – who avoid love stories like the plague, and would rather chew off their own arm rather than co-star in a drama where a woman has an equal role. You know who Rob reminds me of a little bit? Hugh Grant. The floppy hair, the willingness to work with women as equal storytelling partners, etc. As for what Rob says about Twilight and Kristen… I think he's gotten enough distance from it now to appreciate what the franchise did for his career and his life.
PS… Mia's dress is a Dior. Rob's suit is Dior too.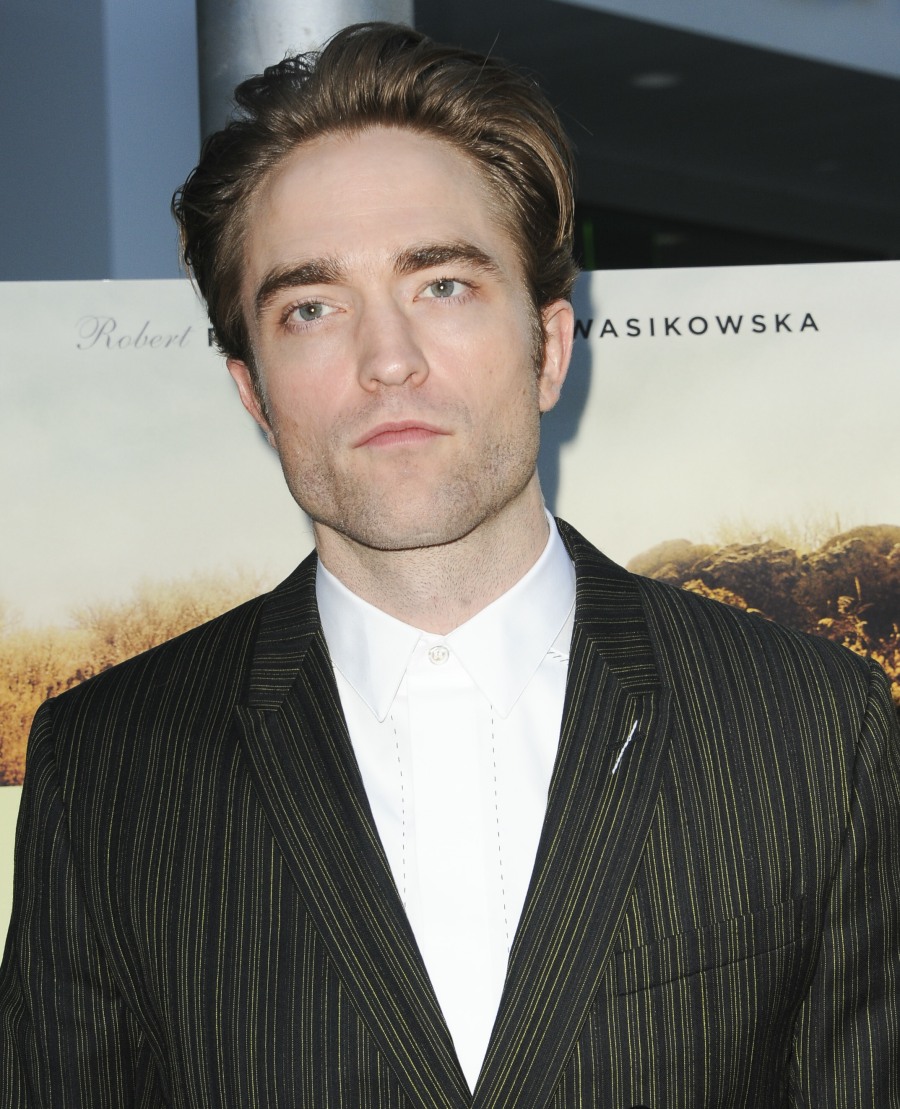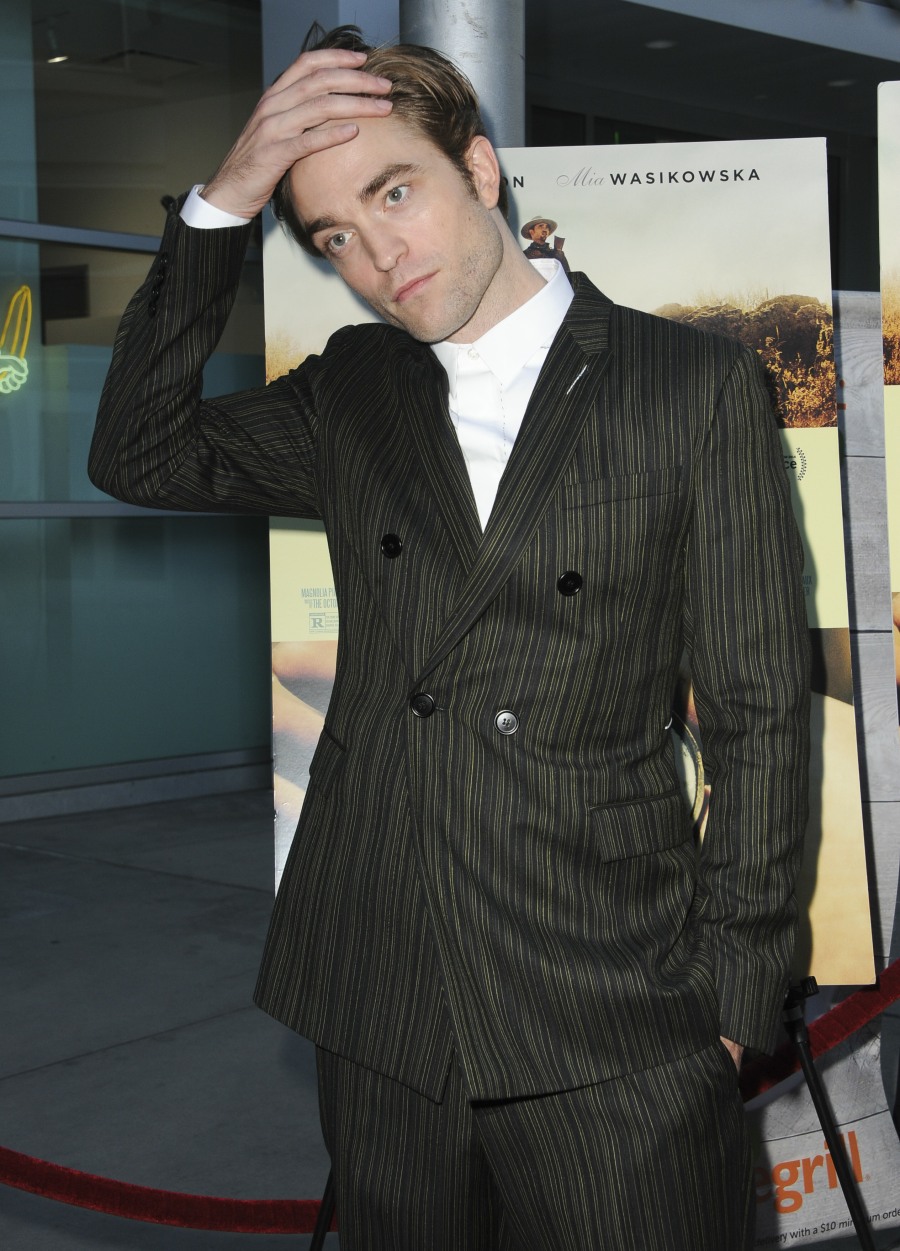 Photos courtesy of WENN.