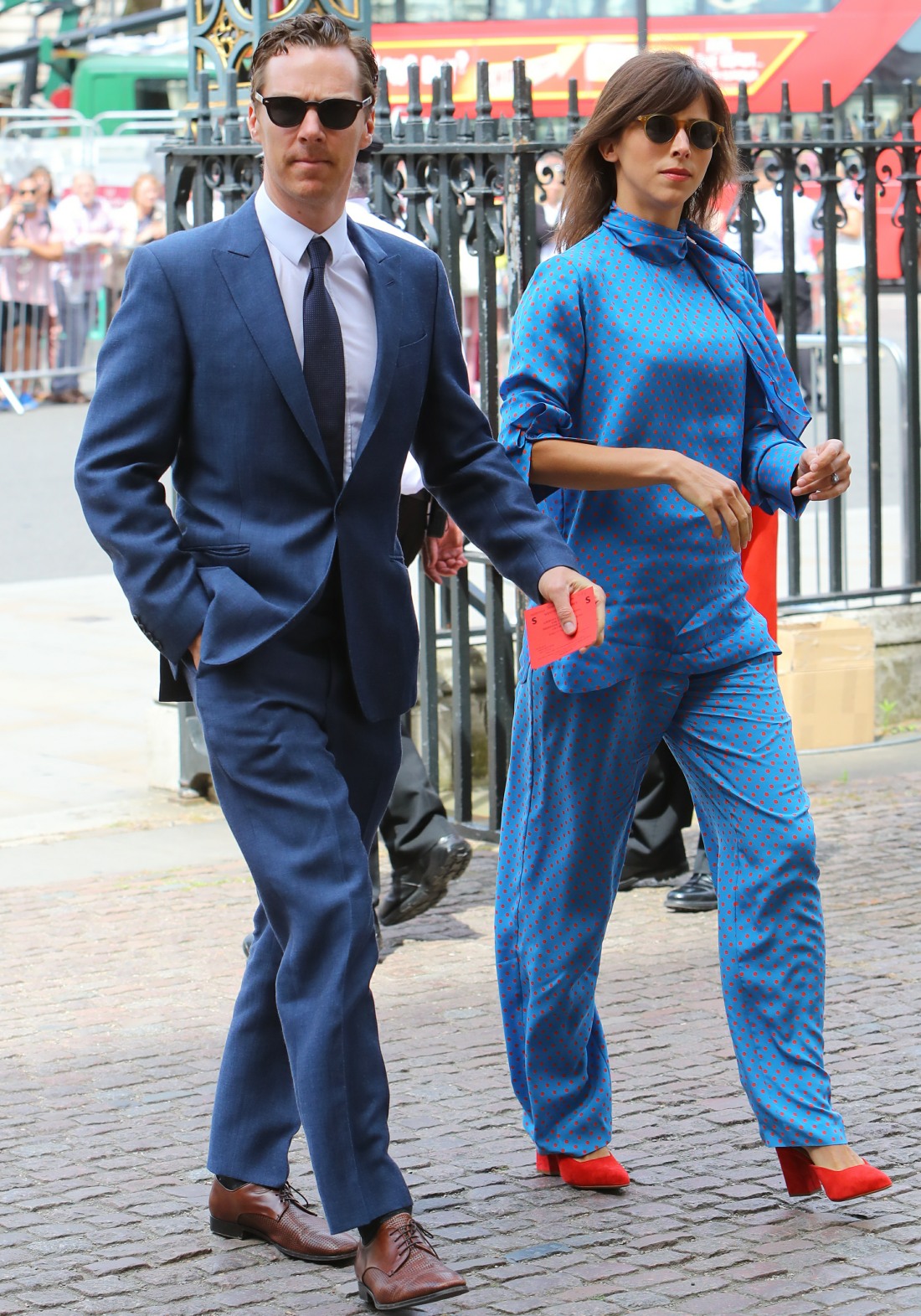 These photos just popped up this morning: Benedict Cumberbatch and his comet-wife Sophie Cumberhunterbatch attended "A Service of Thanksgiving for Professor Stephen Hawking at Westminster Abbey." A memorial service three months after someone's passing isn't the same as a funeral, granted, but I would have thought that Sophie would have worn something a bit less… I don't know? Less colorful, less '70s, less Three's Company.
Hawking passed away in March of this year, and Hawking's life and work are still being remembered and honored throughout the year. Hawking's remains were cremated, and the ashes are being placed in Westminster Abbey between the remains of Sir Isaac Newton and Charles Darwin. Here's a look at Hawking's memorial stone:
This is the memorial stone which will be placed on top of #StephenHawking's grave. Incised in the stone is Hawking's most famous equation describing the entropy of a black hole. pic.twitter.com/ClBhsXucVm

— Westminster Abbey (@wabbey) June 15, 2018
I'm not entirely convinced that Hawking would have wanted this kind of fuss to be made, but then again, it's not entirely for him – it's also about the people who loved him. It's about honoring his legacy too.
As for Benedict… he attended because he played Hawking in a TV movie years ago, and because he's a long-time ambassador for an ALS charity. He also got to meet Hawking a few times. It's nice that he and Sophie carved out some time in their schedule for this.
Meanwhile, Benedict has been promoting Patrick Melrose all over the place, but the interviews have all been sort of boring – go here to see a Q&A session he did with Deadline. The Daily Mail recently reported that Benedict has no plans to return to the London stage any time soon, because he has two small children (both boys) and he wants to be a "present" and "involved" father.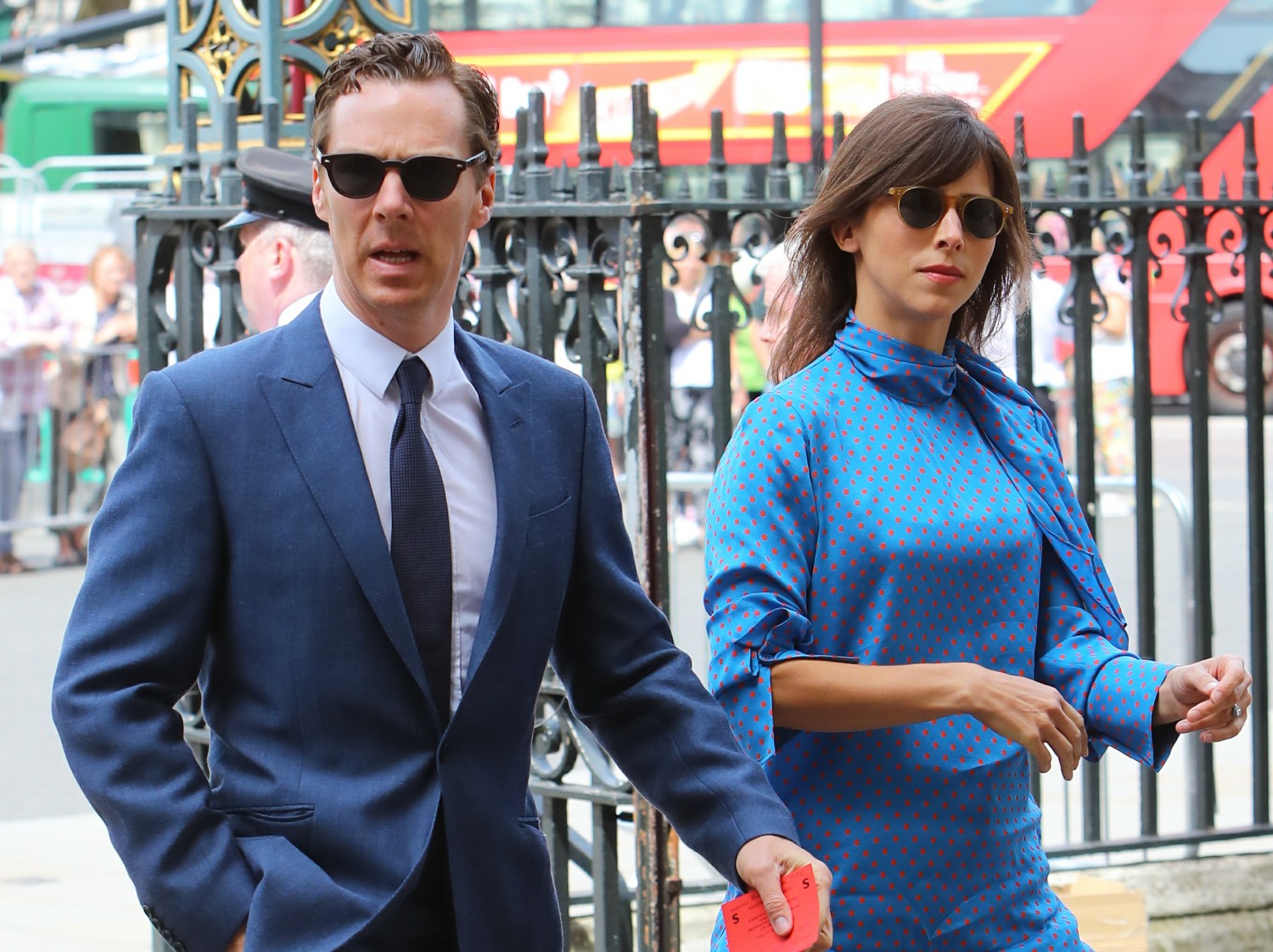 Photos courtesy of WENN.