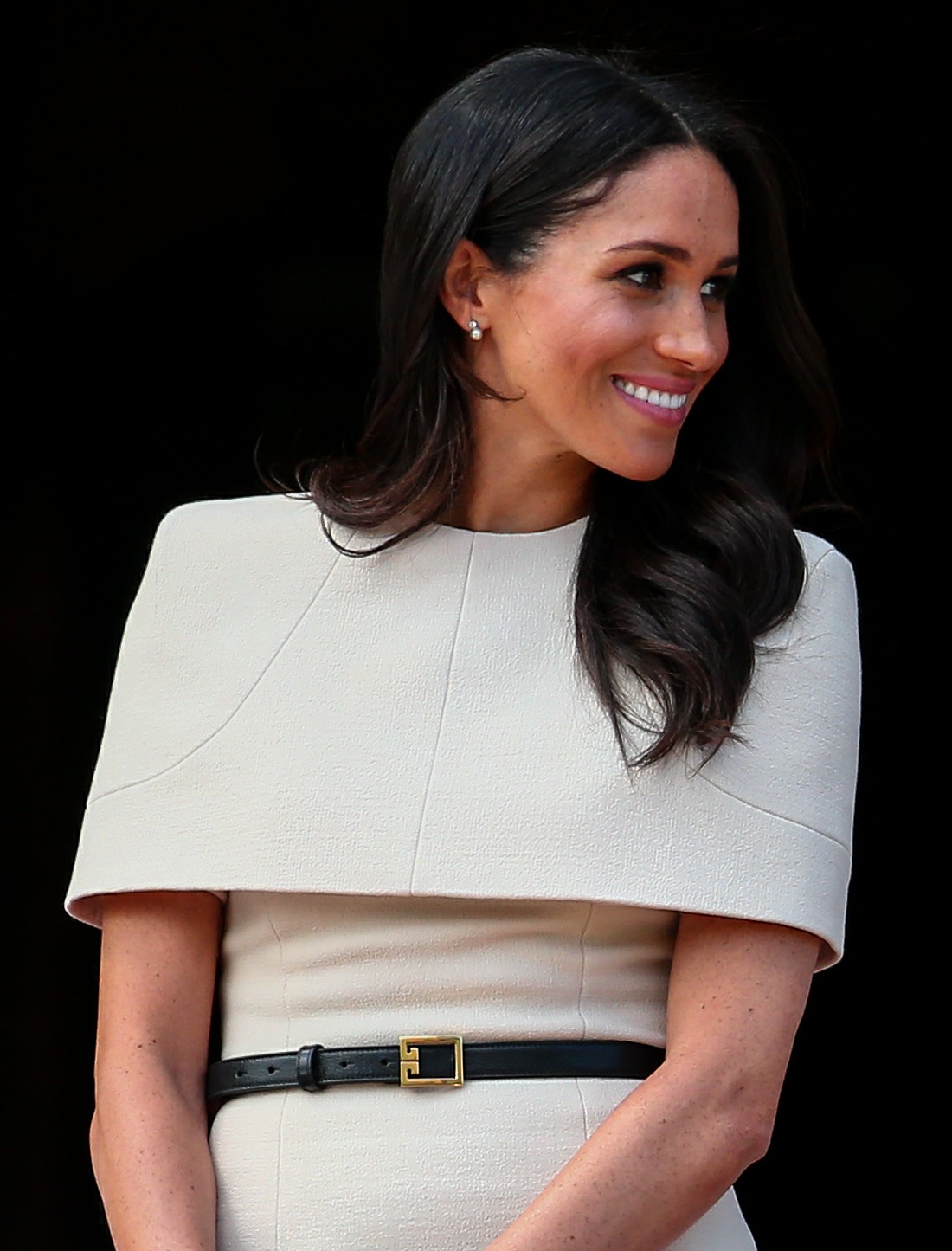 Here are some more photos of what is basically a magical Girlfriends Tour between the Duchess of Sussex and Queen Elizabeth II. As soon as Meghan met the Queen and the corgis, Ol' Liz couldn't wait to plan a girlfriends' excursion, just for the two of them. Liz wondered if they should pack up the Land Rover and drive to Scotland, but Liz didn't want to scare Meg off completely. So Liz organized an overnight on the Royal Train and a day full of fun activities with her new favorite person.
Personally, the more I see of Meghan's Givenchy, the more I dislike it. I still understand why Meghan chose it, because it is conservative and the right length and her wanton, American shoulders are being covered by multiple layers of stiff fabric. But it's still not a good dress. Thankfully, Liz helped Meghan accessorize: apparently, the Queen gave her new BFF a matching pair of pearl-and-diamond earrings.
Queen Elizabeth provided Meghan Markle with some new sparkle for their first solo outing together. The monarch gave her new granddaughter-in-law an elegant pair of pearl and diamond drop earrings, which appear to be a smaller version of her own.
People have been buzzing about the earrings for hours now – Hello Magazine theorized that Harry (or the Queen) possibly gave Meghan the same diamond-and-pearl earrings which were once owned by Diana. But in the side-by-side photos, it definitely looks like Diana's earrings were larger. I prefer to think that either A) Liz had some new earrings made for Meghan which are smaller replicas of her own or B) Liz had these in her vault and she pulled them out just for Meghan. Hello goes on to confirm that the earrings were absolutely a "gift from the monarch." Now I have a vision of Liz presenting them to Meghan on the Royal Train. BFFs.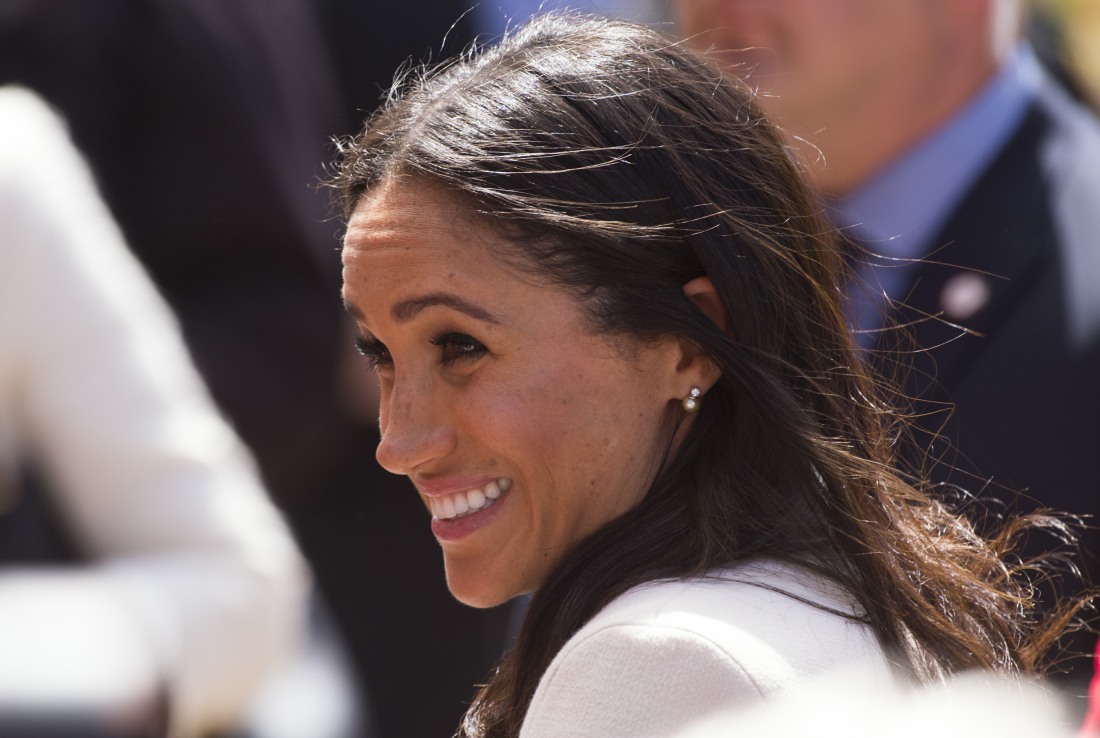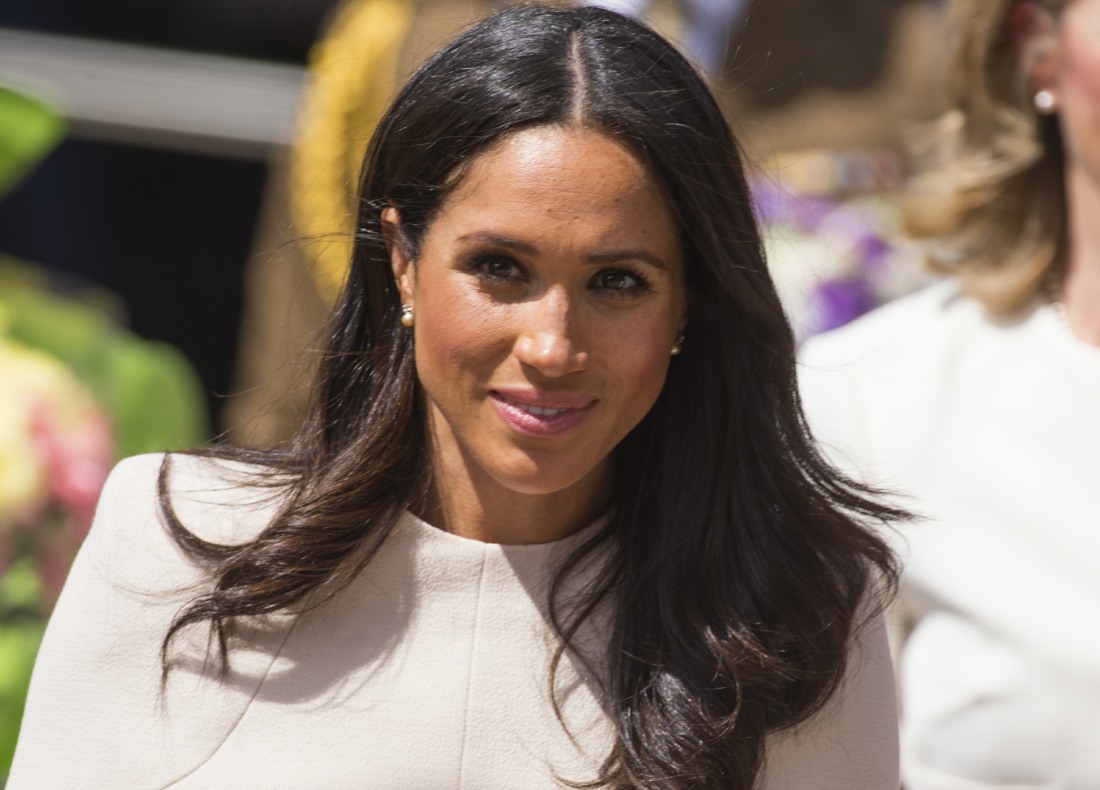 Photos courtesy of WENN.