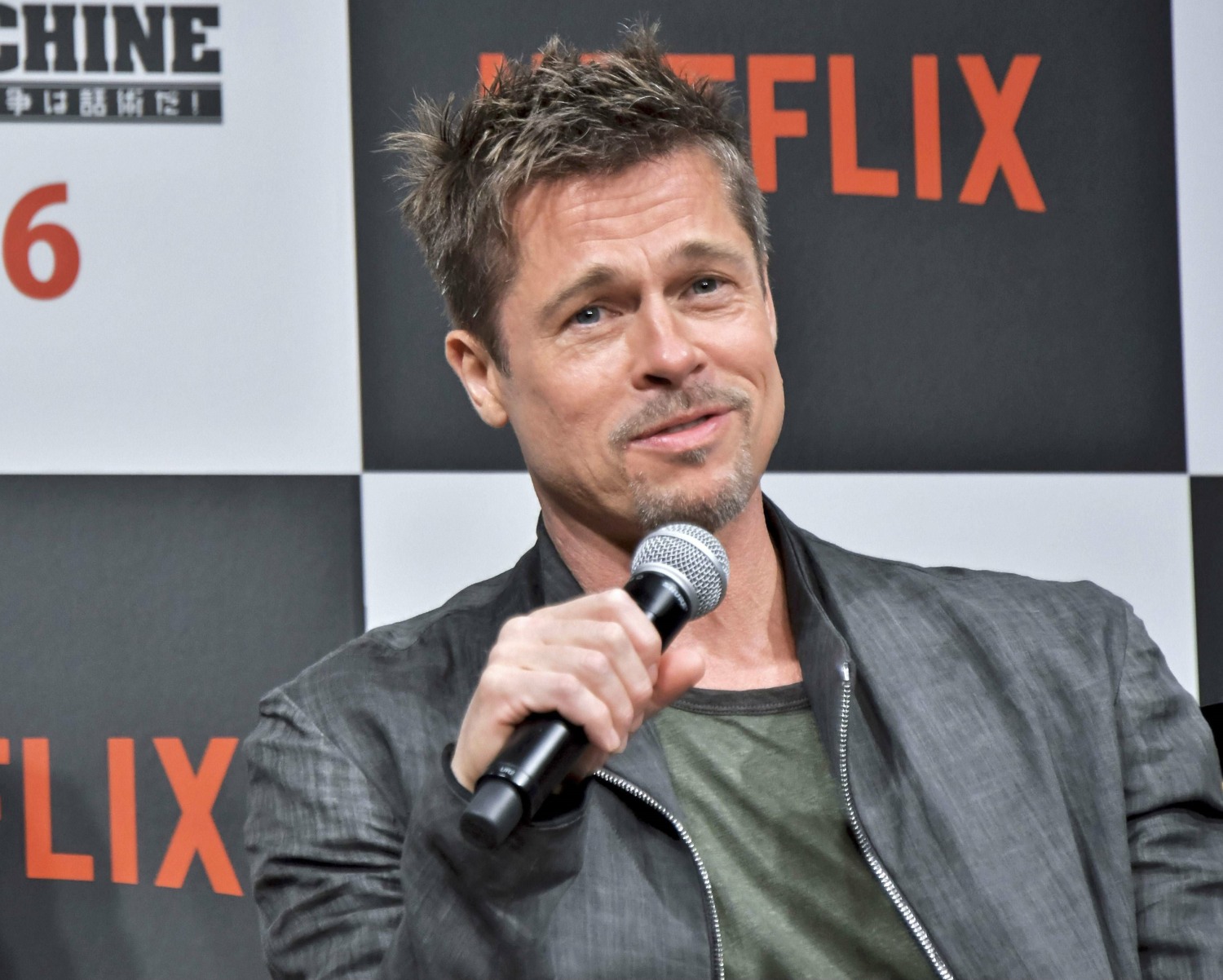 I wonder if, at some point in the near future, Angelina Jolie will sit down and tell her version of what happened on that plane in 2016. Whatever happened, there was no going back for her. She left Brad Pitt that night. She took the kids, filed for divorce, and began consulting with family therapists. In the immediate wake of the "plane incident," it was widely believed that Brad was scrambling, trying to figure out if Angelina was going to go public with whatever he did. She never did – we still don't know what happened. The closest thing we have is this Brad-sourced People Magazine article where the "source" admits that Brad "was drunk" and that he made physical contact with Maddox:
"…There was an argument between him and Angelina. There was a parent-child argument which was not handled in the right way and escalated more than it should have… Brad is emphatic that it did not reach the level of physical abuse, that no one was physically harmed. He did not hit his child in the face in any way. He did not do that; he is emphatic about that. He put his hands on him, yes, because the confrontation was spiraling out of control. Brad made contact with Maddox in the shoulder area, and there was absolutely no physical injury to him."
The careful wording is still so uncomfortable, even after all this time. And thanks to Team Pitt's leaks, we now know for sure that Brad's visitation with the children is still being monitored by therapists and he's only being allowed unsupervised visits with the kids in July, and even then, he's supposed to keep up with therapy appointments. But sure, let's talk about how Angelina is the one doing all this damage, right? Anyway, as I updated yesterday, Angelina released a statement to Vanity Fair on Wednesday. This is what her spokesperson said:
"This misleading leak is not in the best interests of the children. From the start, Angelina has been focused only on their health and needs, which is why it was so important that this last court hearing be conducted privately. It's deplorable that someone, for their own selfish reasons, leaked selective portions of the confidential and sealed court record to create an inaccurate and unfair picture of what is really happening."
Just to underline the point, Angelina is saying flat-out that Brad selectively leaked parts of their ongoing custodial drama so that the headlines far and wide would be "Angelina in danger of losing primary custody of the kids." And it worked – that was the headline, far and wide, and people were falling all over themselves to cape for the man who had to emphatically declare through unnamed sources that he didn't hit his teenage son "in the face." They're still caping for the same guy who hasn't been allowed unsupervised visitation with his children in nearly two years. Brad wants to underline some things too, which is why People Magazine did a follow-up story about how Brad is doing super now that he and his people have trashed his estranged wife again. There's a bonus mention of Neri Oxman too.
"Brad is doing great," a source close to the actor tells PEOPLE. "He has his energy back."

Before filming [on Tarantino's Once Upon a Time In Hollywood] begins, Pitt is spending time in London with kids Maddox, 16, Pax, 14, Zahara, 13, Shiloh, 12, and 9-year-old twins Vivienne and Knox, who all live full-time overseas with Jolie as she films Maleficent 2. "Occasionally, they have a sleepover at Brad's, but not every week," the source says. "He is a great dad and always loved being with his kids. He doesn't talk badly about Angie, but he feels it's her fault that the kids don't want to spend more time with him."

The actor was spotted on Wednesday taking a bike ride across the Coworth Park hotel property, only a few miles from where Jolie and the kids reside in the U.K. Once filming starts later this summer, Pitt will go back and forth between London and Los Angeles, where he has "a very busy schedule," the insider says. "He often attends dinner parties, socializes with friends and attends events. Brad is dating, but he is very quiet about it."

The Okja executive producer was last seen in April with MIT professor Neri Oxman. "He has spent more time with Neri, but isn't in a relationship with her," the source explains. "He seems very fascinated by her."
"He doesn't talk badly about Angie, but he feels it's her fault that the kids don't want to spend more time with him." He doesn't talk badly about their mother, he just has his people trash her all the time in the press, and he selectively leaks confidential court documents to make her look bad, and I guess this is also an admission from Team Pitt that the kids still aren't interested in spending time with him. "Occasionally, they have a sleepover at Brad's, but not every week," except not really, because he's still not allowed unsupervised visits with the kids. Why is People Magazine carrying water for Brad right now? I guess they're hoping to get more exclusives from him about how Neri Oxman is his most perfect unicorn.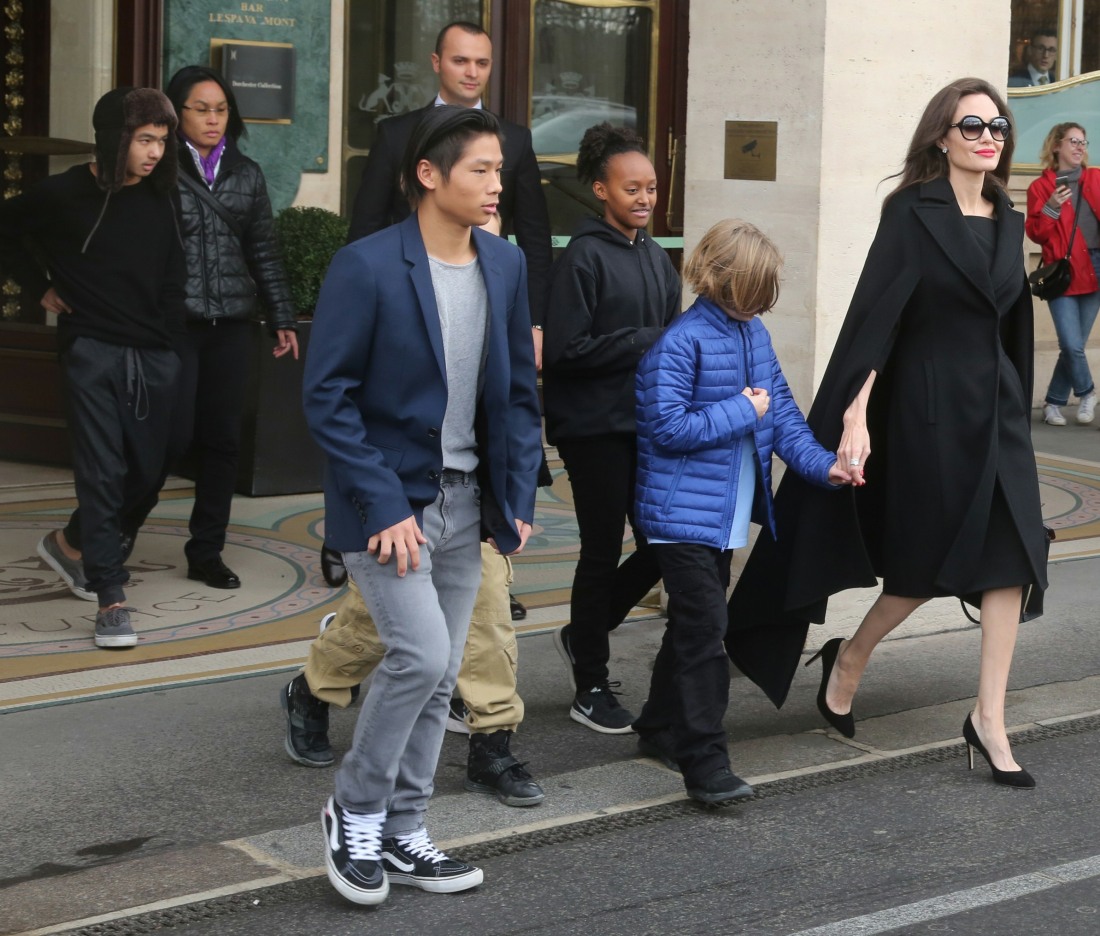 Photos courtesy of WENN, Backgrid.