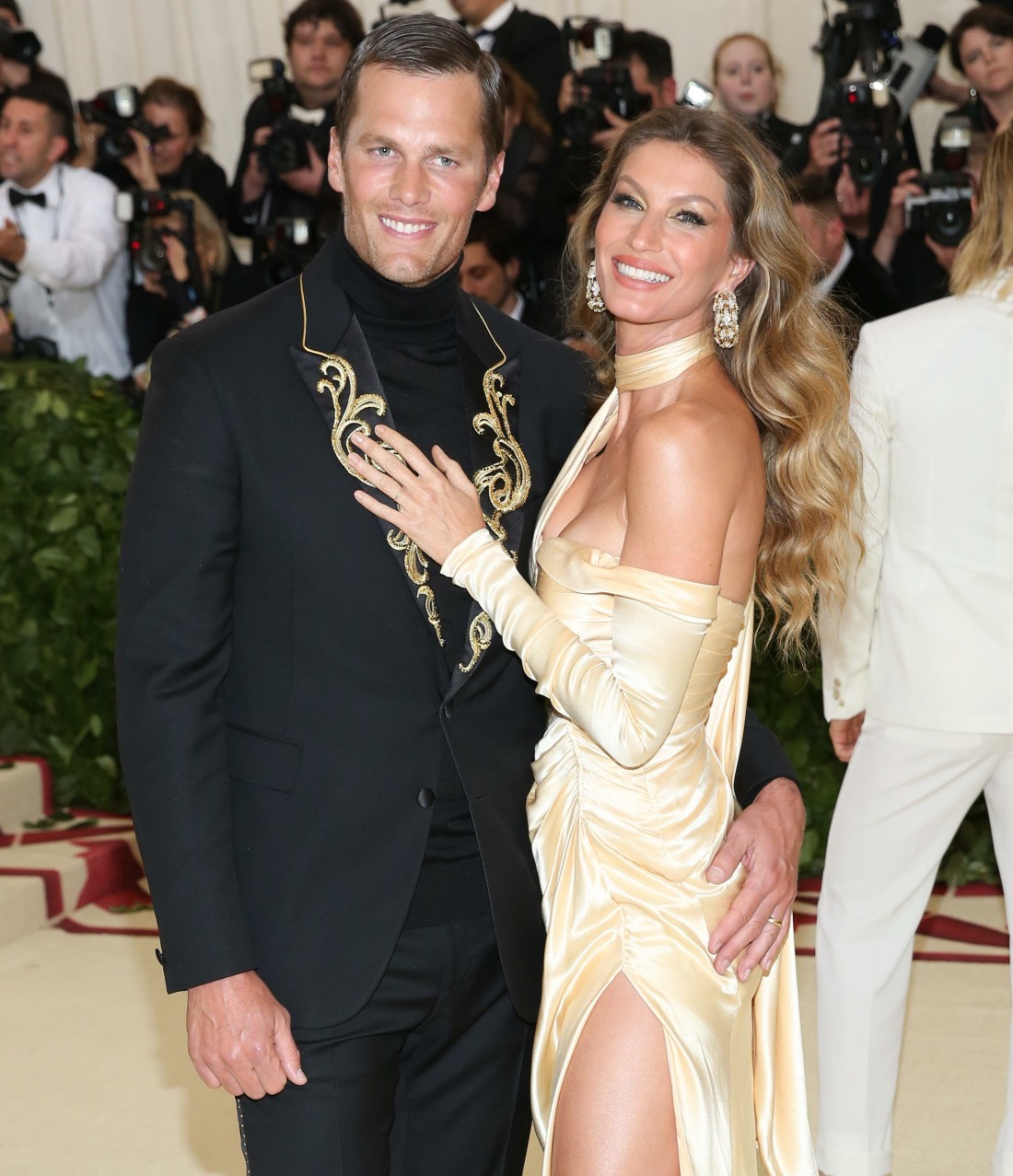 I previewed this the other day: Tom Brady gave an exclusive interview to Oprah Winfrey for her OWN's Super Soul Sundays. Oprah does longer interviews with celebrities, artists, writers, directors now, and she's really good at it. I was sort of surprised that Tom agreed to sit down with Oprah – you would think that he would only want to talk to friendlier outlets, and frankly, that he would only want to talk to bros. Anyway, the interview airs on Sunday, and some assorted quotes have come out. Enjoy:
Gisele has "enhanced" his life: "Oh man, every possible way, it really has. I couldn't imagine a better partner for me in my life, what I've gone through, how she supports me, the mom she is to our kids."

Their family, and the "challenge" of Bridget Moynahan: "[Gisele] had five sisters and I had three sisters, so it's a lot of women. And, you know, she comes from a different country, you know, and to move to New York when she was 17 and, you know, we met each other under pretty trying circumstances. And I think in a lot of ways that really challenging experience brought us together, in a very tight way."

Gisele engages him every night: "I love coming home to someone who engages me every night. She makes me laugh, oh my God. In some ways we're different when in some ways we're so similar. She flies in the sky — she's so creative — and I'm very rooted. So she stretches me in ways that without her, I couldn't be stretched. And I think I keep her — in some ways, in my belief — I keep her just close enough where she doesn't go so far. She knows that she can always count on me, and I know I can always count on her. But we do have the values from our family that I think our moms and dads both did a great job."

On NFL players taking a knee during the anthem: "I think there were a lot of really good, healthy conversations coming out of it in our locker room. The great part about sports are the relationships, and I've been in it for a long time. I've been with guys from all different parts of the country, different color, race, belief … I respect why people are doing what they're doing, and they're doing it for different reasons, and that's okay. You can do things for your reason, they can do things for their reason and you have respect for that…We support what people are going through. I've been playing sports long enough, everyone comes from something different. I think showing respect for everybody in a locker room full of guys trying to go the same direction, you better have that empathy for everybody. That's what sports are about."
I still find it strange that Gisele and Tom fell in love while Bridget Moynahan was carrying his child, and not just that: the fact that Bridget was over there, quietly gestating, somehow made Gisele and Tom's relationship even stronger. But that's the way it happened. As for what he says about taking a knee… he was very vague on purpose. Remember, Tom Brady is more of the Michael "Republicans buy sneakers too" Jordan kind of athlete. Tom wants to be able to show "respect" to his teammates while still never pushing back on his white supremacist fans. I've always thought Tom was such a dummy, but his purposefully vague answer was actually sort of brilliant in how he said a lot of words without really taking any kind of stance.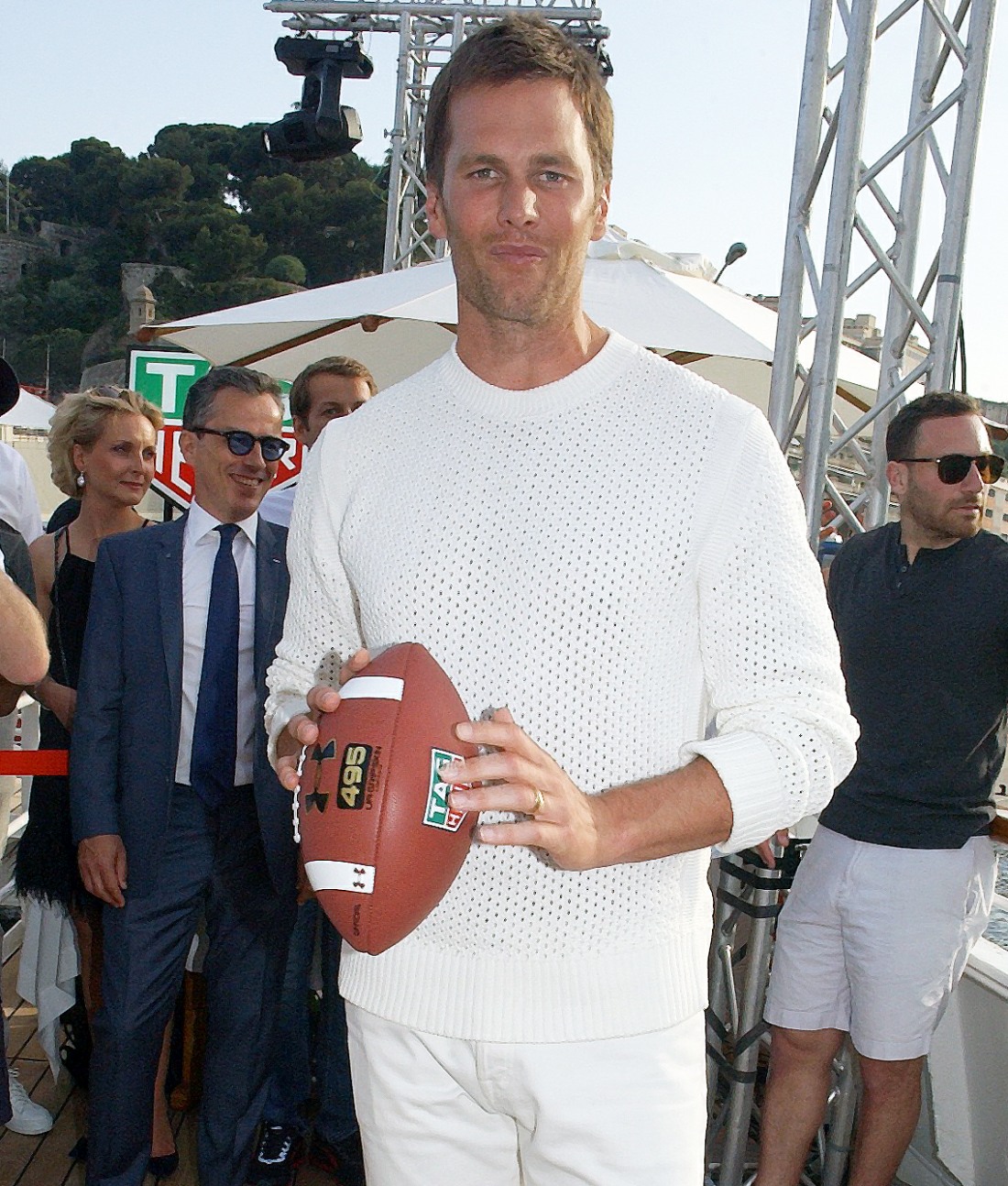 Photos courtesy of WENN.