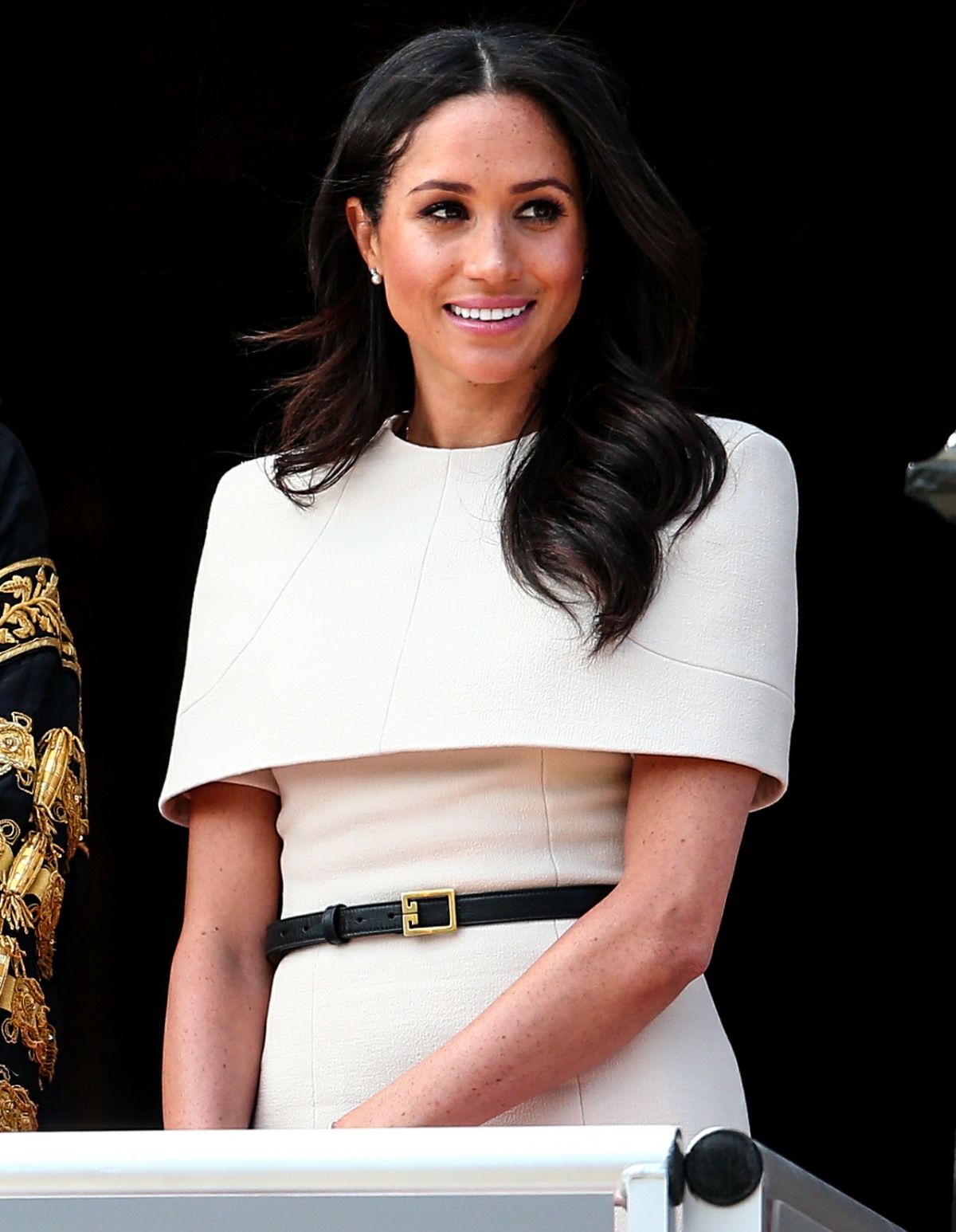 I think all of those old-guard royalists and royal-watchers were a bit shocked at Thursday's events with Queen Elizabeth and Meghan Markle aka The Duchess of Sussex. They were flummoxed by the fact that the Queen was doing an event with only Meghan so soon after she was married. They were flummoxed by the fact that Meghan didn't screw up in any major way. They were flummoxed by the fact that… it actually seemed like the Queen is quite visibly fond of her new granddaughter-in-law. Of course there were still complaints, like how Meghan shouldn't have worn her hair down, which… I mean, the Duchess of Cambridge was still getting a "pass" by most people about her flyaway sausage curls six years into her marriage. I have faith that Meghan's learning curve will come a bit faster.
People also tried to make this moment into a thing – Meghan didn't know the protocol for who goes into the car first, so she did what she was supposed to do, which is ask the Queen:
Moment Queen stands back to let flustered Meghan get into their car FIRST during visit to Cheshire https://t.co/1wvCgzEk9u pic.twitter.com/61tNHCWfPL

— Daily Mail U.K. (@DailyMailUK) June 14, 2018
It looks to me like Meghan was prepared to walk around and go into the car from the other side but the Queen stopped her and told her to get her ass in the car (I'm paraphrasing, obvs). LaineyGossip pointed out that a royal protocol expert says that there really isn't some particular protocol for who gets into a car first though, it's just that the Queen prefers to sit behind the driver.
Meanwhile, Meghan did chat with people on her royal outings with the Queen. She was asked about life as a newlywed and she gushed.
Prince Harry is the "best husband ever," Meghan proclaimed with a smile on Thursday. The ecstatic newlywed royal, 36, told well-wishers she was "really enjoying" married life as she met locals in Chester alongside Queen Elizabeth for a series of events. Sharon Briscoe, 61, who had traveled about 25 miles east from Chirk, Wales, for the chance to meet Meghan asked her how she was enjoying her new life.

"It is wonderful," Meghan told her. "I'm really enjoying it." Briscoe adds, "I said to give our love to Harry and to look after him."

Meghan then replied: "I will do. That means an awful lot to us. He's the best husband ever." She added that the new Duchess of Sussex "looked radiant" and Meghan said, "That's so kind."

"She seems so genuine and really warm and not rushing with people," Briscoe said.
Harry is the best husband ever? We'll see! No, I think Harry adores her and he's been "stepping up his game" ever since they met. I don't want to say that Harry is a changed man, but he's clearly matured a great deal over the past few years especially.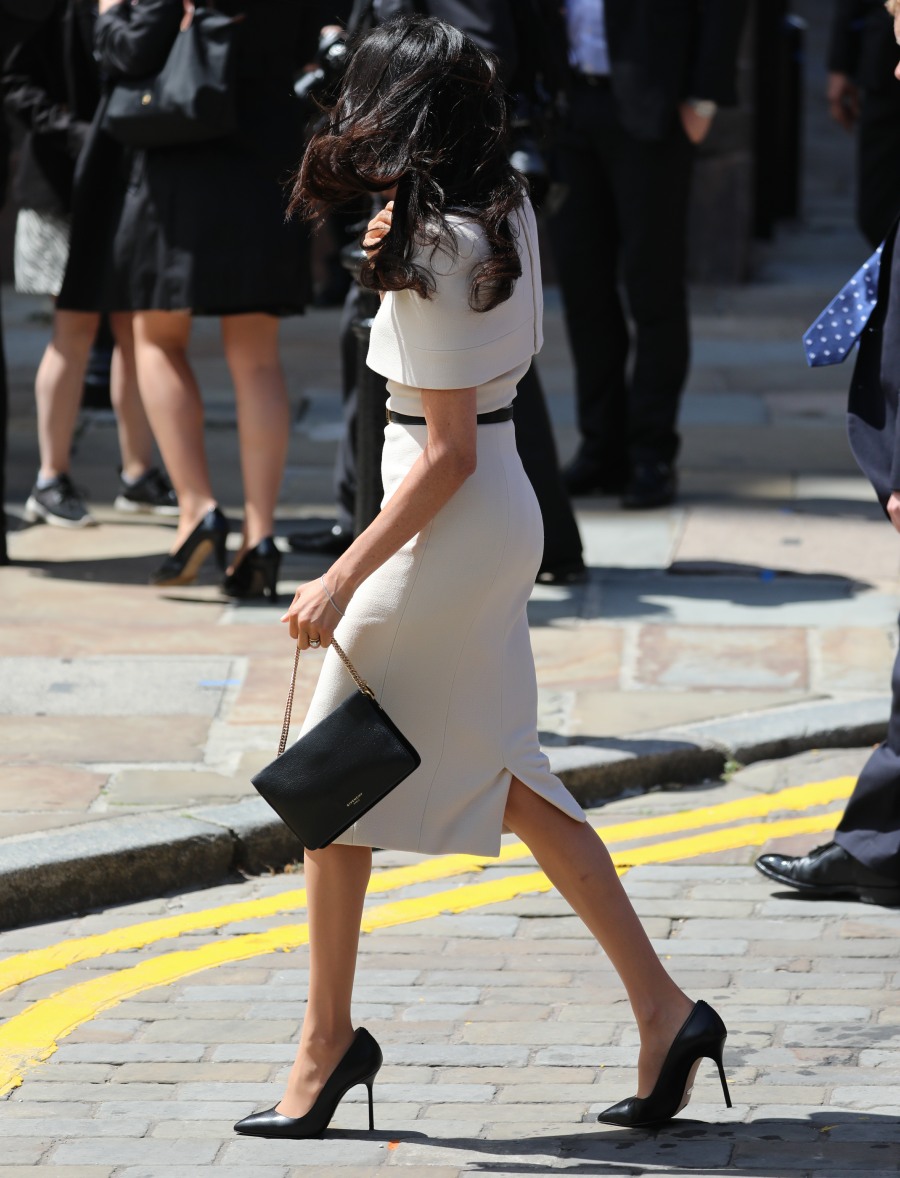 Photos courtesy of WENN.