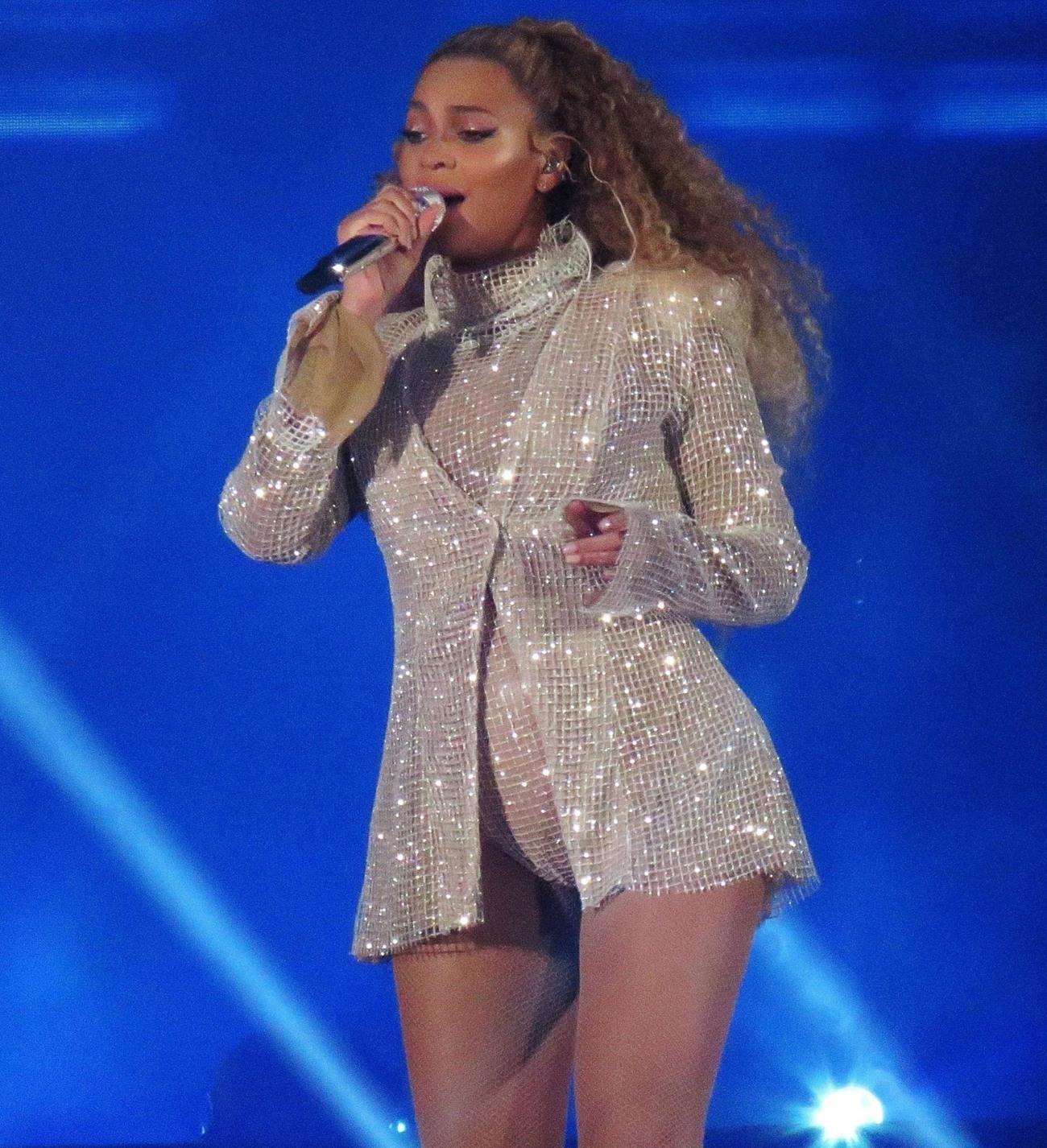 This week's Star Magazine has a story which I thought, at the time, was utter crap. But then I saw that a lot of people who have been to Beyonce and Jay-Z's On The Run II tour have been thinking the exact same thing. Have you been to see one of the OTRII concerts? If so, did Bey look pregnant to you? That's what they're saying:
She may be on the run, but Beyonce can't hide from Star's spies. Tipsters at Beyonce's concert tour caught Beyonce covering up what they suspect to be a baby bump! Rumors first swirled at her Coachella performance, where our insider claims Bey had doctors backstage: "Several people heard them discussing her vitals after they gave her a quick checkup before she went on-stage."

Beyonce, 36, is sure to be bulging when her OTRII tour wraps up in October. But she's keeping things a secret in an effort to keep audiences in perfect formation. "She's rushing to change her costumes so that she can keep the bump covered up for as long as possible," reveals a tour insider. "Only a few have been entrusted with the news, but it doesn't take a genius to figure out what's going on."

Insiders also say that Beyonce is thrilled to be expecting, especially if it keeps Jay-Z crazy in love: "Beyonce isn't quite sure her husband will never cheat again, but she knows he 100% wouldn't think about it while she's carrying their child. Jay worships her when she's expecting and rarely leaves her side, which makes a nice change from when he does his own thing. It's a shock so soon after the birth of the twins, but she's over the moon."
[From Star Magazine, print edition]
The photos in this post are from June 6th, during the OTRII concert in Cardiff. I've chosen the most bumpy photos I could find, clearly, but I'll fully admit that there were plenty of photos of Beyonce looking svelte in an extremely cinched corset too. I would say that Beyonce would never wear a tight corset while pregnant, except that's what she did during her first (pillowy) pregnancy with Blue Ivy. I hope the Beyhive doesn't hate me for saying this too: it's also possible that Queen Bey hasn't lost all of the baby weight from Rumi and Sir. Which is totally understandable – you get to a certain age ("36" LOL) and it gets harder to drop any kind of weight.
But beyonce is DEFO pregnant pic.twitter.com/wBPO4aF8Ro

— Chloé (@chloemilne96) June 9, 2018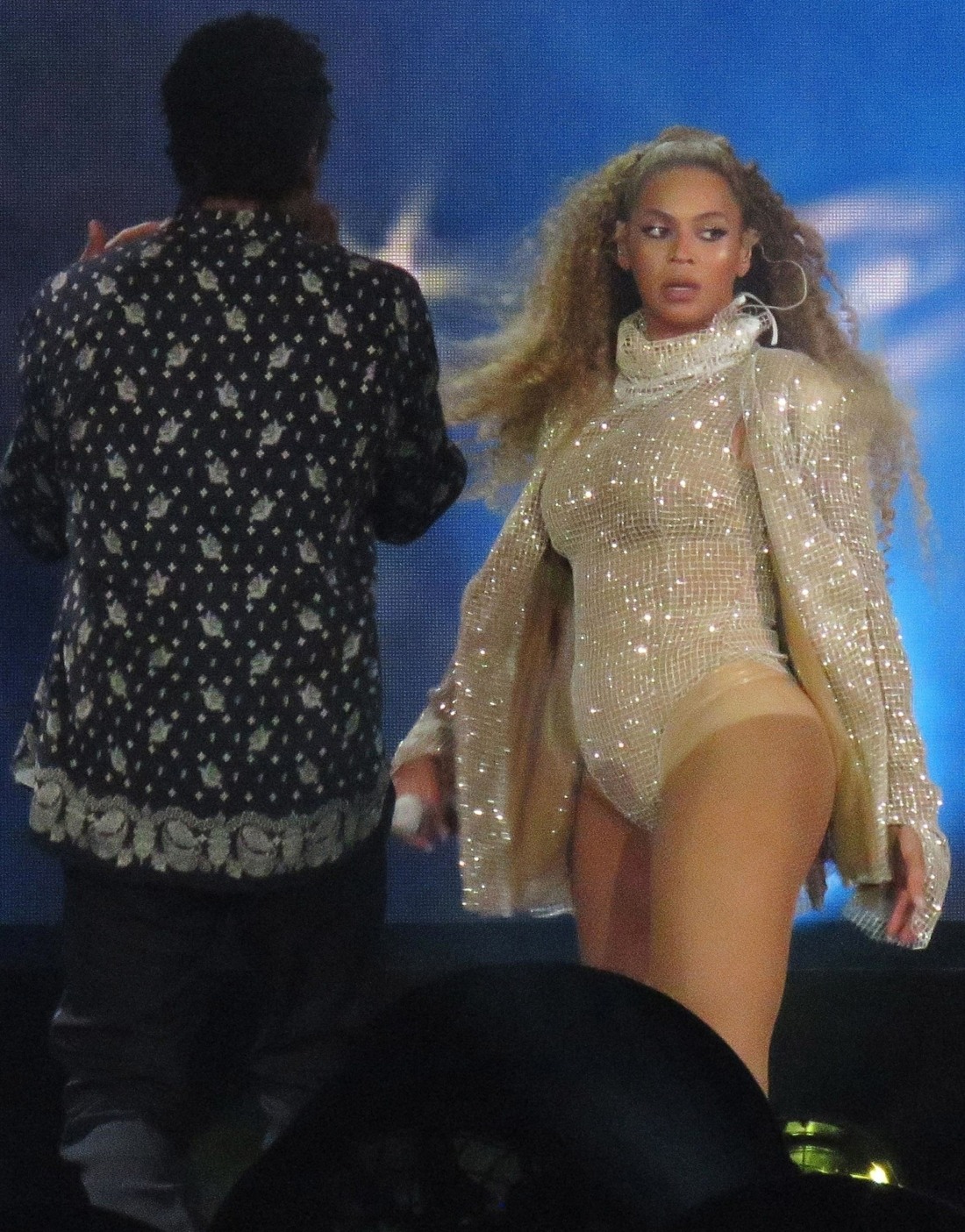 Photos courtesy of Backgrid.