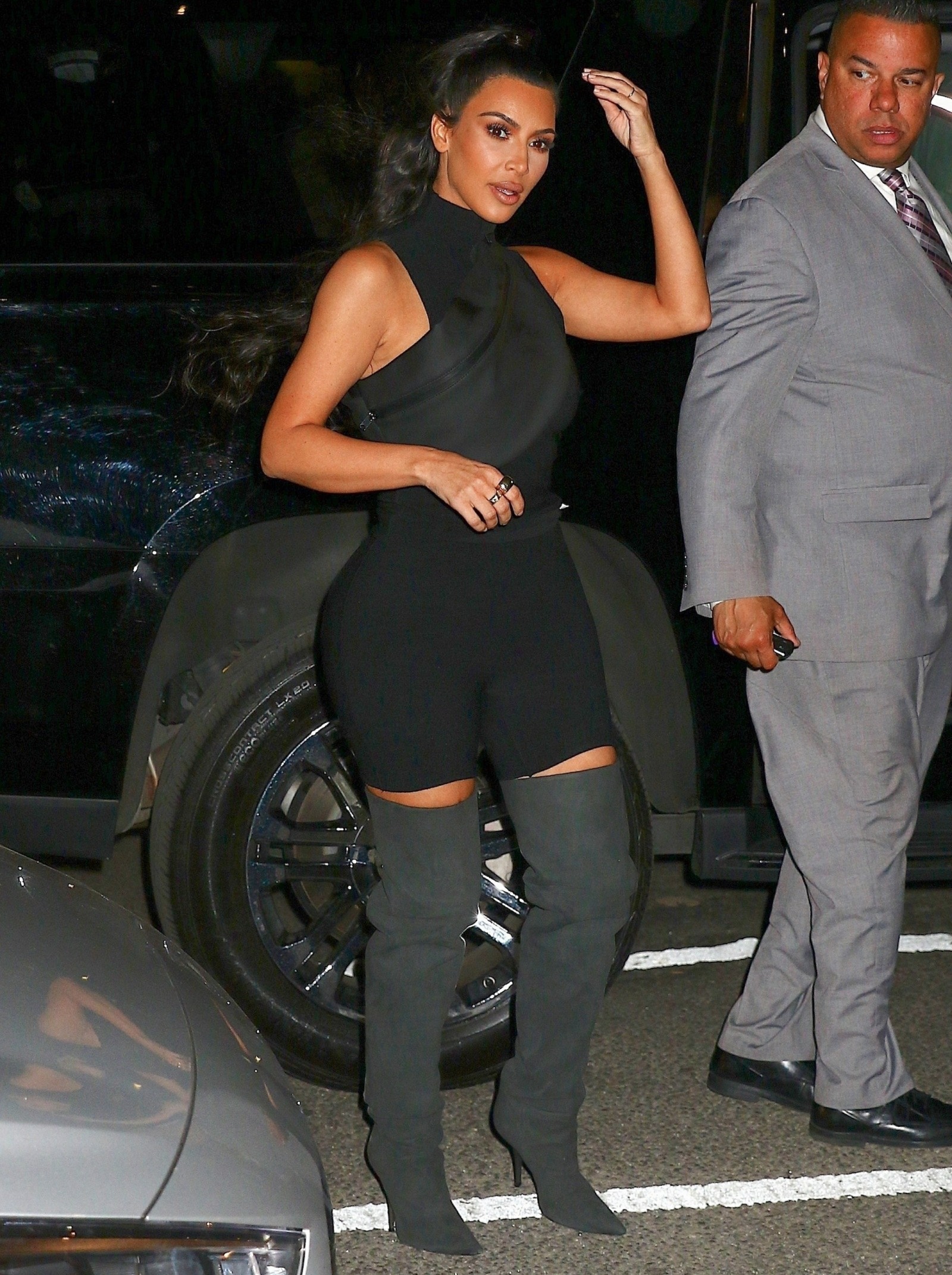 Here are some photos of Kim Kardashian out and about in New York on Thursday. The night photos of Kim – where she's wearing the sleeveless, high-neck black ensemble – are from the big listening party for Nas's new album, which Kanye produced. The album is called Nasir, and the reviews from people coming out of the listening party are that the album is actually pretty great. I mean, I'd still like to point out that Nas's ex-wife Kelis very recently came out and talked about how he physically abused her throughout their marriage. But I guess we're talking about music now.
As for Kim's look at the party… I feel like she's still being styled by Kanye, and Kanye always has an issue with footwear. The ensemble itself is okay – I don't like Kim in mock-turtles, but whatever, and I actually thought this was a little black dress until I saw that no, it's actually a pair of bicycle shorts and a mock-t. Ugh. The boots are heinous though. And I don't really get the obsession with these too-short crossbody bags, especially for large-breasted women. If you're a dude or a small-chested woman, by all means, wear a crossbody bag that is too small. But if you're built like me or like Kim, it just looks awful and uncomfortable. I think the whole ensemble is from Kanye's new Yeezy collection, so Kim is just supporting her husband. She's not his best model.
She wore a different pair (?) of ugly boots during the day on Thursday too, when she was walking around New York with North West and Jonathan Cheban. Look at North! I know North's favorite artist just by looking at her: she's an Ariana Grande super-fan. Kim even lets North do her hair like Ari. Which is pretty cute. Apparently, they all went out for ice cream.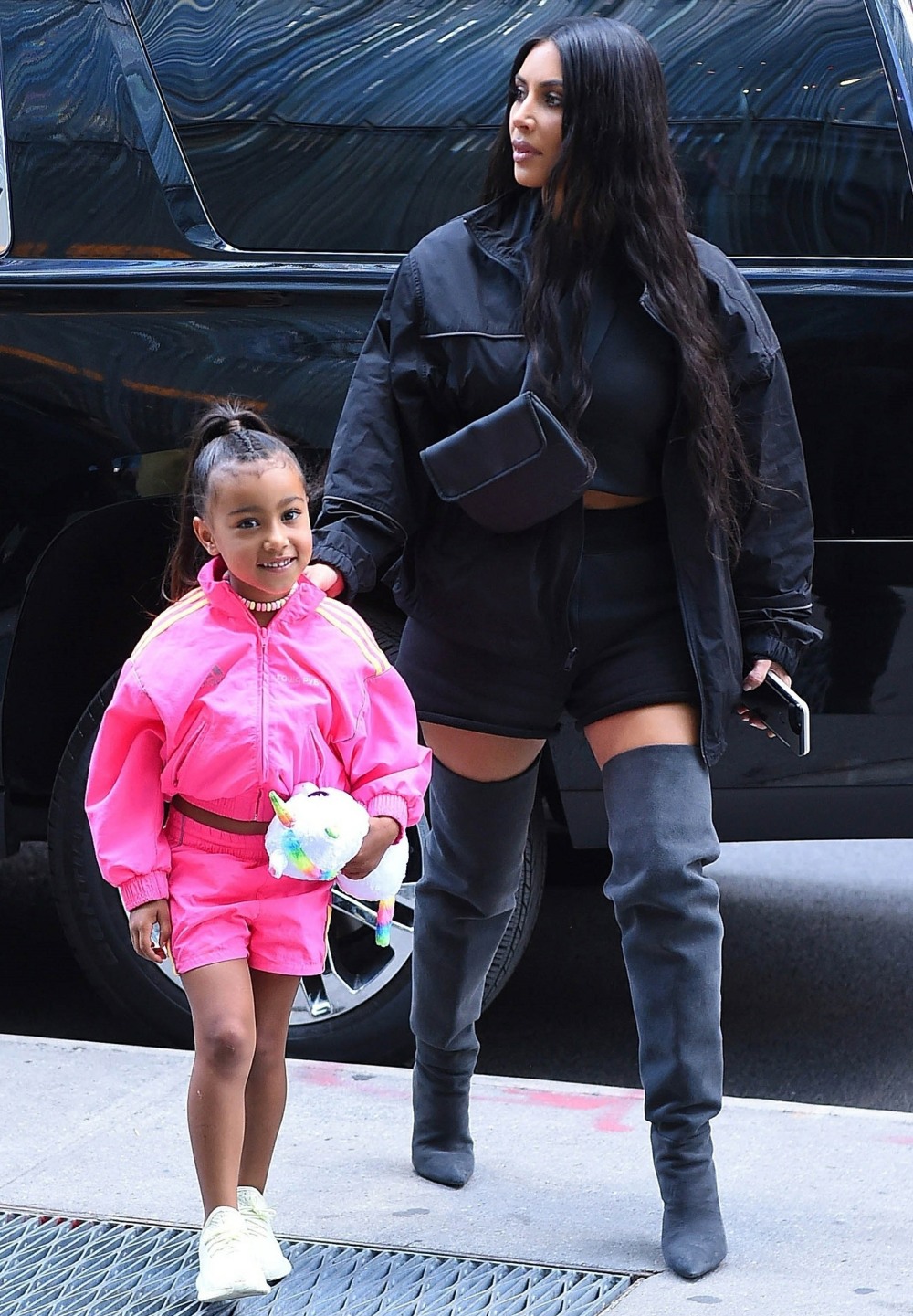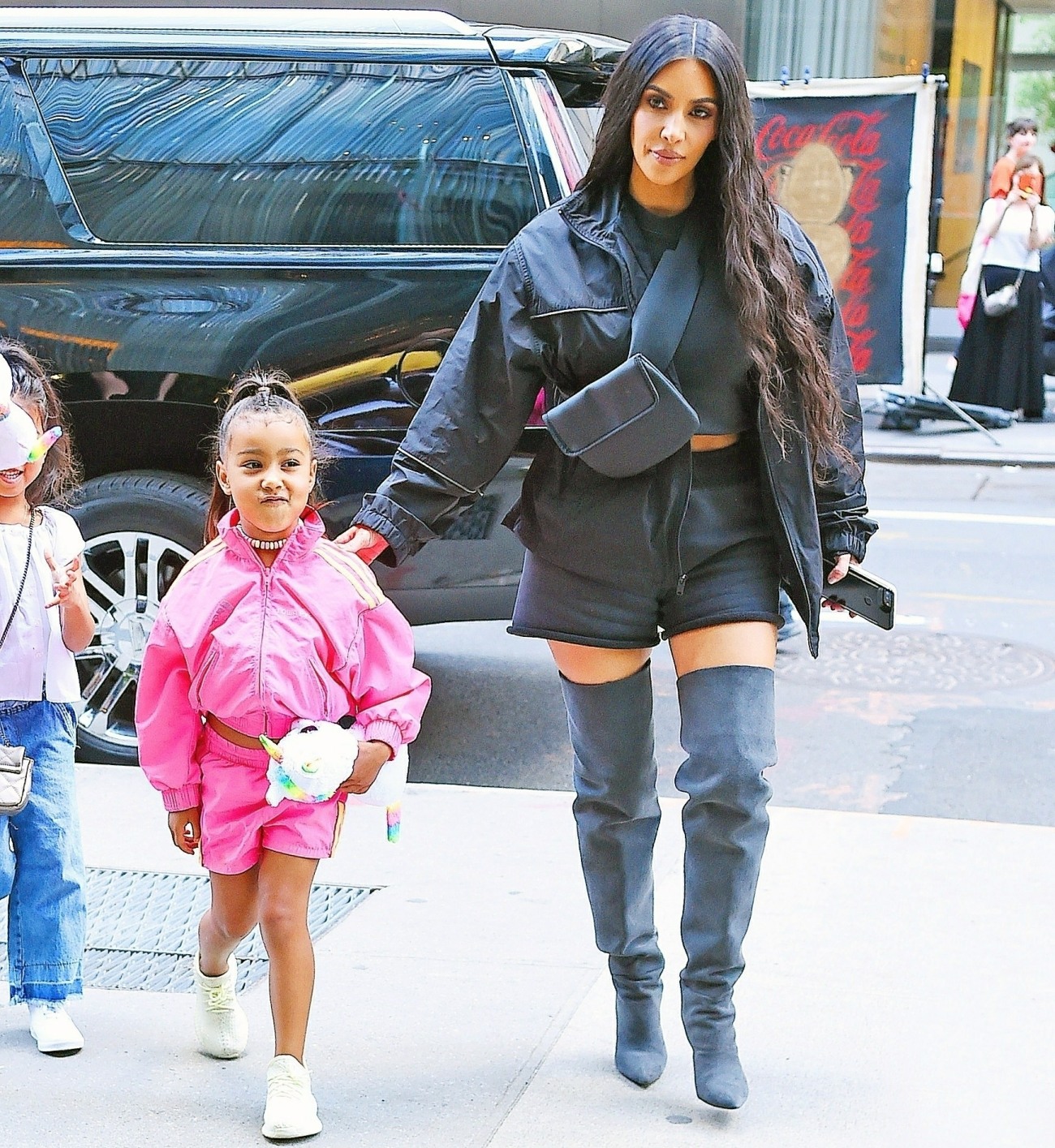 Photos courtesy of Backgrid.