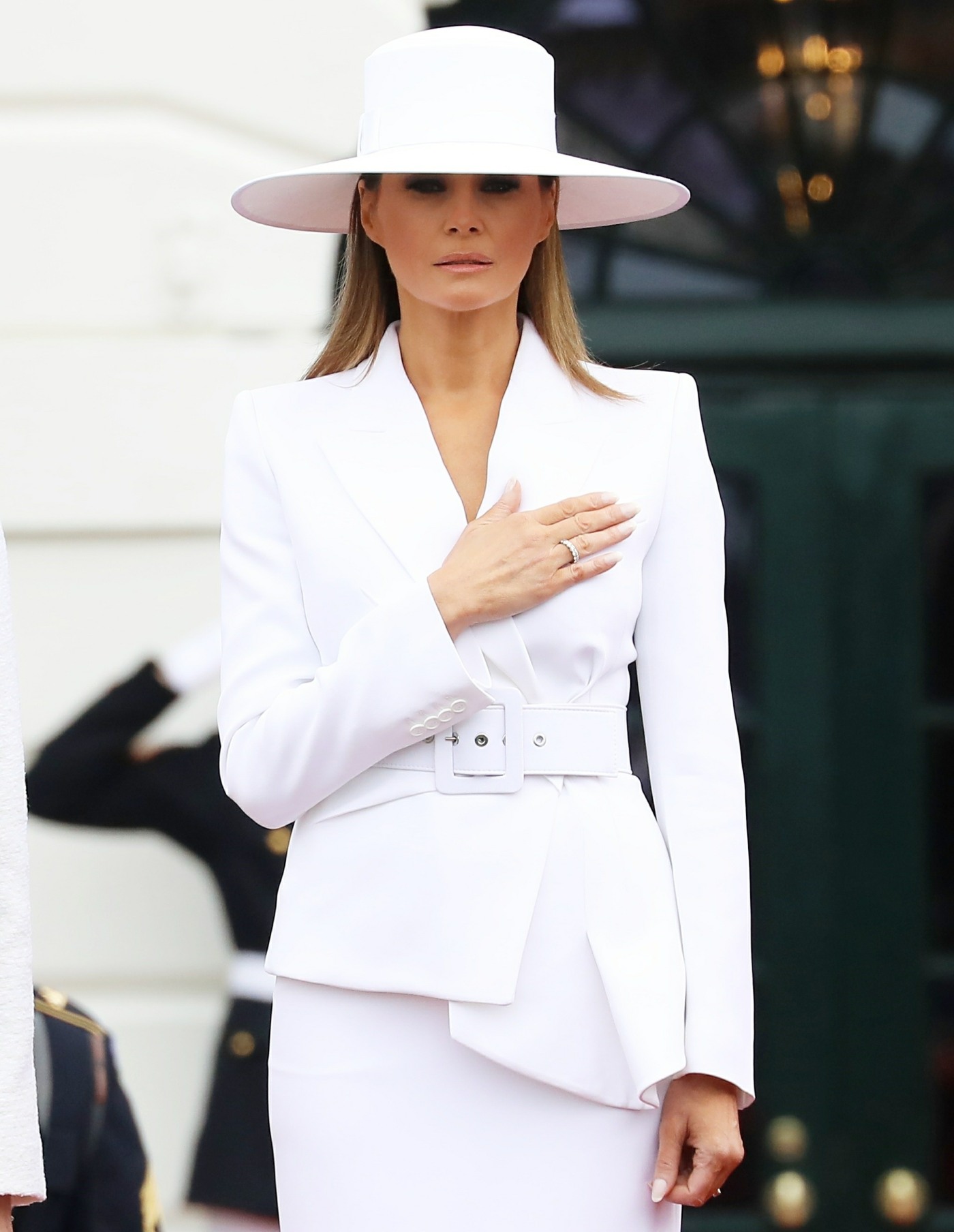 In the past week, hundreds of children – some of them babies – were ripped from their parents arms and sent to concentration camps on the border, because of Donald Trump, Jeff Sessions and Stephen Miller (remember that ghoul?). In the past week, the Trump campaign's campaign manager Paul Manafort was taken off house arrest and thrown into jail, because he was doing shady terrorist-lite sh-t and tampering with witnesses. In the past week, Trump's former lawyer Michael Cohen fired his legal team and is widely believed to be in the middle of cutting some kind of deal where he would theoretically spill his guts about all of the shady sh-t he's done for Trump. In the past week, Donald Trump also celebrated his 72nd birthday. To celebrate, his wife flew to New York and didn't spend one minute with him.
First Lady Melania Trump took a trip to New York this week, despite it being President Donald Trump's birthday. Melania was seen sitting in the back of an SUV flanked by Secret Service and New York Highway Patrol officers as she rode through the city on Thursday. A spokesperson for the first lady said Melania was in town on Wednesday and Thursday for a series of meetings, though it is unknown who she was meeting with or the reason for the meetings. She was seen leaving Trump Tower in a black SUV on Thursday.

The trip to New York coincided with President Donald Trump's 72nd birthday, which he celebrated at the White House in Washington, DC. When asked about birthday celebrations on Friday by Fox News' Steve Doocy, Trump said that he 'got a lot of kisses' from his 'beautiful wife'.

Melania's spokeswoman Stephanie Grisham said that the first lady flew to New York for her meetings. Trump had previously said that Melania was unable to go to Singapore because she couldn't fly for 30 days following her kidney surgery. Grisham clarified the comment to NBC by saying that Melania was not cleared to fly internationally.
This is just so we have one moment to laugh at that disgusting old white supremacist before we remember that everything is a hellhole and he's doing irreparable damage to our country. Go ahead and enjoy it, we deserve it: it's funny that Melania is doing the most to never be around her husband's angry little baby fists. It's funny that she scheduled a solo trip to New York on his birthday. You can laugh at the fact that every Trump lies, and that lying about getting kissed by his wife on his birthday is particularly sad and one small, petty justice.
The cover of today's @NYDailyNews. pic.twitter.com/sAphChxH5W

— Kyle Griffin (@kylegriffin1) June 16, 2018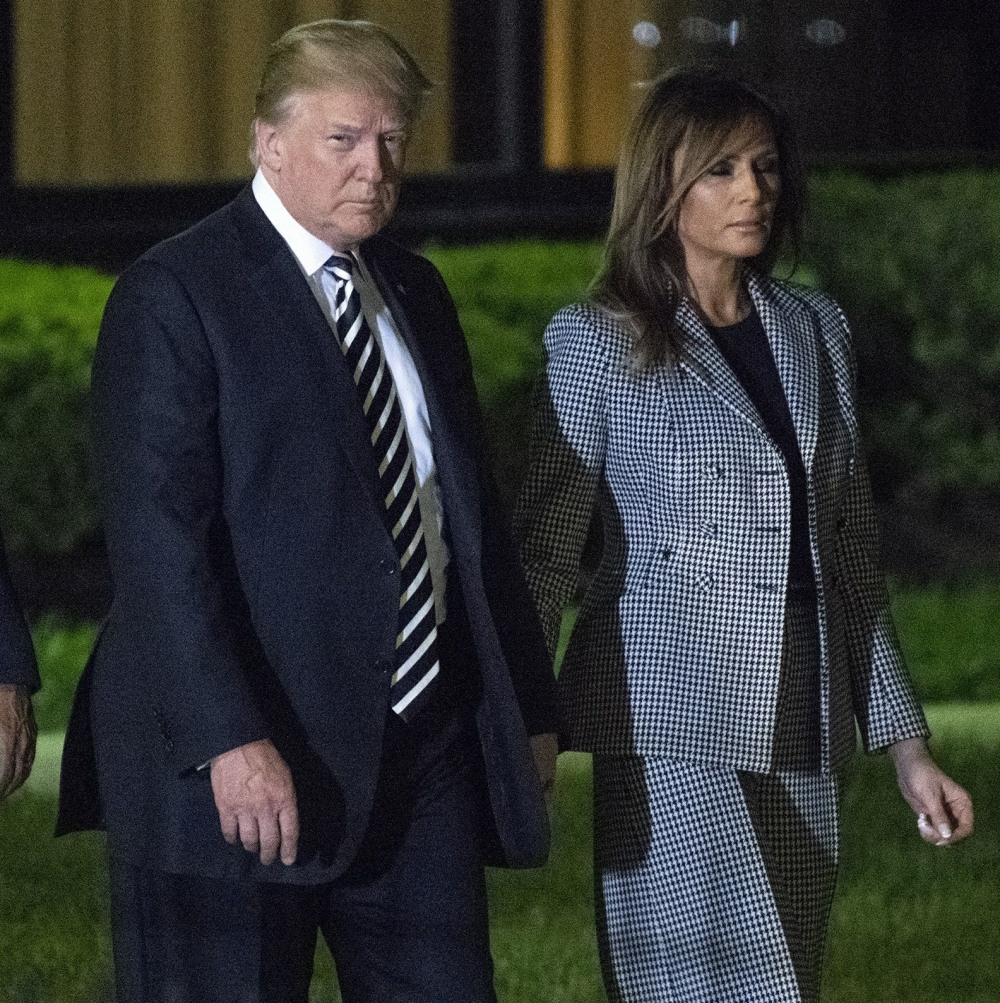 Photos courtesy of Backgrid.