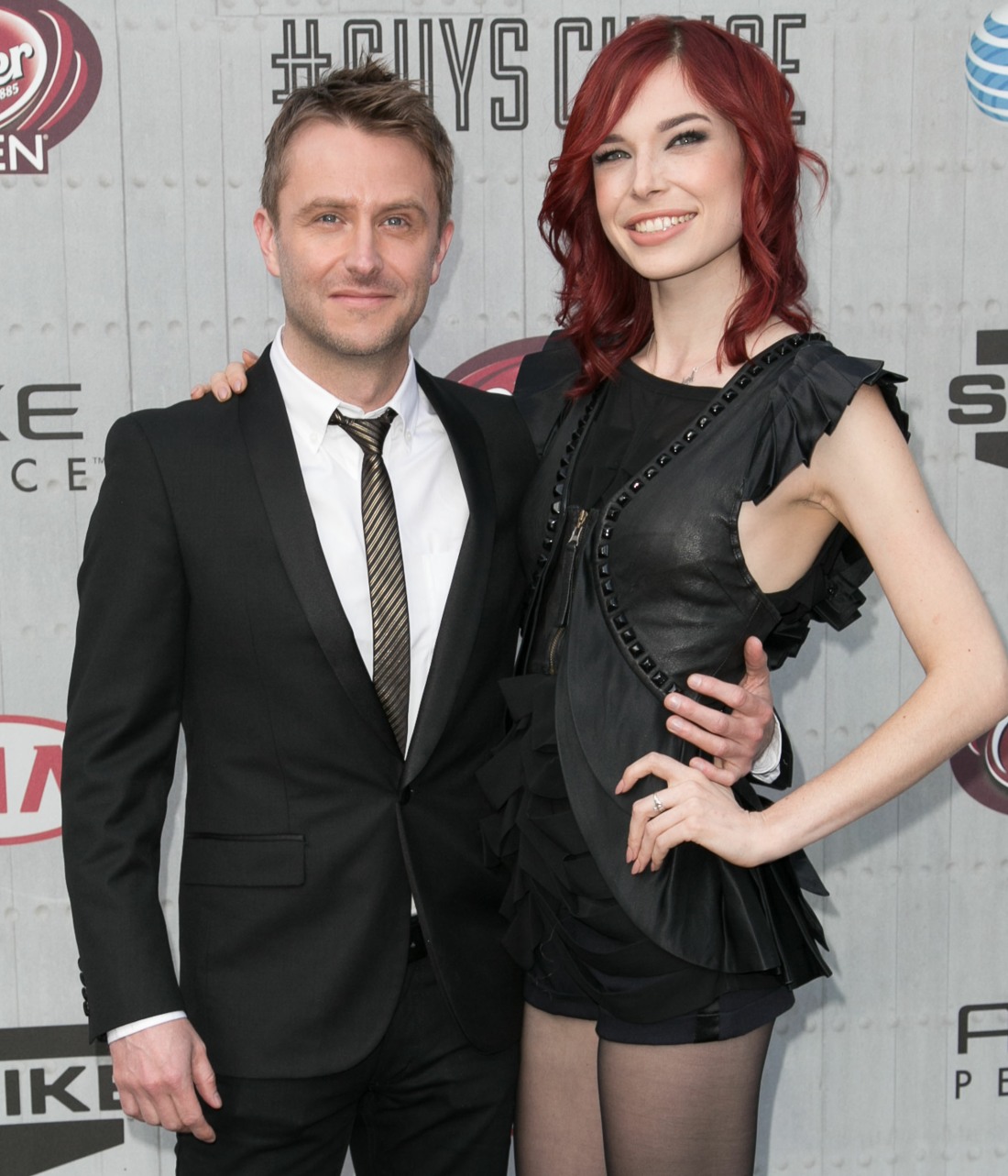 On Friday, Chloe Dykstra published a heart-wrenching essay on Medium. You can read the full piece here, and there are trigger warnings at the source. Without naming names, Dykstra details her years-long relationship with a well-known older man who was emotionally and sexually abusive to her throughout their entire relationship. When they broke up, Dykstra says her ex held a grudge and went after her professionally, bad-mouthing her to everyone who might have hired her. Her most famous ex is Chris Hardwick, best known for his omnipresence in "nerd culture," from the Nerdist podcast to his talk show with Comedy Central to his hosting duties at Comic-Con panels and more. As I said, Dykstra did not name her abuser. But everyone assumed or knew. Hours after her Medium essay was published, she posted these tweets:
I quietly posted an article today, unlisted on Medium. It clearly made the rounds. I'm overwhelmed and I want to thank all of you for your support and kind words- they mean so much to me. I may take some time off the internet, please know your support means everything to me.

— Chloe Dykstra (@skydart) June 15, 2018
Before I take my break, I do want to address something re: the company he founded. As I understand it, the person has not been associated with that company for several years, and I hope that they will not suffer as a result of my essay. Be kind to them, they are good people.

— Chloe Dykstra (@skydart) June 15, 2018
She's right about Nerdist – Hardwick left Nerdist last year, and the company spent all of Friday scrubbing any and all references of Hardwick from their site. AMC also pulled the plug on Hardwick's talk show (Talking Dead) and they canceled his appearances at Comic-Con next month, where he was due to host some events around The Walking Dead, and he was also due to host the Doctor Who panel. You can read AMC's statement here – it actually sounds like they're taking Dykstra's claims very, very seriously. Chris Hardwick is feeling the gravity of the situation too, which is why he ended up issuing a statement:
"These are very serious allegations and not to be taken lightly which is why I've taken the day to consider how to respond. I was heartbroken to read Chloe's post. Our three year relationship was not perfect — we were ultimately not a good match and argued — even shouted at each other — but I loved her, and did my best to uplift and support her as a partner and companion in any way and at no time did I sexually assault her."

"When we were living together, I found out that Chloe cheated on me, and I ended the relationship. For several weeks after we broke up, she asked me to get back together with me and even told me she wanted to have kids with me, 'build a life' with me and told me that I was 'the one,' but I did not want to be with someone who was unfaithful. I'm devastated to read that she is now accusing me of conduct that did not occur. I was blindsided by her post and always wanted the best for her. As a husband, a son, and future father, I do not condone any kind of mistreatment of women."
Chloe had described her side of the cheating/break up story in the Medium essay – she was in so much pain (psychologically and physically) that she basically sabotaged the relationship with Hardwick with the first guy she saw. She fully admits that she cheated on Hardwick, and she wrote that she did it so she could have an excuse to get out. She expected Hardwick to dump her and leave her alone. What happened, from her perspective, was that Hardwick begged her to stay and when she pulled the plug, he blacklisted her in their industry as retaliation for leaving him.
Needless to say, I believe Chloe. Most women who are in or around "nerd culture" believe Chloe. Most women who have ever seen or interacted with Hardwick believe Chloe. I think some of the men who have met Hardwick believe Chloe too, which is why his employers can't cancel their contracts with him fast enough.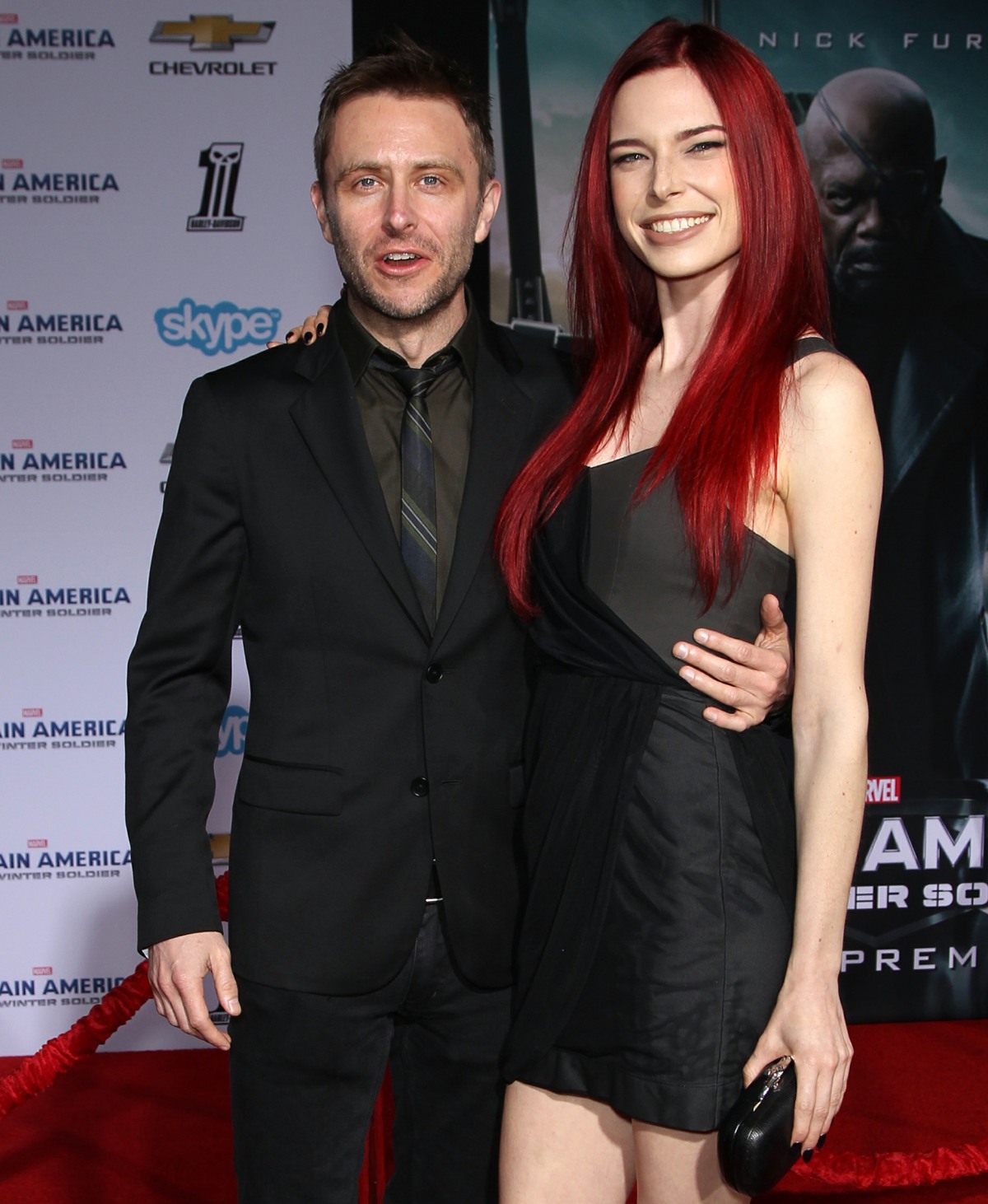 Photos courtesy of WENN.