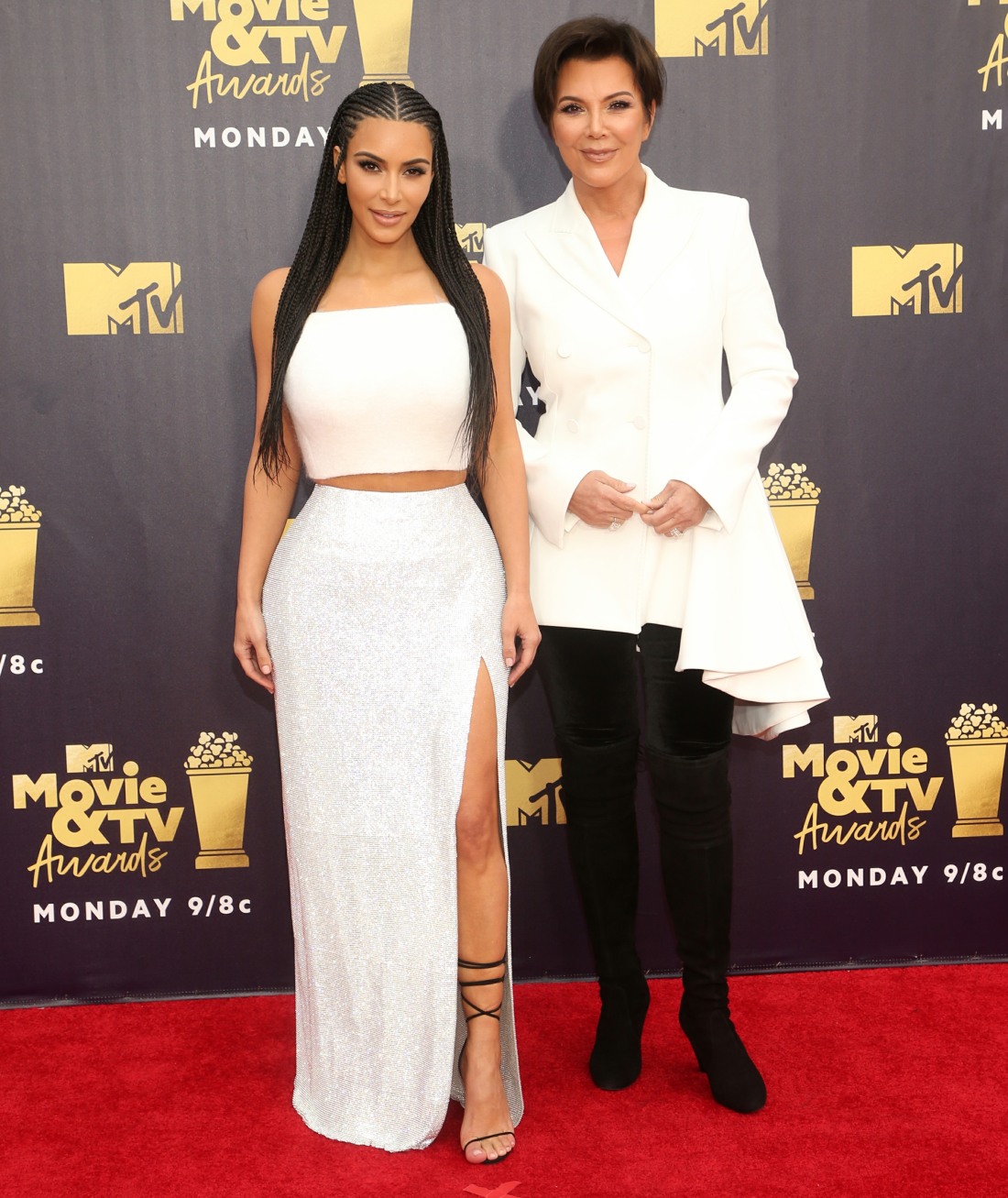 For a few years now, the worst "movie awards show" to cover is the MTV Movie Awards. Even the Critics Choice Awards are better than the MTVMAs! I remember when the MTV Movie Awards were actually cool, and they got major celebrities to show up and give speeches and do cool bits. Not so much anymore, although who even knows – this year's MTV Movie Awards was pretaped this weekend, and it airs tonight. I'm just judging the lack-of-coolness on the red carpet. When Kim Kardashian and Kris Jenner are your big "gets" then you might have a problem.
Kim wore Versace and I couldn't even believe this was from Versace – it's so basic! Also basic: Kim's still out here doing braids even though black women have been telling her for years that it's cultural appropriation. At this point, she's just doing it so everyone will yell at her. She's still stuck in that "must be controversial, must get people talking" frame of mind.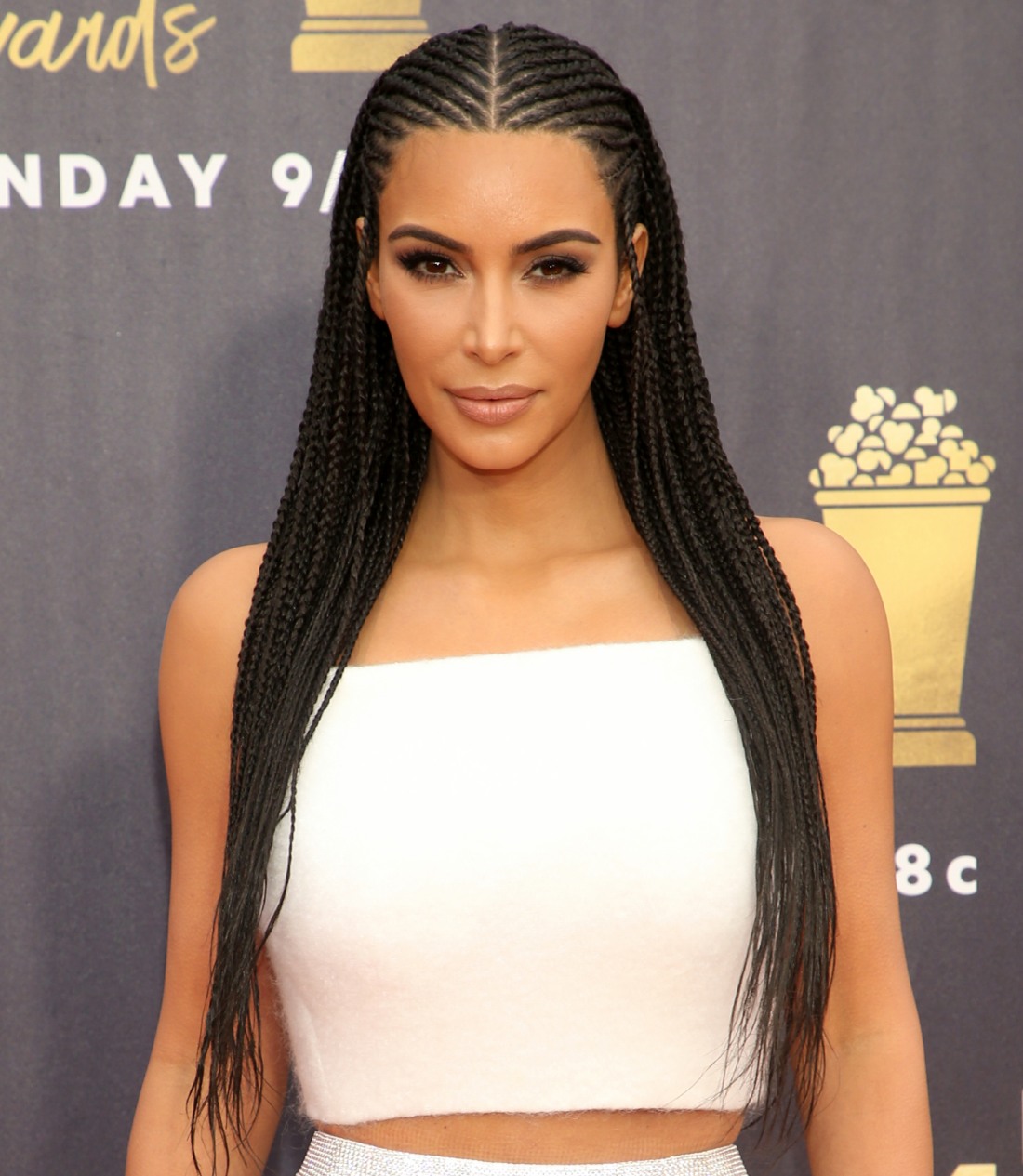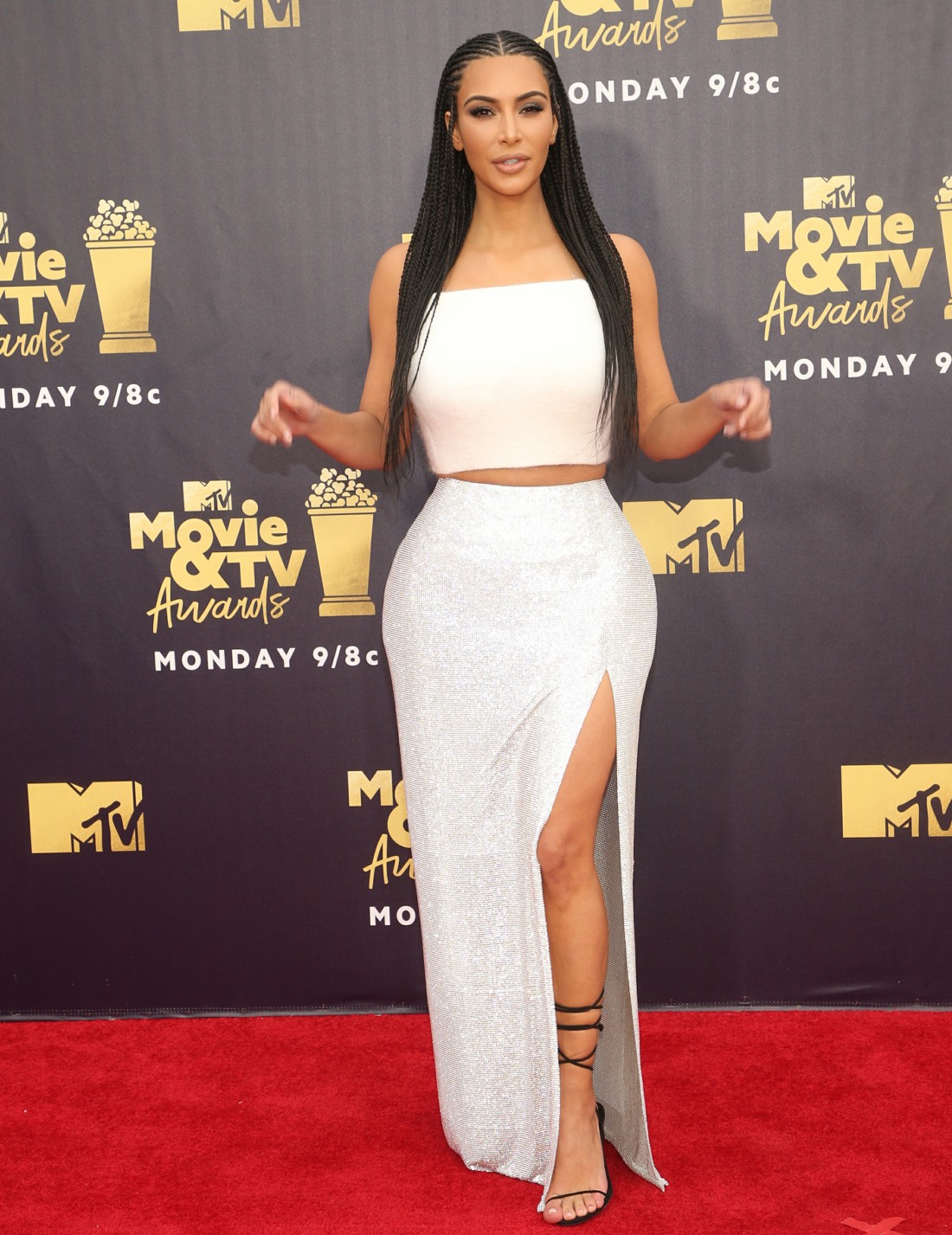 Zendaya in August Getty. I'm not going to pretend that this is my taste at all – I dislike this shade of brown, I dislike the too-stiff structure of the "bell" skirt, and overall, I just would have put her in something different. All that being said, she's working the sh-t out of this. Not my taste, but she looks amazing.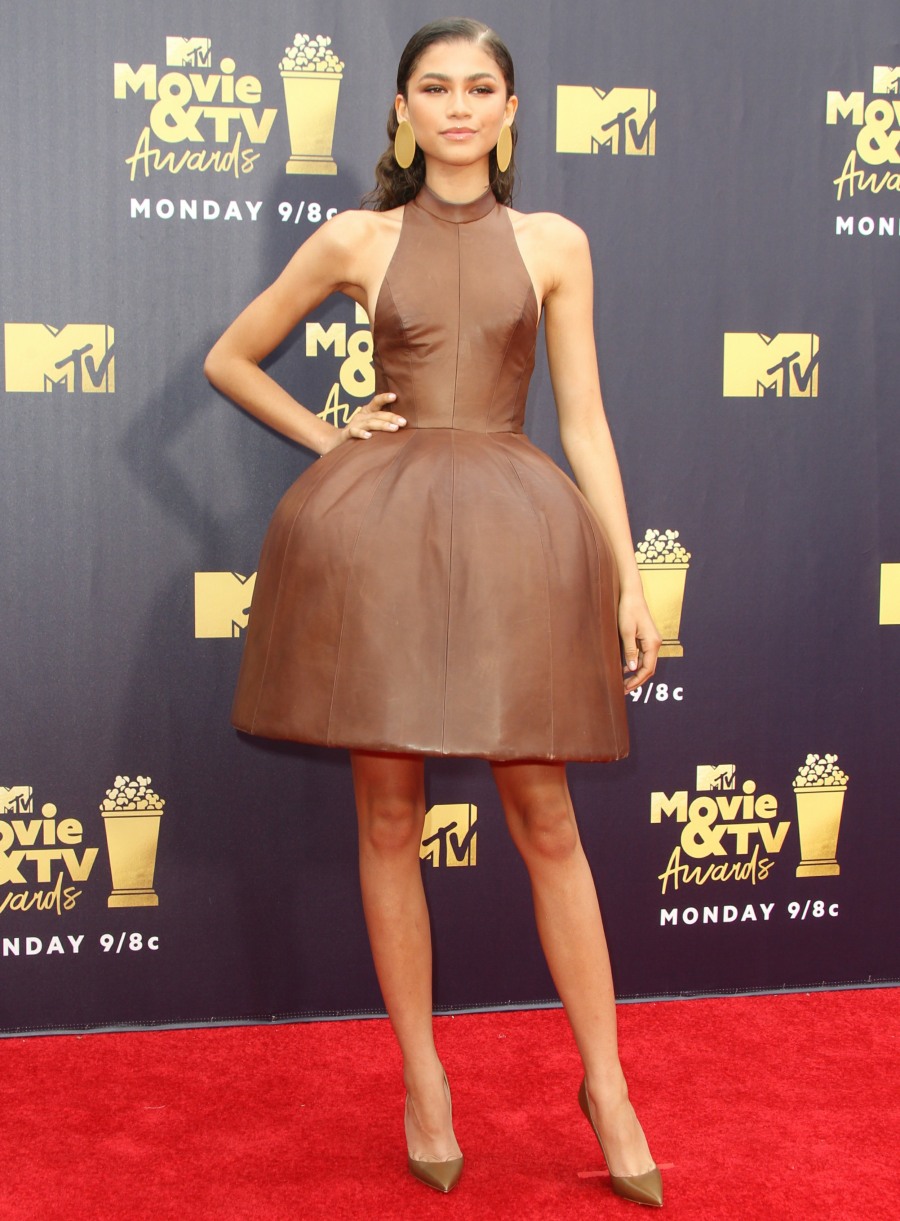 Kristen Bell in Julien MacDonald. This is sort of cute and sort of dated. It feels very 2002 to me.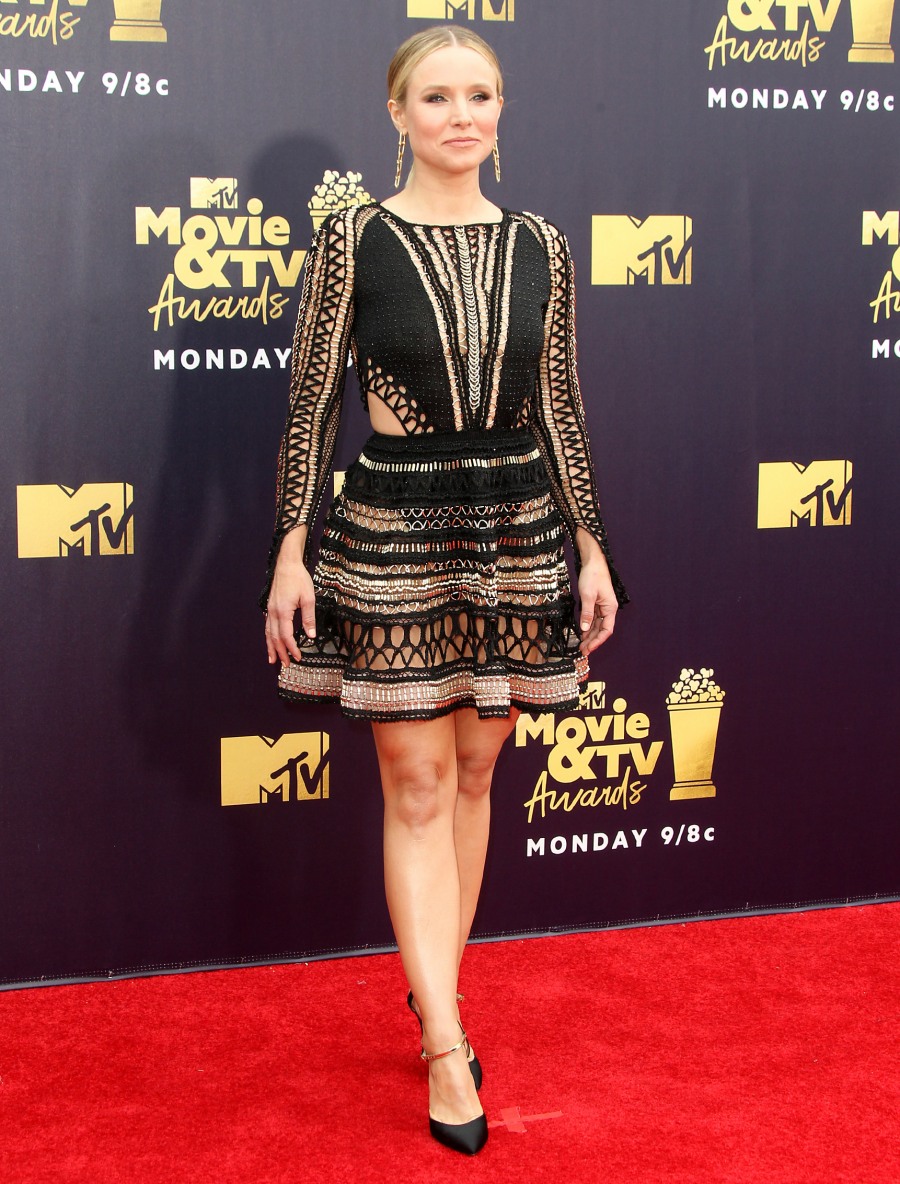 Michael B Jordan in DSQUARED2. OMG. He looks amazing. I love his pants. I would love him without pants too.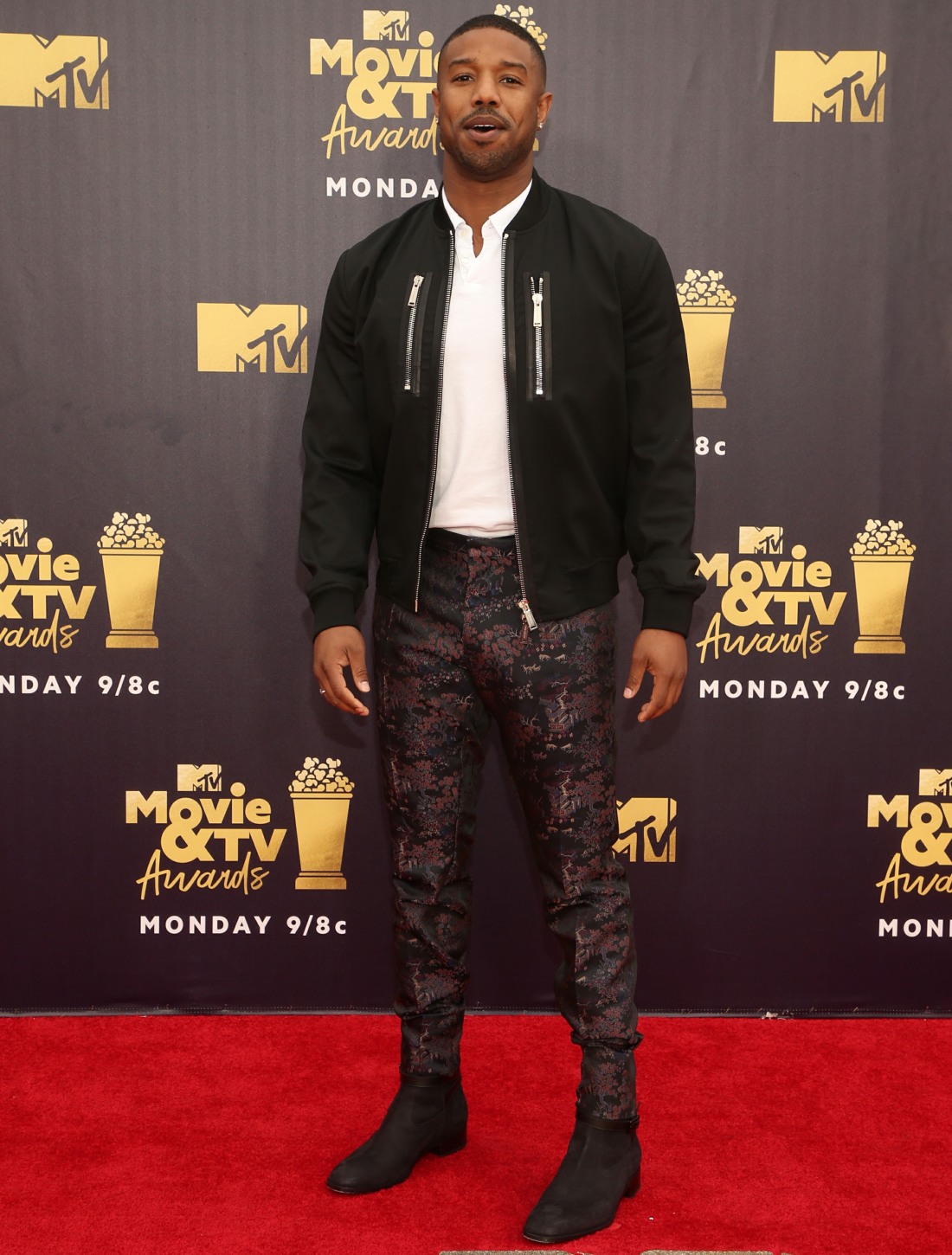 Tessa Thompson in Rosie Assoulin. I love Tessa and I respect that she has her own fashion eye, but this whole look feels very Zoe Kravitz to me. She looks beautiful, of course, but she's also swimming in all that excess fabric.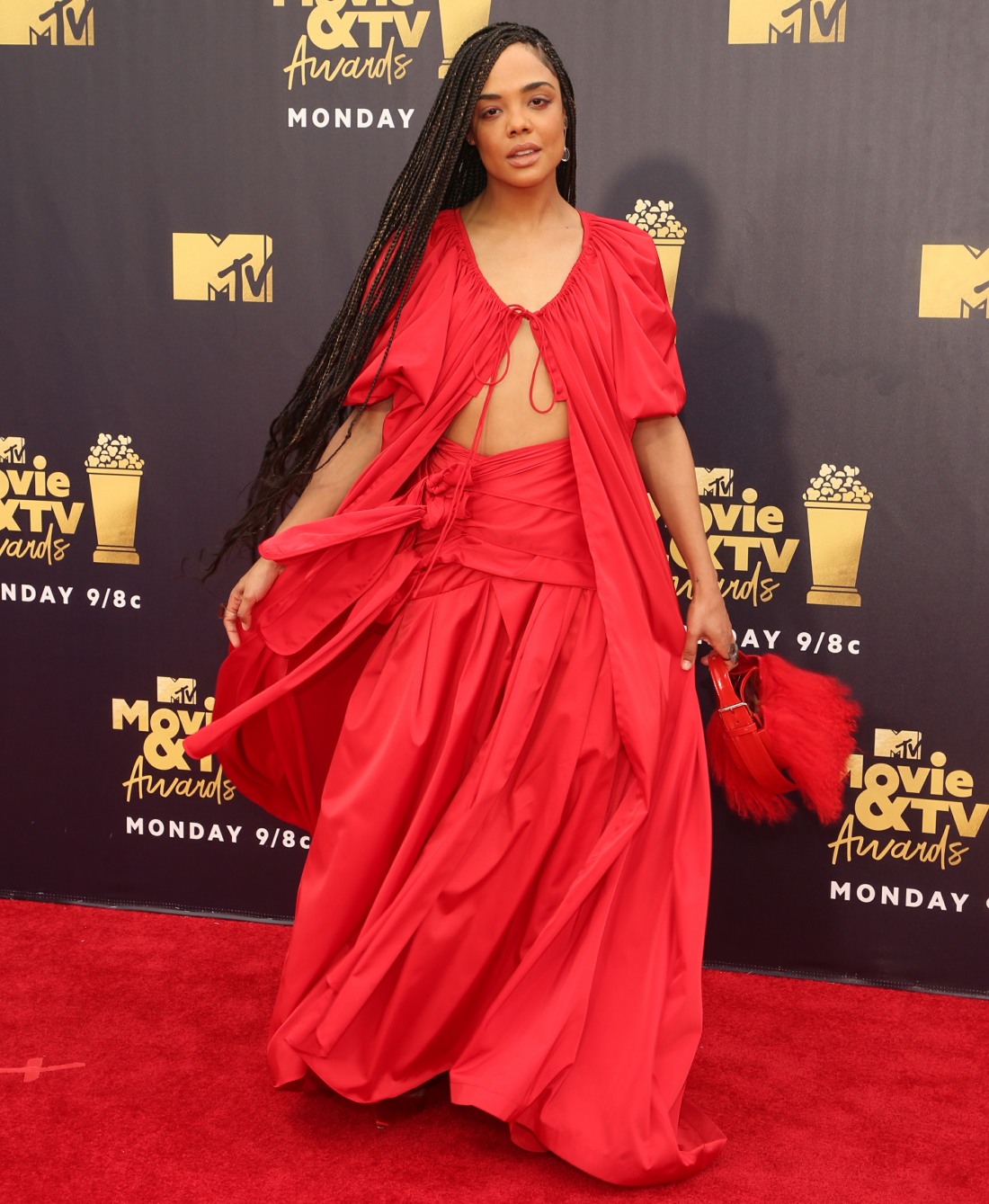 Photos courtesy of WENN.