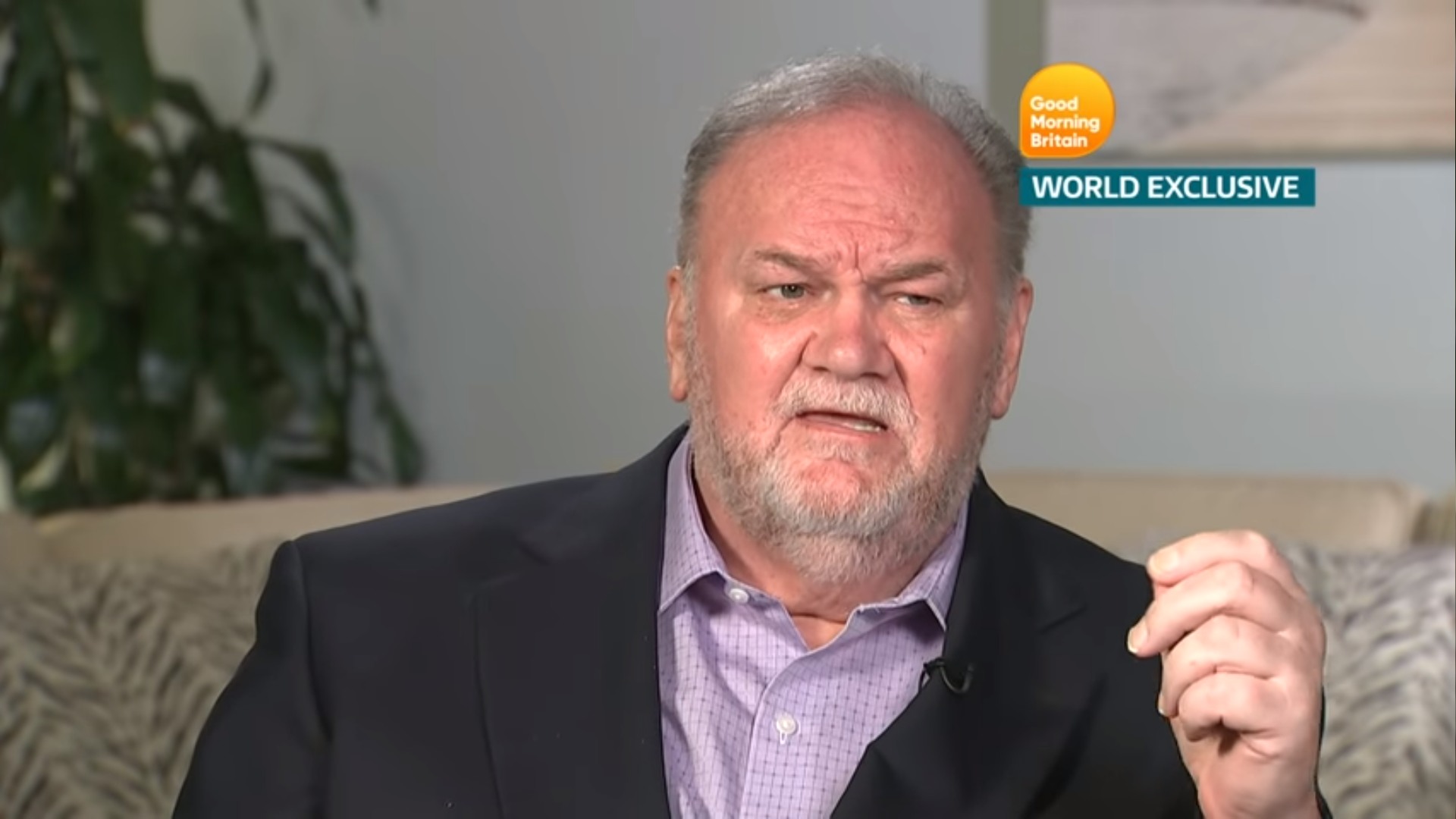 Well, it was probably inevitable. Meghan Markle's father Thomas Markle sold her out for months. He worked with a paparazzi agency to pose for photos, and I still believe Thomas took home a tidy sum, despite his denials. Then he was still asked to walk his daughter down the aisle, and he had to call up TMZ multiple times a day to give them updates on his state of mind. He ended up canceling on his daughter and then he continued to give TMZ updates for days, even weeks. It was my hope that Thomas and his side of the family would all crawl back under their respective rocks. It was my hope that the British press finally had enough of humiliating Meghan by interviewing her relatives. I was wrong. Thomas Markle did a TV interview – his first – with Piers Morgan this morning. And it's awful. It's all an awful headache. Some highlights/lowlights:
Thomas Markle described his sorrow about pulling out just three days before he was due to walk his daughter down the aisle because of heart surgery and admitted he was jealous but grateful that Prince Charles stepped in. Meghan sobbed when he told her – and he cried as he watched his 'beautiful' daughter marry in Windsor on a small colour TV: "She was beautiful. I cried a little watching her. I was very proud and I couldn't see a better moment in my life. The whole world was watching my daughter. The unfortunate thing now is that I'm a footnote in one of the greatest moments in history instead of a dad walking his daughter down the aisle. It was a very emotional moment. I regretted it because I really wanted to walk her down the aisle. But I'm thankful for how it all went."

He also gave millions of viewers a blow-by-blow account of his private conversations with Meghan and her new husband and revealed he calls his daughter 'bean' because she loved Jack and the Beanstalk as a child. His most controversial comments came when he revealed that Harry confided in him that he is 'open to Brexit' and also believes controversial President Donald Trump should be 'given a chance'.

Mr Markle also spoke freely about his daughter's desperate wish to have children and said although she is not pregnant he expects the couple will have a baby 'in the making very soon'. He is yet to meet his new son-in-law, who asked for his daughter's hand in marriage on the phone last December, to which he replied: 'You are a gentleman, promise me you will never raise your hand against my daughter and of course I will grant you my permission'. He added today: 'Yeah he's a prince but my daughter has been a princess since the day she was born'.

Mr Markle was paid a 'few thousand pounds' for the tell-all interview with Good Morning Britain and Meghan's father chose to do it because he wanted 'set the record straight', host Piers Morgan revealed afterwards.
I'm including a video clip below, the part where Thomas makes up some dumb bulls–t about Harry telling him to give Trump a chance, and that Harry shared his thoughts about Brexit with him. Utter horses–t. And it's clear that Piers Morgan had coached Thomas Markle on what to say, Piers is practically holding the script up for Thomas to read. I continue to feel sorry for Meghan, and I continue to wonder why the British press seems so hellbent on giving these awful people a platform. That being said… Kensington Palace has had a bloody month to lock down Thomas Markle. This interview shows that either Thomas Markle has "gone rogue" and will continue to go rogue from now on, or it shows that the KP staff and Poor Jason still don't know WTF they're doing.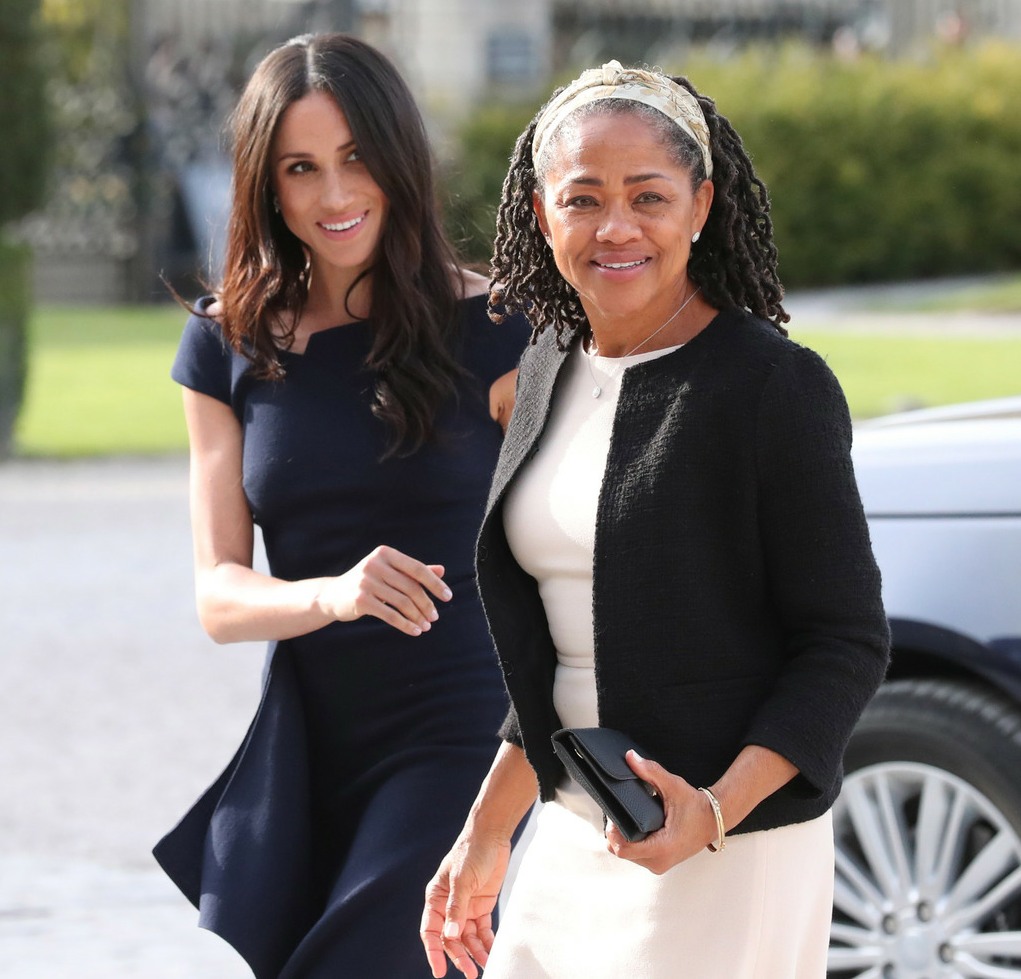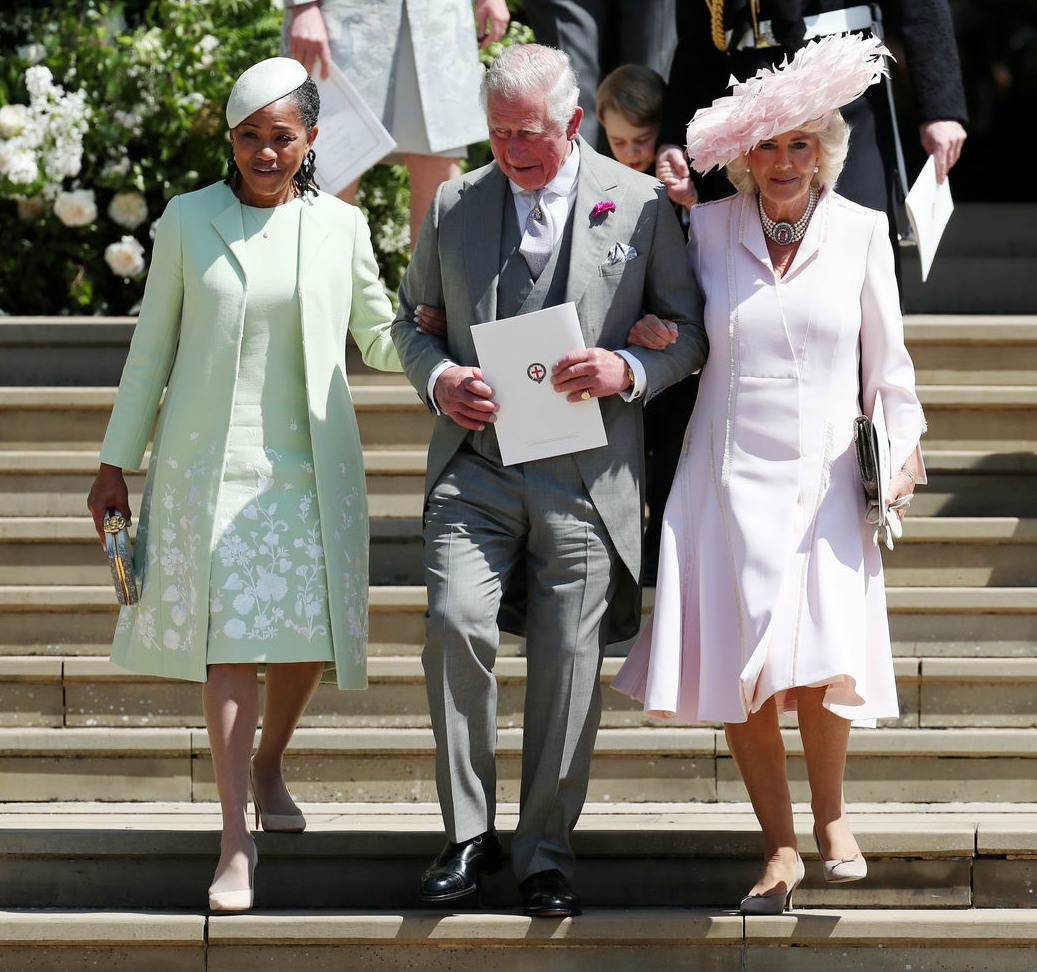 Photos courtesy of screencaps/ITV and Pacific Coast News.