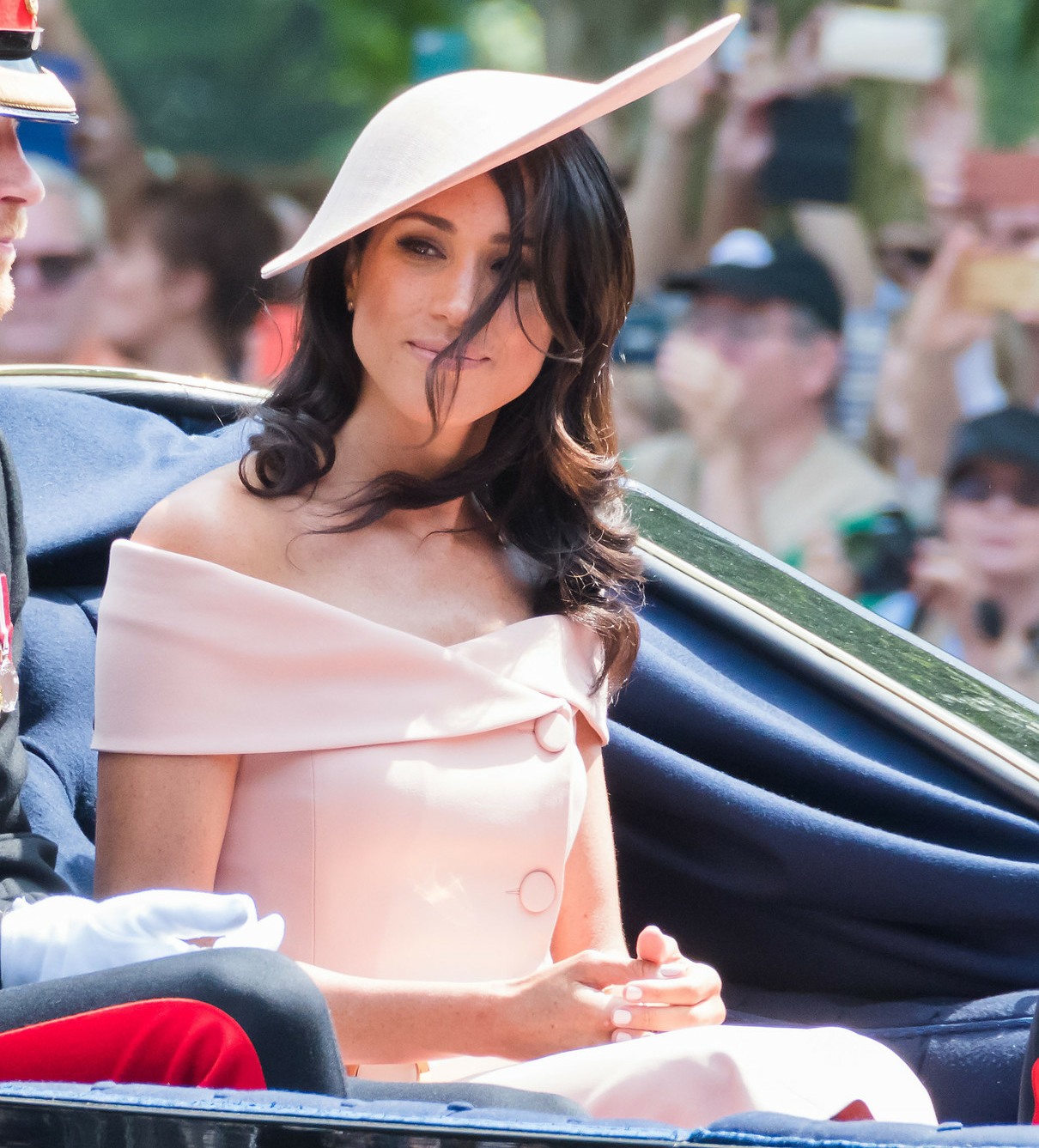 You know what irritates me? The fact that only a handful of photographers were sent to Celia McCorquodale's weekend wedding. Celia is the daughter of Lady Sarah McCorquodale, therefore a member of the aristocracy (Celia is the niece of the current Earl Spencer), with an added royal connection: Celia's aunt was the late Princess Diana, which means Celia counts Prince Harry and Prince William as first cousins. So WHY weren't more photographers sent to photograph the wedding, huh? Because from what I'm seeing, only one photographer got the money shot of the Duke and Duchess of Sussex arriving at the wedding. You can go to these links to see the photos:
The Duchess wore a whimsical floral print for her most bohemian look yet. https://t.co/zAsvcIZSPx

— Vogue Magazine (@voguemagazine) June 17, 2018
Meghan Markle and Prince Harry arriving for the wedding of Celia McCorquodale in Stoke Rochford, Lincolnshire

More pictures here 👇https://t.co/3LI604hbEL pic.twitter.com/Bo01ihStPn

— Johnny Goldsmith (@MirrorJohnny) June 17, 2018
Several things are painful all at once. One, the realization that Pippa Bloody Middleton had a full press phalanx waiting for photos of everyone while an honest-to-God member of the aristocracy got maybe two photographers waiting for her wedding? That sucks. The other painful thing is the realization that our precious Duchess of Sussex doesn't know how to dress herself. I get that are going to be growing pains – going from a working actress's wardrobe to a full-time duchess's wardrobe was never going to be easy. But I feel like Meghan is going in the wrong direction!
Meghan's dress here is Oscar del la Renta and it looks like it's easily three sizes too big, if not more. She was visably uncomfortable with the "wrap" part of the dress, so much so that she bunched up the fabric in one hand while she walked, lest the wrap fly open. Why did she want this dress to be so baggy and oversized? Why did she look so uncomfortable? And why did she stick that horrible little fascinator on her head? Meg, how could you?? YOU WERE THE CHOSEN ONE.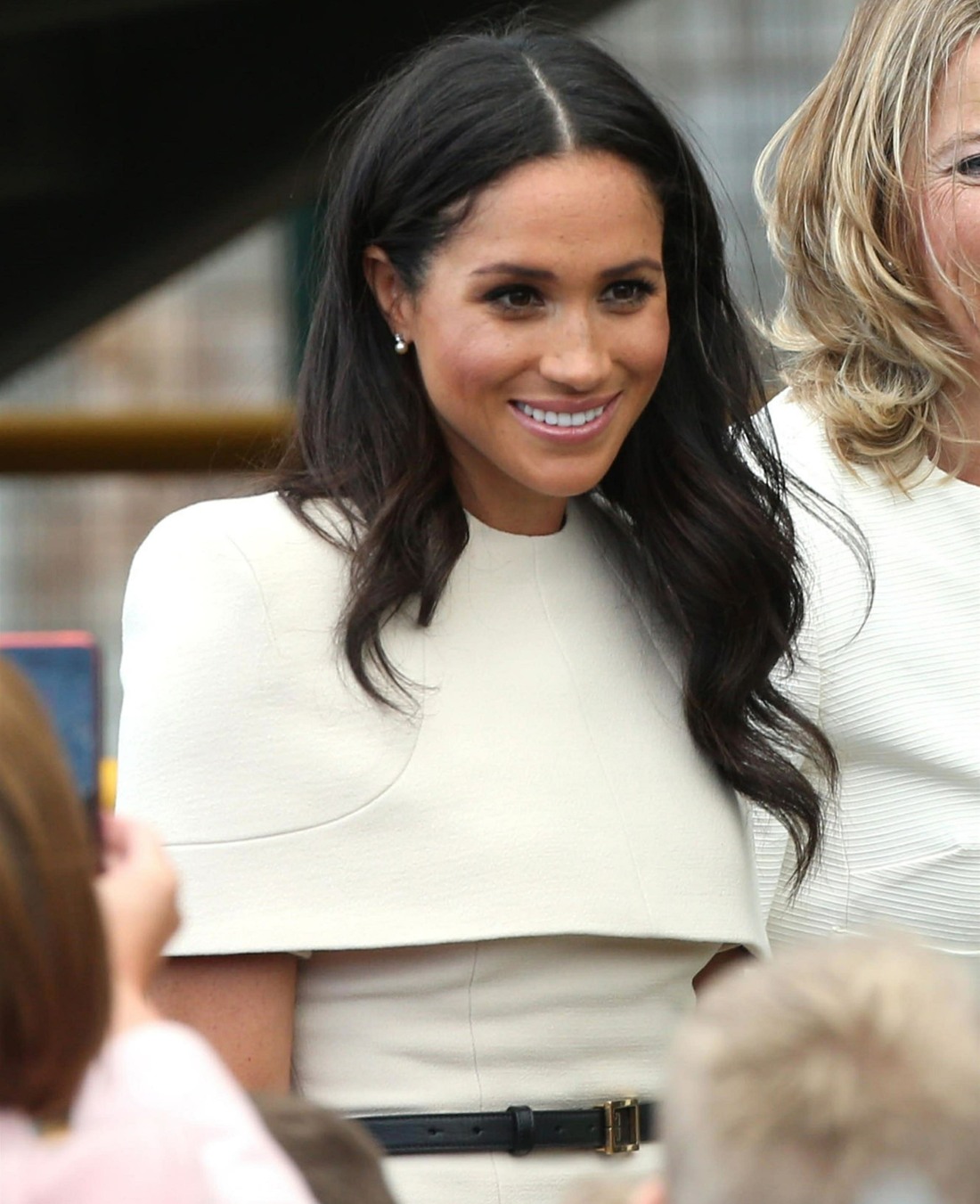 Photos courtesy of Pacific Coast News, Backgrid.