Victoria Beckham posted two Instagrams of her husband, David Beckham, for Father's Day. I tend to believe the rumors that David doesn't like it that Victoria posts so many social media photos and videos of their four kids, but I guess he makes an exception when Posh is making him look like Father of the Year. Victoria gushed about David, calling him "truly the best daddy" and "the best daddy in the world." It honestly feels like she's trying too hard, but maybe that's really how she feels. And to be fair, David does seem like a great father. He just seems like a sh–ty husband.
Meanwhile, after weeks of divorce and separation rumors, apparently there were some strange claims that the Beckhams split… with their longtime manager. But the Beckhams denied this split as well:
David and Victoria Beckham have today slammed claims they've split from their joint management company. It had been reported that former footballer David, 43, had moved on from the couple's advisor Simon Fuller with a "fresh young team."

The claims, published in The Mail On Sunday, stated Victoria was staying loyal to manager Simon Fuller, who had overseen Brand Beckham for 23 years. A source told the publication: "Fuller isn't David's manager anymore and is no longer involved in the day-to-day running of him or his business."

However, the Beckhams' representative has insisted that there is "no change" to David's business, adding: "Simon Fuller is and remains David Beckham's longterm business partner."
Hm… I do think something fishy is going on, but I've thought that for a while now. If Victoria and David do split at some point – maybe by the end of this year? – then what are the chances that they only announce their split after they've already gotten some of their assets and careers separated? David and Victoria's finances are all entangled with each other, and it's true that "Beckham" is a global brand. It's a brand that can withstand a divorce, honestly, but of course they'll need separate managers if they do divorce. I don't know… it feels like there are moves being made behind the scenes and they're not ready to tell us about it.
Here are some photos of Posh at JFK yesterday. I like her outfit, I just wish those pants weren't so long. And I wish Posh didn't look so sad.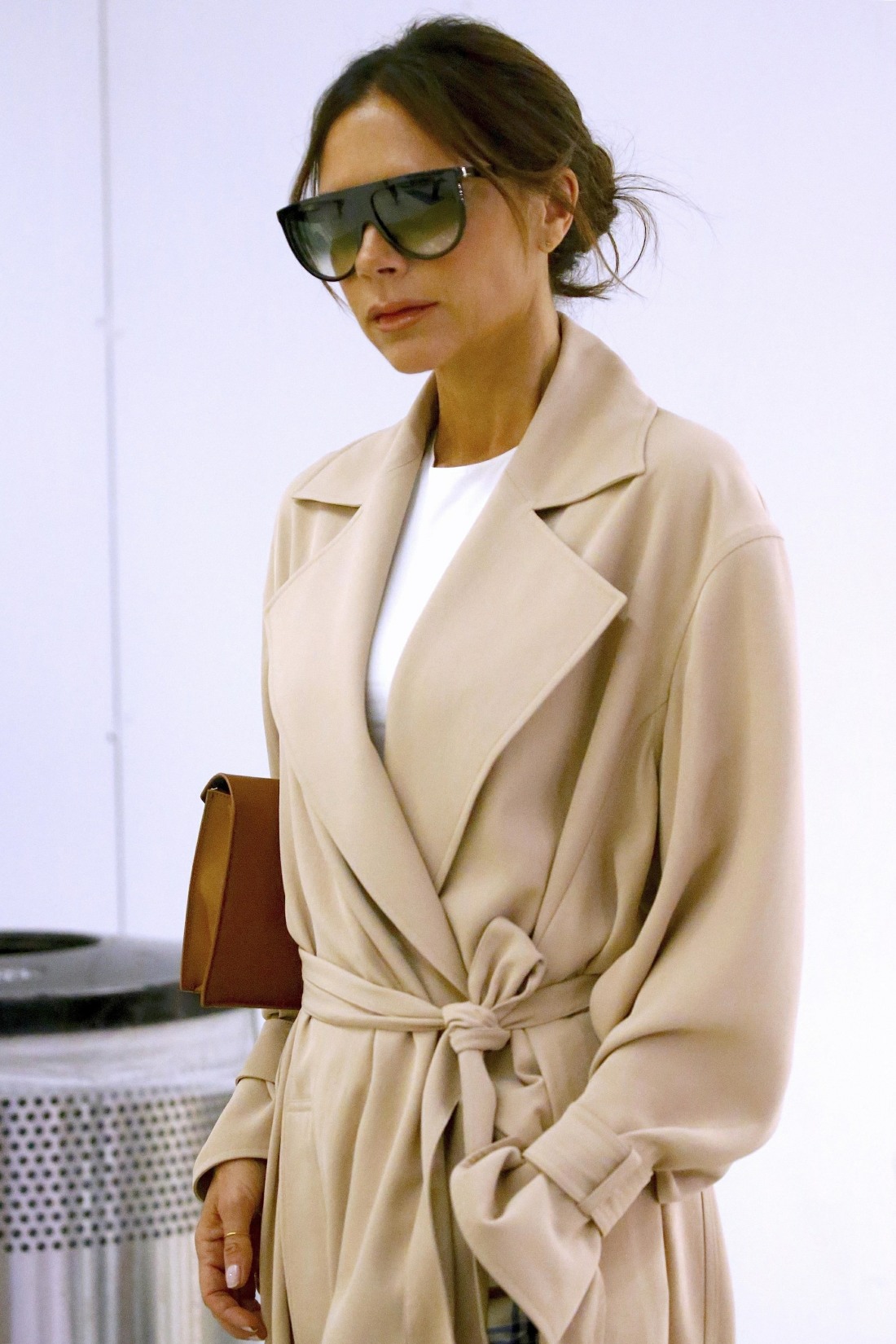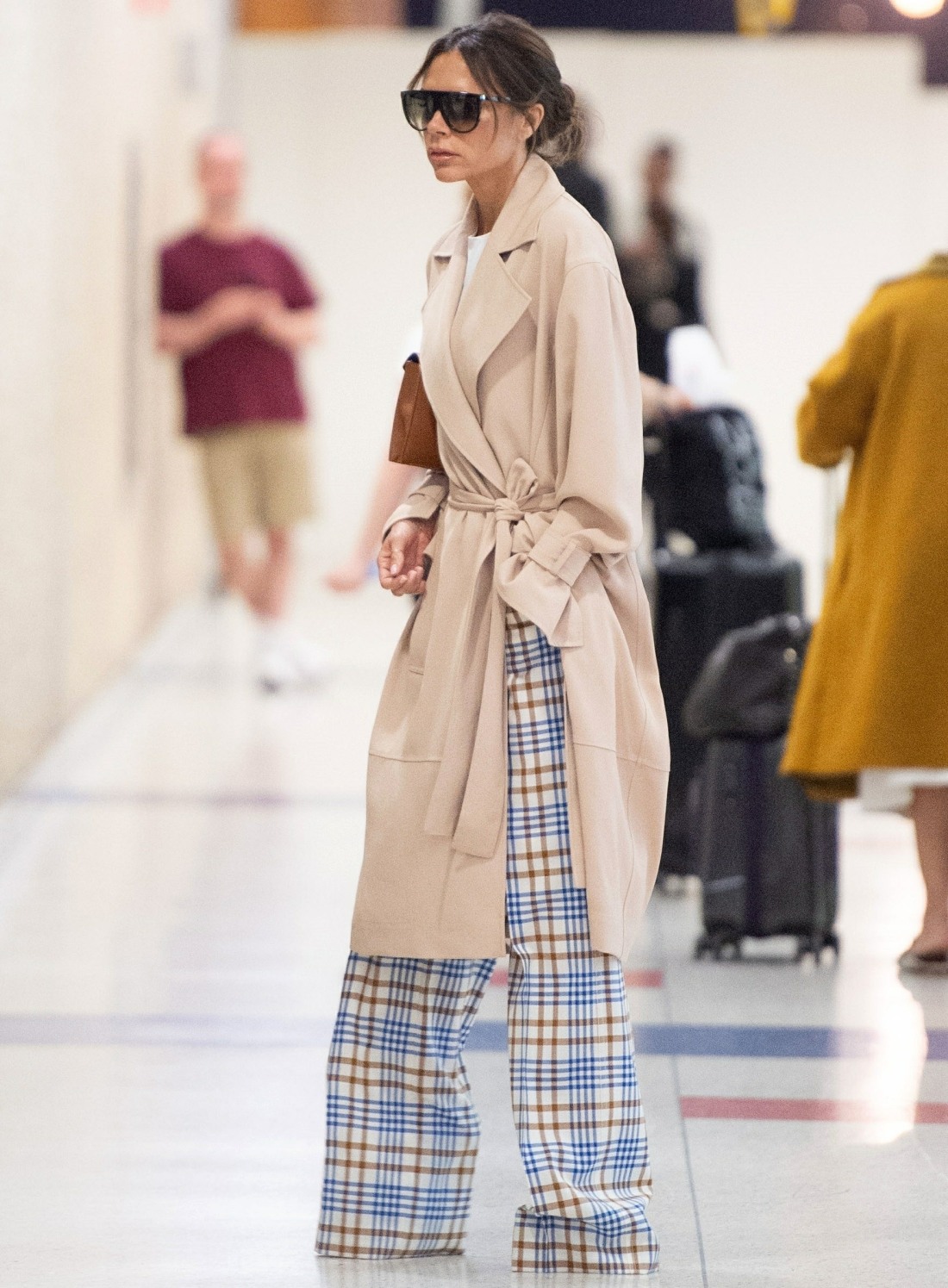 Photos courtesy of Victoria's IG and Backgrid.