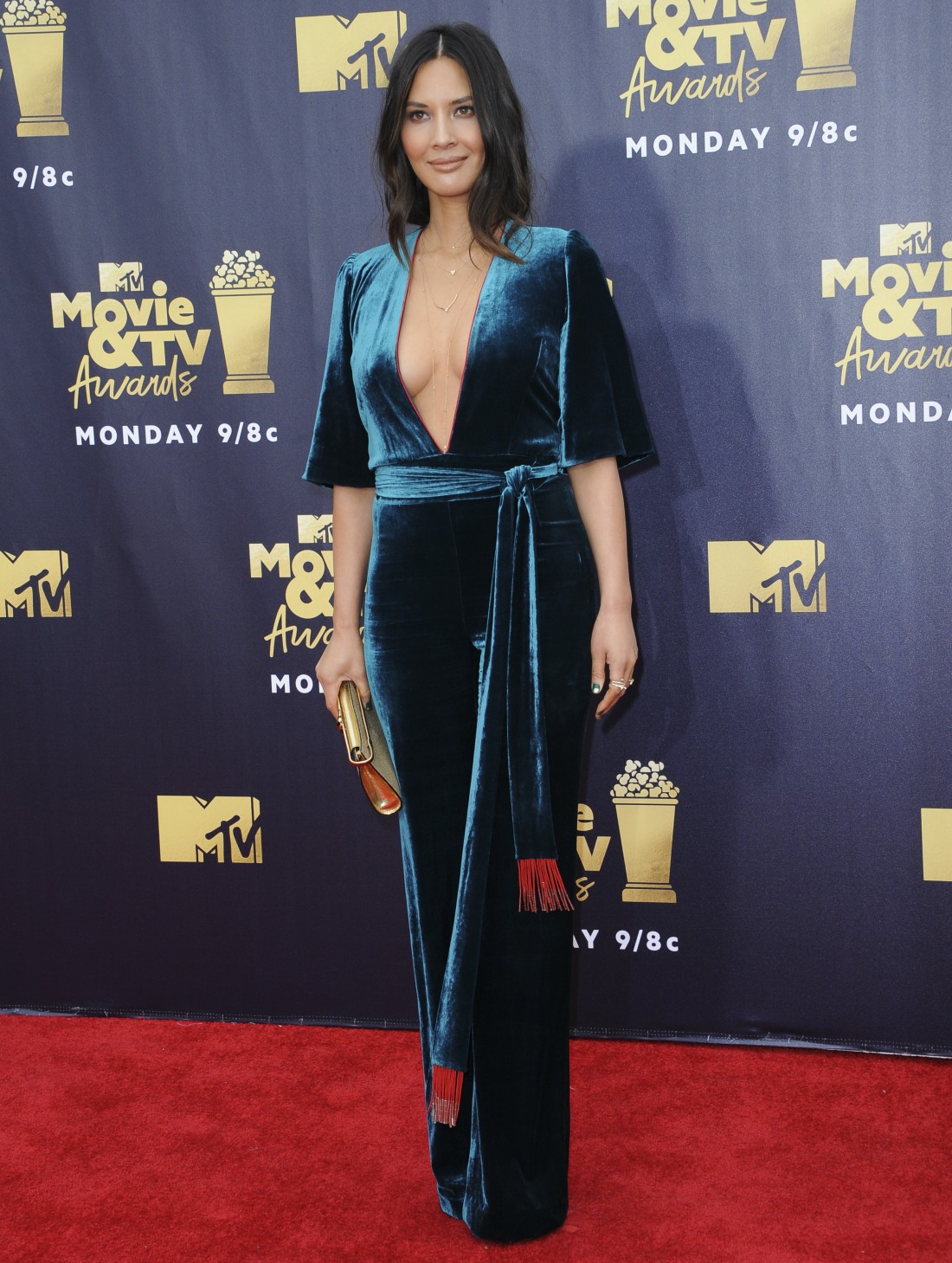 Here are some fashion photos from the MTV Movie and TV Awards. The red carpet and show went down on Saturday night, but the show doesn't actually air on MTV until tonight, Monday night. I truly believe they're doing it this way because the MTV Movie Awards have been totally sh-tshows for several years now – barely anyone shows up, and it's all hype and no action. Anyway, as I said, this is just about the fashion. Olivia Munn was in attendance and she wore a Galvan jumpsuit in velvet. You know what? I absolutely love this. I don't think people should wear velvet in June, but other than that… I love this look. From the neck up though… my God. Is she still claiming that she got an entirely new face from eating Japanese potatoes? LOL. Her face is like a cartoon at this point.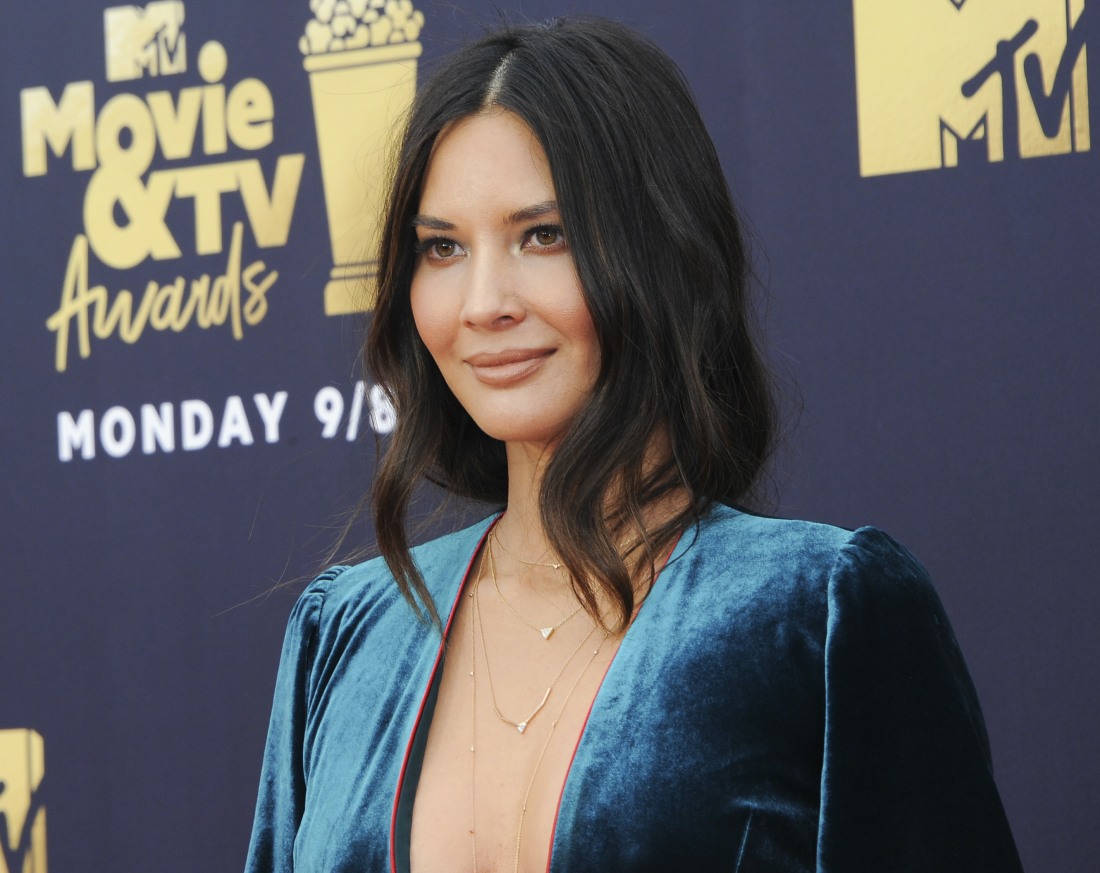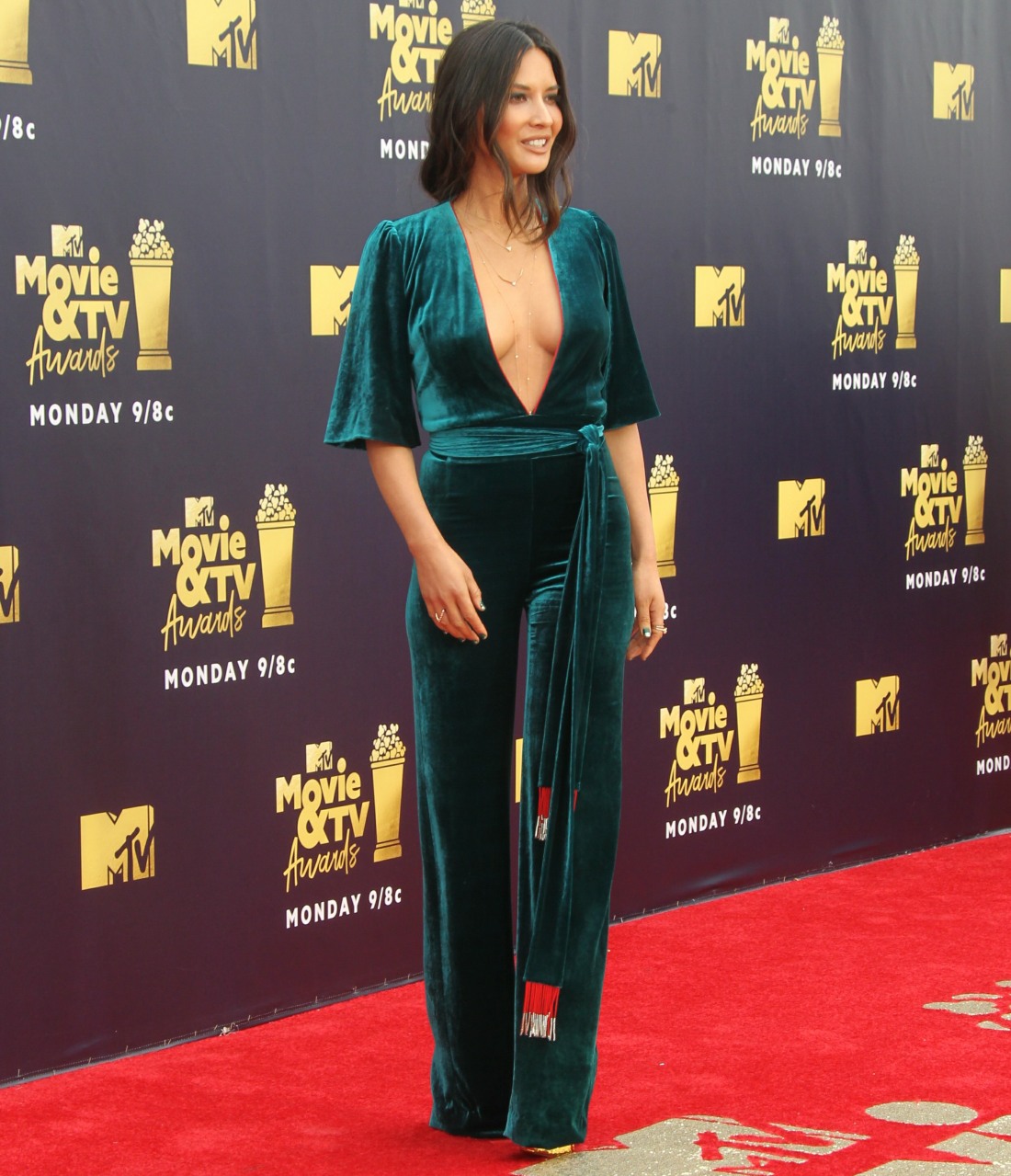 Tiffany Haddish in Galia Lahav. Tiffany is the host of this year's show, so I suspect that this gown was only for the red carpet, and she changed multiple times during the show. I'm actually pleased that MTV helped organize some clothes for Tiffany so that she wouldn't wear that same white McQueen dress she wears everywhere. I mean, I love that she re-wears it, but I hope designers WANT to dress her and help her feel like a princess.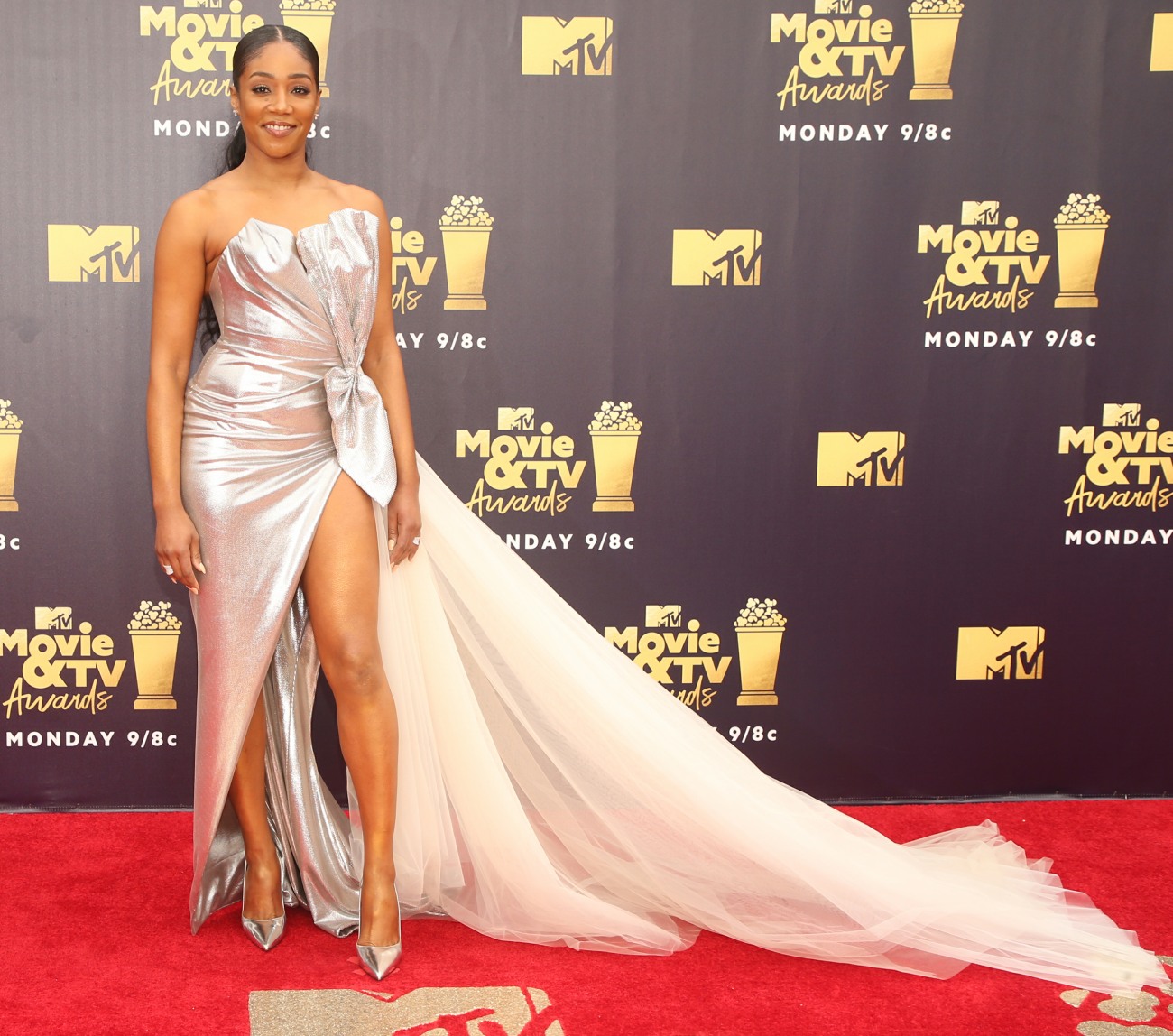 Yara Shahidi in Tory Burch. Love the color, love the jacket, absolutely loathe the pants. They ruin the look.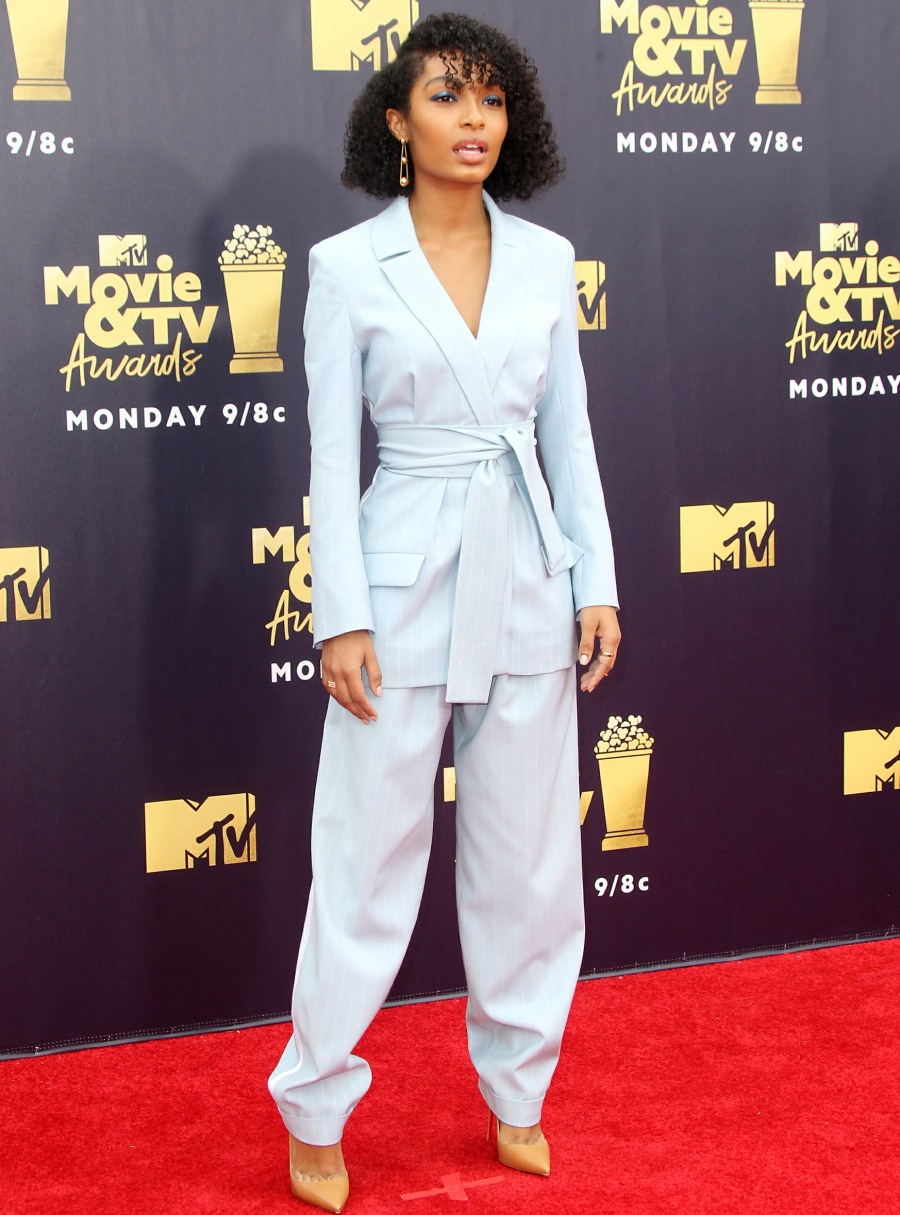 Lili Reinhart in IZETA. It's a black doily and it's fine. I would have put this with black heels, but whatever. She's a pretty girl, and I'm also starting to feel like she's a shape-shifter? She looks so different on every red carpet. This one is a little mini-Blanchett.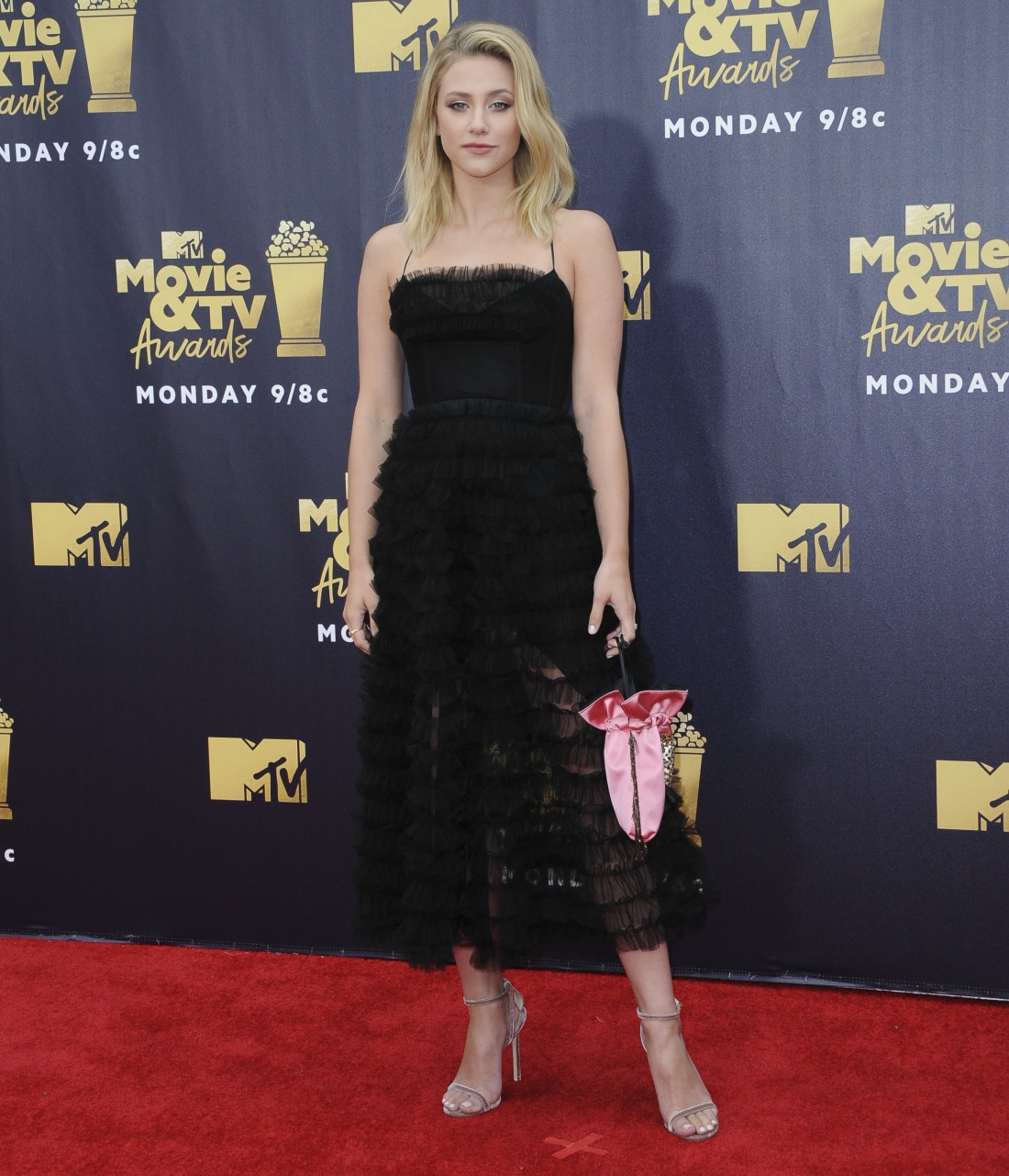 Katherine Langford in Giorgio Armani. I'll admit it, I'm out of touch when it comes to so many of these younger celebrities, so this is the first time I've ever really noticed Langford's whole vibe. I LOVE IT. The MTV Movie & TV Awards are not some big deal where you have to wear a serious gown. You can do some weird-silly goth look and have fun with it. It helps that she has the face to pull this off.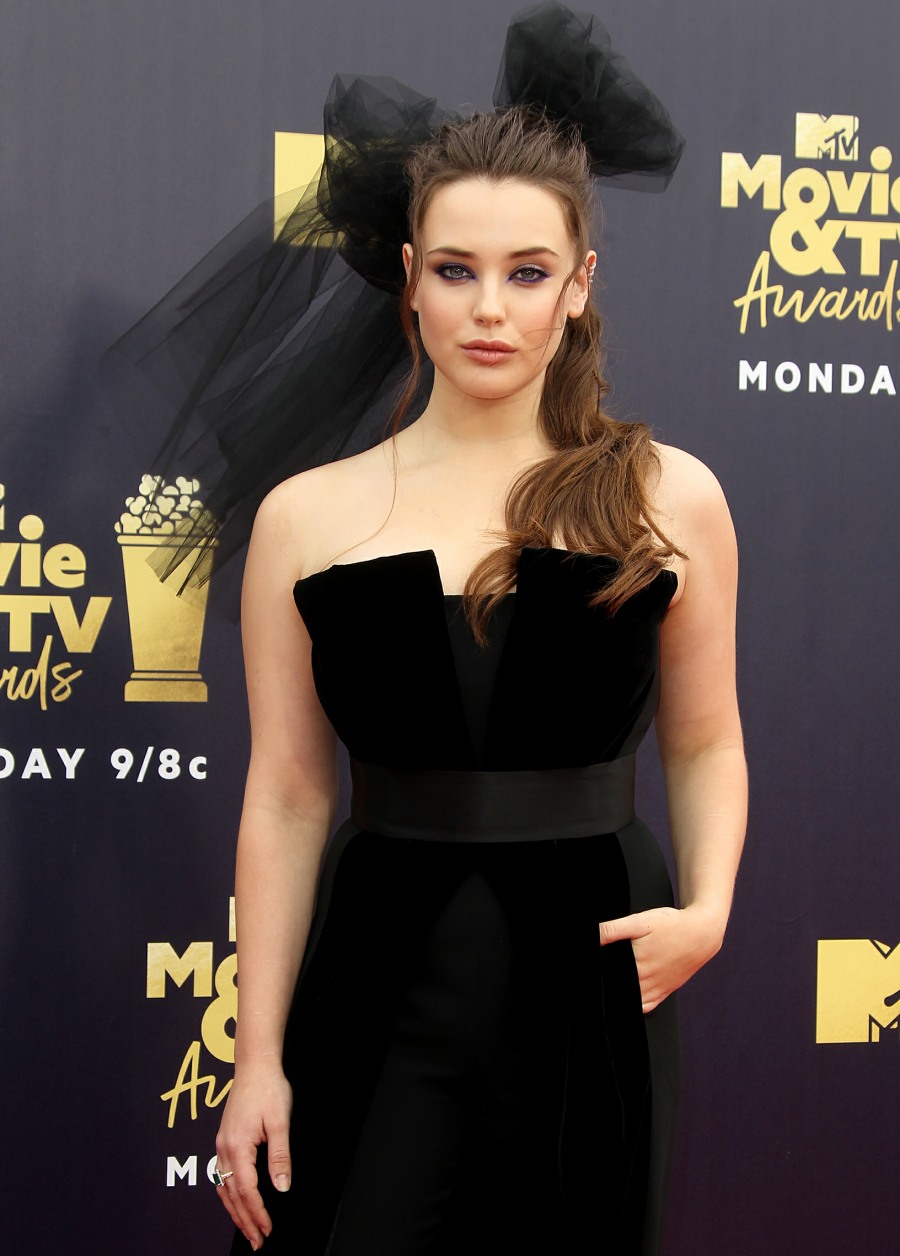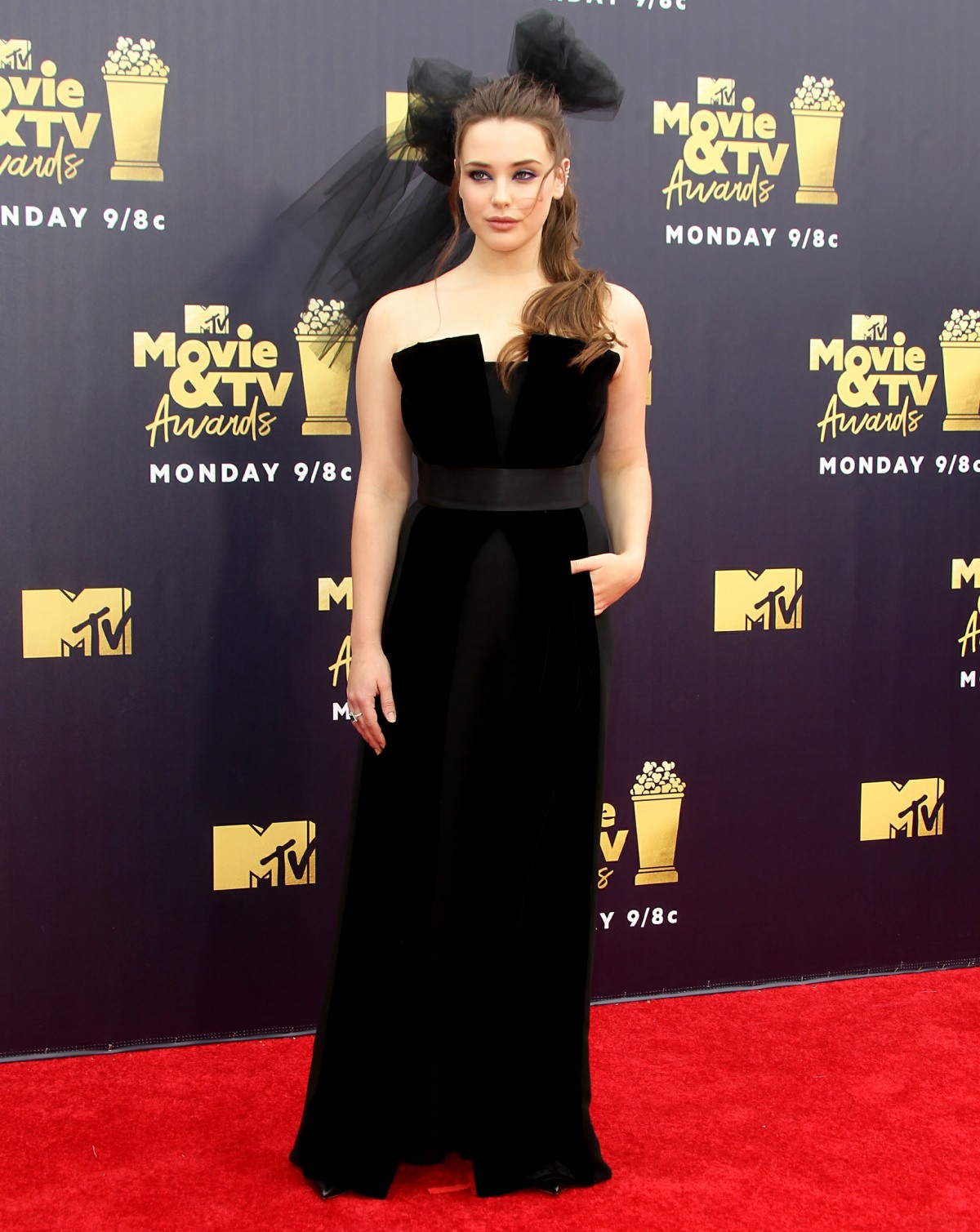 Photos courtesy of WENN.