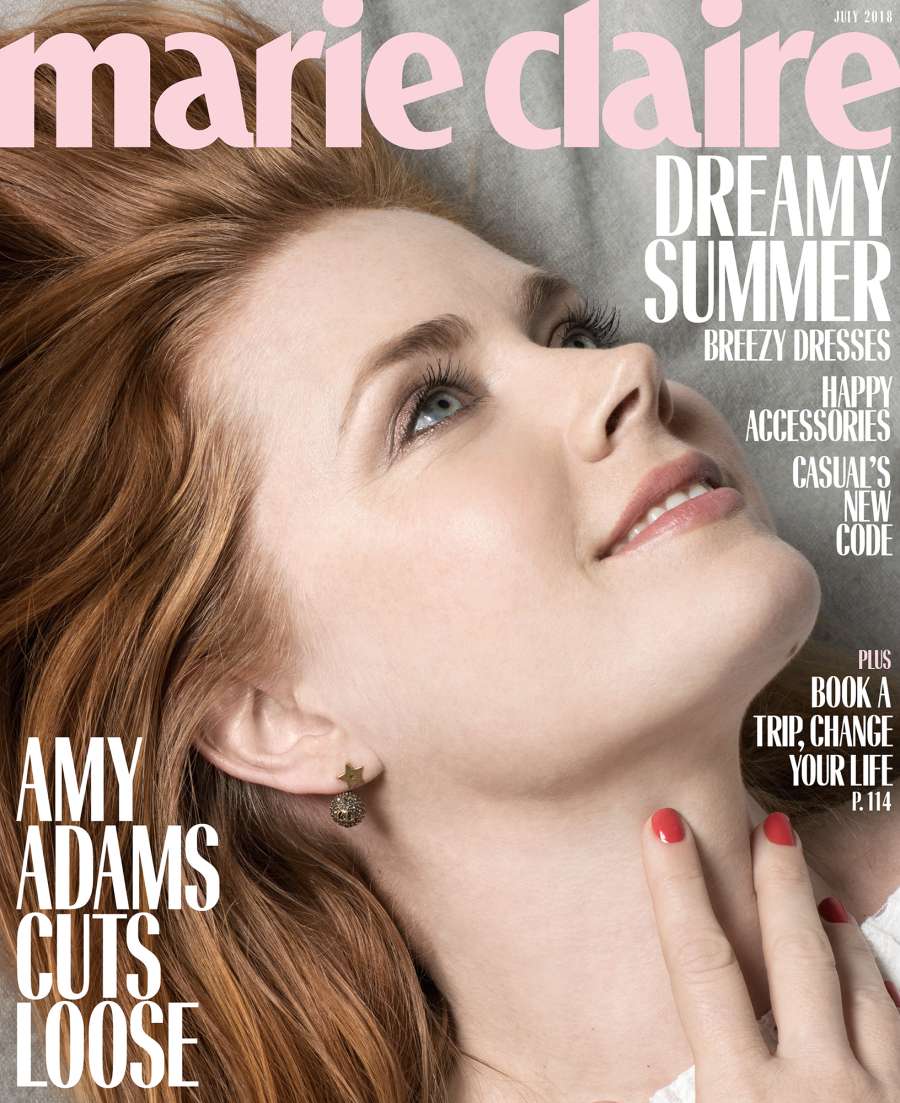 Amy Adams covers the latest issue of Marie Claire to promote her new television role. She stars in the HBO miniseries adaptation of Gillian Flynn's Sharp Objects. The first episode airs tonight, and HBO has been promoting the crap out of this series for months, for good reason. I'm guessing that HBO spends a lot of money on the awards campaign for this series, and I'm guessing that Amy will be be a shoo-in for some Best Actress awards. Amy executive produced the series too! Good for her. In Sharp Objects, Amy plays "Camille Preaker, a self-mutilating, sex-addicted, alcoholic newspaper reporter fresh from a psych ward who is sent to cover a pair of creepy child murders in her creepy hometown where her creepy estranged family lives," says Marie Claire. I'm a big fan of Gillian Flynn's writing but I never read Sharp Objects, so I'm going with MC's description. Anyway, you can see MC's cover package here. Some highlights:
On the creative freedom of becoming co-executive producer of HBO's Sharp Objects: "To know you could be part of a creative conversation that you're not invited to was frustrating. So, being an executive producer, I felt that I had the agency to offer my voice and, that was exhilarating."

On the Camille character: "There's something freeing about playing somebody who's a mess. But the depth of pain that she's constantly in is tricky. I felt like I had to not back away from it because so many people have a personal experience with this book."

On exploring her dark side: "There's just so much truth in the darkness and the sadness and I'm willing to explore it now in a different way. Before, I thought people wouldn't like me or they would think I was crazy. Now I know I can navigate my own personal darkness and it won't consume me."

On husband Darren LeGallo's relationship with their daughter: "It's sexy to see him raising a girl and teaching her how a man should treat her in a lovely way."

On aging: "I want to do everything I can that does not involve needles or knives."
I too want to do anti-aging treatments that don't involve surgery or needles, because I hate knives and needles. I don't really think Amy has much to worry about though – she's 43 years old and most of the time, she looks like a teenager playing dress-up. Anyway, it's interesting to see her do such a dark, disturbing miniseries but the Marie Claire article makes it clear that Gillian Flynn gave her blessing, and not only that, it seems like Flynn is a huge fan of Amy and the choices they made in making this miniseries. I'm not sure I can sit there and watch it though – it really does look haunting and disturbing.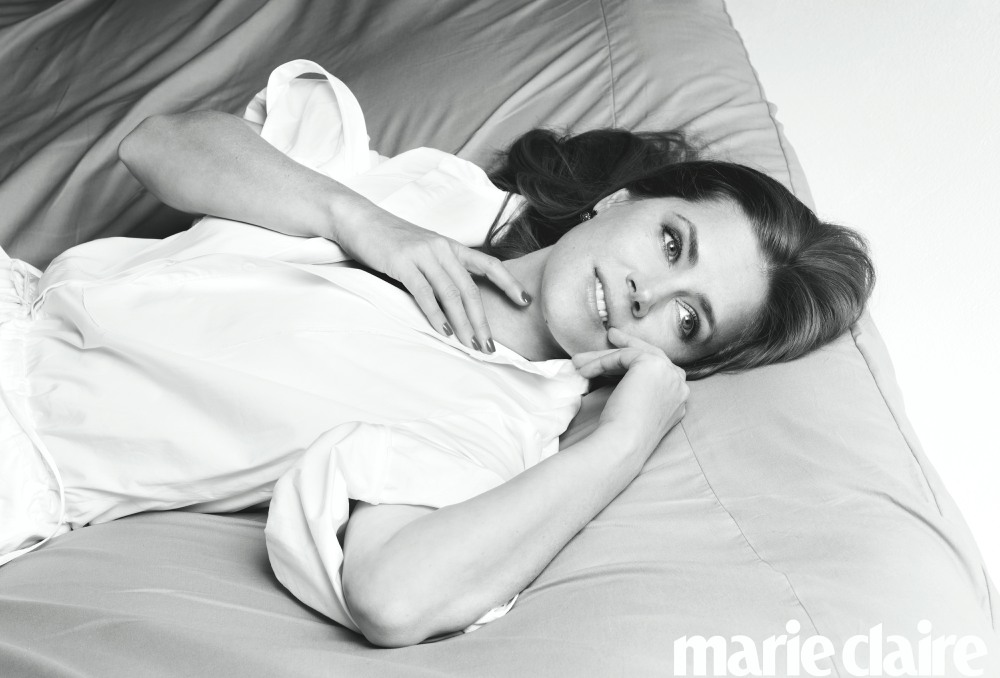 Photos courtesy of Brigitte Lacombe for Marie Claire, sent from promotional Marie Claire email.