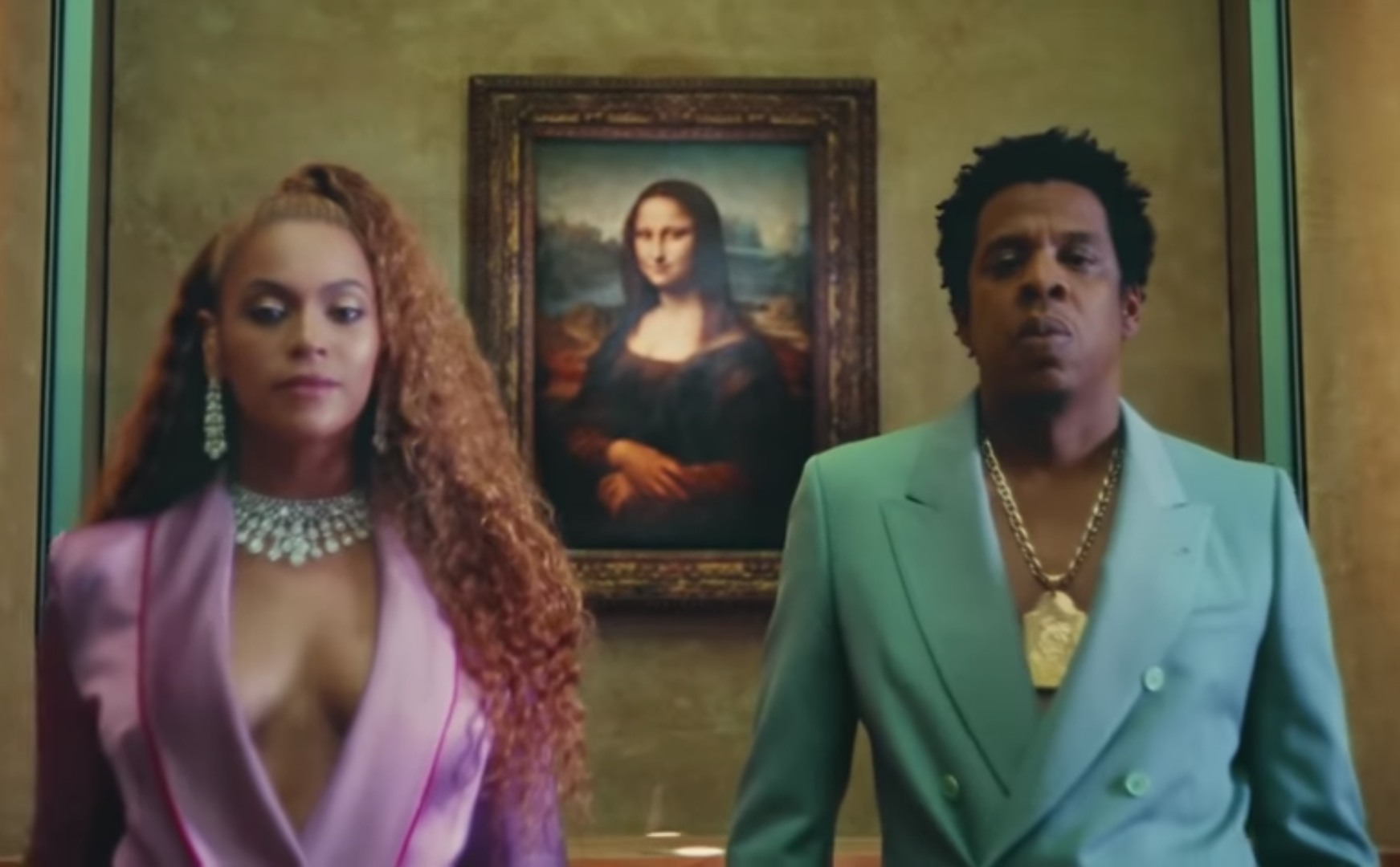 I'm still shook about Beyonce and Jay-Z's "Apesh-t" video. I went into it cold, not expecting anything other than some cool imagery and a good song. It took me a second to realize… "holy sh-t, they shot this IN THE LOUVRE." Very few people get to shoot anything in the Louvre. It's not hotbed of fulfilled filming-location requests, because the Louvre is one of the biggest tourist attractions (if not the biggest) in Paris. There's just no way that the museum could shut down to allow film productions or video productions to shoot there all the time. But they made an exception for Beyonce. So maybe that Illumanti sh-t is real – the head of the Louvre must be the grand master of Priory of Sion, and Beyonce is descended from… wait, I mixed up the plot of The DaVinci Code again. Anyway, apparently the Louvre allowed Bey and Him to shoot in the museum because… they, like, visited it a few times.
David. Géricault. Da Vinci! They were just a few of the artists Beyoncé and Jay-Z strategically featured in their new "Apesh*t" music video — performing under the name the Carters — mostly because, oh, you know, they were given private access to the Louvre to groove around whichever masterpieces they wanted. As us plebeians can't usually get close enough to the "Winged Victory of Samothrace" without being yelled at by another patron to move out of their photo, we couldn't help ponder to Apollo, the Greek god of the arts: How was the museum able to grant such a big request? And remain secretive about the whole damn thing? Silly us. Like the Louvre wouldn't do anything for Beyoncé.

"Beyoncé and Jay-Z visited the Louvre four times in the last ten years. During their last visit in May 2018, they explained their idea of filming," a spokesperson for the museum told Vulture. "The deadlines were very tight but the Louvre was quickly convinced because the synopsis showed a real attachment to the museum and its beloved artworks." Quickly convinced! Tight deadlines! The Palace of Versailles could never.
My mind is still blown, honestly. Can you even imagine the amount of coordination, and all of it done without anyone breathing a word? They had to have the dancers all ready, and the routine ready too. They had to have all of the costumes worked out ahead of time. They had a director who knew how to film everything in that narrow time frame – my assumption is that they were probably only given one night, MAYBE two nights – and they had to not only get the dancing and posing, but they had to get beauty shots of all of the artwork. It's insane.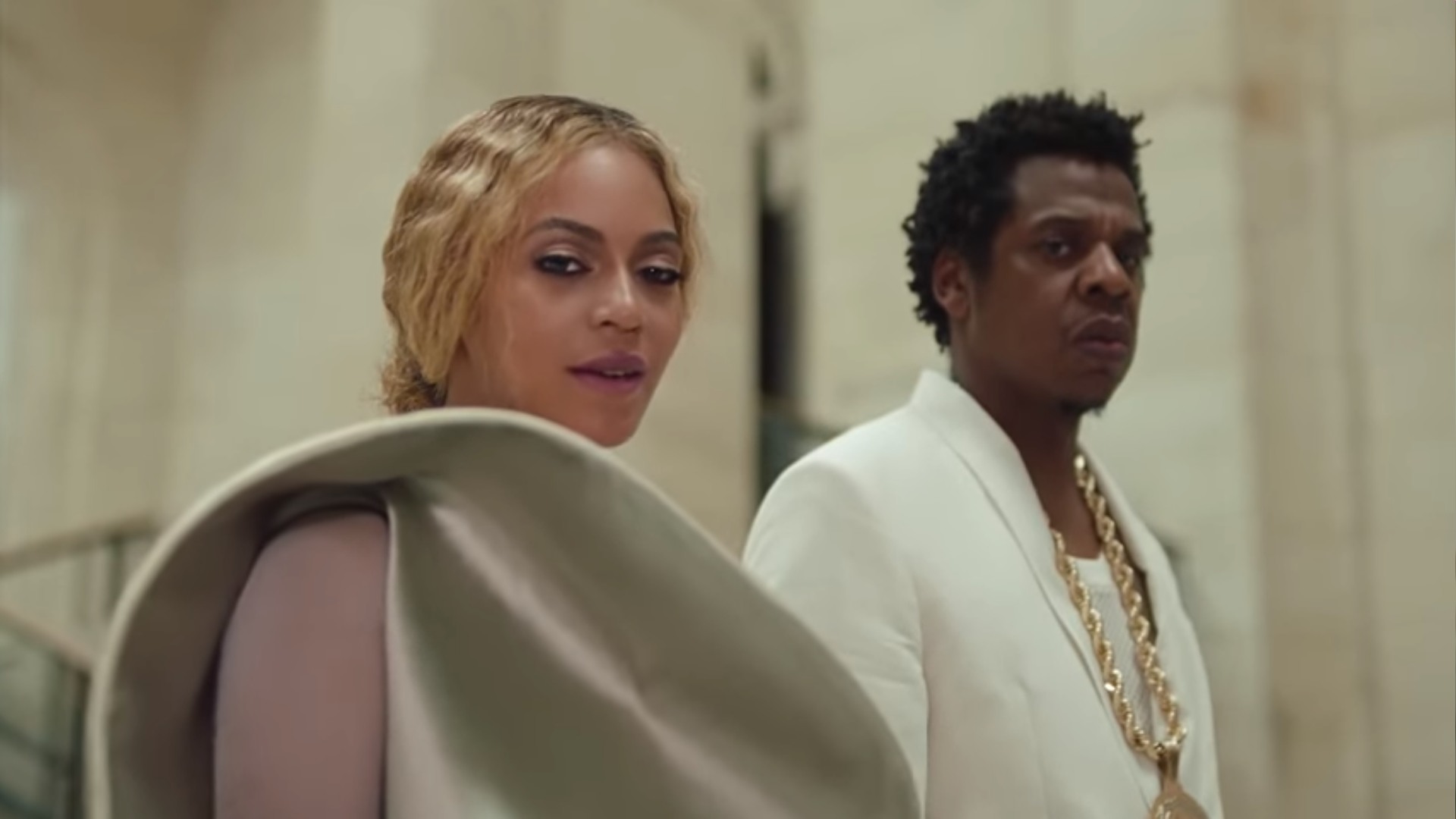 Screencaps courtesy of Bey and Him, additional photos courtesy of Backgrid.